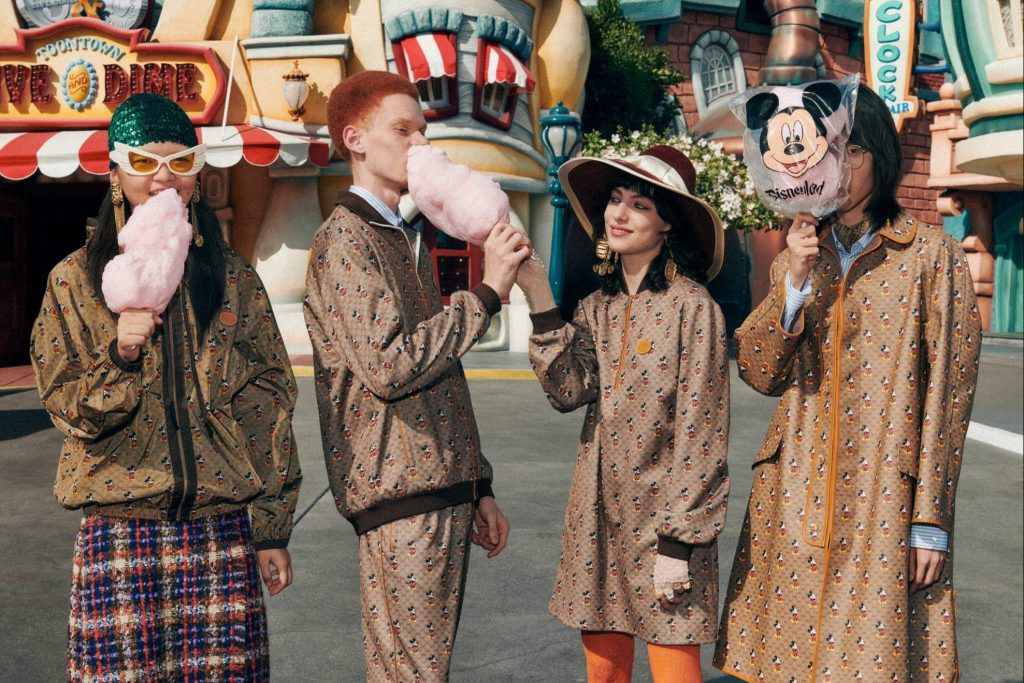 Last year, Gucci celebrated the Year of the Pig with fun and adorable motifs from Disney's Three Little Pigs. This time round, for Chinese New Year, the Italian fashion powerhouse's creative director Alessandro Michele presents a special collection of pieces featuring an indisputable Walt Disney icon: Mickey Mouse.
From ready-to-wear to accessories and shoes to bags and small leather goods, Mickey is freely yet neatly integrated into diverse items, not to mention the many new design that can be found among a plethora of classic Gucci pieces. In addition to the Chinese New Year special collection, Mickey also makes an appearance in Gucci's Autumn/Winter pieces for men and women, including T-shirts, sweatshirts, tops, trousers, and on bomber jacket and windbreaker.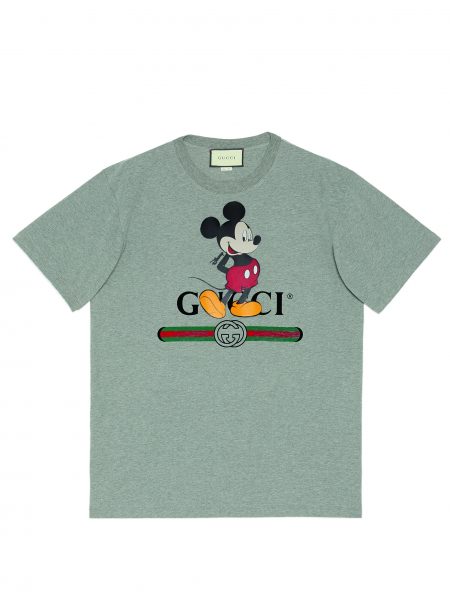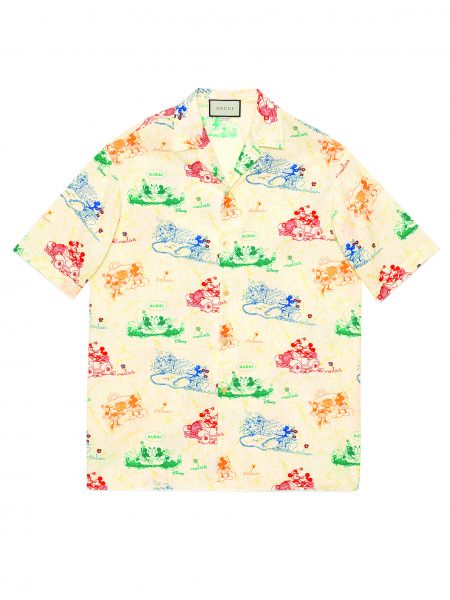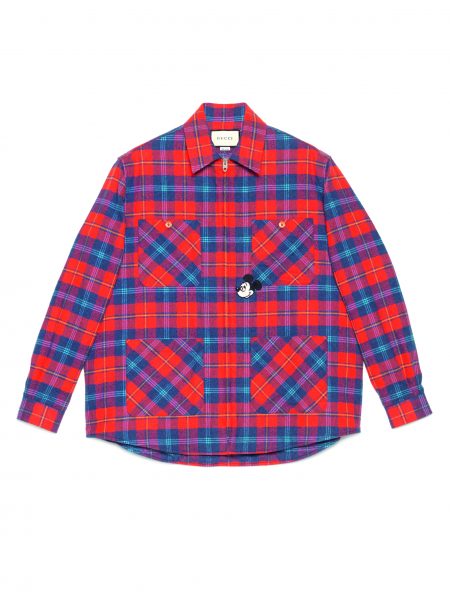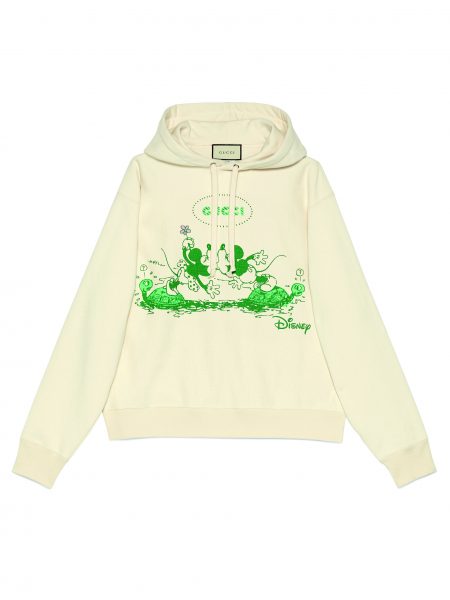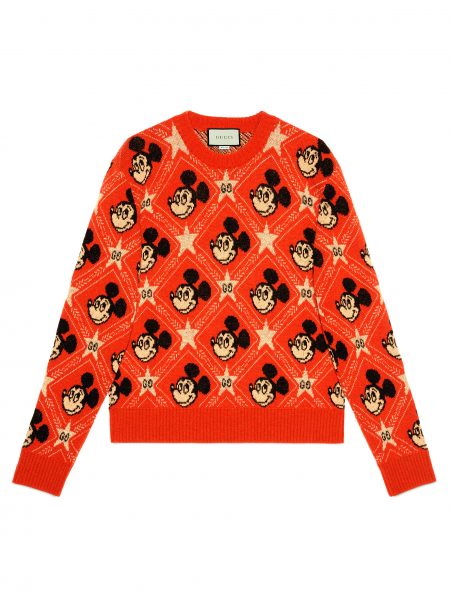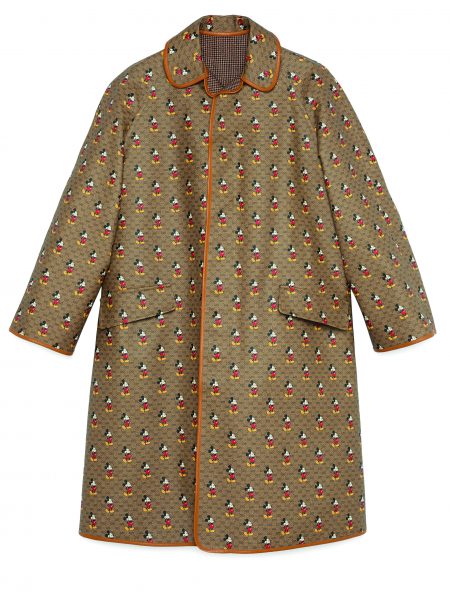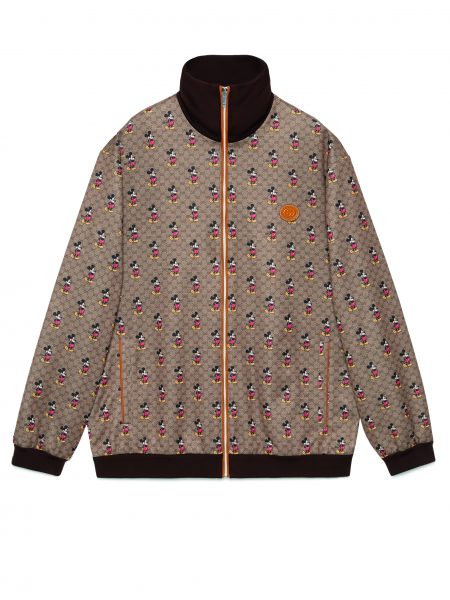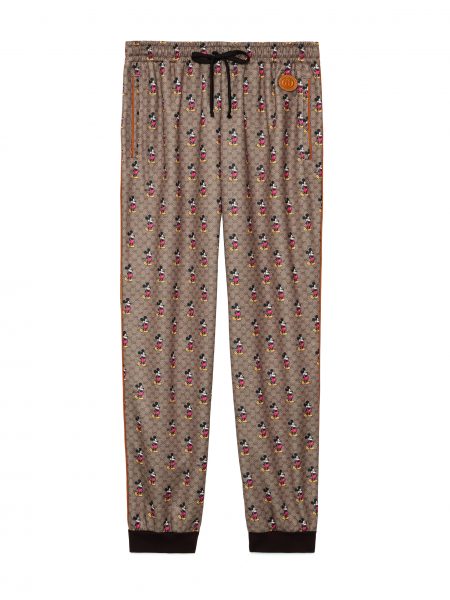 The main highlight of the special collection is the new fabrication, namely the beige and ebony Mini GG Supreme canvas, which boasts the vintage Mini GG pattern – and of course, with Mickey. The original design, colour and look – applied to a fabric of the Maison back in the '80s – is remastered with high-definition digital printing. The coating and embossing confer a linen appearance and texture upon the material that is accompanied by a brown leather tag.
All bags – consisted of a backpack, a double shoulder tote, a top hand tote, a round shoulder bag and a belt bag as well as small leather goods – ennobled with ochre leather trim show Mickey multiplied all over. For us gents, there are classic wallets and a pouch, as well as iPhone covers in different sizes for the different models. There is also a trolley case, a small and large hat case, and yes, a guitar case.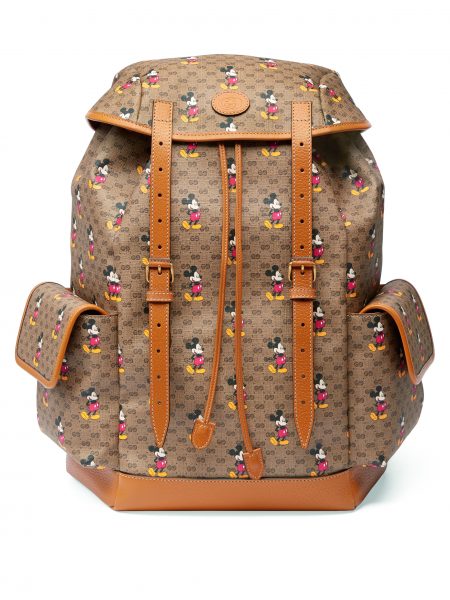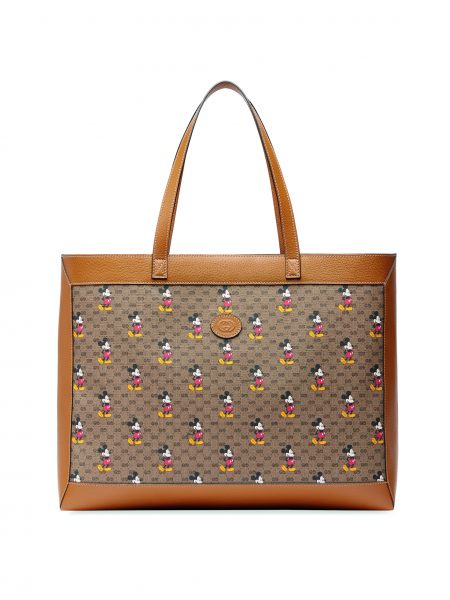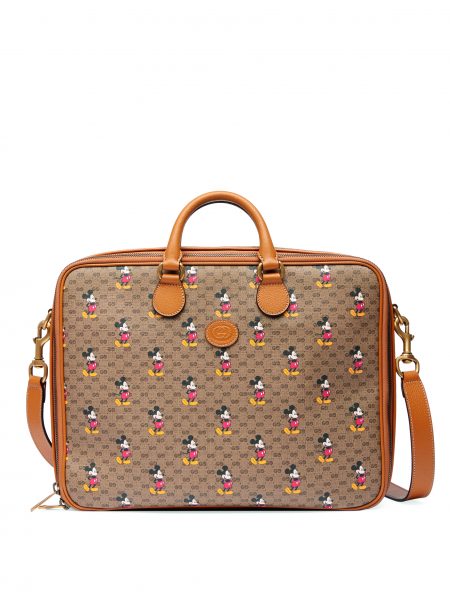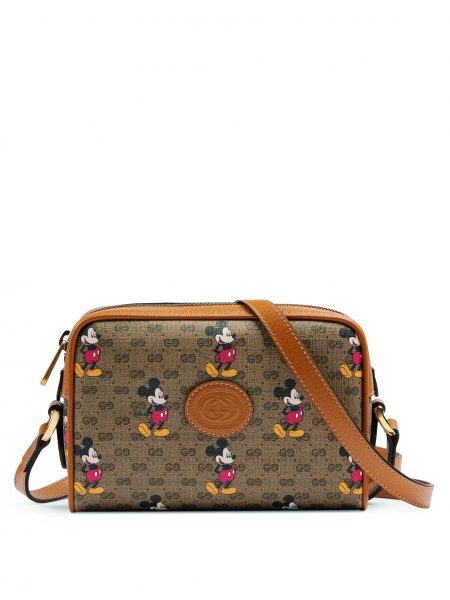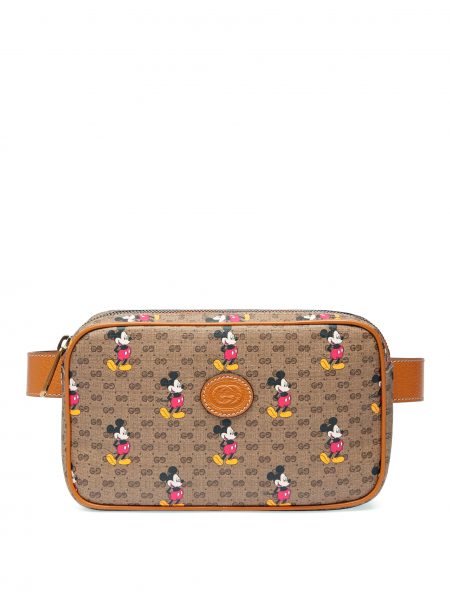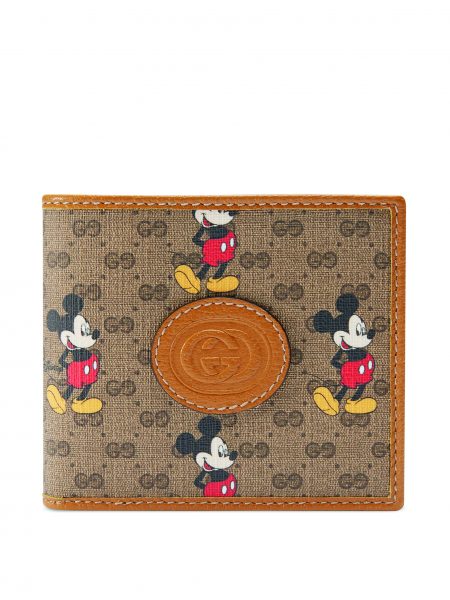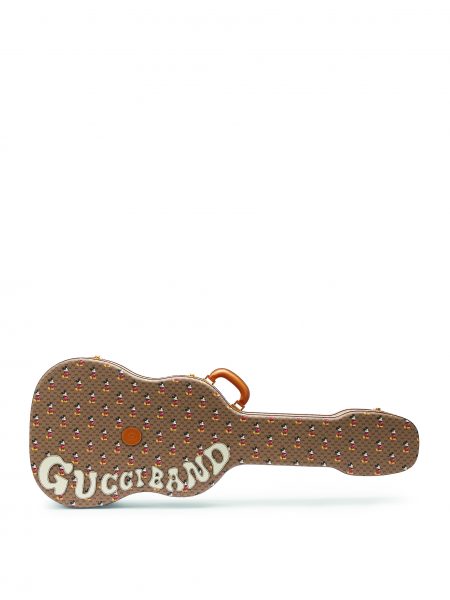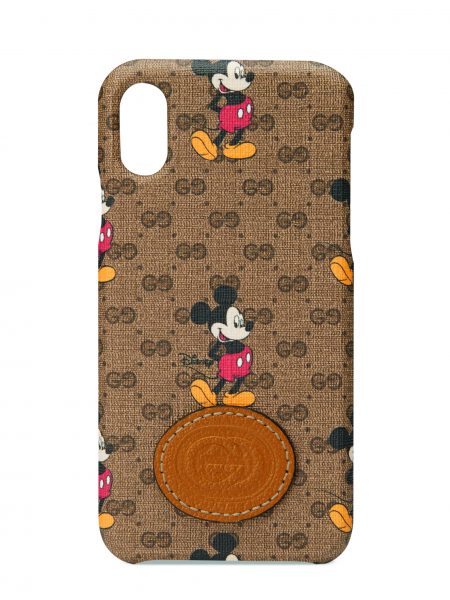 Mickey is incorporated in different ready-to-wear materials. Colourful prints, embroidered patches, and jacquard motifs set the menswear apart from that of women by giving the pieces an idiosyncratic character. As with the footwear, the extensive range includes a Gucci Tennis 1977 sneaker, a slip-on sneaker, a high-top sneaker, a rubber-soled slide and the Princetown slipper with lambswool lining (all in Mini GG Supreme fabric with Mickey in a repeated pattern) while one large Mickey lying down on the stomach adorns the Ace and Rhyton trainer styles.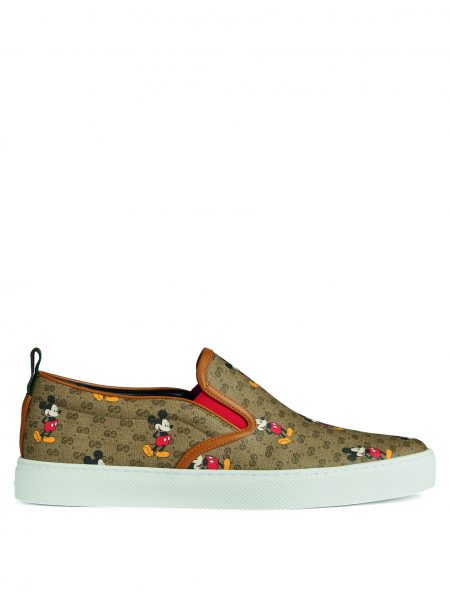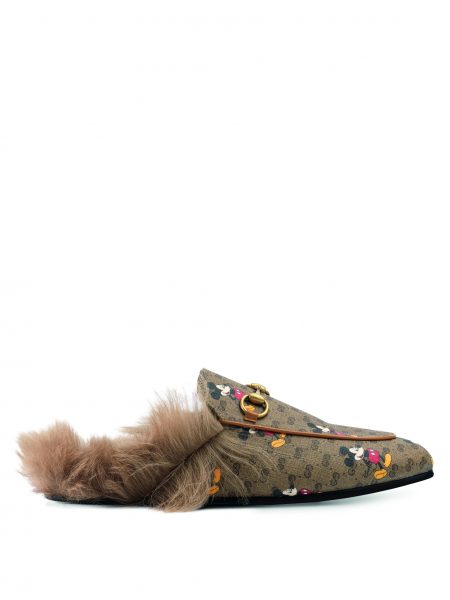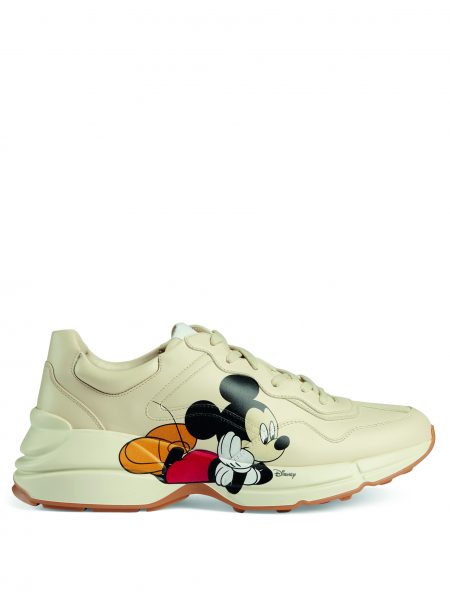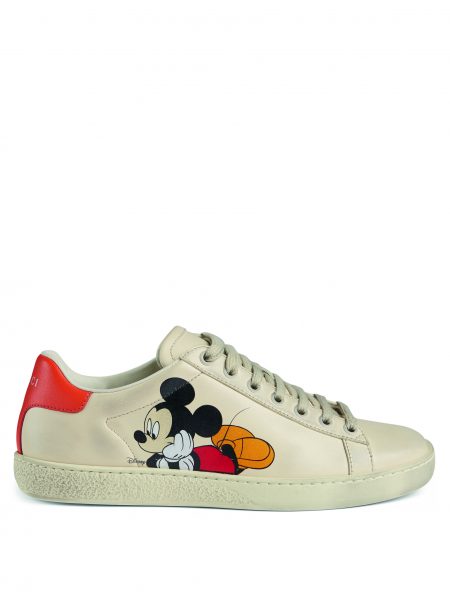 Moreover, the Mini GG Supreme Mickey pattern is used on a baseball cap with black mesh and leather strap, and a fedora hat. Other accessories include a cotton carré and a modal-silk shawl; knitted hats and scarves which show off a new wool jacquard pattern that combines GG motif, stars and Mickey; and sunglasses with round, oversized, vintage-style metal frame, not forgetting jewellery pieces inspired by an iconic Gucci jewellry collection in the archive. Last but not least, the Gucci Grip watch – in either a PVD or steel case – paired with a canvas strap or steel bracelet respectively illustrates the Mickey motif with Super-LumiNova coated eyes.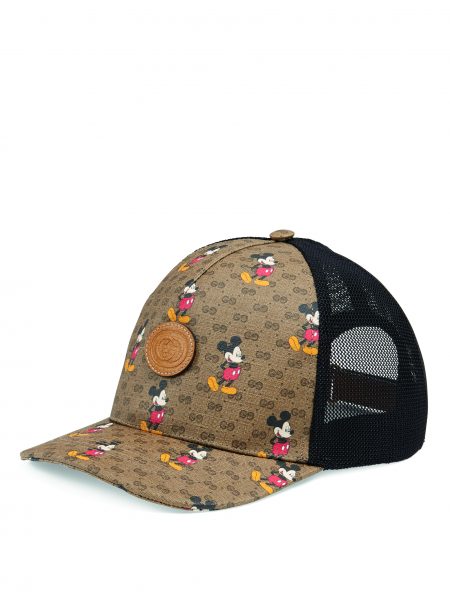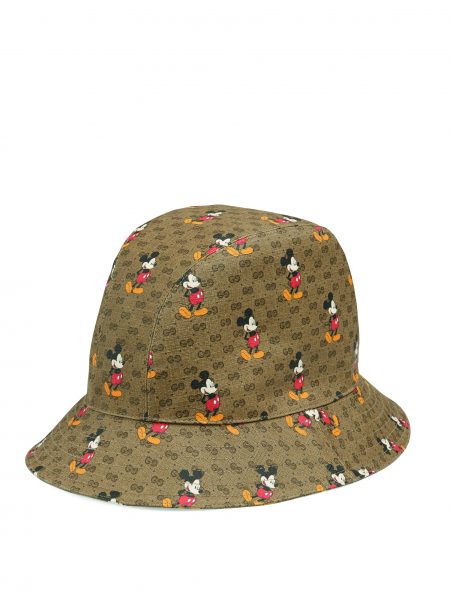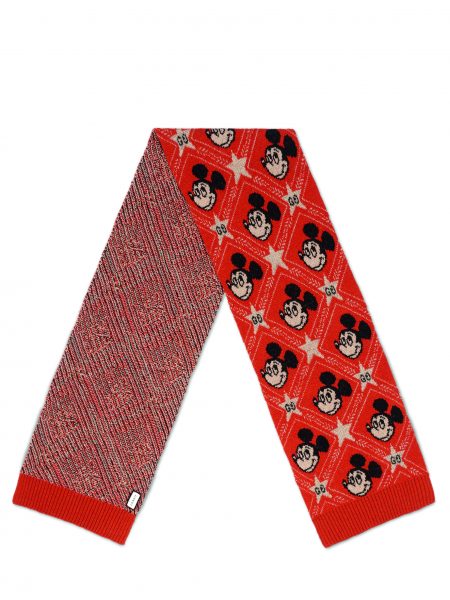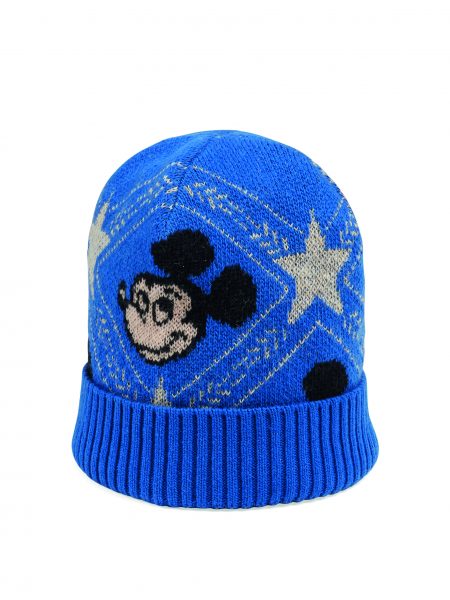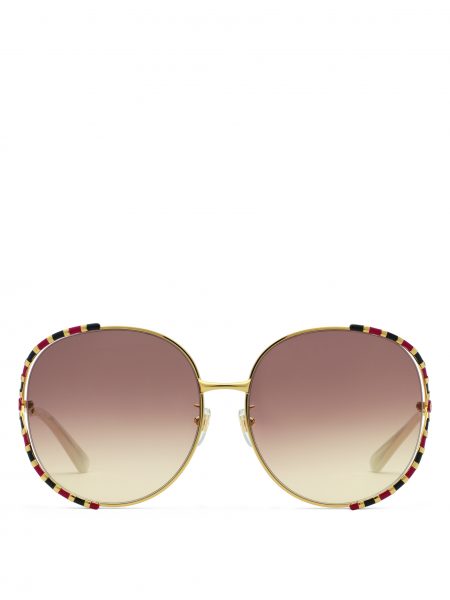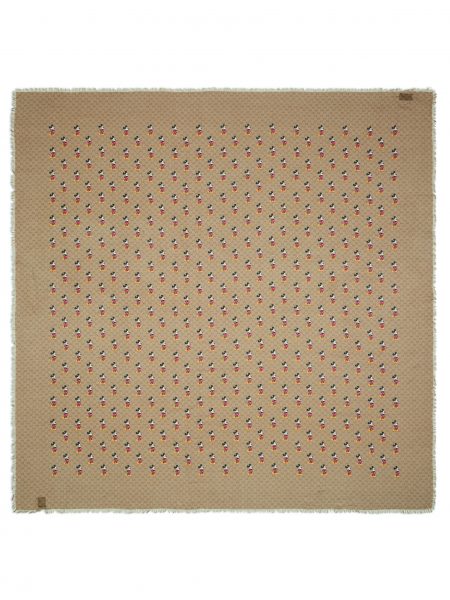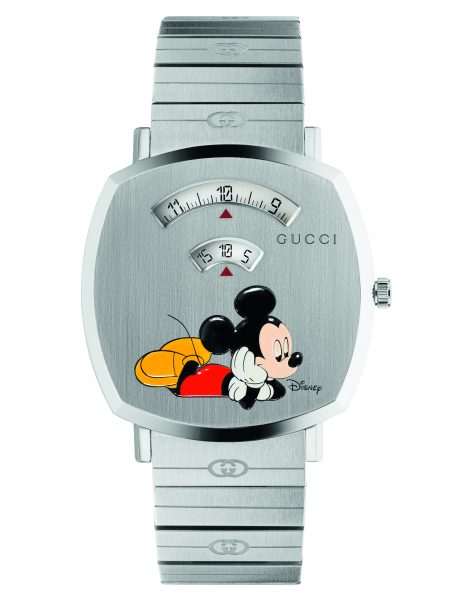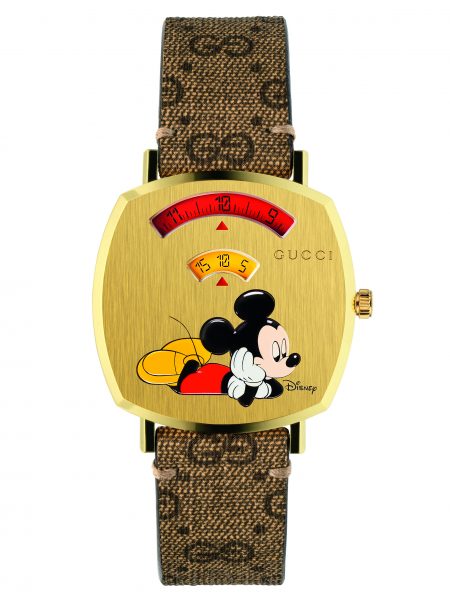 Find the full collection and more when it officially launches in selected Gucci stores worldwide and Gucci.com today. Interactive content focused on digitally bringing the Mickey Mouse character to life is also available on the Gucci App.
And by the way, here, the video of the campaign:
Credit:
Creative Director: Alessandro Michele
Art Director: Christopher Simmonds
Photographer: Harmon Korine
Hair Stylist: Alex Brownsell
Make Up: Thomas De Kluyver
Styling by Alessandro Michele
Location: Disneyland Resort in California
Ni Ni's Make up: Gao Jian