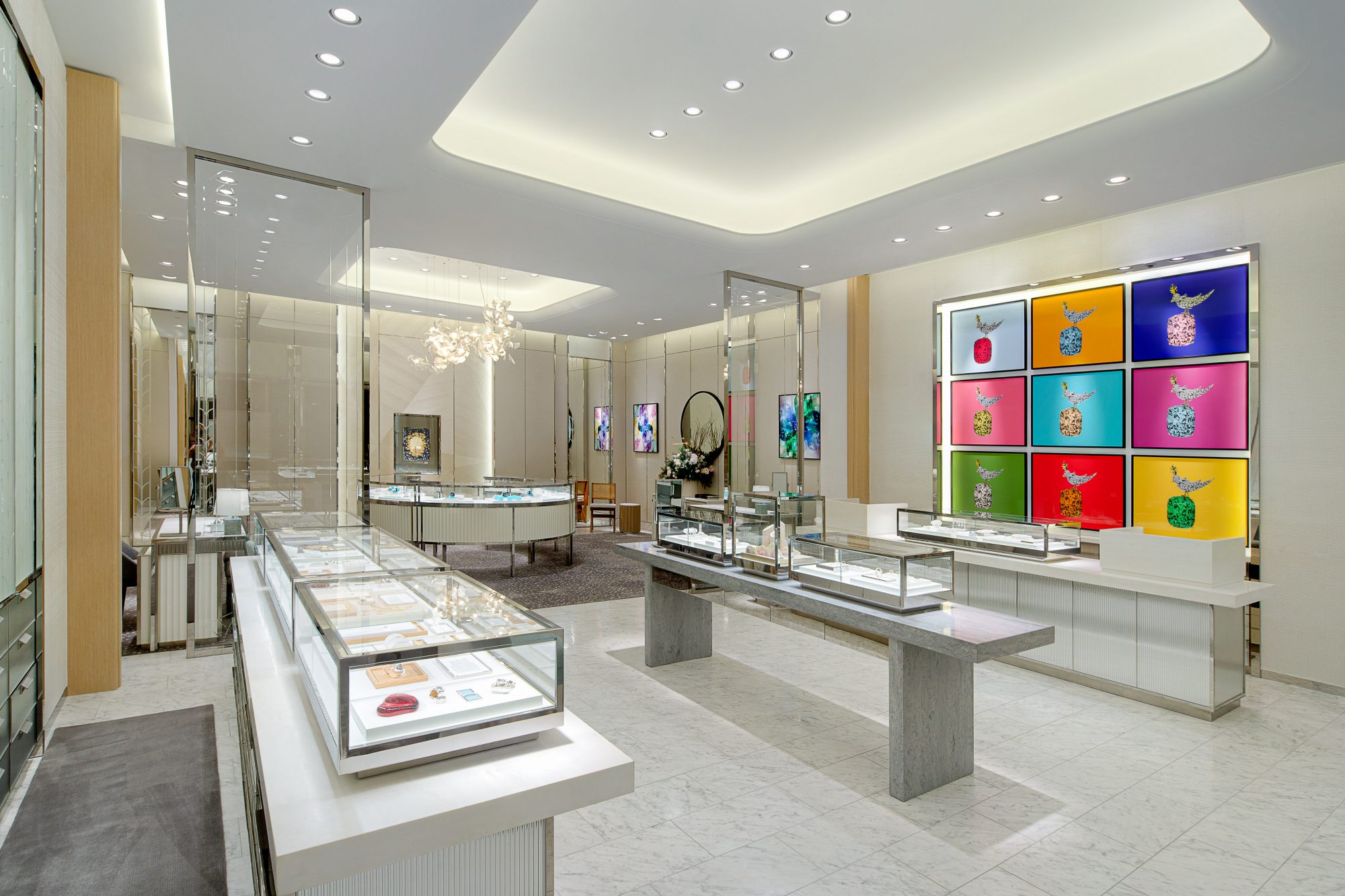 Tiffany & Co. opens its third store in Malaysia at The Gardens Mall, a luxury shopping destination nestled in Mid Valley City. Spanning nearly 2400 sq ft, the new space is not only home to an assorted selection of diamond and jewellery designs, but it also manifests a new vision of Tiffany & Co.
Inside the new store, reveals a fresh approach to Tiffany's store design. It is captivating, unexpected, and immersive, while soft lighting lends warmth to the luxurious atmosphere. A custom porcelain GINGKO chandelier designed by visual artist Andreea Braescu highlights the Love & Engagement section.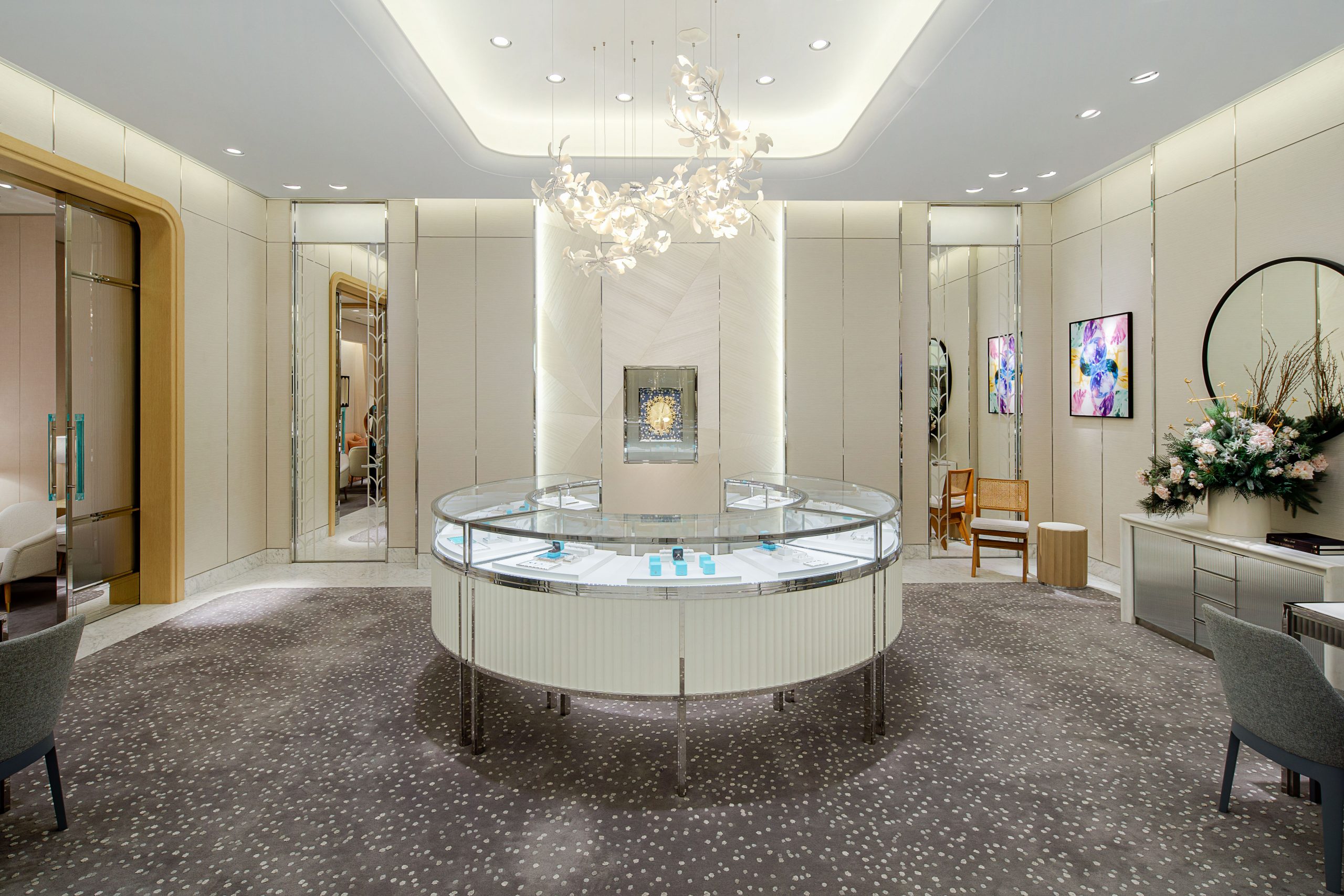 Inspired by the organic beauty of nature, Braescu's creation is a nod to Tiffany's true to life artisanal craftsmanship. Elsewhere, a pop art print of the legendary Jean Schlumberger's Bird on a Rock is adorned on the wall, bringing a touch of New York City's charm and energy to the space.
Here, you can find the classic pieces of Tiffany as well as its latest jewellery designs, including Tiffany T1 and Tiffany HardWear. The new store will also showcase the Tiffany & Co. Schlumberger high jewellery travelling collection, featuring iconic pieces from the designer.
This story first appeared on L'Officiel Malaysia.