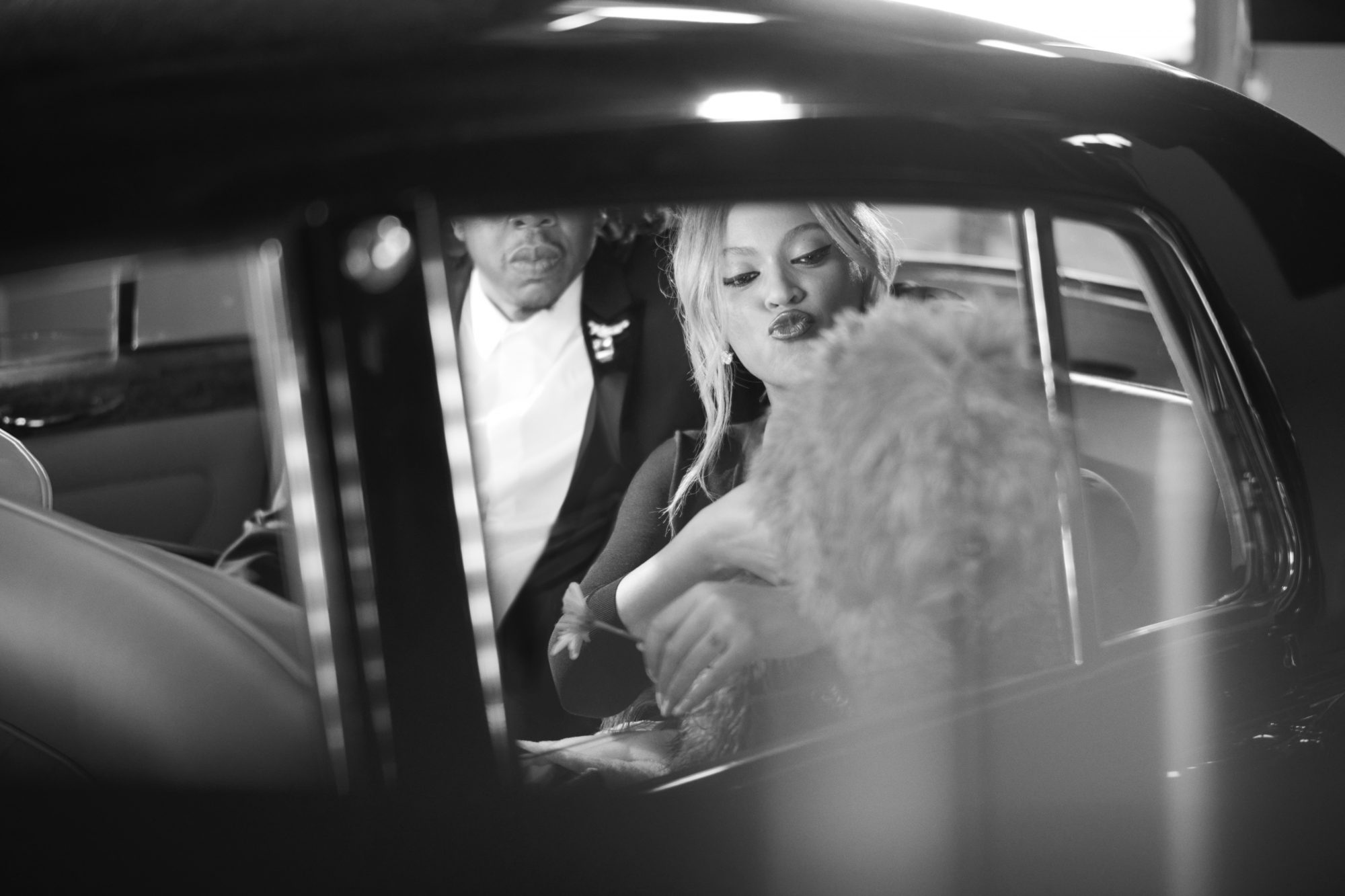 Beyoncé and Jay Z continue to bless our eyes with an opulence-charged Tiffany & Co. campaign. As part of "About Love" project, the latest promotional video is a fun-filled Date Night with a cameo appearance of their beloved daughter, Blue Ivy.
Directed by Dikayl Rimmasch and second unit director Derek Milton, the Date Night is the sequel to "About Love" campaign, which explores the dimensionality of love. Transitioning from an emotional storyline, where Mrs Carter does a moving cover of "Moon River", the Date Night campaign offers us a glimpse of a different facet of a love story – one that fills with joy and laughter.
Inspired by Breakfast at Tiffany's, the video begins with Beyoncé being chauffeured around Manhattan in a Rolls Royce while playing "he loves me, he loves me not". Joined by Jay-Z, Blue Ivy and their pet, the Carters family is seen relishing a precious moment with pizza and Armand de Brignac champagne, set off by Jean Schlumberger pieces – Jay-Z wears the legendary Bird on a Rock brooch meanwhile Beyoncé dons Ailsa diamond ring as well as a pair of Ribbon Fan earrings.
As a part of the House's collaboration with the Carters, Tiffany & Co. has partnered with BeyGOOD and the Shawn Carter Foundation to create the Tiffany & Co. About Love Scholarship Program. Earlier this year, Tiffany & Co. pledged USD $2M in scholarship funding for students in the arts and creative fields at Historically Black Colleges and Universities (HBCUs). As of today, the Tiffany & Co. About Love Scholarship has been awarded to over 50 qualifying students at Lincoln University in Pennsylvania, Norfolk State University in Virginia, Bennett College in North Carolina, University of Arkansas at Pine Bluff and Central State University in Ohio.