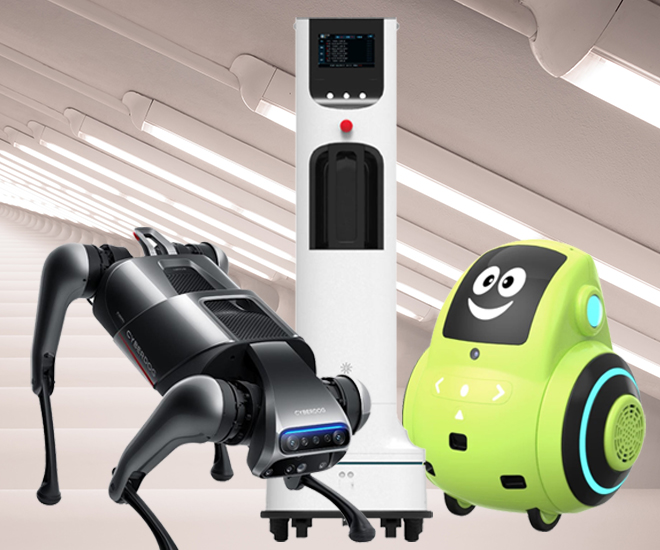 Exploring the next-level artificial-intelligence innovations developed with practicality, durability and excitement in mind.
Xiaomi CyberDog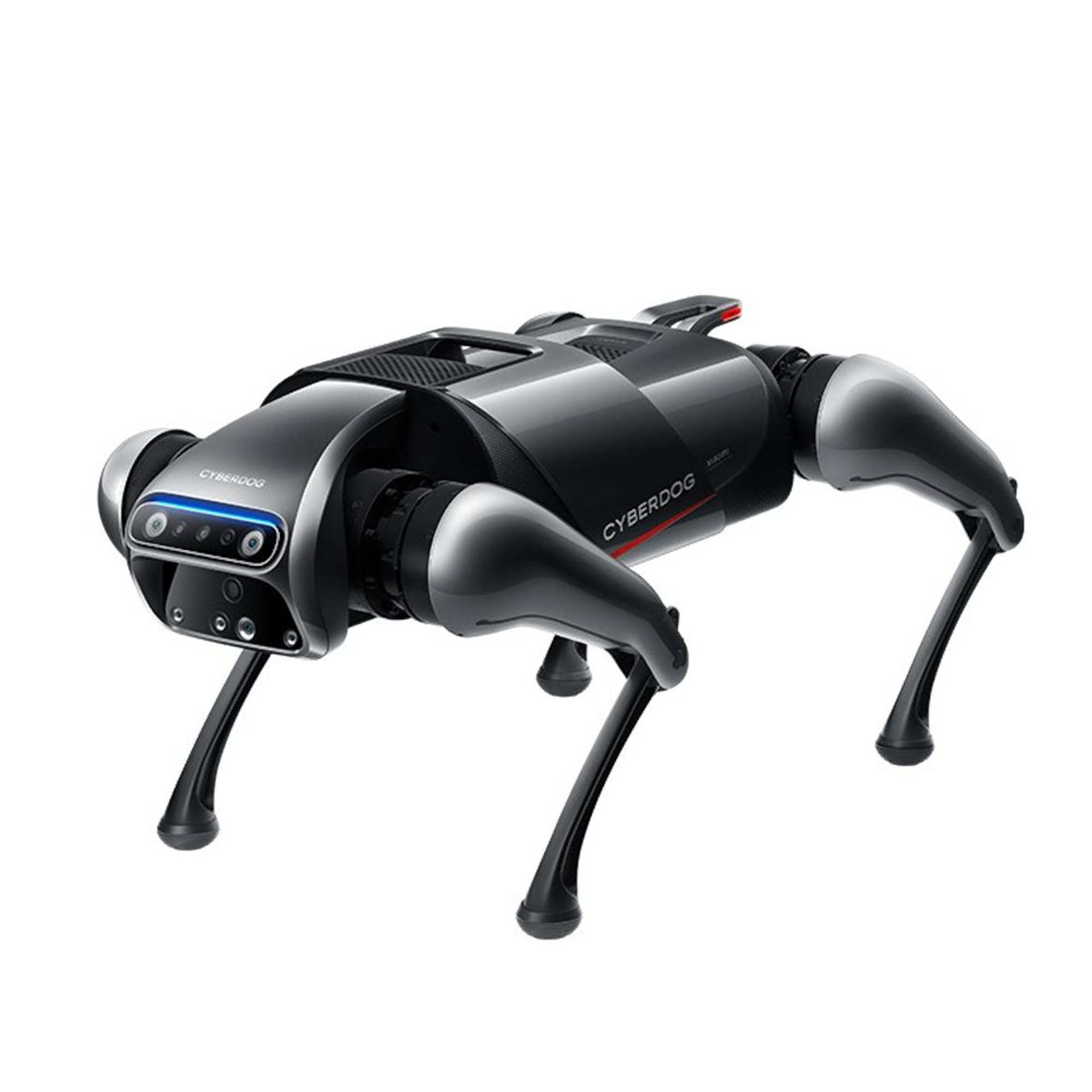 The culmination of Xiaomi's engineering prowess has pushed the Chinese tech giant into the robotics arena with its latest bio-inspired quadruped companion bot invention named CyberDog. Powerful, precise and agile; the CyberDog is calibrated with a custom developed servo motors that translates into great speed, agility and a wide range of motion – with maximum torque and rotation up to 32N·m/220Rpm and movements up to 3.2m. Running on NVIDIA® Jetson Xavier™ NX platform, an AI supercomputer for embedded and edge systems, the pet robot processes massive data from its sensor system without a hitch and provides instant feedback to guide its movements, thanks to the 11 high-precision sensors installed all over its body. Not only that, the object also analyses its surroundings in real-time, creates navigation maps, plots its destination and avoids obstacles. Adding to its pet-like nature, the machine comes with a pre-installed voice assistant – which means users can command and control their CyberDog by simply calling its wake word. Coupled with human posture and face recognition tracking, the robot is capable of following its owner and darting around obstructions.
Samsung Bot Handy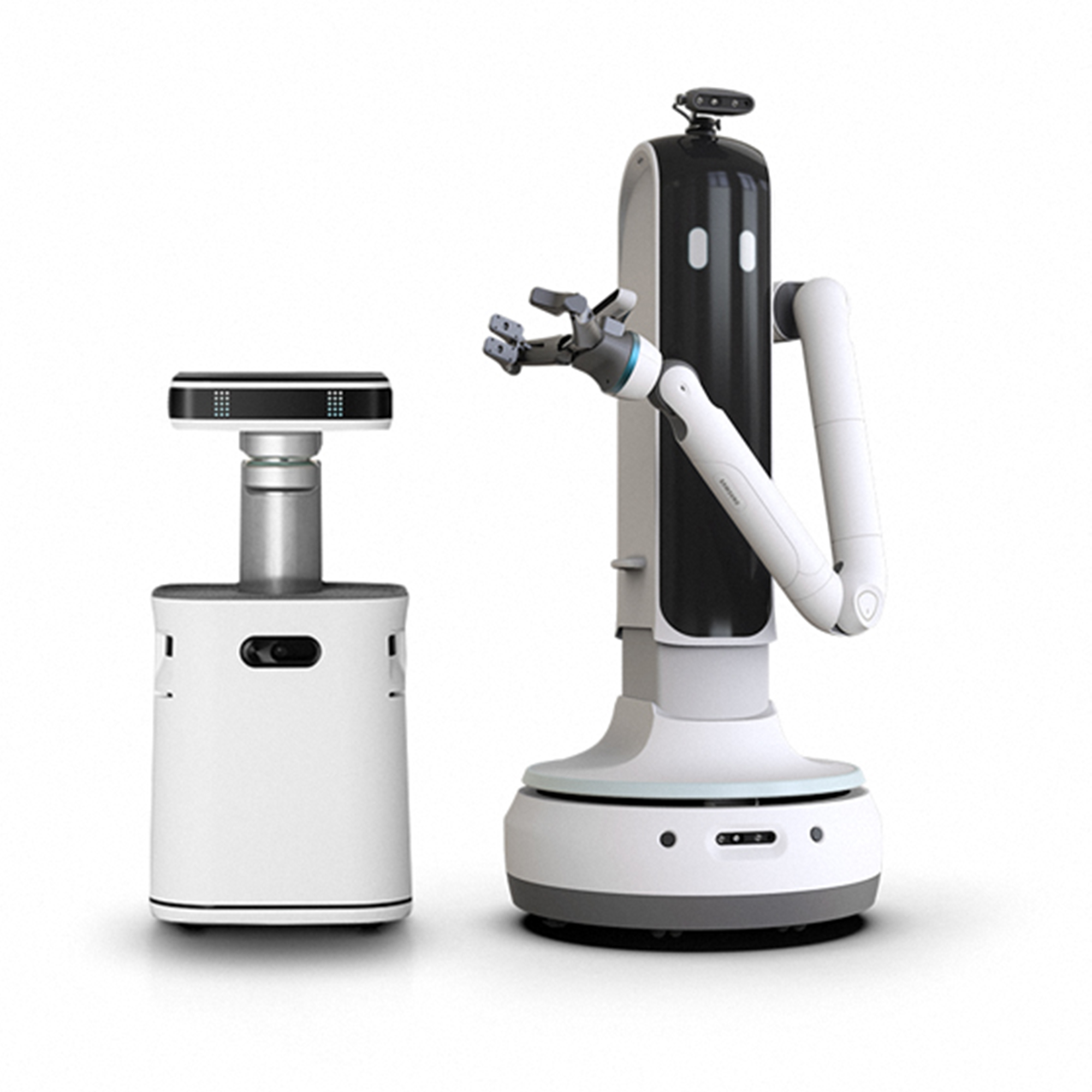 Samsung has always been at the forefront for its advanced AI technology and gadgets. Pushing the boundaries even further, at the recent CES 2021, the multinational manufacturing conglomerate announced Bot Handy, a robot that works cohesively with its newfangled AI and camera system to handle house chores. The bot is meant to be "an extension of you in the kitchen, living room, and anywhere else you may need an extra hand in your home," Sebastian Seung, president of Samsung Research, said during Samsung's CES press conference. The tall, thin, black-and-white robot comes with two large digital eyes that change expressions as it moves around as well as a single arm that pivots at three points – essentially a shoulder, elbow and wrist – with a clam-like hand at the end of it. Meanwhile, the AI system detects objects through cameras mounted on top of the robot's body, analyses the material compositions, and utilises the appropriate amount of force to grab and move around the items, or cleaning up messy rooms, or perhaps sorting out dishes after a meal. The product is still in development stage, and is scheduled to be launched real soon.
iRobot Braava Jet m6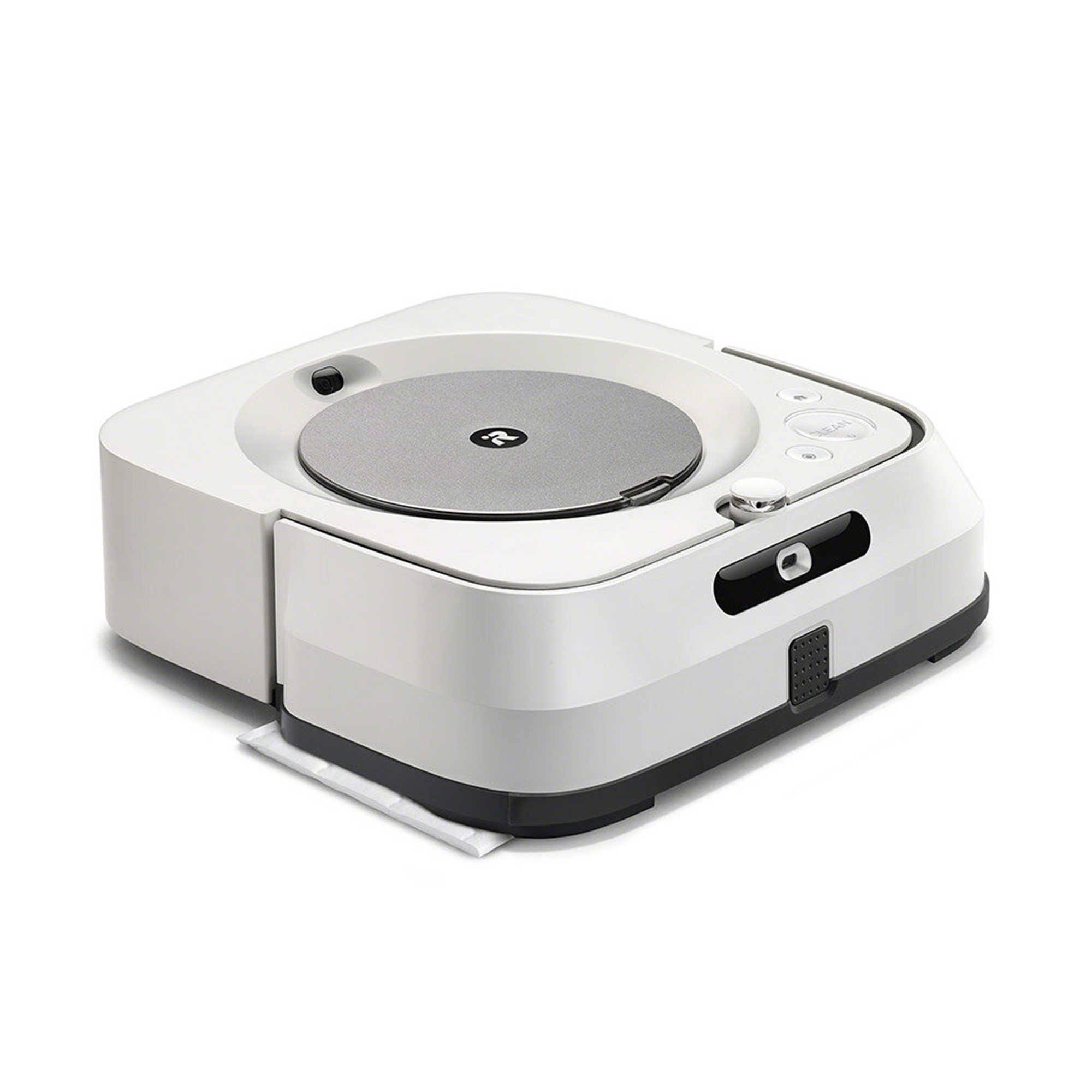 If you're looking for a way to keep your home cleaner without having to increase your own workload, a robot mop is a worthwhile investment, and the Braava Jet m6 consistently impressed us more times than not. This impressive bot not only cleans better than the competitors, but it uses the similar advanced navigation found in the Roomba S9 robot vacuum to clean and map your home. The device comes handy with a dedicated mobile application which allows users to customise cleaning routines and map the mopping spots and areas. Not only that, the app also analyses the routines and comes up with a few cleaning suggestions that help you stay ahead of everyday messes without falling behind on everything else. Like every advanced smart device today, the machine works via voice command as well, and when it's running low on battery, it charges itself and picks up where it left off. One of the nifties features of the higher-end iRobot products is the Imprint Link Technology. If you own a Roomba i7 or Roomba s9 and add the Braava Jet m6, you can create a dynamic cleaning duo, meaning you can set up a linked cleaning that lets both robots perform a continuous task – vacuuming and mopping – single-handedly. Household chores have never been easier (and fun), have it?
LG Disinfection Robot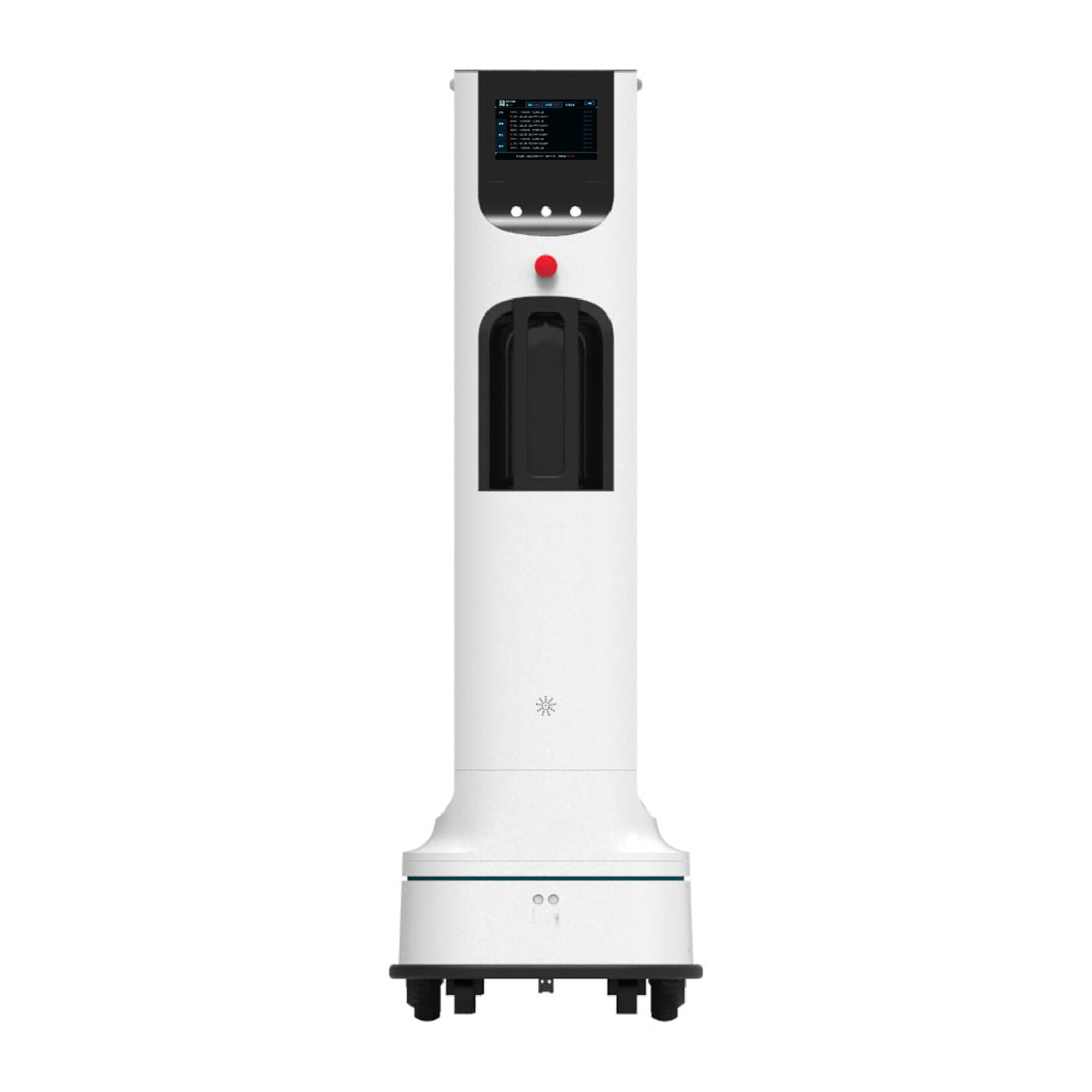 Businesses across a broad range of industries continue to turn up the dial on Hi-Tech surface disinfection, and LG Electronics is among the latest tech companies to bank on the deep-cleaning boom extending beyond the pandemic. Putting together its core competencies in robotics, artificial intelligence and autonomous vehicles worth extensive understanding of customer needs, the South Korean technology corporation introduces an autonomous robot that uses ultraviolet C light to disinfect high-touch, high traffic areas. Engineered to be easy to operate, the autonomous design allows the machine to move around tables, chairs and other furniture, and generally irradiate a room's touchable surfaces in 15 to 30 minutes, disinfecting multiple areas on a single battery charge. To reduce contact between users and the machine, the disinfection robot is made accessible via a dedicated mobile app that can be downloaded on a smartphone or tablet, allowing users to operate the machine, monitor its progress as well as the air data remotely.
Miko 2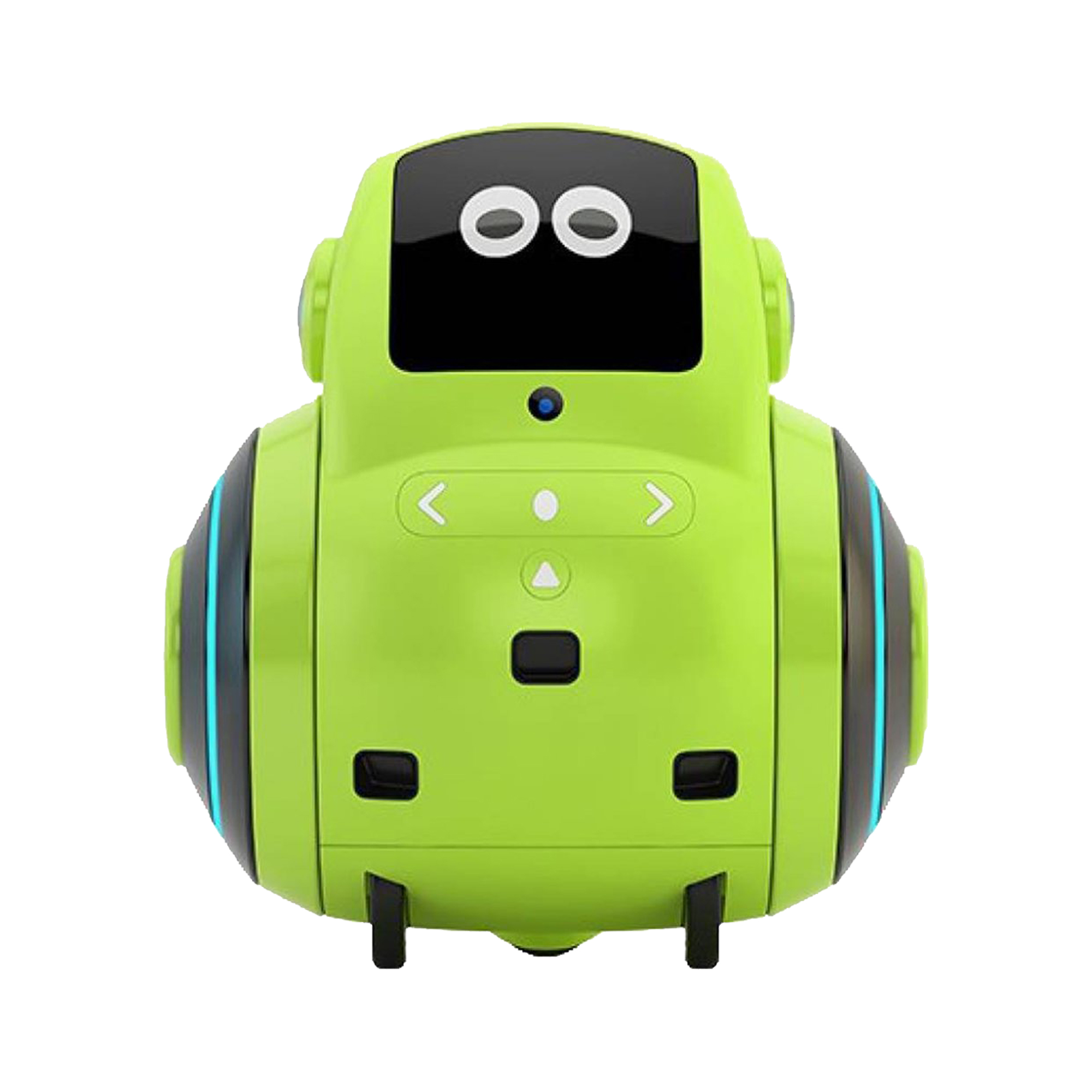 The robot sits squarely in the multi-billion educational toy market, which has attracted robotics developers in droves and becomes increasingly competitive, but mostly are still finding ways to top the stellar innovation brought by the Mumbai based startup company – Miko – towards its latest invention, a friendly robot named Miko 2. The toy bot has garnered something of a cult following in Asia over the past few years, and is now making a big name in the US market. Miko 2 has one advantage over many of the STEM-focused programmable robots on the market: It can talk. It also remembers your child thanks to state-of-the-art computer vision that identifies, remembers, and recollects known faces, objects, and surroundings. The brainchild of the Mumbai based startup company also understands verbal commands and engages in conversations with kids to initiate learning. Learning material wise, Miko 2 comes with an educator-approved "conversational learning" content, and a software developer's kit is available. It also offers telepresence features and an app that parents can use to view their children's activity patterns. For those concerned with security, the robot has "super-advanced" end-to-end data encryption and no personal information is shared or stored in Miko 2, according to the company.
This story first appeared in the October 2021 issue of Men's Folio Malaysia.