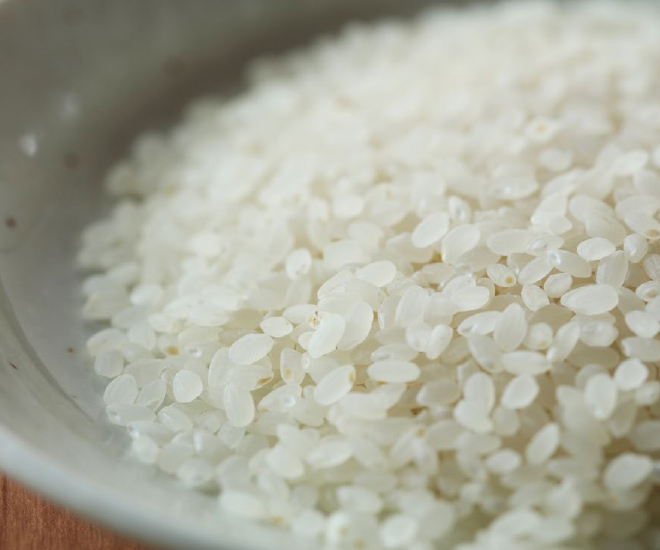 In this age of wellness and self-care, fermented skincare is cropping up at an unprecedented rate. From kimchi to kombucha, many of us swear by fermented foods to keep our health in check and it turns out that what's good for our insides is good for our outside, too. Even though the method is widely used in the food industry, a growing number of skincare brands are harnessing the wonders of fermented ingredients to create effective products that foster a healthy skin microbiome. "In recent years skincare trends have tended to follow wellness trends. Fermentation in skincare is a good example of this," confirms consultant dermatologist Dr Anjali Mahto
What exactly is fermented skincare?
Let us start with a quick science lesson: fermentation is a metabolic process in which compounds are broken down by micro-organisms, such as bacteria and yeast, into simpler and smaller compounds. This increases the nutritional content of the food, making it higher in vitamins, probiotics and peptides. When applied to beauty products, the ingredients go through same process making them easier for all skin types to absorb to address various concerns.
Simply put, fermented skincare refers products which are infused with the benefits of fermented ingredients. The ingredient list spans from alpha hydroxy acids (glycolic, mandelic acid and lactic acid) to a number of natural extracts including red ginseng and black tea. These ingredients may be more potent but that doesn't mean they're harsher on the skin compared to their non-fermented counterpart. In fact, naturally fermented or scientifically called probiotic skincare products are commonly used for their skin-calming benefits and anti-inflammatory.
How do probiotics work in skincare?
The founder of Drunk Elephant, Tiffany Masterson, who's a big fan of this trend and often uses fermented extracts in her products formulas, points out that the process "cultivates the synthesis of antioxidant compounds – specifically phenolics and flavonoids," which not only ward off oxidative stress from external aggressors, but also have powerful anti-inflammatory benefits. "Fermented ingredients like sake extract are probiotics, too, which when applied topically, can help support the health of the micro-organisms that make up the skin's microbiome," says Masterson.
Just like the gut, our skin has its own ecosystem of bacteria, fungi and viruses, which impact how it functions. "The greater the variety of bacterial species on the skin, the healthier its barrier will be, and the less dryness, inflammation, itching, and stinging you'll experience," says Whitney Bowe, a clinical assistant professor of dermatology at the Icahn School of Medicine at Mount Sinai Medical Center in New York City, and author of The Beauty of Dirty Skin. When your skin's microbiome is happy, it keeps the all-important skin barrier robust leaving it strong and young-looking.
Ready to add this skincare trend to your routine? Here are our favourite options to stock up on.
Biossance Squalane + Probiotic Gel Moisturiser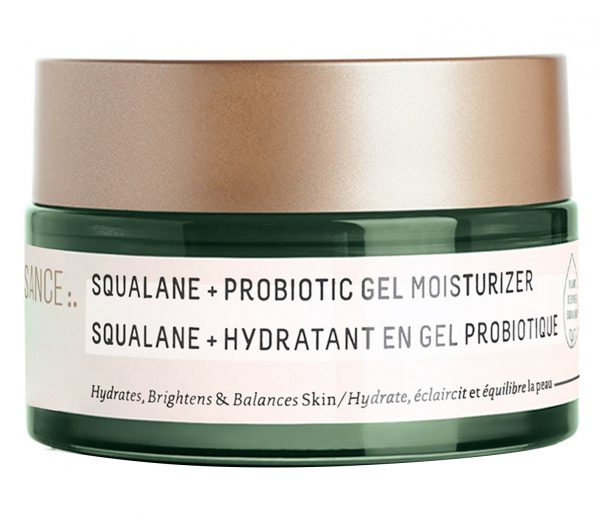 Biossance is one of the earliest brands that has jumped aboard the "biome-friendly" train, having launched its gel moisturiser, containing probiotic technology. This gentle, lightweight moisturiser combines probiotic ingredient Lactococcus ferment lysate with plant-derived squalene to hydrate, restore the skin's balance and renew the skin barrier.
Tatcha The Essence

If you haven't been using essence in your skincare regime, now it's time and we recommend this essence from Tatcha to start it off. This lightweight product contains double-fermented Uji green tea, Akita rice and mozuku algae to flood your skin with enough moisture, making your complexion plumped, smooth and give the ideal amount of dewy.
Drunk Elephant Sweet Biome Fermented Sake Spray
Dubbed as #sweetb by the brand, this sake-spiked mist is a mix of ferments, skin soothers, hydrators and electrolytes, all designed to promote a healthy skin barrier, nourish the skin's microbiome and elevate moisture levels. Shake the bottle, spray about two or three pumps onto face with eyes closed and any redness or irritation going on prior to the application is gone within two minutes.
Aurelia Probiotic Skincare The Probiotic Concentrate
Aurelia's star product is designed to be mixed into your favourite serum or moisturiser, lending it a good-bacteria boost. The brand uses a non-live probiotic from bifido bacteria, which works on a deeper cellular level to protect and balance skin.
Youth to The People Kombucha + 11% AHA Exfoliation Power Toner
Uniting a host of powerhouse acids of lactic acid and glycolic acid with two prebiotic ferments, kombucha black tea and tree bark ferments, this powerhouse toner will enhance your skin's microbiome for a better skin complexion and minimal pore appearance. Kombucha has been drunk for years to improve gut health, and, as a result, skin health.