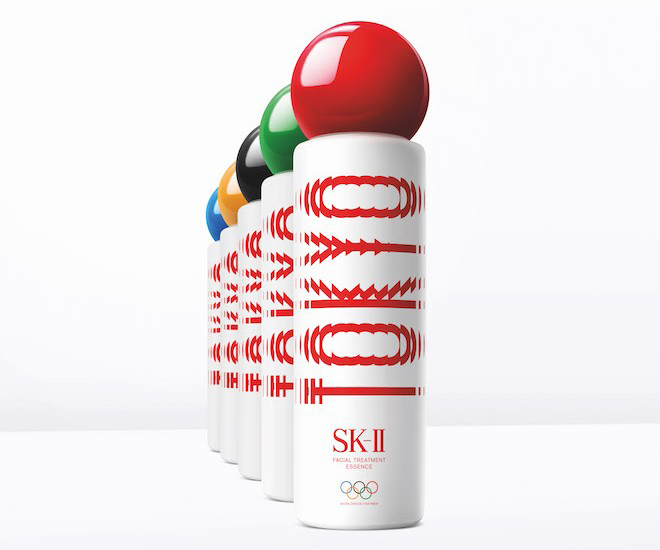 As the official skincare brand of the Tokyo Olympics 2020, SK-II has launched a special-edition Pitera Essence which reflects the Games' multicoloured rings.
The new Pitera Essence Special Edition launches ahead of the Tokyo 2020 Olympics, slated to take place between July 23 and August 8, 2021. The Games were supposed to be held last summer but it was postponed due to the global pandemic.
Sporting a white base with the word "Tokyo" splashed across the front and back, the new Pitera Essence Special Edition comes in five cap colours: black, blue, green, red, and yellow. The different colours, together with the white bottle, represent the coming together of all the countries in the world — a symbol of unity and hope.
The Pitera Essence, which counts Chloë Grace Moretz, Haruka Ayase, Naomi Watanabe and Tang Wei as fans, is touted as an "age-reversing" liquid, derived from fermenting a unique strain of yeast. It aims to provide intense skin hydration and nourishment for users.
View this post on Instagram
The new SK-II Pitera Essence Special Edition (USD$247) will launch exclusively in US, Japan, China, Hong Kong, Taiwan, and ASEAN.
For more information about the SK-II Pitera Essence Special Edition, head over to their website here.
This story first appeared on Luxuo.