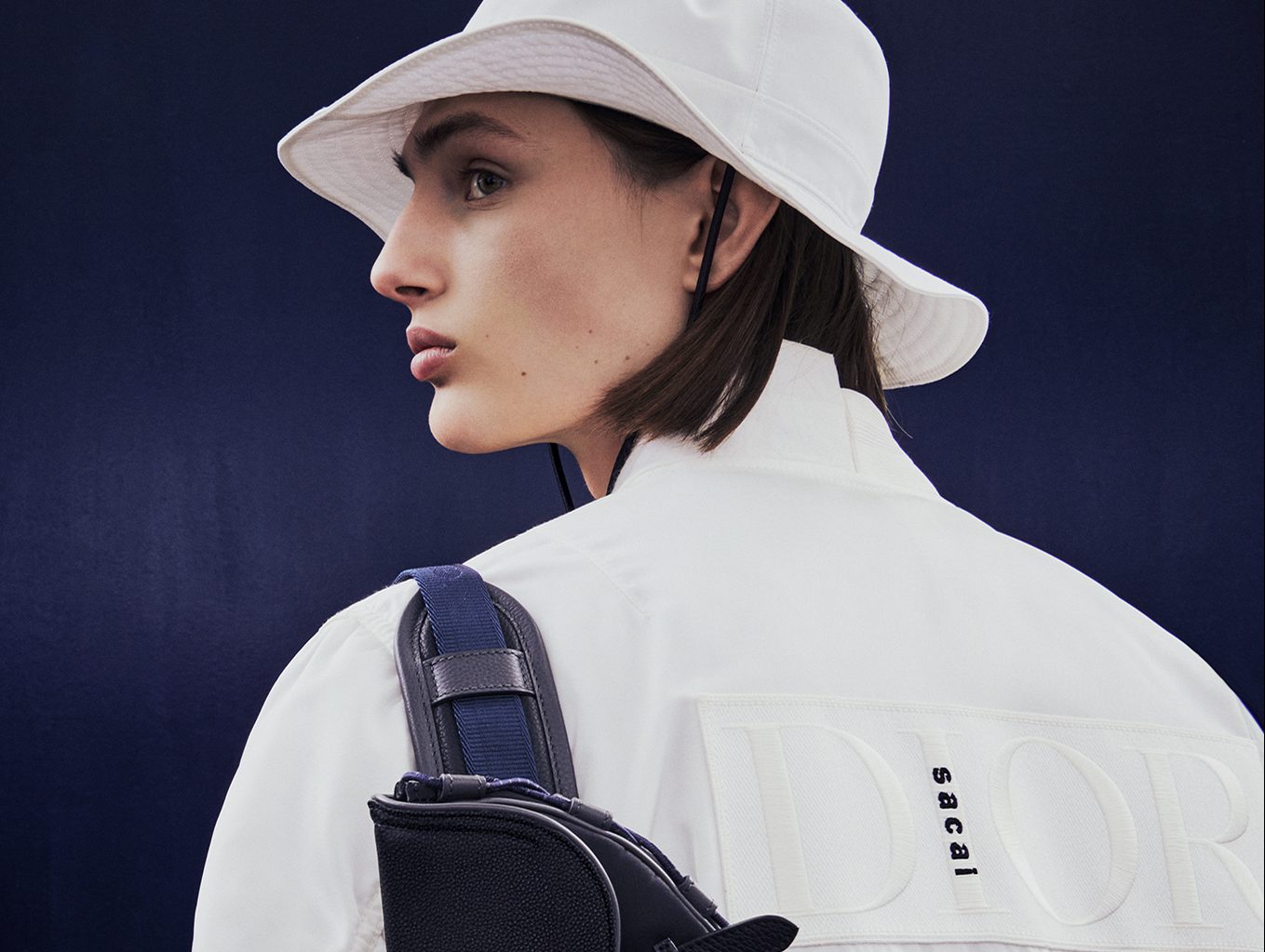 Collaboration has become a thing for luxury fashion brands to spark conversations. Although we're inundated with countless partnerships to the point a collaboration might feel like just another collection, the soon-to-be-released Dior x Sacai collection brings a waft of fresh air to the fashion landscape.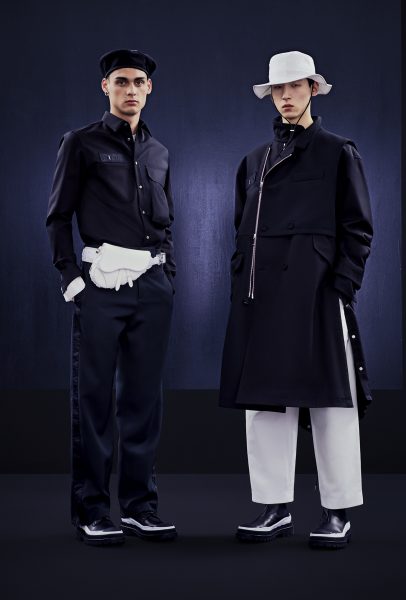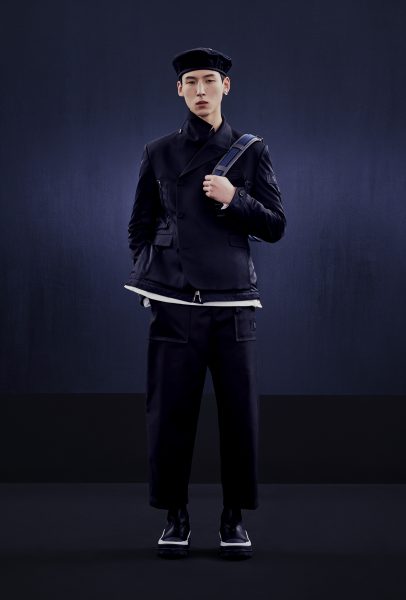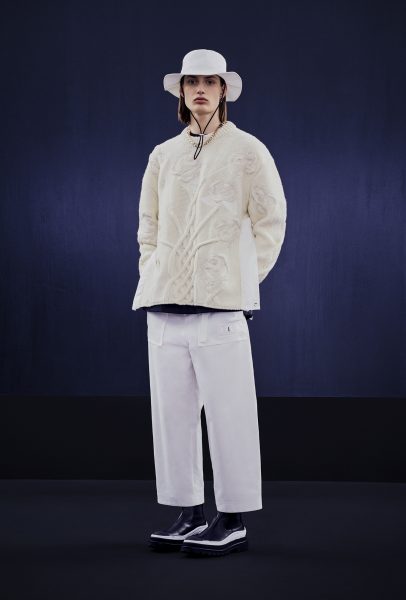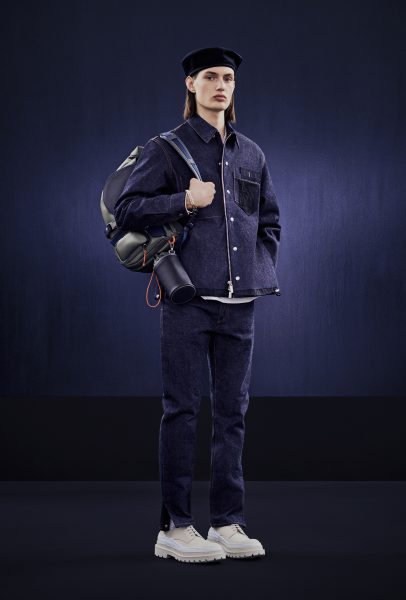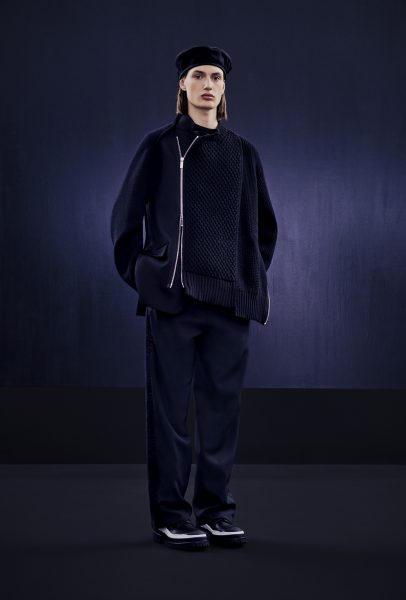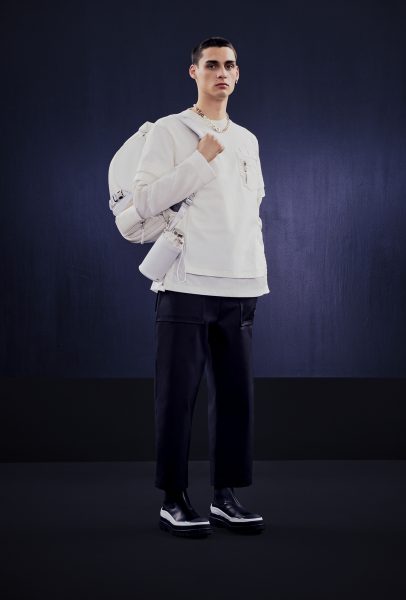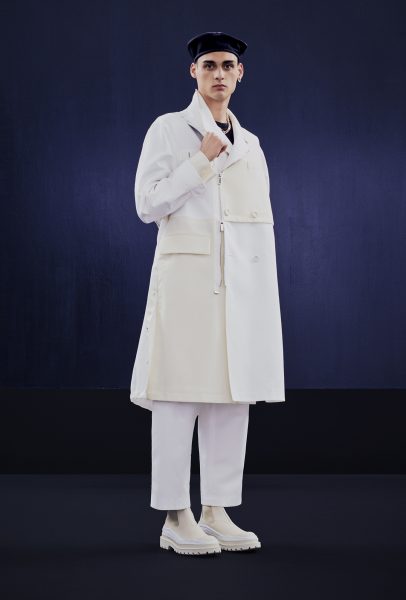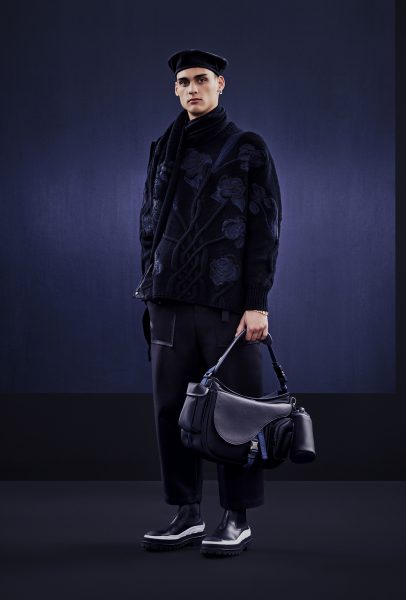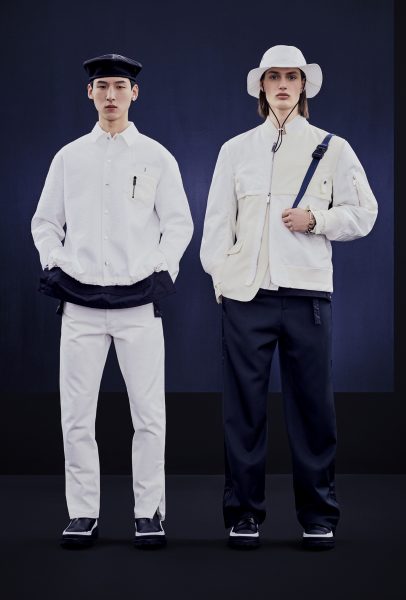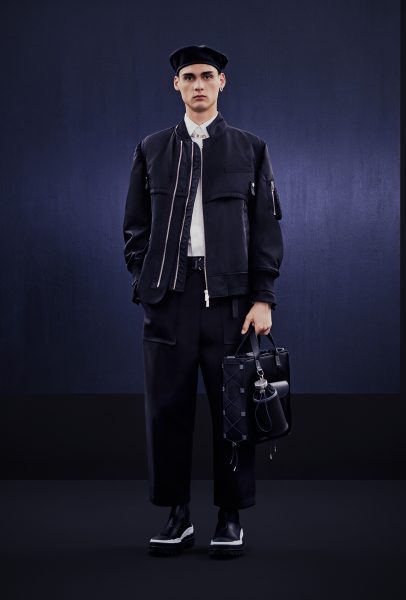 The collection sees Sacai's Chitose Abe inspiring the collection with her métier of hybridisation and a subtle palette predominated by black and white. A clever blend between Dior's immaculate tailoring and Sacai's sportswear hallmarks, overcoat is treated with her calling card of cutting and splicing where a mix of white and ivory fabrics are employed. Elsewhere, white short sleeve top with slits is given a touch of Abe's signature at the front pocket and layered with a lightweight inner shirt. Knitwear and denimwear have also found their way on the collection, refined by the know-how of Parisian couture house while pairing with reworked soft berets designed by Stephen Jones.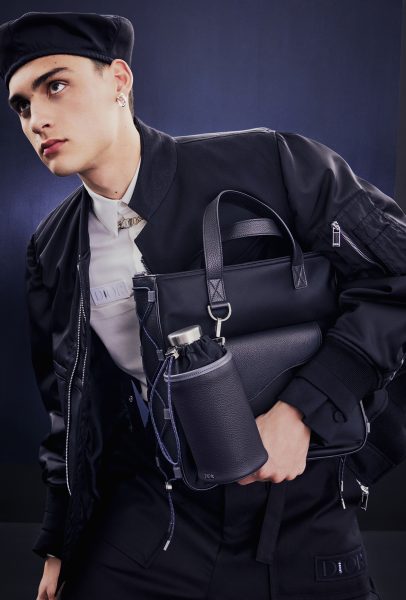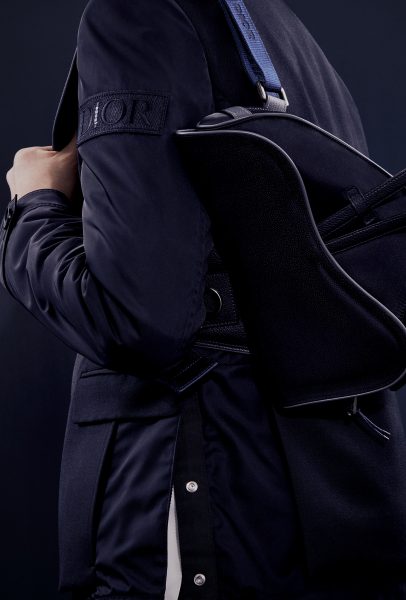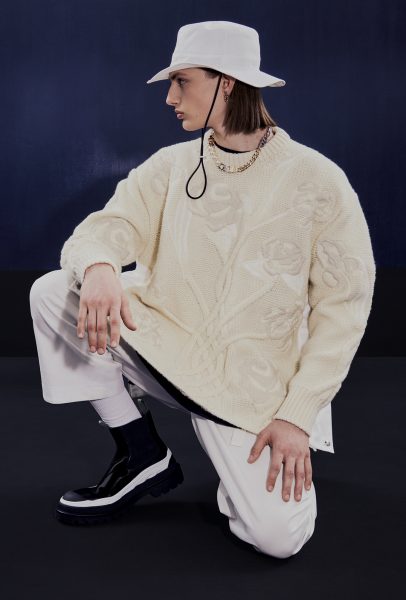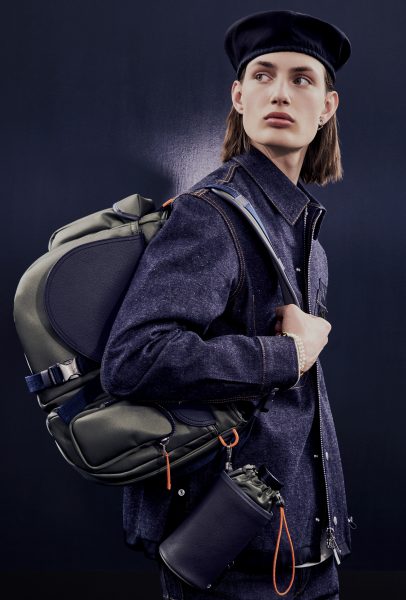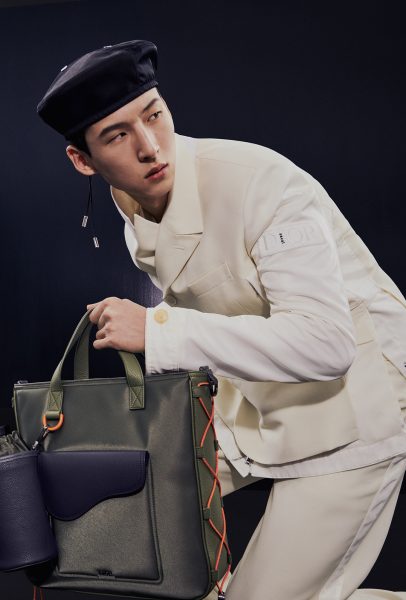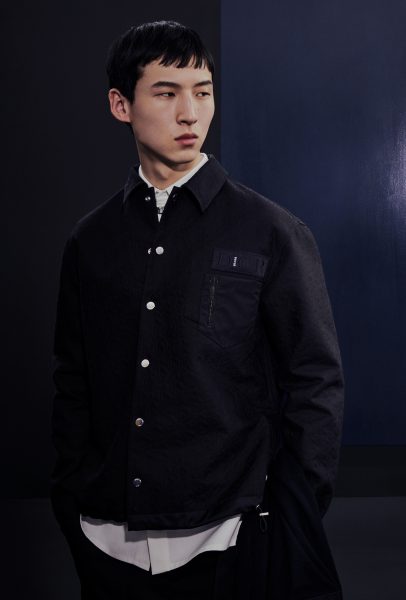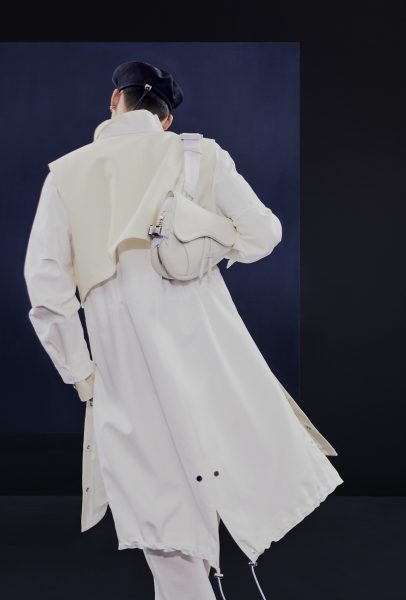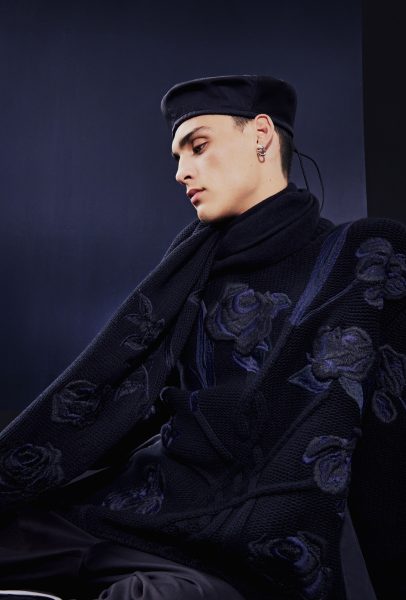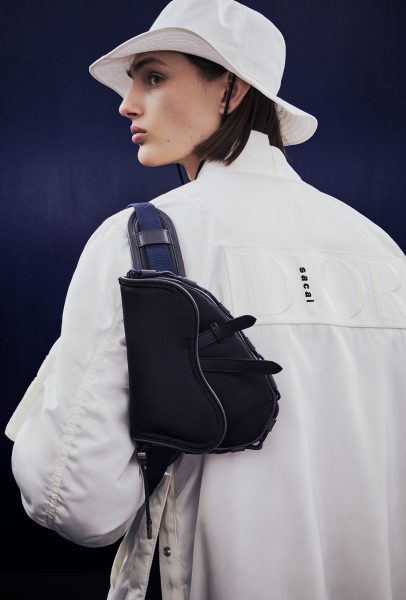 Accessories wise, the iconic Saddle bag is reinterpreted with utilitarian vernacular with detailing on the pockets and drawstrings, and functional nylon in vibrant shades of olive and orange, echoing classic Sacai bomber jacket. The Dior Snow and Dior Explorer boots are also given a facelift with an interplay of layers at the soles. The new necklace composed of a combination of brass and pearls, on the other hand, is definitely a standout that has the potential to be the next IT jewellery.
The collection will launch in November 2021.