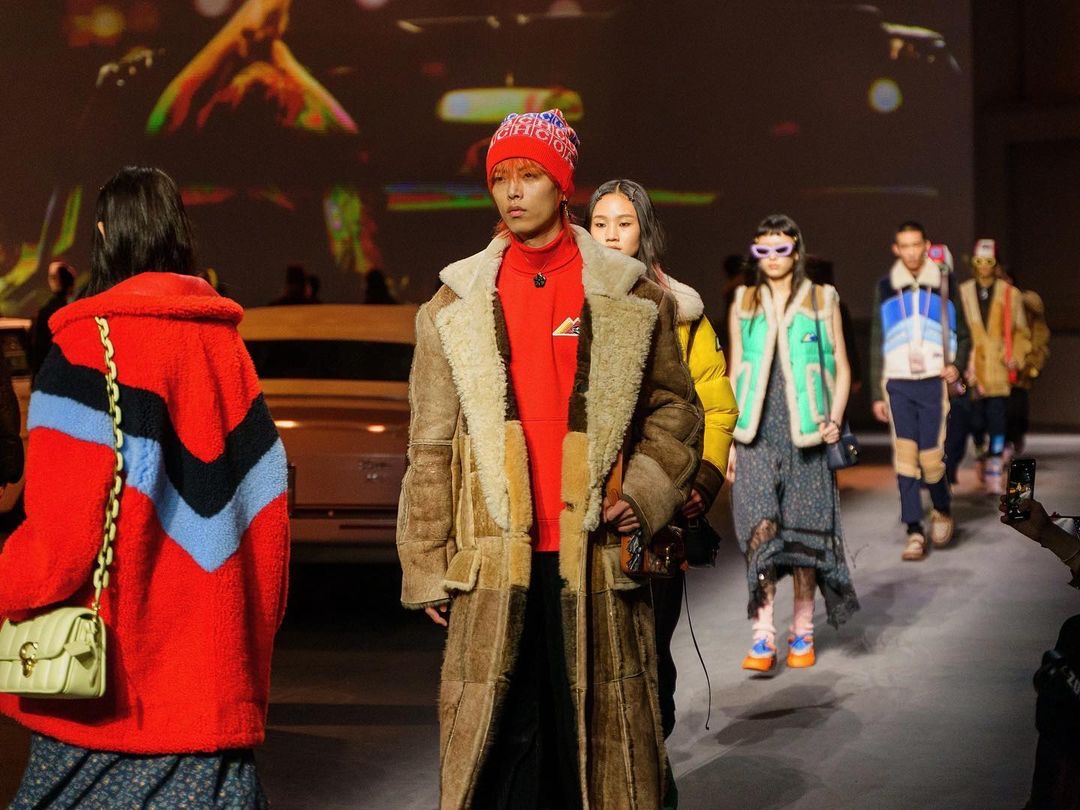 For those who are not already familiar with the presentation of Coach TV, it's the American brand's interpretation of nostalgic informercials. The Coach Winter collection returns Coach TV with even more informercials reminiscent of vintage toy informercials, TV shopping channels and MTV (the time where it played only music videos, instead of reality television).
Naturally, the star-studded line-up of the Coach family made appearances throughout Coach TV for the Coach Winter collection — Comedian Rickey Thompson is the main host of the segments, model Ju Xiao Wen hosts the streetstyle reportage, professional basketball player Jeremy Lin shows off his hooping skills in heavy snow, singer Jennifer Lopez puts her spin on The Go-Go's 1981 classic "We Got the Beat" while actor Michael B. Jordan and rapper Megan Thee Stallion made special appearances as well.
However for the Coach Winter collection, Coach TV is the "commercial break" for an actual physical show in Shanghai, China. Held at the historic Shanghai Exhibition Center, show guests are invited to a set replica of an American drive-in cinema where local "front-row" guests are seated inside vintage cars.
All the American vintage references are a cue of creative director, Stuart Vevers' vision of heritage reimagined through the lens of now. The Coach Winter collection represents just that where retro nylon skiwear are updated with vintage-inspired sporty graphics. It is also a continuation from the Fall's story of creative comforts to evoke the sentimentality of re-emergence and a desire for adventure — the collection's colour palette consisted of softened blacks inspired by loveworn vintage finds and punctuated with bright, playful colours of sportswear.
Vevers shares, "Our winter collection is inspired by a sense of adventure and our hopes for tomorrow. Building on and re-representing ideas from Fall, it debuts a more honest approach to seasonality whilst expressing my vision for winter, an ode to the attitude of a new generation in Shanghai. The experience I envisioned for our return to the runway combines all that we loved about live shows in the past with all that we've learned in the past year. It brings together our Coach Family around the world and reflects our commitment to imagining differently and constantly evolving."
The Coach Winter collection is breaming with pieces that many would be excited to be wearing out in the near (hopefully nearer) future.
This story first appeared on Men's Folio.