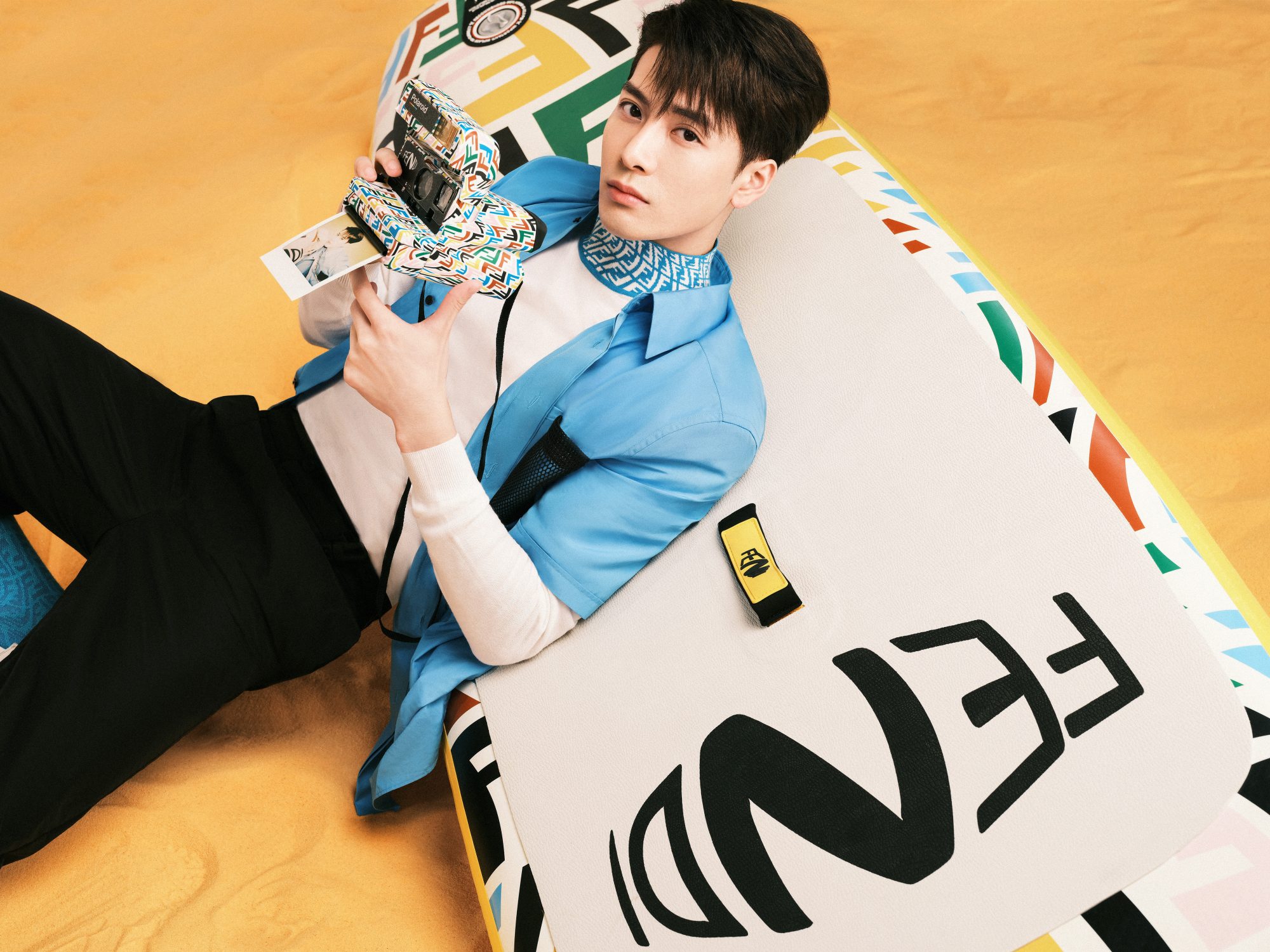 Colourful and outdoorsy, Jackson Wang's latest campaign showcasing the Fendi Summer 2021 capsule collection is fuelled with good vibe that gives us a wonderful mind wander. The Kpop superstar is seen joining Chinese singer Jike Junyi to lend their stellar charm, who has walked for Fendi Couture Spring/Summer 2021 show in Shanghai.
Through the lens of Oliverjune, Jackson Wang donning pieces in FF Vertigo graphics designed by Sarah Coleman — a new interpretation of FF logo pattern injected with '70s psychedelia — virtually takes us to a caramel "beachside" where he has fun with SUP board, special edition of Vintage Polaroid OneStep Close-Up 600 instant camera and skateboard.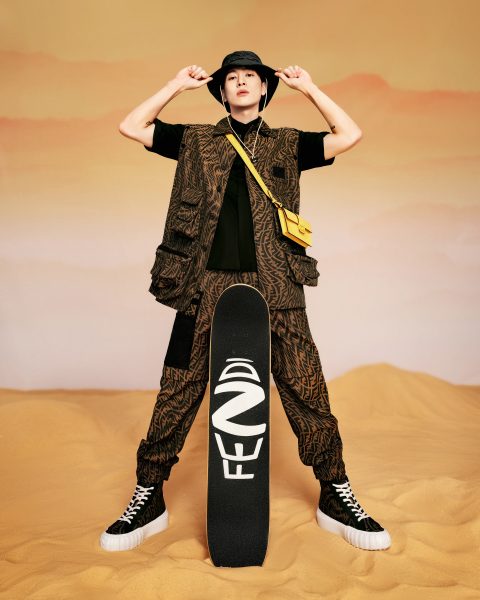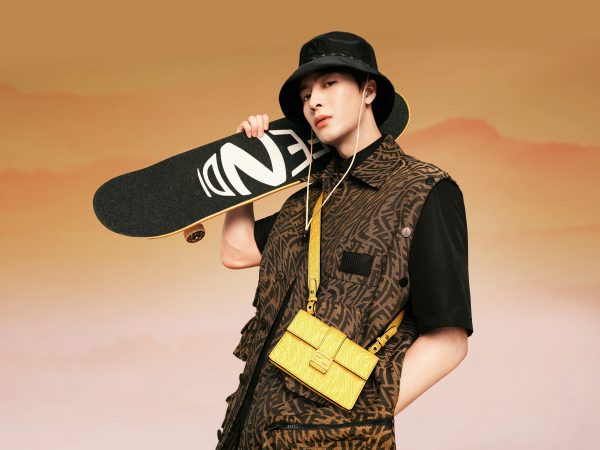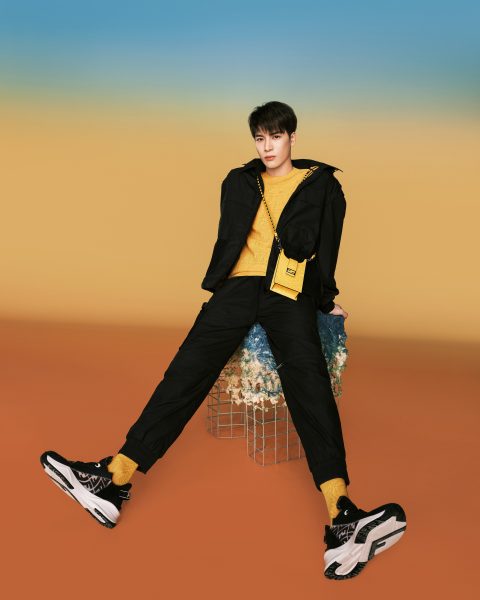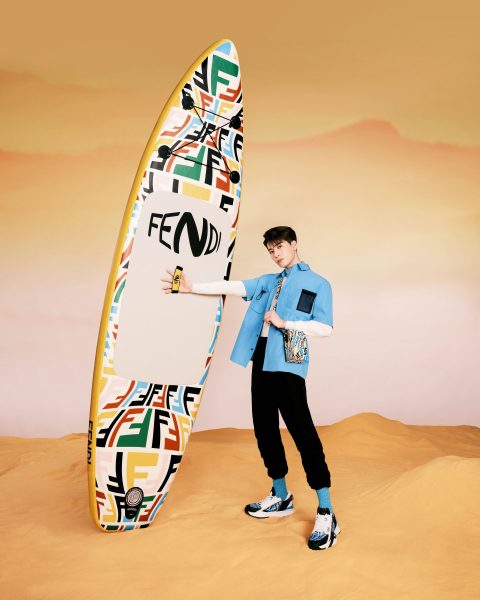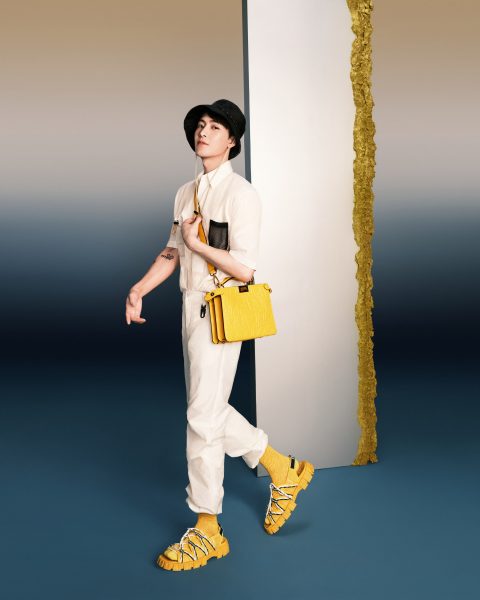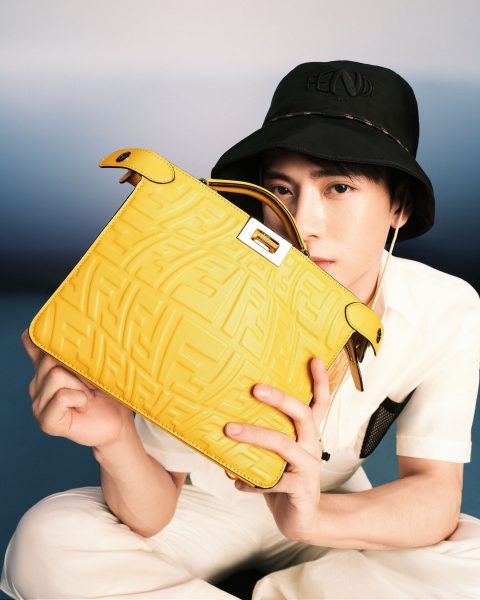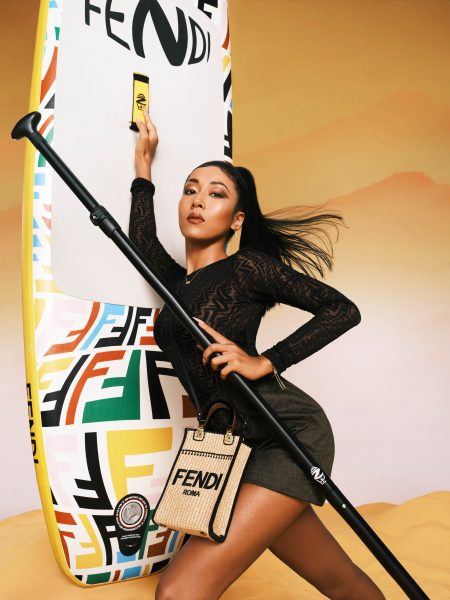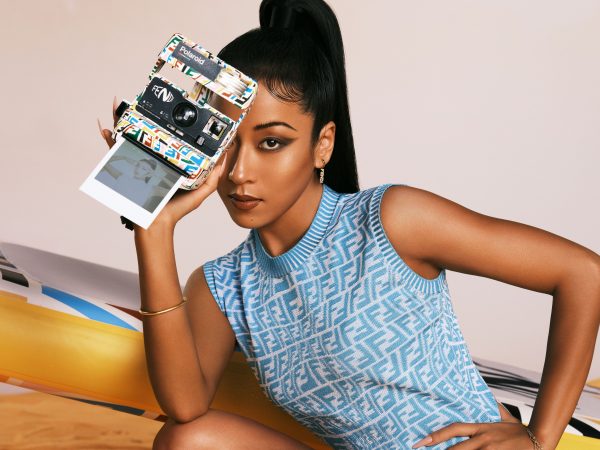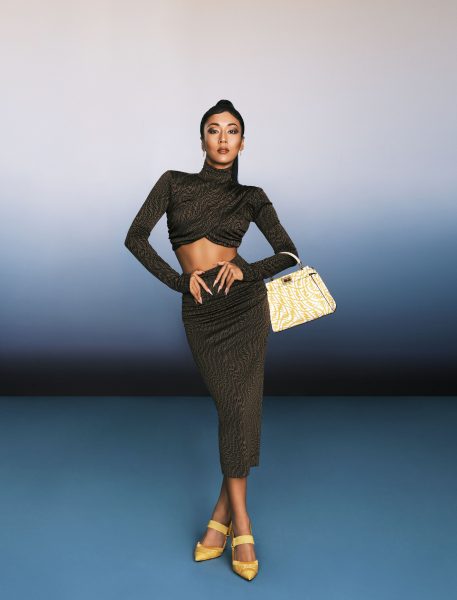 Perfect for current times with a priority for comfortable fashion, the capsule collection is an expression of ultimate style and functionality, highlighted in sky blue and sunshine yellow. Looking ready for a summer holiday, Jackson Wang wears fisherman's vest with baggy pants in tobacco and brown FF Vertigo print whereas Jike Junyi exudes seduction in organzine piece and FF Vertigo printed knitted dress.
Their ensembles are given a boost of street influence and outdoor spirit with Fendi Flow runners, trekking sneakers, and leather and tech mesh sandals while new bag designs like yellow FF Vertigo phone bag, reinterpreted baguette bag, Peekaboo ISeeU and Sunshine Shopper give the style game an elevation.
Check out the collection here.