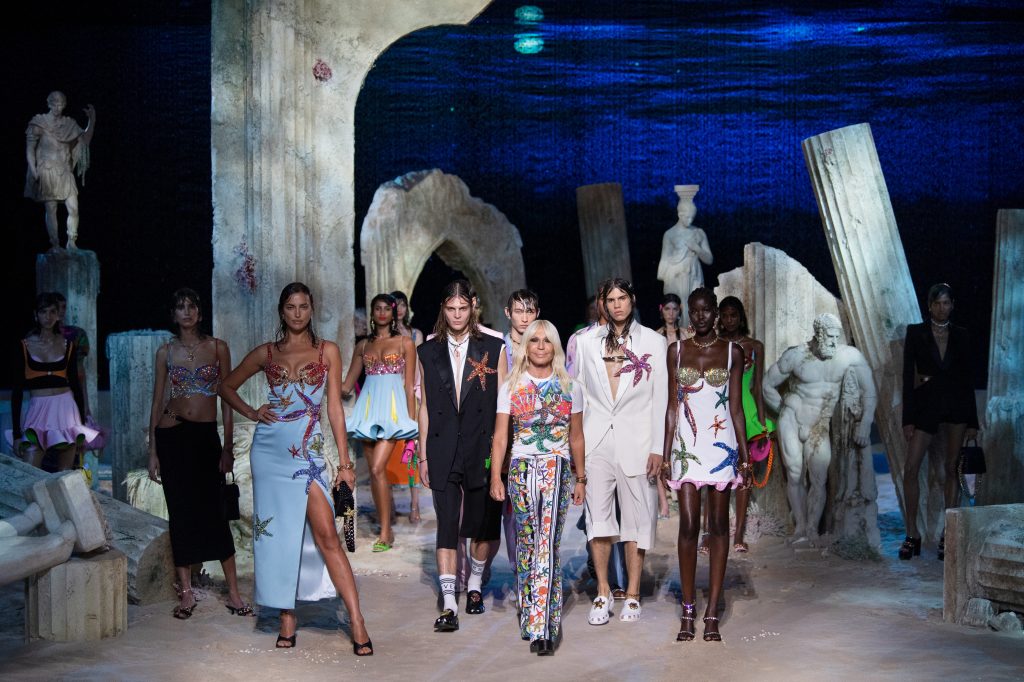 "Is dreaming escapism? Is it ignoring the truth of our current reality? Perhaps the dream is fictional, but the process of dreaming is both human and undeniably real. Versacepolis is where mythology meets the reality of the unknown. The water can be rough, but it can also cleanse, soothe and refresh," the press notes stated.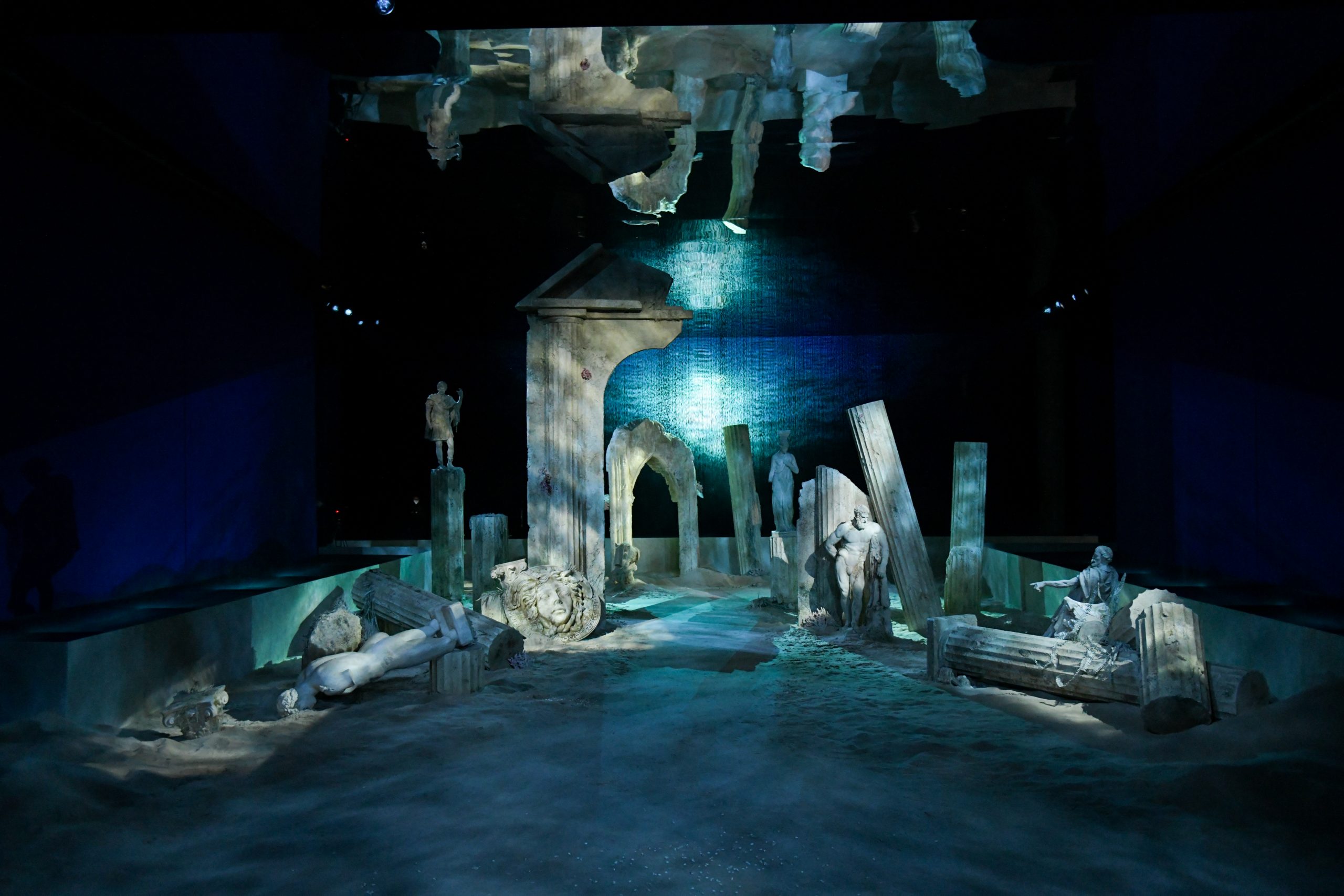 We know more about the surface of the moon than our deep seafloor. Yearning for escapism and the unexplored, Versace went undersea to the fictional sunken city of Versacepolis to unveil the Spring/Summer 2021 Collection. The theme was timely and appropriate as the lockdown across the world resulted in significant changing in the environment. The air was cleaner, and the sky was looking bluer than ever before. This enhanced sustainability aspiration inspired the collection to include organic cotton and recycled polyester and polyamide, while the Versace's iconic Trésor de la Mer print depicting sea creatures returned in popping shades.
"I wanted to created something disruptive, something that could be in tune with what has changed inside all of us. To me that meant dreaming of a new world. A world made of popping colours and fantastic creatures and a world in which we can all coexist peacefully. This collection has an upbeat soul and is optimistic, dreamy, positive… These are clothes that bring you joy," shared Donatella Versace in notes.
The seaside show setting resonates with the range of boardroom-to-beach styles. The very on-brand use of solid colours as well as unabashed prints channels the young, summertime vacation vibe. For the women, while some pieces – like the bejewelled clam-shell bra – are designed to shake things up, Versace showed a clear intention to have fun with the collection featuring wavy hemline and frothy ruffles on dresses and gowns that move like the tides as well as scattering rows of printed shells. As for menswear, the looks are equally at ease (the collars are undone; the shirts are open and there's a confident relaxedness, for example) – yet there are also the strong and the occasionally outré, from vibrant boardshorts to logo socks to silky shirts.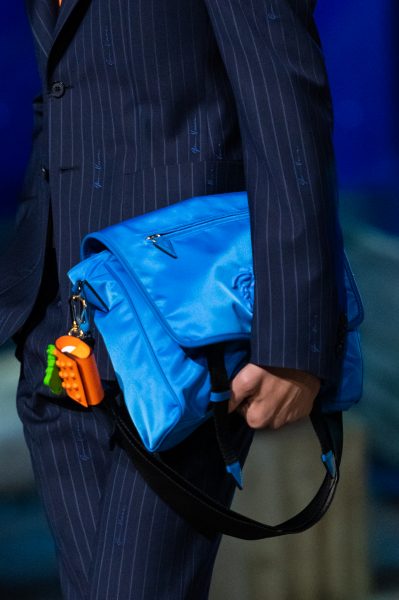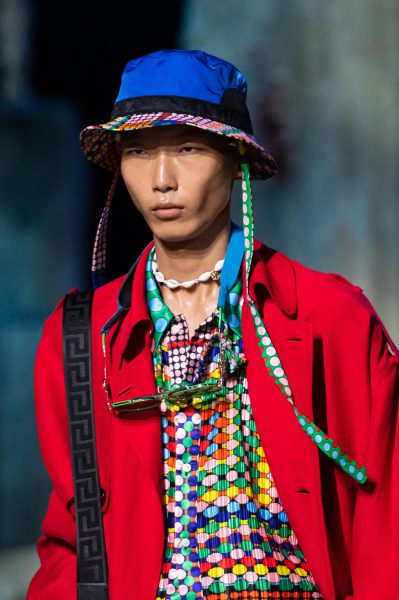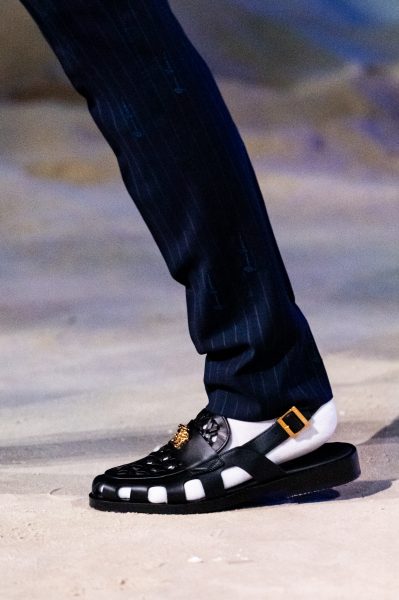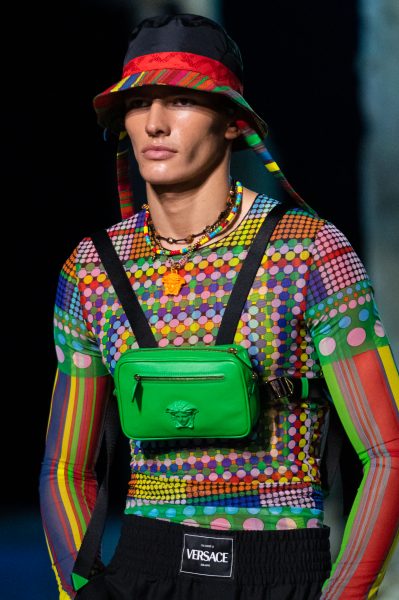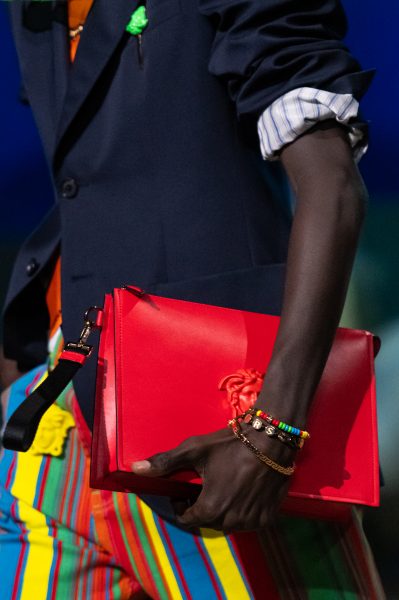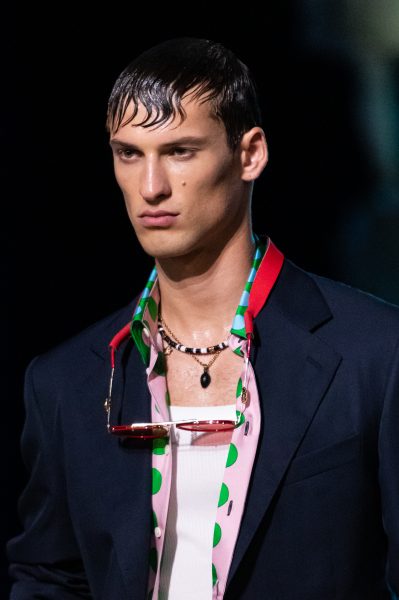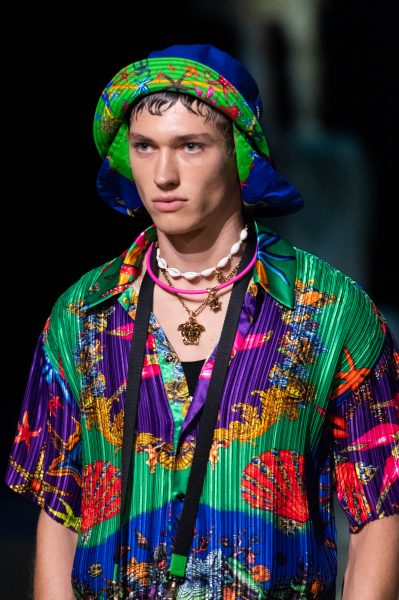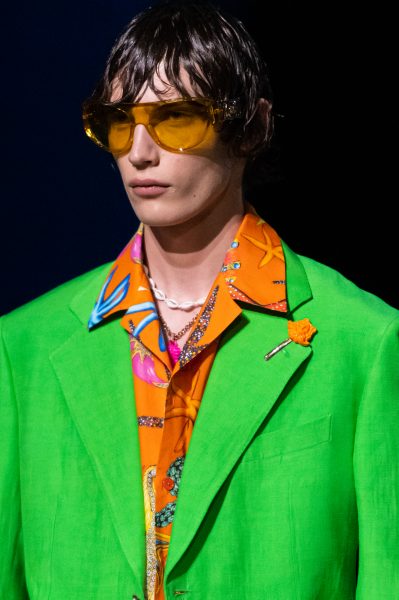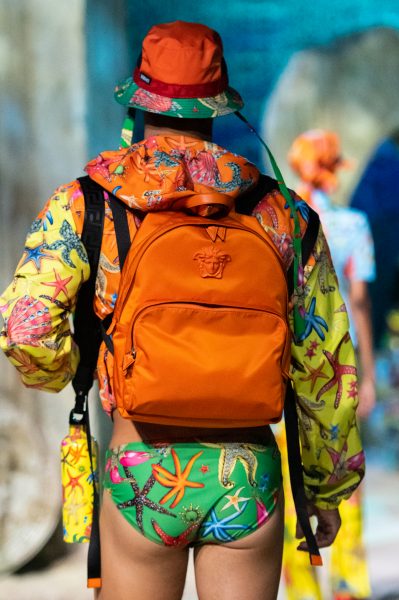 This season, Versace introduces the new La Medusa handbag, with a Medusa-head plaque – the same plaque that's on the doors of Via Gesù – Versace's original headquarters. Crafted out of supple leather to create that soft and unstructured silhouette, La Medusa is a functional modern-day handbag style that comes in a range of colourful variants lined in lilac. In this day and age when gender fluid fashion is at the forefront, we absolutely see this as an accessories for all.
In case you missed the show…
This story first appeared in the March 2021 issue of Men's Folio Malaysia.