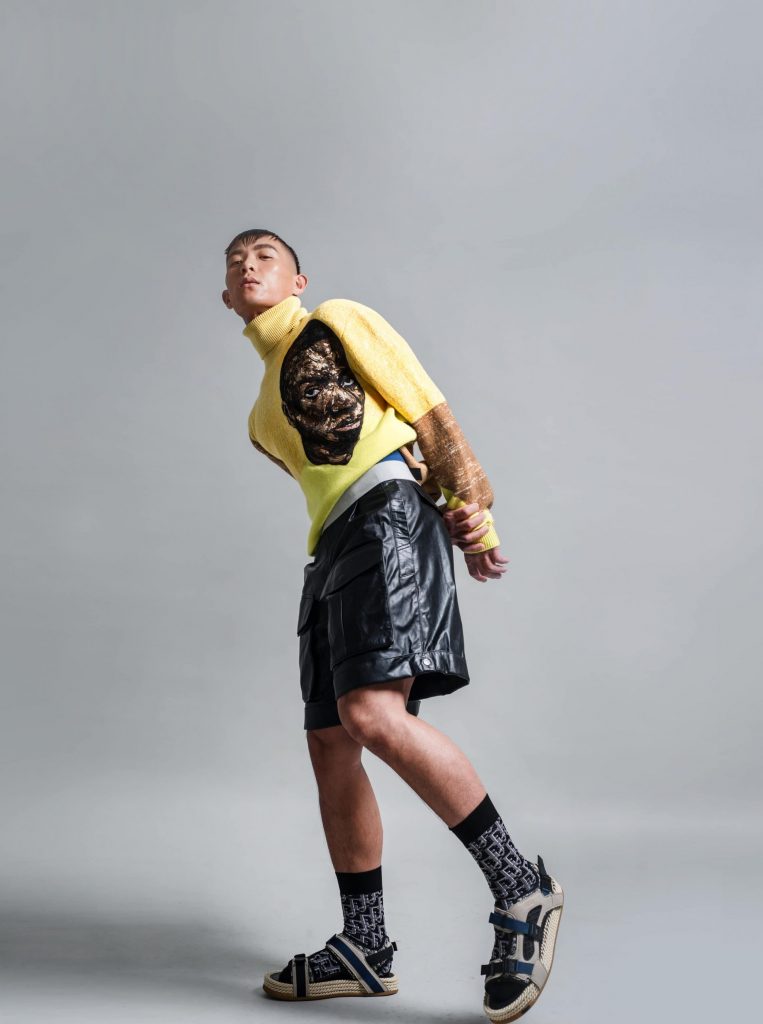 Han Pin is early to meet me at at the photo studio. Which comes as no surprise for a purposeful and pragmatic person like him. He arrives with his wife Jane Chuck – who has agreed to be our guest stylist for this cover shoot. "Call me greedy, but I'm interested in a lot of things – constructions, petrol station, auto detailing, fitness," he says, laughing. "I'm a very number-oriented person and that's probably because of my full-time corporate job. At the same time, I'm super active, I love music and I love working out. They are what keep me feeling alive, I mean, we all got to find a balance in life."
But greedy is not something you would associate with Han Pin. He is known as a consummate professional and he likes people to know that being productive and possessing good time management skill are important to him. "I'm the eldest in the family, and I will do anything to give them a good life. I guess making them proud is what drives me to work hard. I look up to my parents a lot, they truly know how to build a strong family – and my life goal is probably to retire at the age of 45," he says.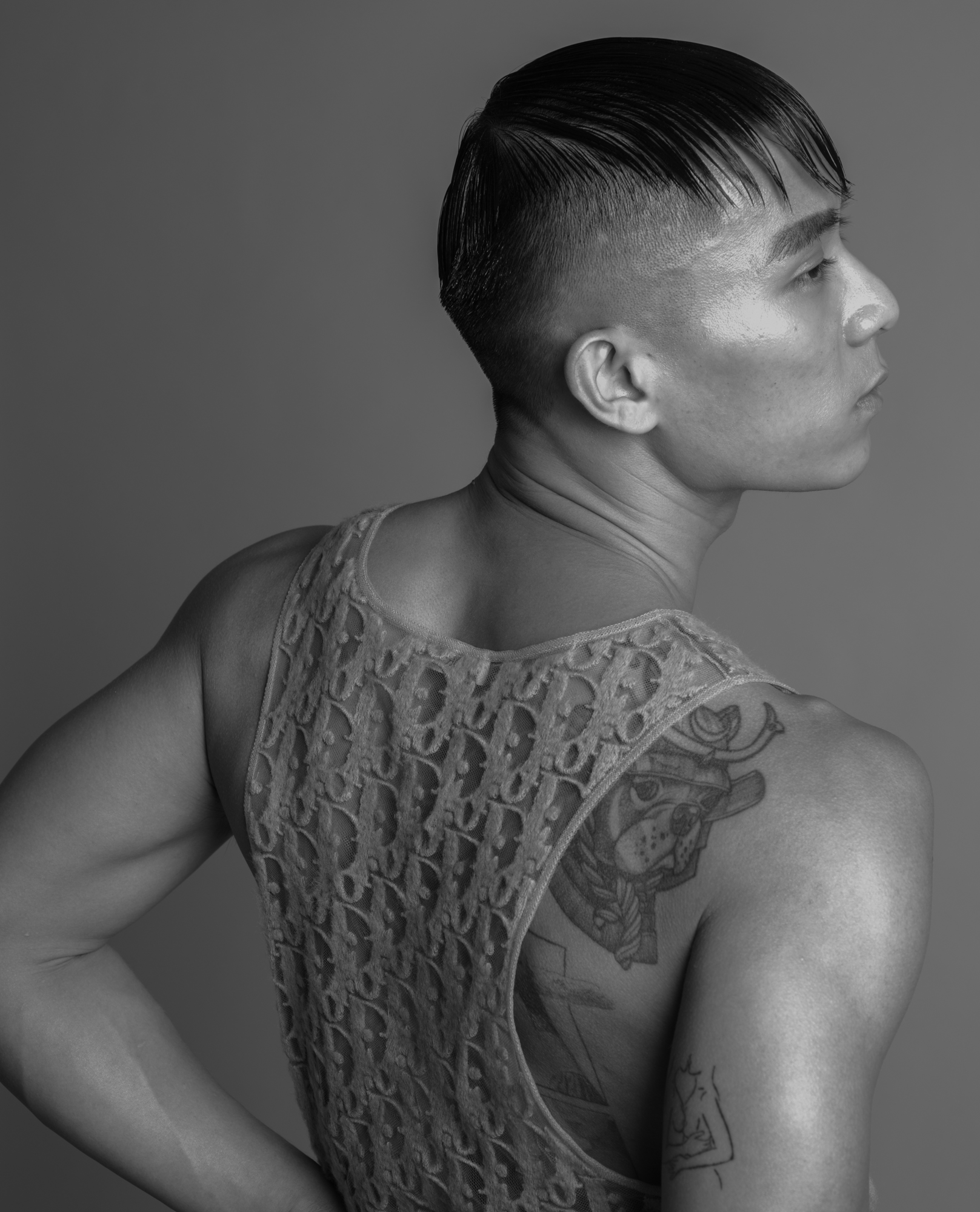 Every day's different for Han Pin, so he tends to plan his day ahead. Although he doesn't not have fixed working hours, he makes sure that he primes himself for maximum efficiency each day. "On a usual day with nothing special on the calendar, I start my day at the office looking at the accounts and review business plans. Events and workout are often in the evening after I'm done with work. My spin classes are either early in the morning or after working hours on the weekends," he says.
The rise of social media has had a huge impact on our lifestyles, not to mention the careers of those savvy enough to use it. "I never thought that I'd become an influencer. It was never intentional. I just love taking photos and documenting my life on Instagram – which seem to have attracted public interest," says Han Pin as he starts fidgeting in his chair. "Don't get me wrong, I'm happy to share, but as I grow older, I'm becoming more selective of what I post on social media. For example, nowadays when I travel, I don't take as much photos as I used to because I am starting to enjoy living in the present and appreciating the whole experience."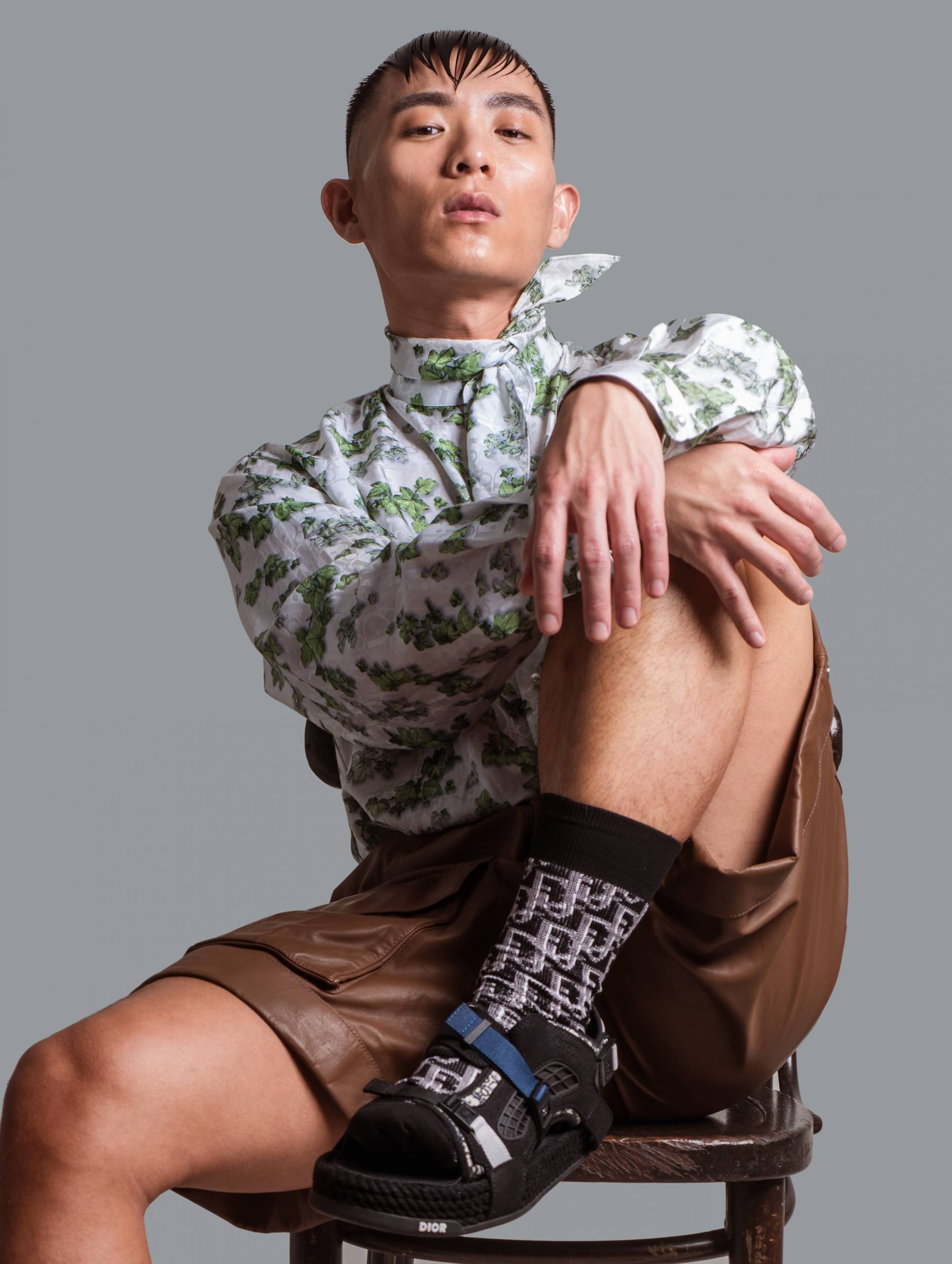 Han Pin and his contemporaries such as Jane use it not only to keep track of each other but also influence positivity. "I believe you can only influence people with similar mindsets or perspectives," he says. "To me it's a tool, a power tool that you share with people around you because you want them to get the best out of something; it's a kind gesture. You don't just suddenly have the ability to influence, people need to believe in you in order for you to have that impact." And how does Han Pin do that? He does it by being honest. "Share the right things, be genuine, be real. There's really no point making people think of you as someone you're not."
"My attitude towards it [the ability of influence] has definitely changed since everything that happened last year. It's hard to stay positive. I've been trying to send out more good energy and thoughts as well as funny content to remind people that no matter what happens, they are the one who can effectively control their mind and thoughts. Happiness is a choice, so mental wellness is super important," he continues.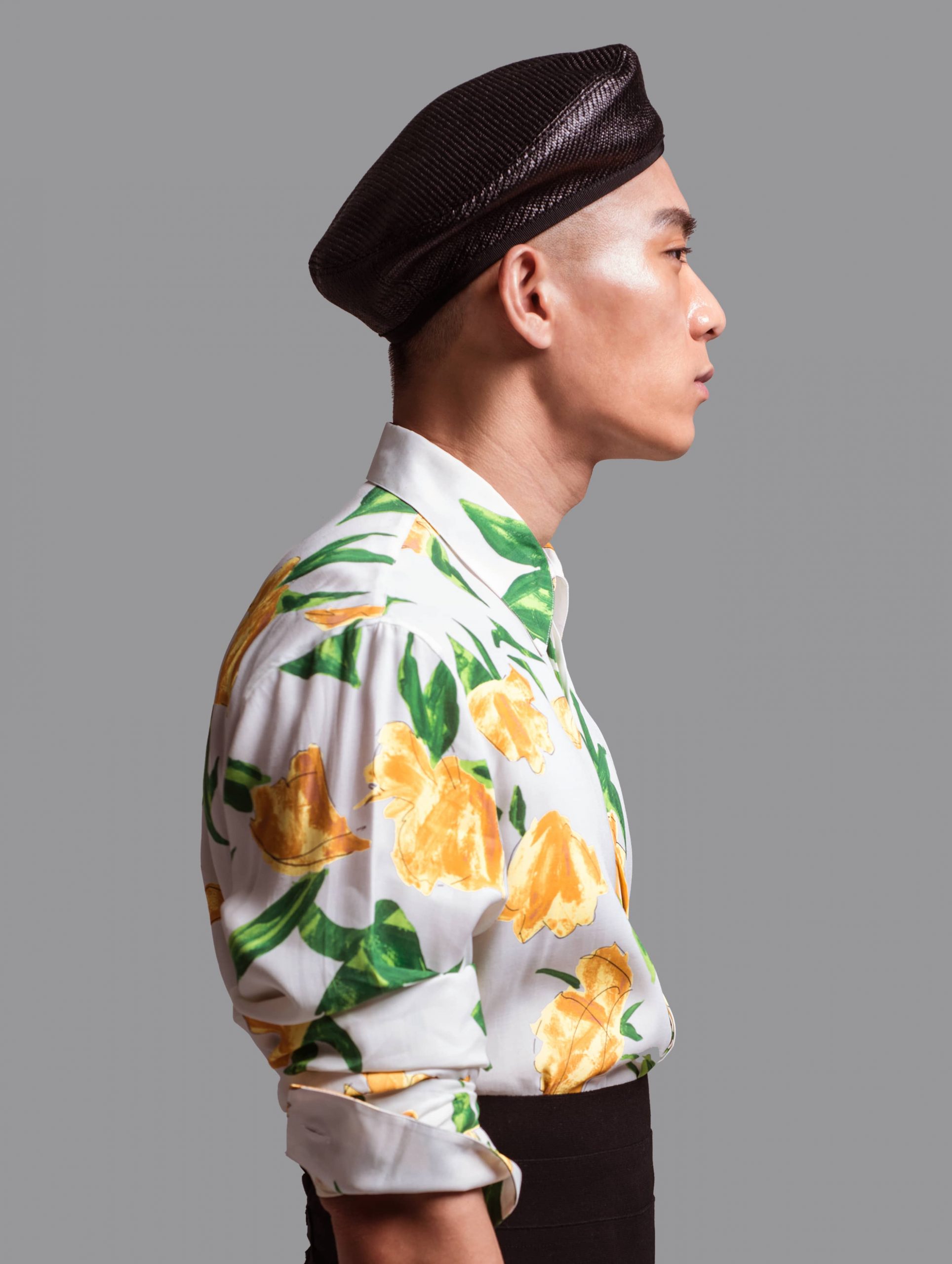 When asked what is it like having a relationship in the public eye, Han Pin replies: "Communication is key in all relationships. We will never fully understand a person, sometimes we don't even fully understand ourselves. It's best to stay communicated, share each other's feelings, avoid assumptions. Even though we [Jane and I] are being watched, I don't think we act differently from when we are at home."
It seems ingrained in him to push forward in every area of life. Take fashion, a field he isn't particularly familiar with. Despite confessing that his wife does all the shopping for him, it hasn't stopped him from scoring projects with big brands such as Gucci, Versace, Louis Vuitton, Burberry, and most recently, Dior. His ultimate style preference: "Feeling comfortable is key to me when it comes to clothes. My top outfit choice definitely goes to an oversized shirt with shorts. It's casual but stylish at the same time; good for most occasions, good for our weather! Sometimes I wear a vest with a jacket or a sweater on top depending on what I'm doing on that day. I'm not very tall, so I wouldn't be caught dead wearing high boots, or worse, high boots with shorts." he says. "What's more, I think every man needs tidy, well-groomed hair no matter what he wears."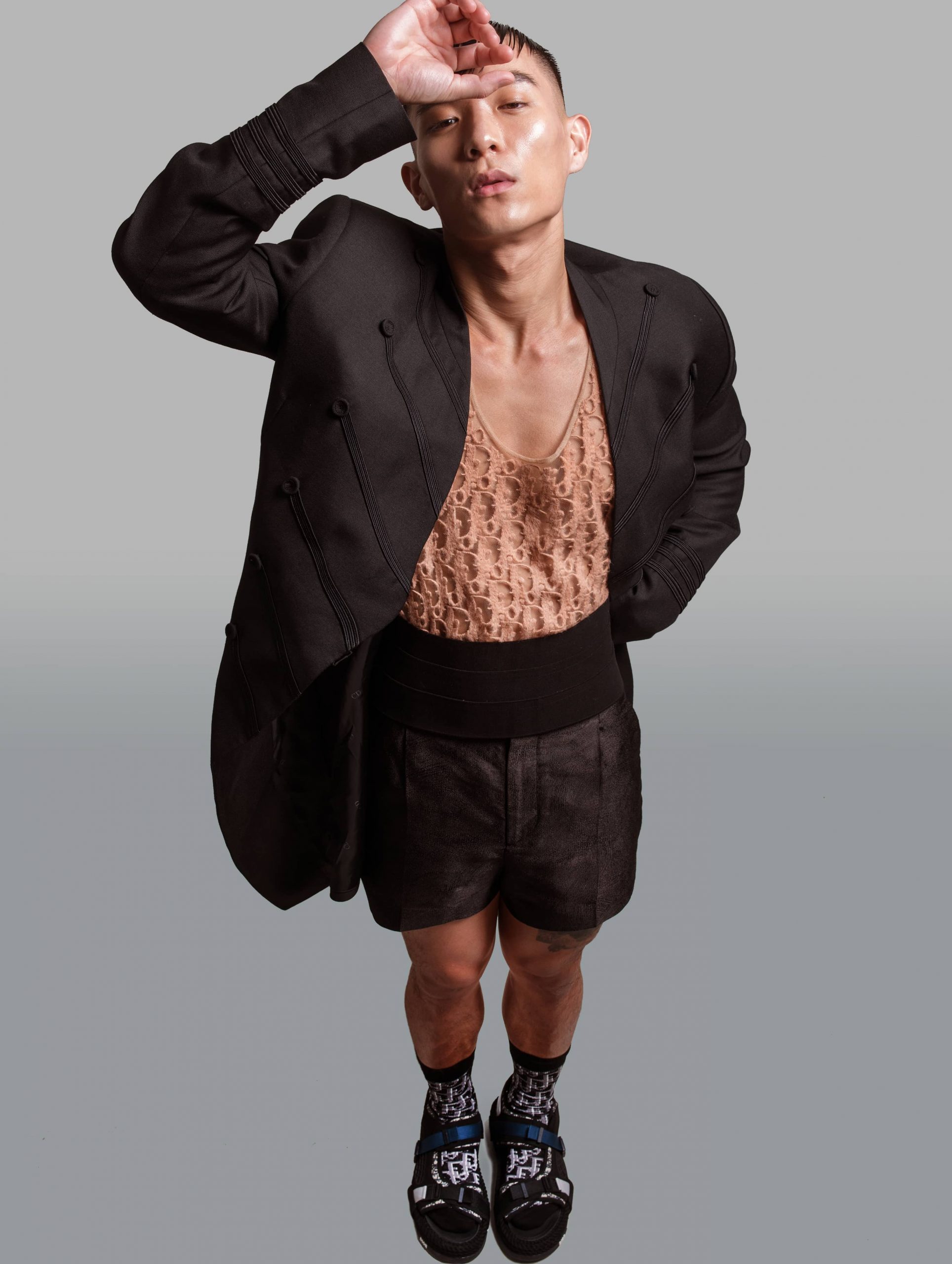 Han Pin got into spinning in 2019 and co-founded PWRHOUSE the year after. He amazed himself by how fast he was able to translate a passion into a business – which just goes to prove that anything is possible so long as there's determination and commitment to an unrelenting pursuit of a goal. "Indoor spinning gives me the endorphins that I needed the most after a long day. It's a perfect kind of exercise for me. The music, the work out, and bam – you've got yourself the perfect combo! I reached the point where I wanted to step out of my comfort zone and I wanted to start leading instead of being led, and hence I took the opportunity to become an instructor," he says. "Other than spinning I used to do some light HIIT workout, but since PWRHOUSE is a new born, I have been spending a lot of time focusing on it. I would definitely want to start weight lifting again soon," he continues.
If there's one thing that Han Pin wouldn't settle for less, it's living life to the fullest. "You only have that one soul living within you, and you get to choose what kind of life you want. I want to live a life without regrets. I want to own it, live for myself, and that's important because everyone deserves a fulfilling life," he concludes.
Credits: 
Photography: Vincent Paul Yong; Words: John Ng; Fashion Direction: Jane Chuck; Hair: Ckay Liow; Grooming: Khir Khalid; Outfits: Dior Men S/S21
Read the full interview feature with Han Pin and see his full photoshoot with us in our latest Men's Folio Malaysia March 2021 issue, now out on newsstands, bookstores and online via magzter.com.