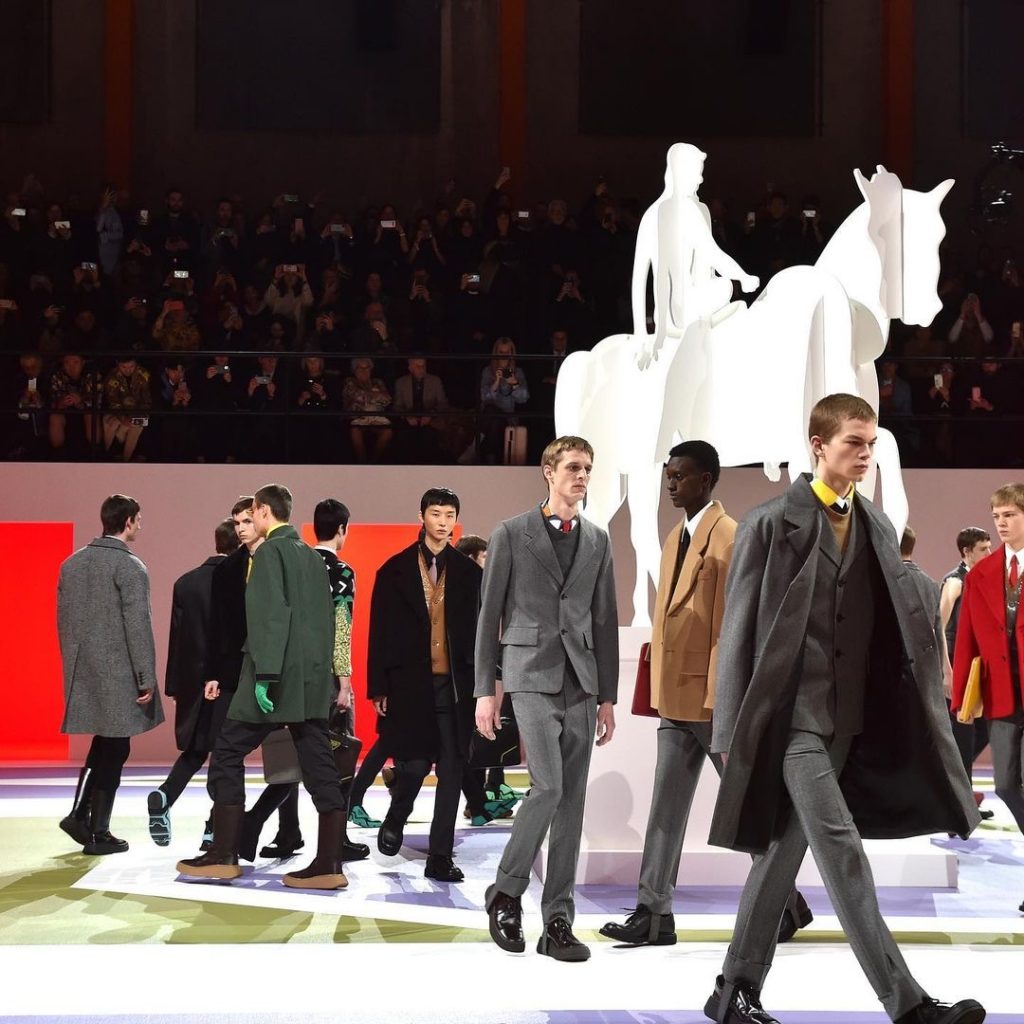 Milan Men's Autumn/Winter 2021 Fashion Week officially kicks off today. As Italy is extending a state of emergency until the end of April because infections currently show no sign of abating, the governing body for Italy's fashion industry, Camera Nazionale della Moda Italian, has decided to go primarily digital again this season, with few live events happening under strict health regulations.
What's entirely new is that this fashion week is officially conjoined with this year's edition of Fashion Film Festival Milano, a kind of Cannes Film Festival for short fashion films that was launched by Costanza Etro (the wife of Kean Etro, creative director of Etro) six years ago.
View this post on Instagram
A total of 39 fashion brands will be taking part in this round of Autumn/Winter 2021 shows. This included the most anticipating show of the season which is the Raf Simons' debut men's collection for Prada. A-Cold-Wall, Tods, Sunnei and MSGM are other digital presentations that should be well worth logging on for. Following the Spring/Summer shows in September last year, the Milan Digital Fashion Week platform will be made available 24/7 and allows brands to freely dictate how their collections will be presented. Meanwhile, those brands that presented their collection live last season, plan to remain so: Fendi, Etro and K-Way ( an old-school French prep outerwear brand) have announced live runway shows, with limited number of in-audience guests in attendance.
And just like the usual fashion week, this season also will see new entrants to the official schedule. There are total of seven new brands that will be making their debut which are Lagos Space Programme, Tokyo James, Bloke, Solid Homme, Vaderetro, Dalpaos and Dima Leu.
Check out the full Milan Men's Autumn/Winter 2021 Fashion Week calendar below: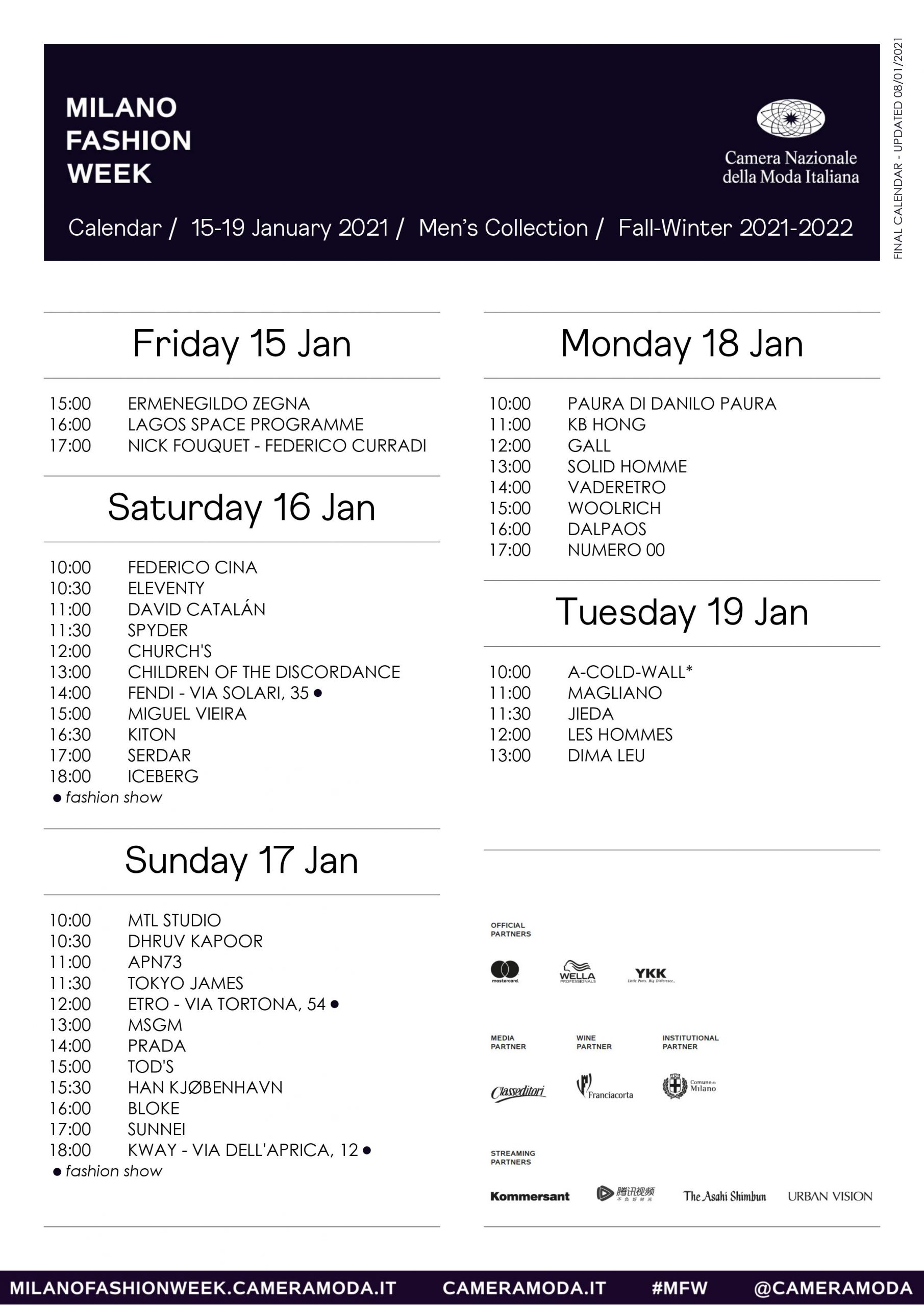 For more information, click here.