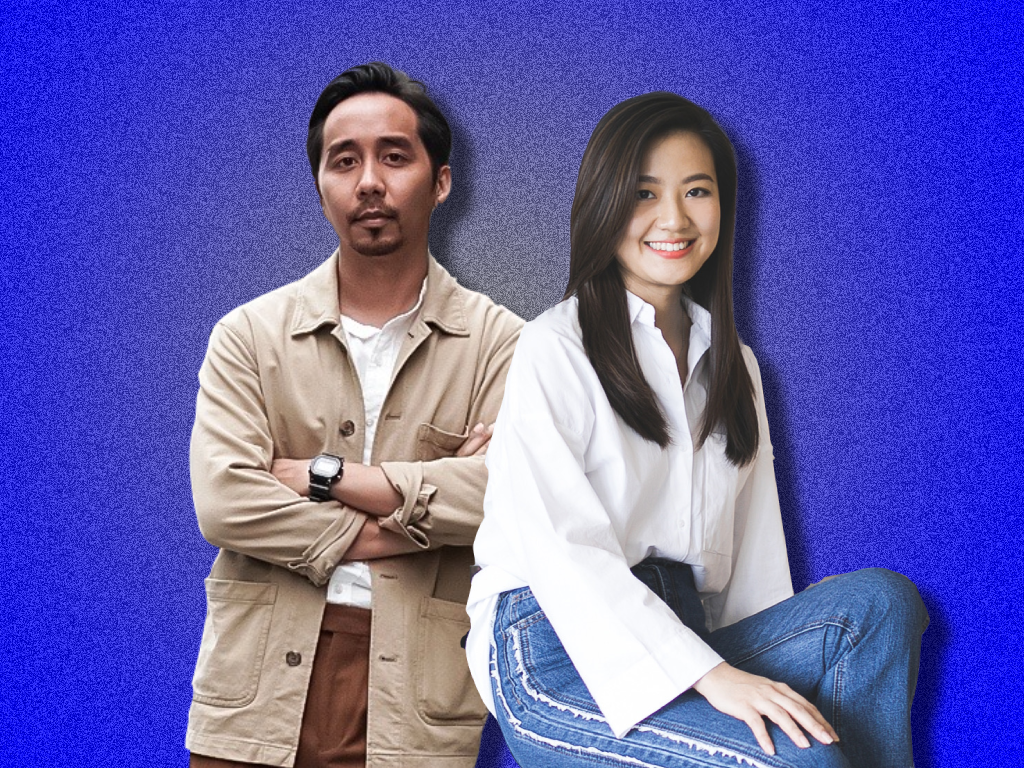 Men's Folio could talk about shoes all day long. When we got the chance to talk to two of Malaysia's homegrown footwear designers – Zaid Arif and Yokie Theam we had to say yes. Founders of the celebrated footwear brands, Zeve Shoes and Yoke & Theam, shared with us their journey in establishing their labels, aspirations as well as a few pro-tips for you on choosing the perfect shoes for every occasion.
Zaid Arif
Founder of Zeve Shoes (zeveshoes)
What inspired you to start a footwear line?
Around five years back, I was looking for good, affordable, quality shoes that fit my preference – not too conventional; fancy but not too exaggerated; modern yet classic looking – with a limited budget. I went to malls like Suria KLCC, Pavilion and Mid Valley, and everything that I adored was over my budget. I also found the ones that were within my range but unfortunately the designs were too basic. So, in order to bridge that gap, my team and I started Zeve Shoes in 2015. Our vision is to put forth a highquality footwear line that doesn't only look sophisticated in design but also comfortable – and most importantly, doesn't break the bank. We started quite small but with dedication and passion that our team holds, we now have clients that come from over 40 countries.
For a brand that values design and craft, was it difficult to find the right partners to make it scalable whilst preserving quality?
We had a tough situation back then in finding compassionate and negotiable production partners because our order quantities were below their expectation. Nothing comes easy and we are really grateful to manage to find our ways. Now, we've been receiving emails from factories all over the world that want to work with us, and it's a privilege for us as well to have the chance to work with different partners from time to time.
How would you describe your design?
Modern, manly and classy.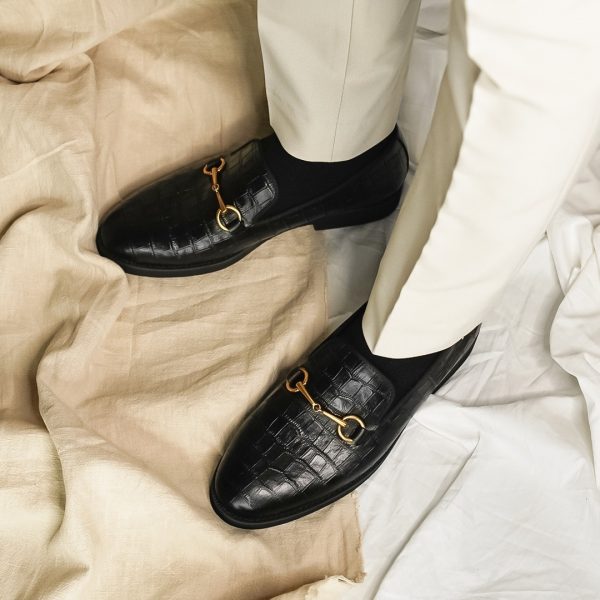 How do you want people to feel when they wear a pair of Zeve Shoes?
I want them to feel the best version of themselves or should I say, "like a boss". I also want them to know that nothing could go wrong when they put on our shoes.
In your opinion, why do you think footwear plays an important role in a wardrobe?
Shoes can either complement or ruin the entire outfit. They are as important as other pieces that you put on your body, and should never be the last thought you have for an outfit. You can be wearing the most expensive and stylish clothes but if your shoes don't match you would either look inappropriately dull or overdressed.
What kind of footwear do you think works best for all outfits?
It's a bit complicated to determine the perfect shoes that match every outfit, but personally, my go-to shoes are my loafers. They work best with any outfit that I throw on.
What type of footwear do you think everyone should own?
A pair of good looking and comfortable loafers – either brown or black. Other than that, I'd also say tassel or penny loafers. Every man should invest in them because they do wonders in amping up your styling game.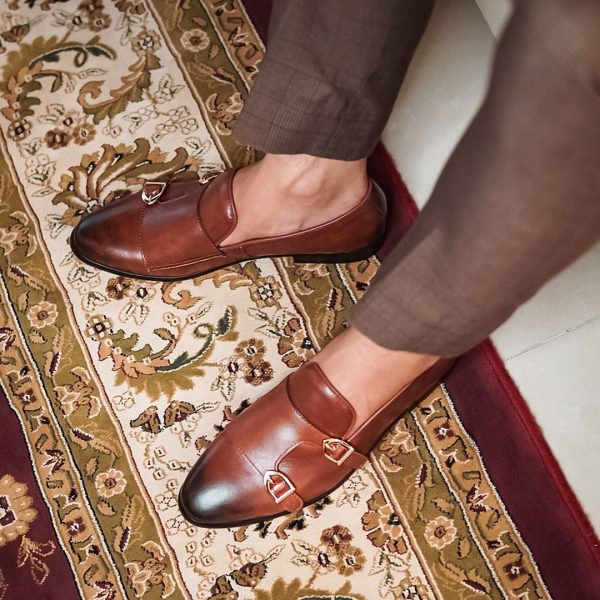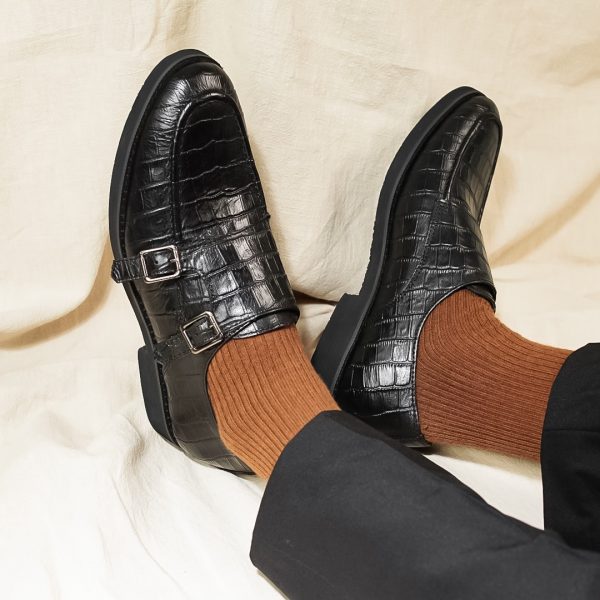 Do you agree when people say that shoes reflect a person's personality?
Absolutely yes. Take for instance the Godfather movie series, the main character will not be The Godfather if he does not dress like one, and it goes down into the littlest to major details like the shoes, accessories, dress, makeup, and so on.
What's next for Zeve Shoes?
We are working on our very own small leather goods collection. Stay in the loop via our website and social media platform.
Yokie Theam
Co-founder of Yoke & Theam (yokeandtheam)
For a starter, can you please tell us about Yoke & Theam?
Yoke & Theam is a Malaysian-born footwear label, with a family legacy in shoe making business for over 30 years. In 2015, backed with skills and experience, my sister Yoke Sin and I started Yoke & Theam which to date has boasted several iconic designs namely Jules, Rowan, Gray, Ace and Picabo. Yoke is our middle name and Theam is our family name which represents our family heritage.
What is your brand about?
Yoke & Theam has always been built to empower women. The brand's unisex collection was launched with the initiative to create awareness on women's rights and gender equality. We insist on one design for all because we aspire to inspire everyone to look beyond gendered labels with our tagline "Not for gender, is for everyone".
What makes Yoke & Theam unique from other independent footwear brands out there?
Yoke & Theam's shoes are designed and handmade in our own factory in Malaysia. We custom made our own rubber sole and created our own mould to fit both – the men and women's feet shape. Therefore, we called our shoes "unisex". We want to make sure that not only the designs are suitable for all but the fitting as well. The upper and lining are made of vegan leather and the material is 50% lighter than genuine leather and five times more durable. Furthermore, vegan leather is also 30% less impactful on the environment compared to animal leather. All materials are carefully selected to achieve three important goals: super lightweight, sustainable and durable.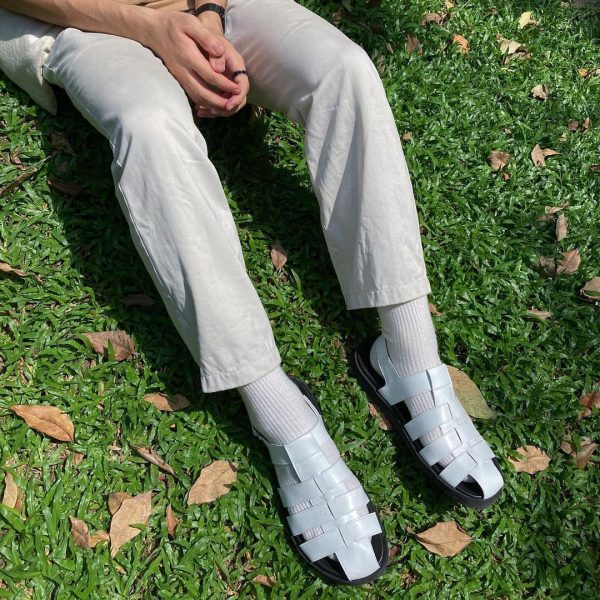 Where do you usually seek inspiration?
I have always been a big fan of the 80s and 90s shoe designs, especially those that my father designed and created for me to wear when I was a child. They were so practical, breathable, timeless and bold yet reserved in appearance. At Yoke & Theam, I try to play around these design concepts and make them more sensible to the current age.
One of the brands that I admire is Cult Gaia which has grown tremendously from an accessory brand into a full-fledged lifestyle brand – ranging from ready-to-wear to shoes in just a few years.
Tell us about your favourite pieces so far – and what make them so special to you?
I have fond memories for our first two designs, the Ace and Picabo. They are my favourite pieces because they are the iconic designs that stay with us all the way.
How do you want people to feel when they wear your designs?
I want them to feel empowered, confident, comfortable and carefree. I want them to feel the best version of themselves because after all that's what makes a good apparel.
How do you think shoes can elevate a person's look?
I think looks come from self-confidence, and good shoes bring out that confidence in ourselves.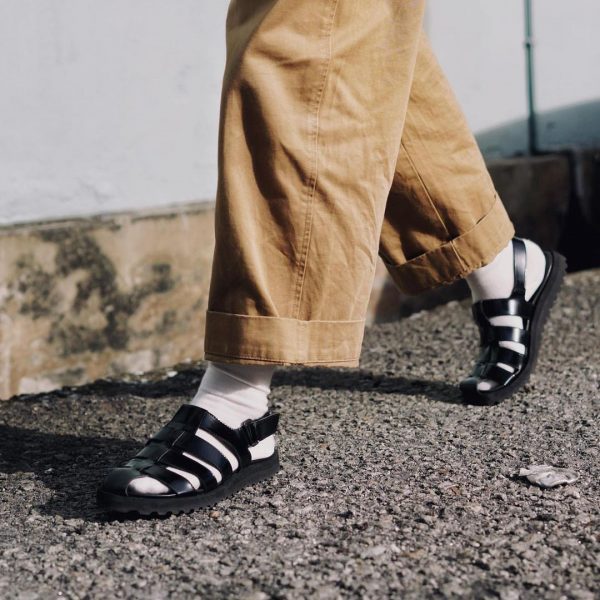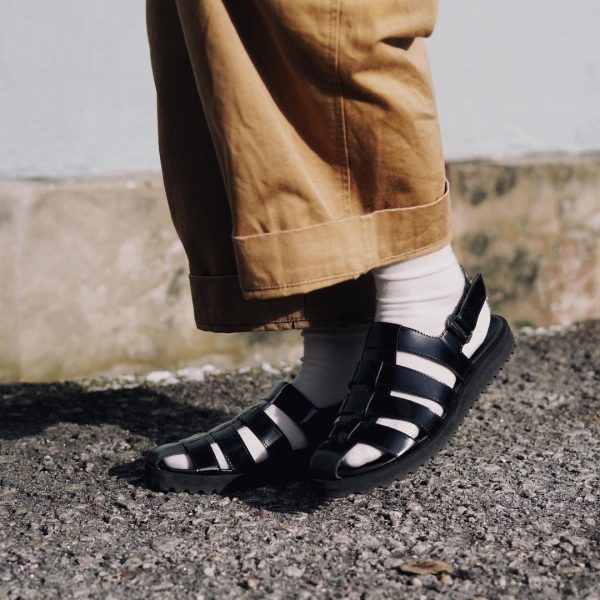 What do shoes say about the wearer?
Nowadays, we often wear different hats. Some may say shoes translate our personality but to me they speak more of the roles we play in our life.
What are the upcoming footwear trends?
With the on-going pandemic that we are facing right now, I think the biggest footwear trend would be comfortable shoes that allow us to work at home as well as go out.
What is the one footwear that you think everyone should have?
If you live in a hot climate like Malaysia, you definitely want to own a few pairs of our signature sandals or anything alike.
Anything that you can share with us about your upcoming collection?
We are now working on our 2021 collection, and I am really excited to share them with the public. We are also getting in touch with an international brand for a collaboration. That's all I can say for now but we will keep everyone posted for any latest news about Yoke & Theam via our social media and website.
This story first appeared in the December/January 2021 issue of Men's Folio Malaysia.