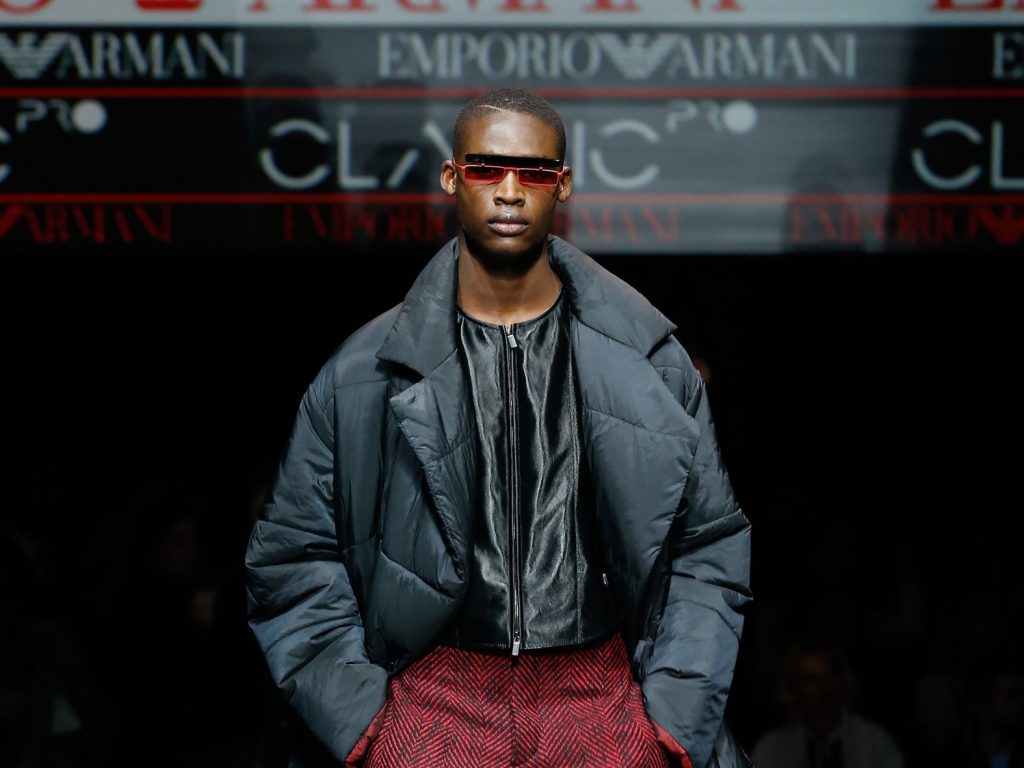 Transcending beyond the bounds of his established menswear code, Emporio Armani subverts his usual straight-laced mien for its Autumn/Winter 2020 collection.
Named "The Man in The Magnifying Glass", Giorgio Armani reinterprets his known signature classic to whip out new creations for the young generation. The Autumn/Winter 2020 collection sees him toying with patterns and proportions by concocting his rendition of modernity that mixes sartorial classic with sportswear luxury.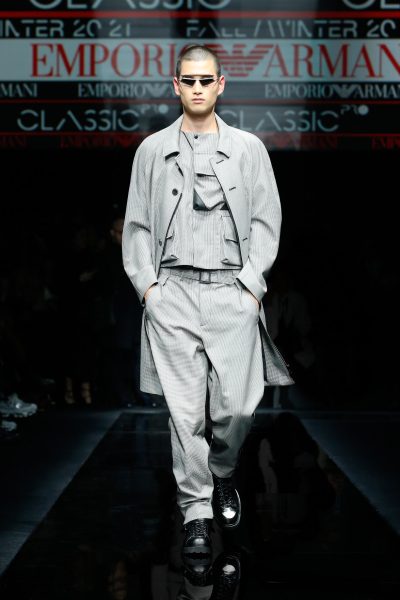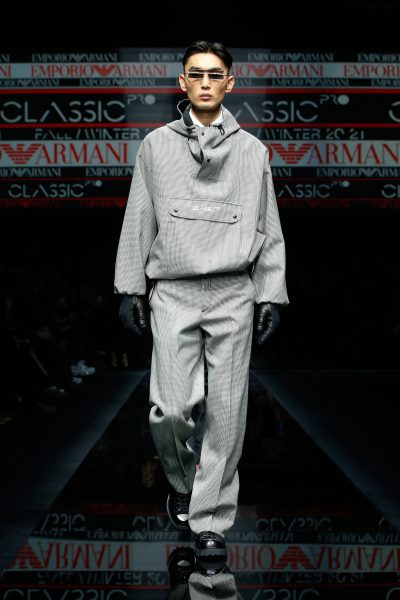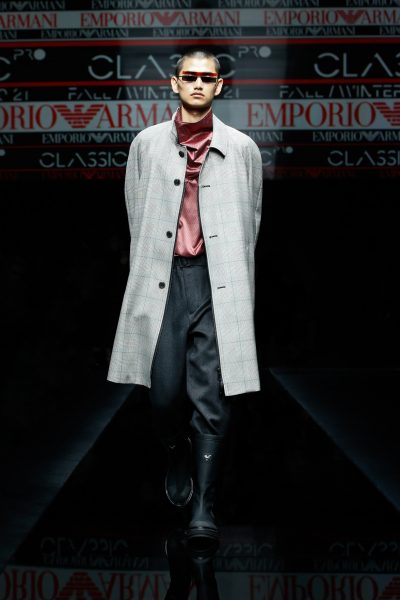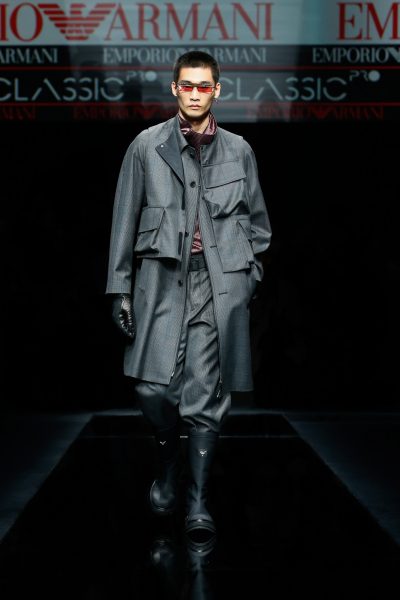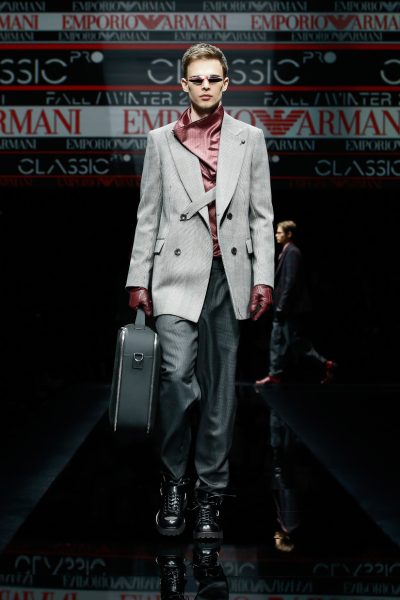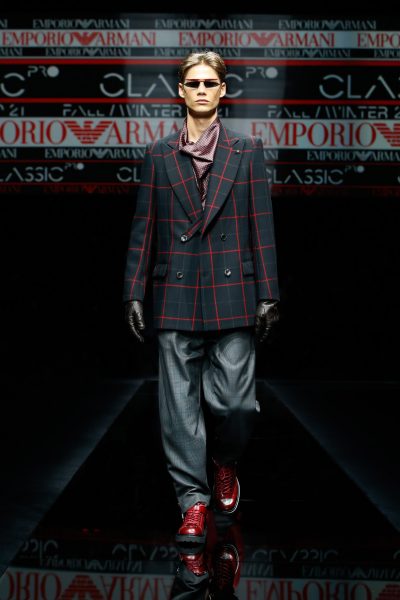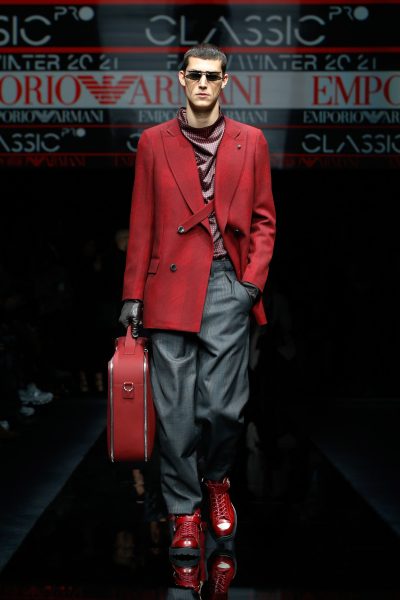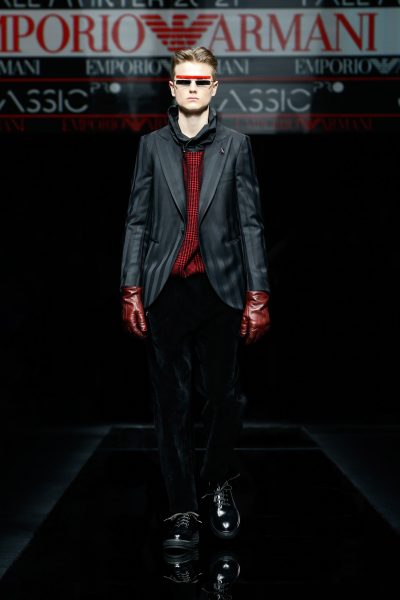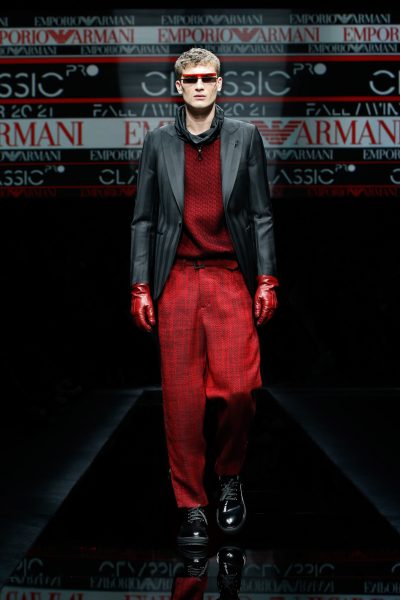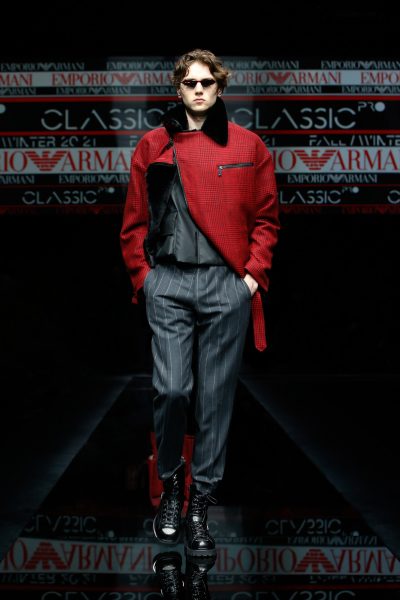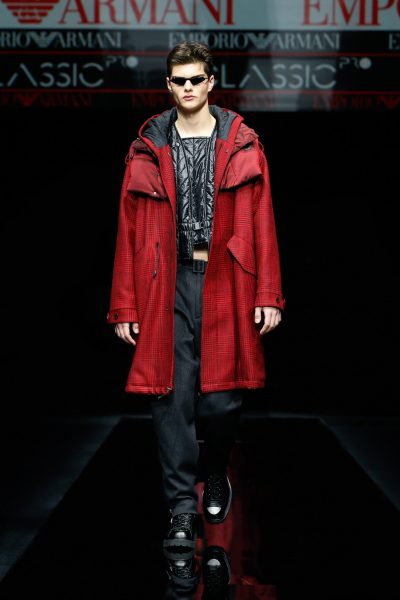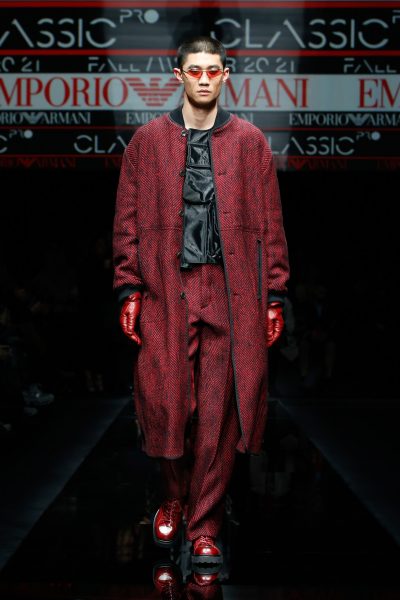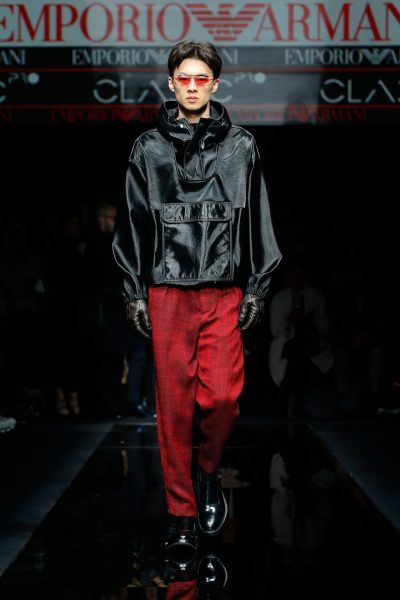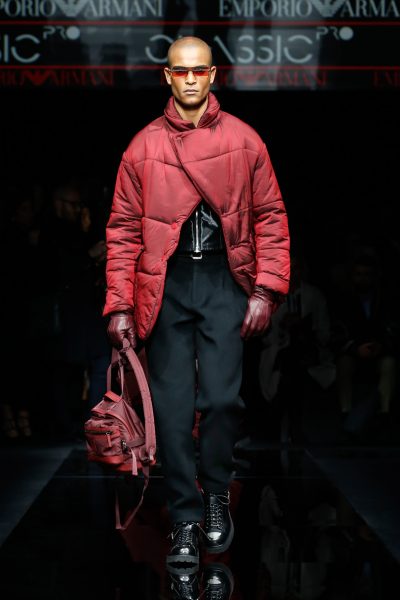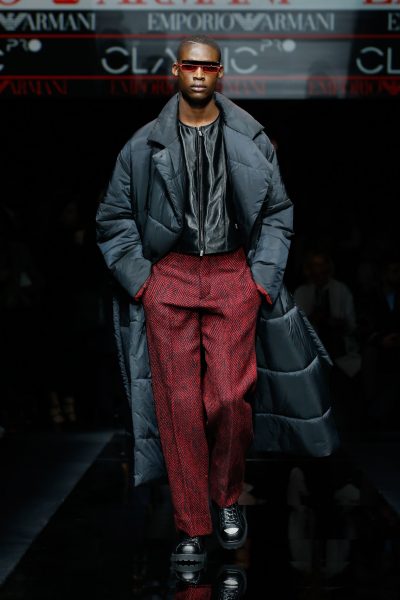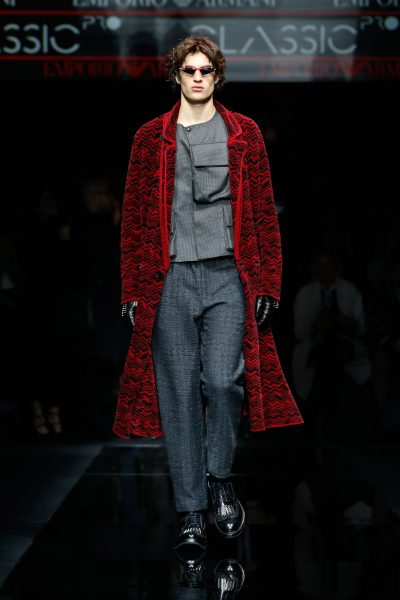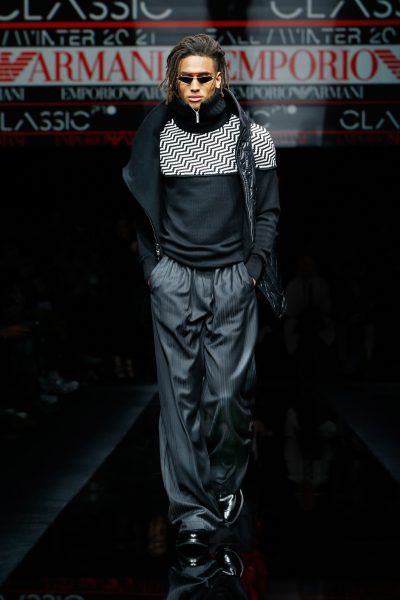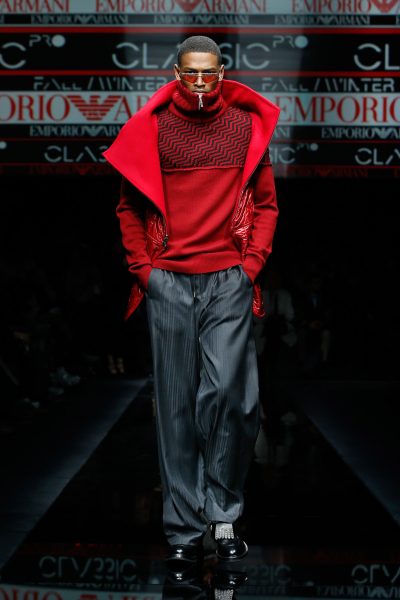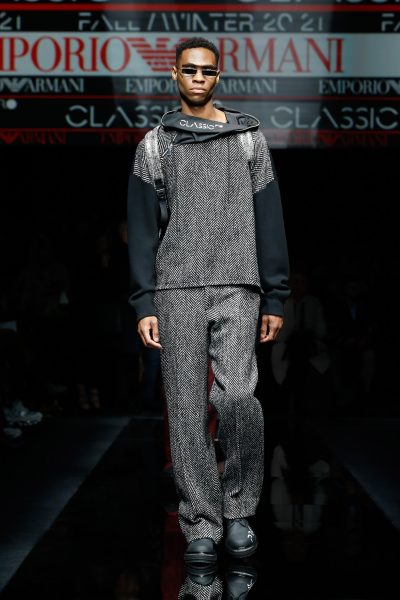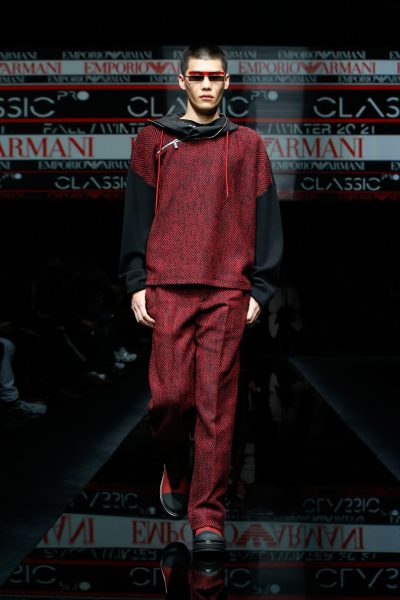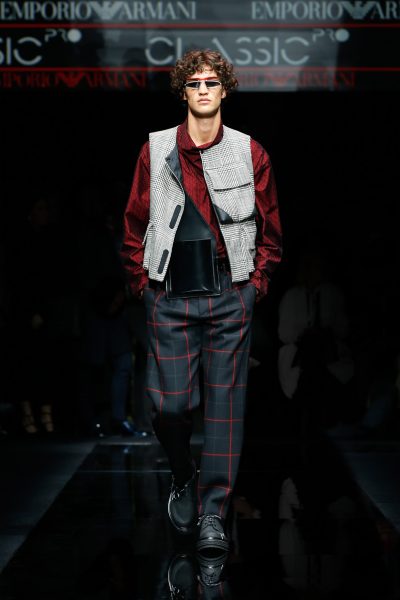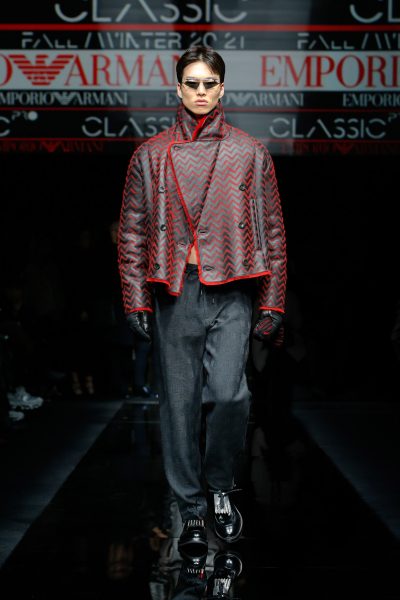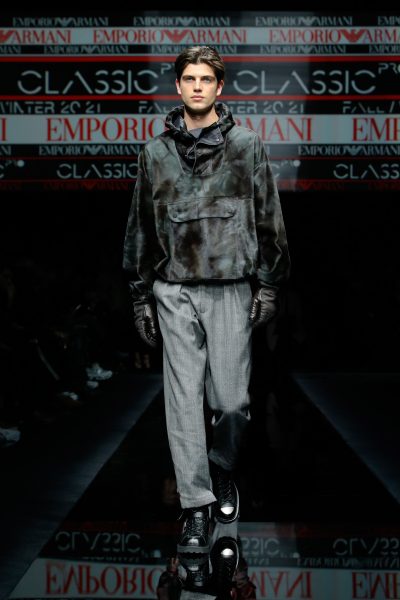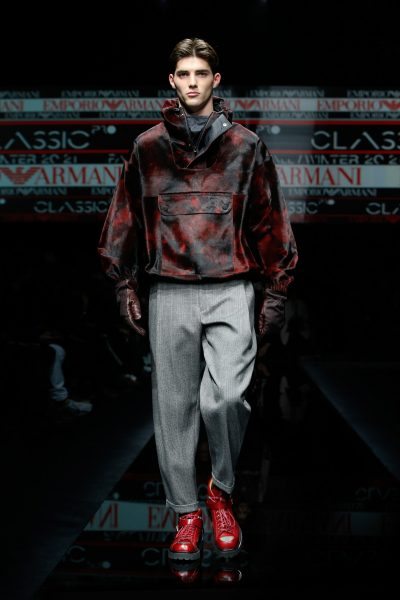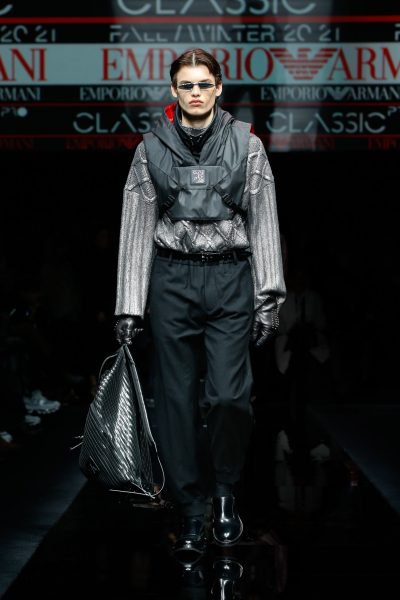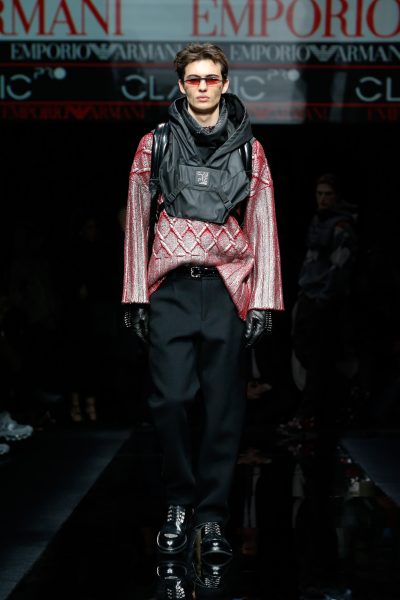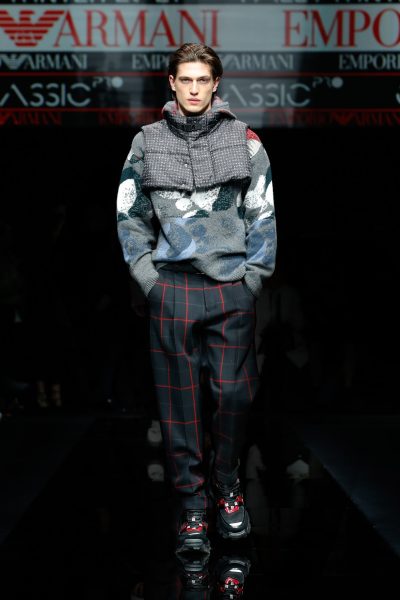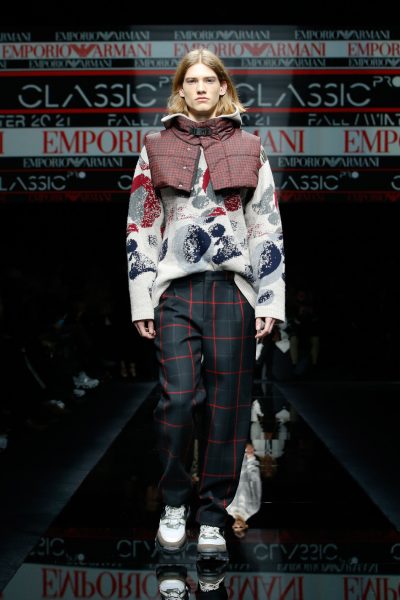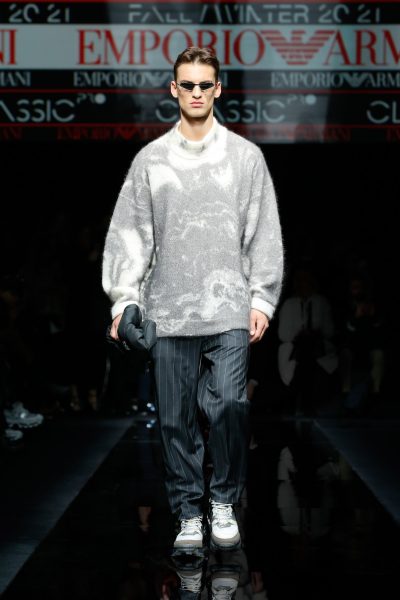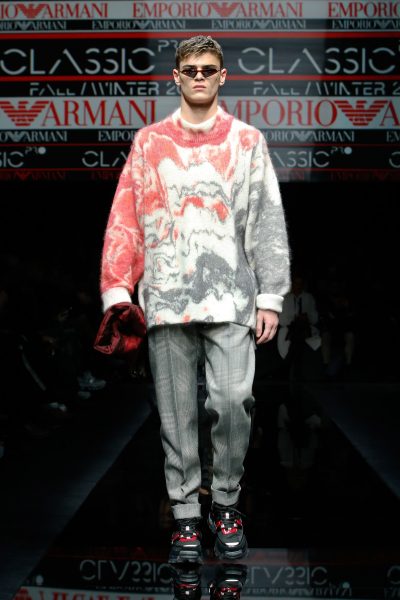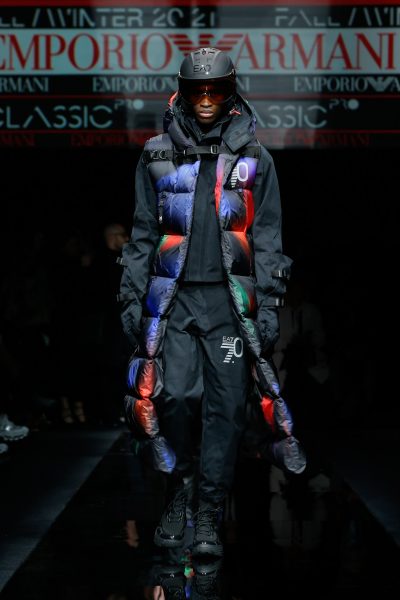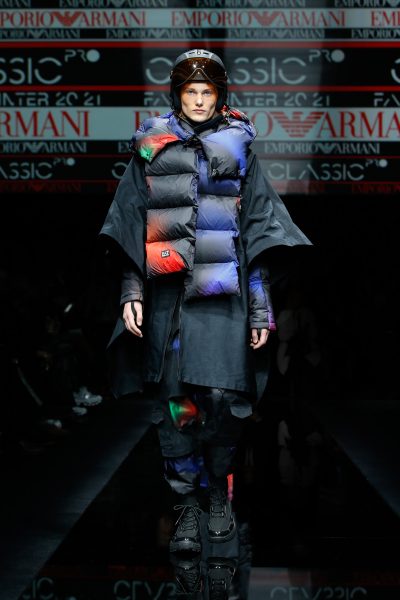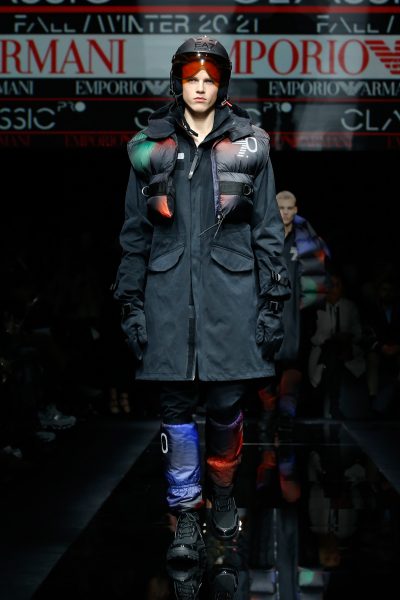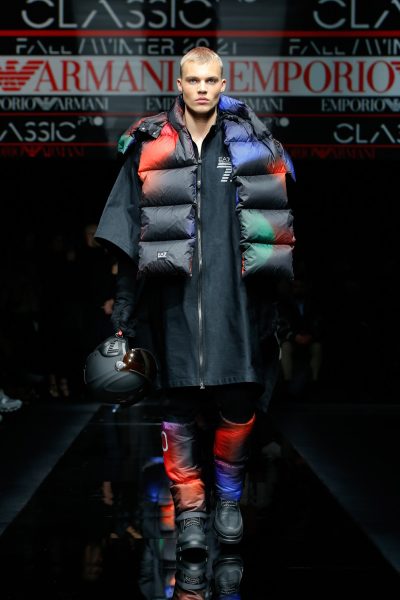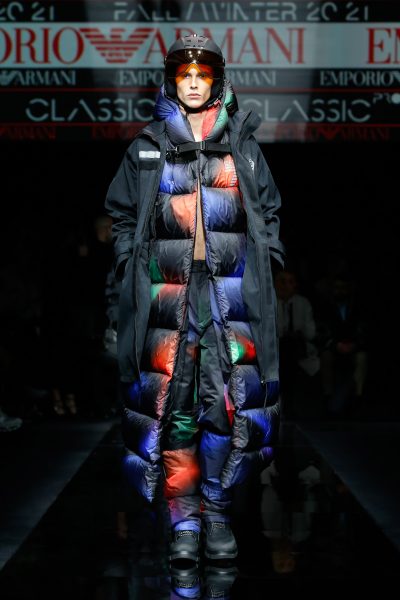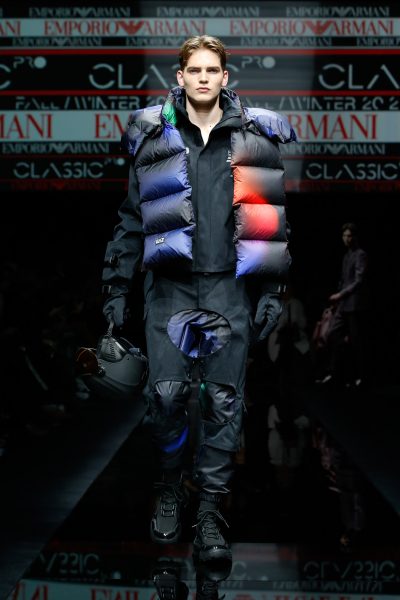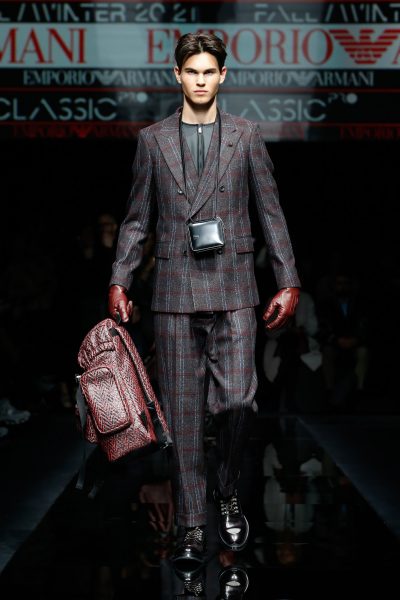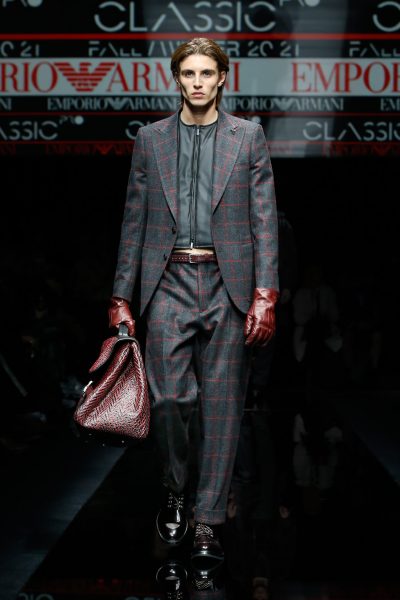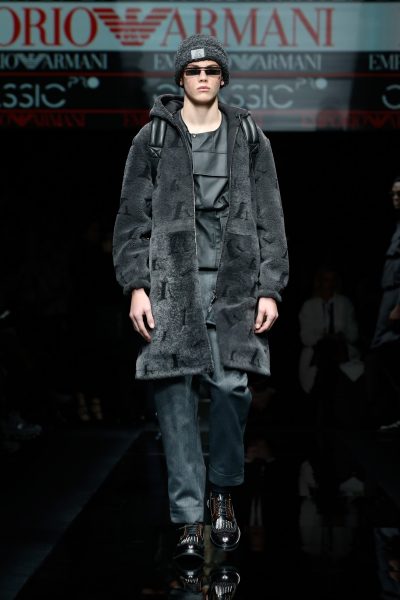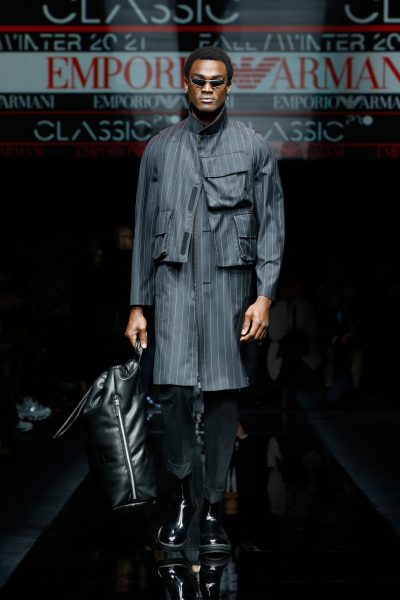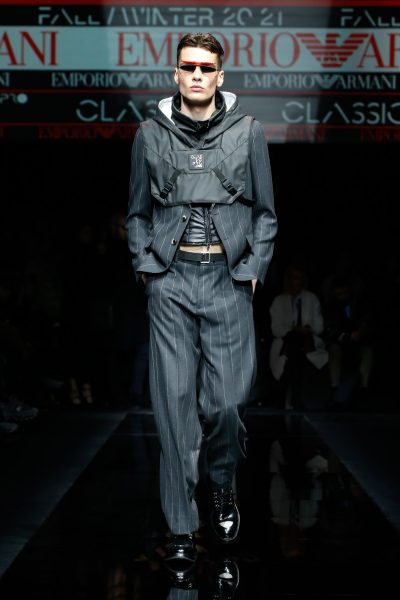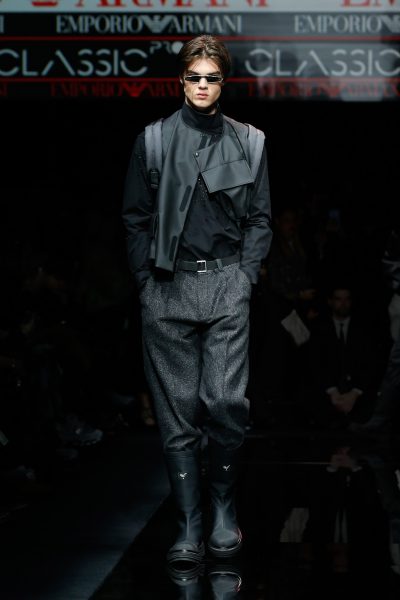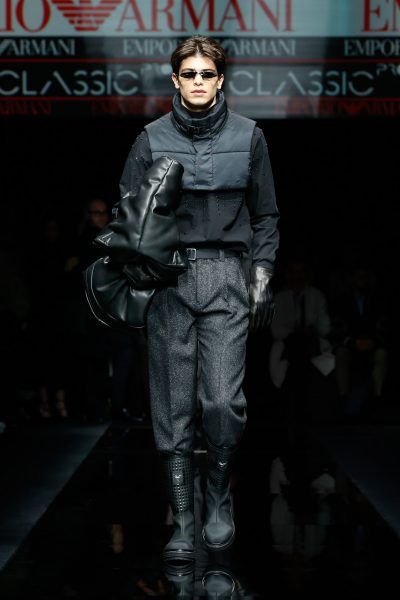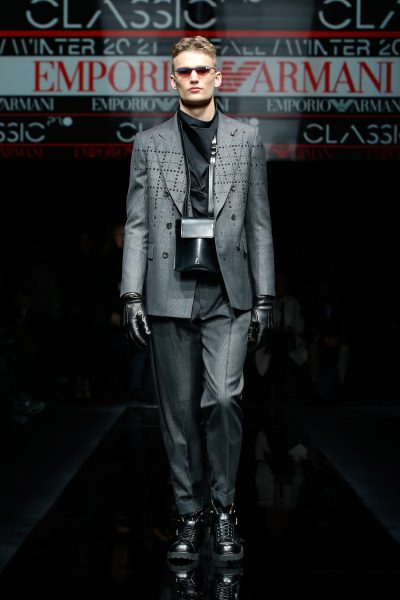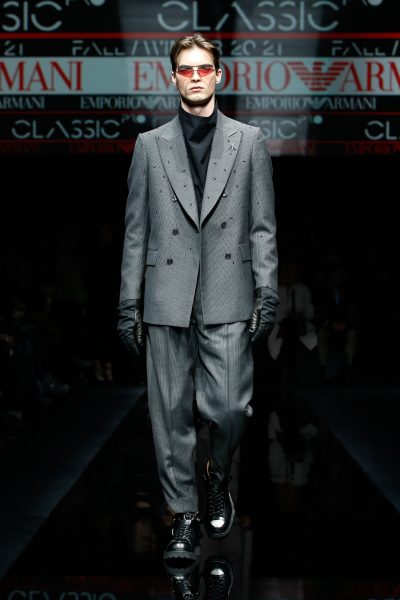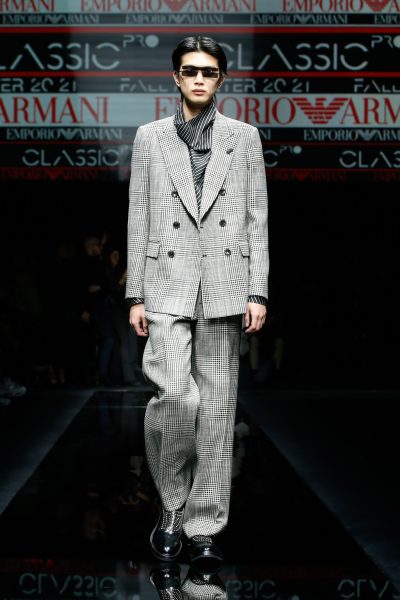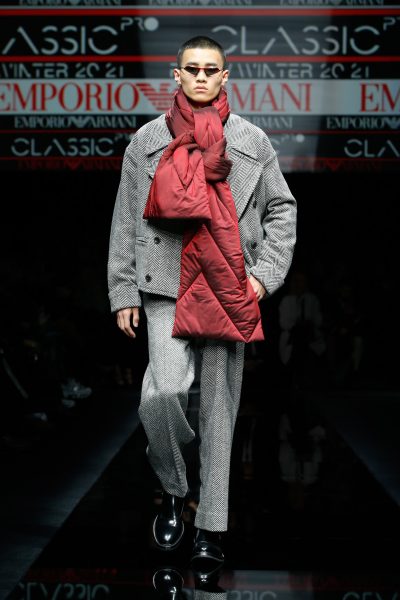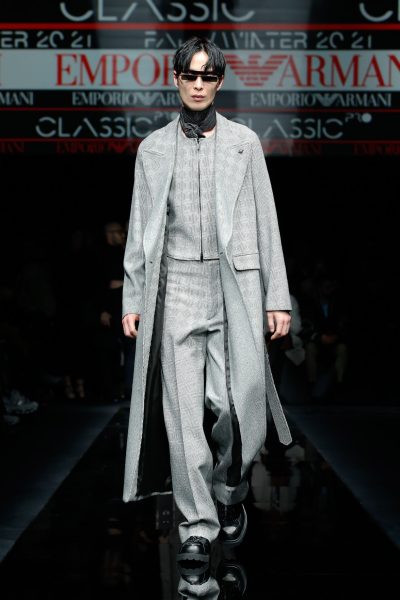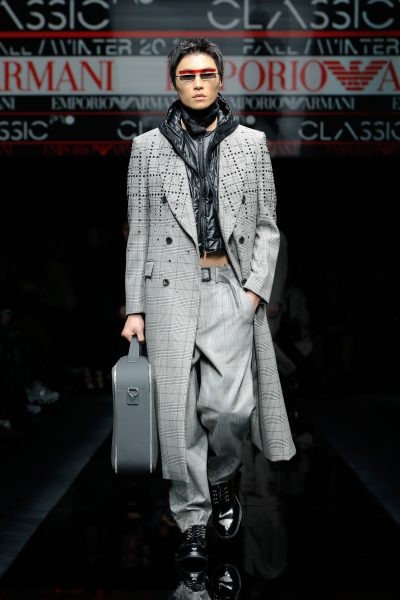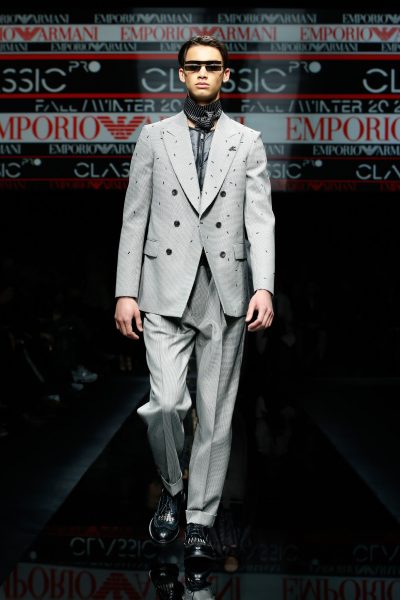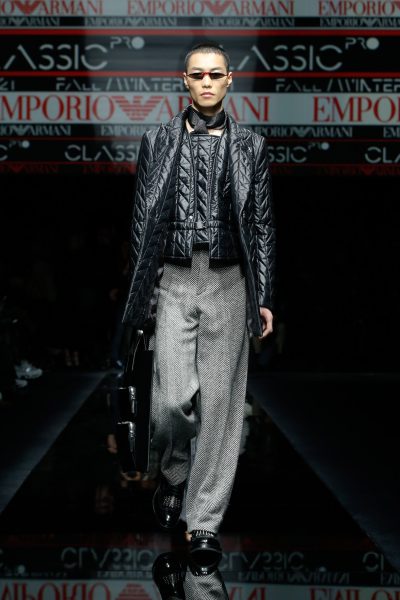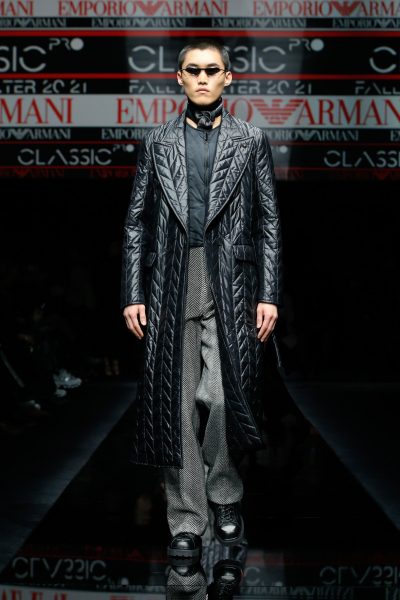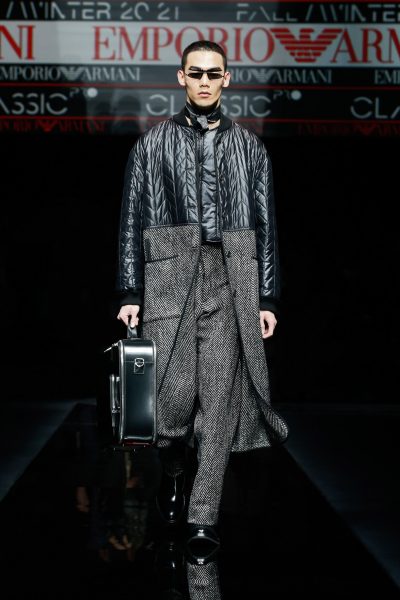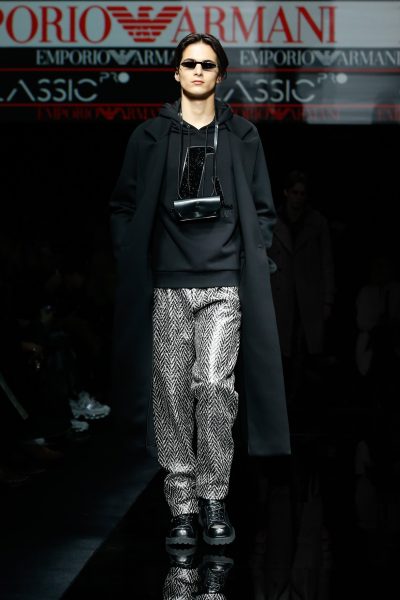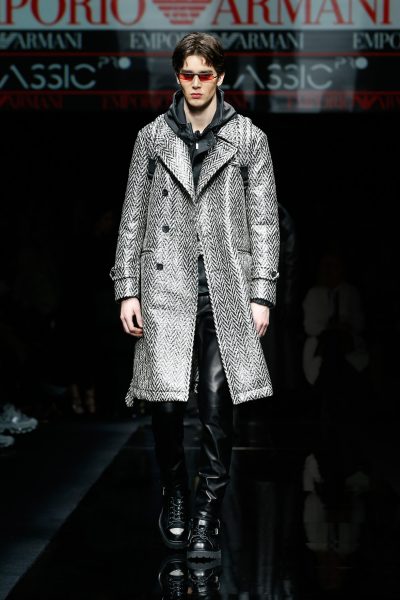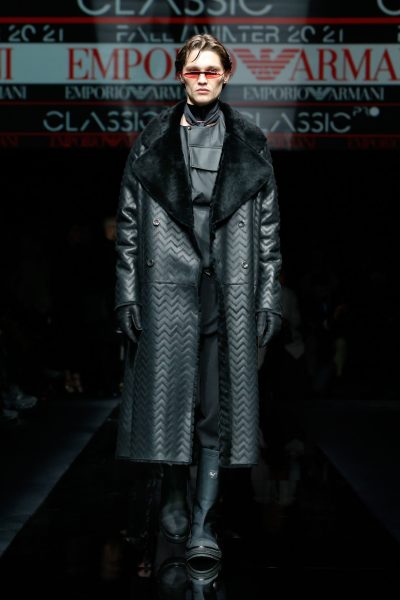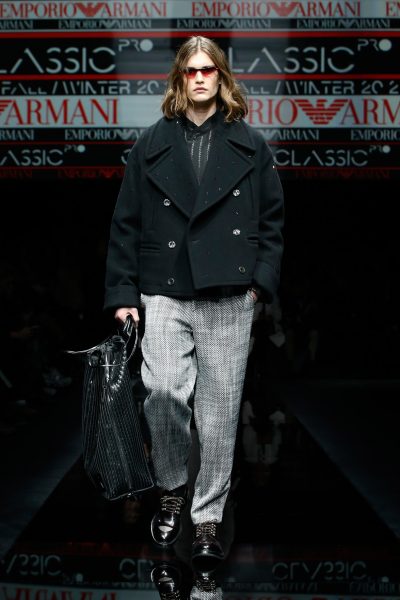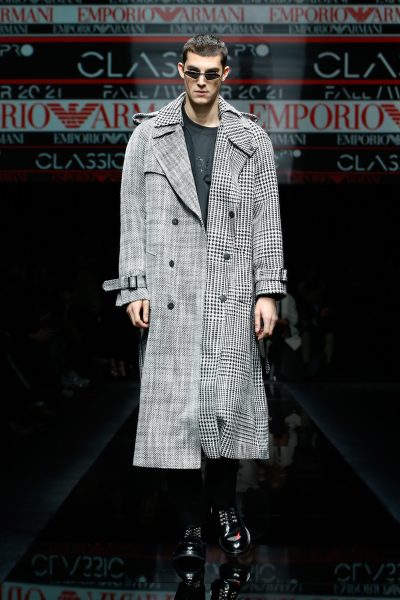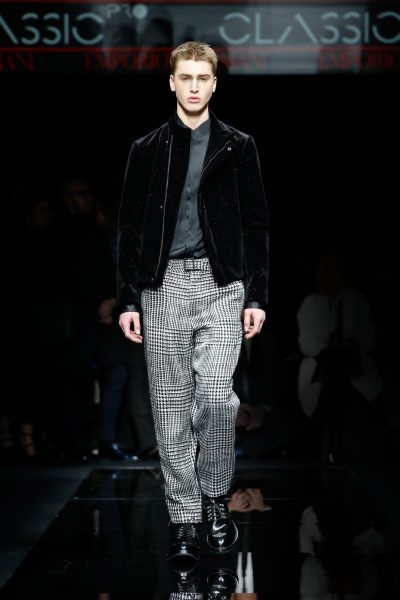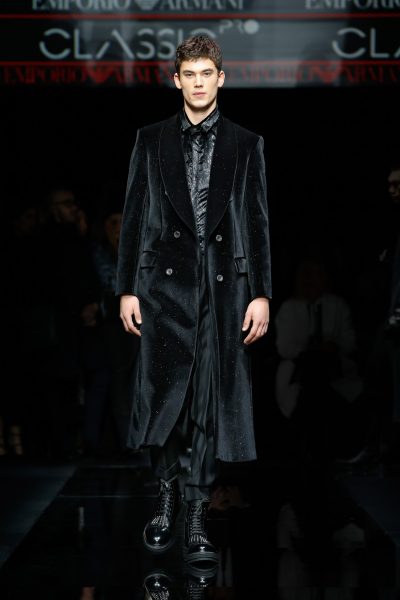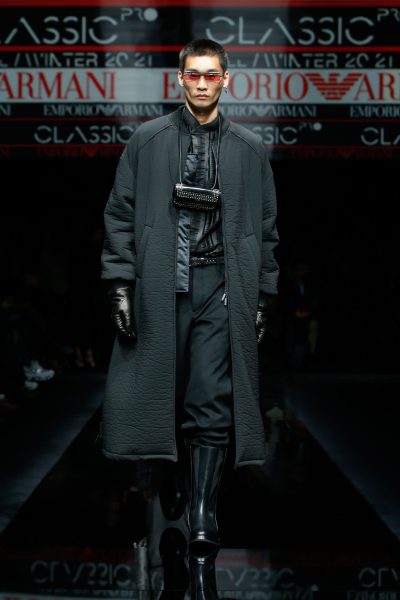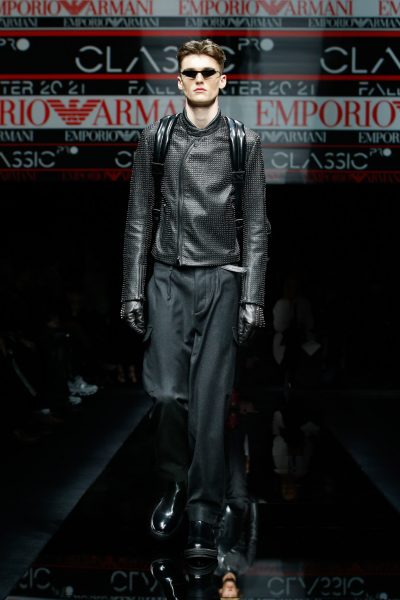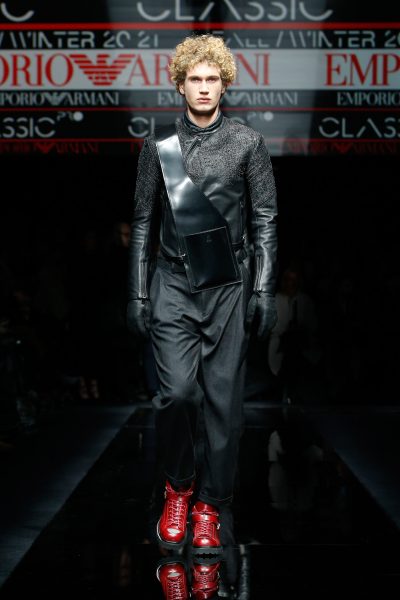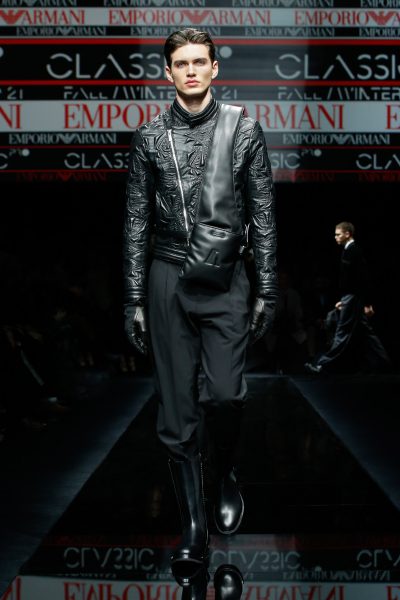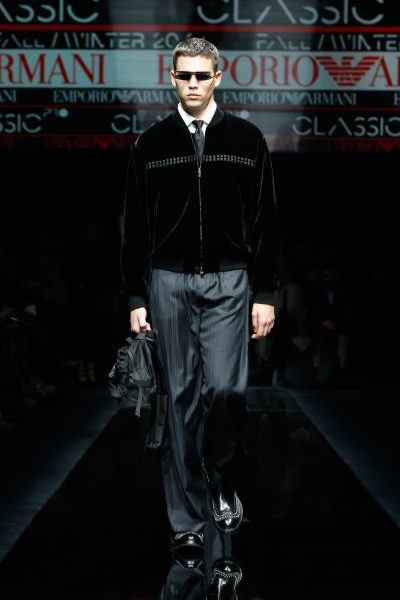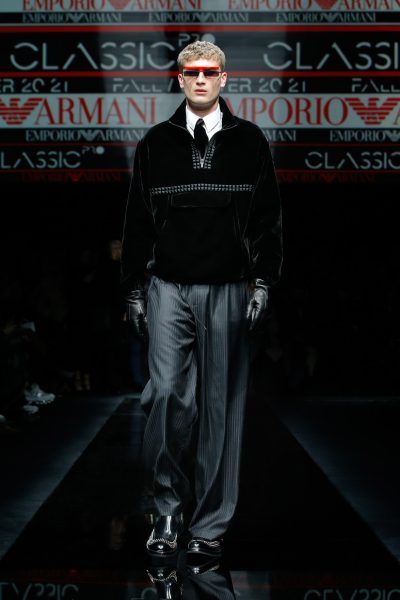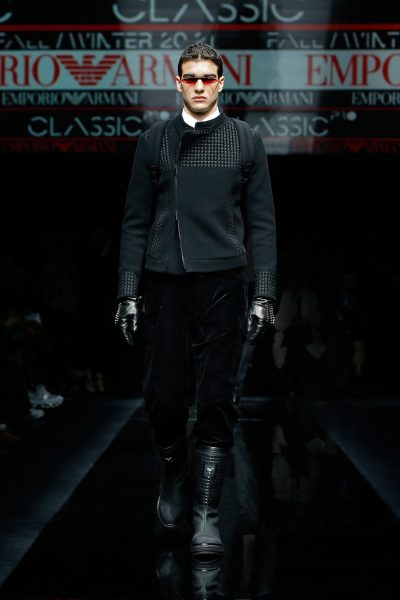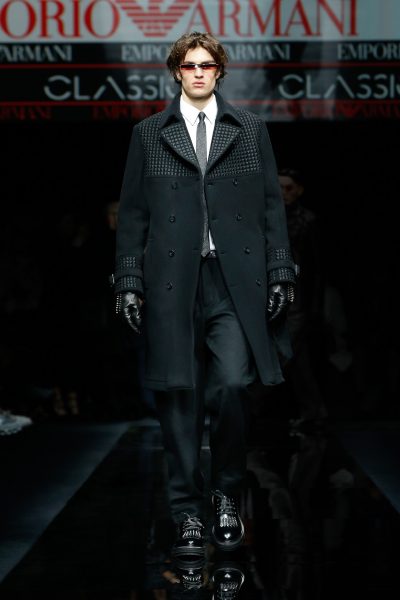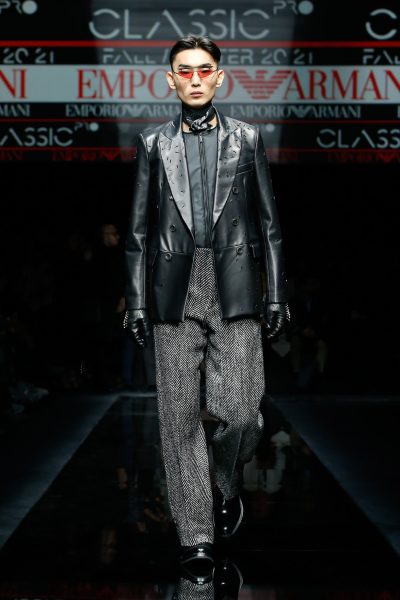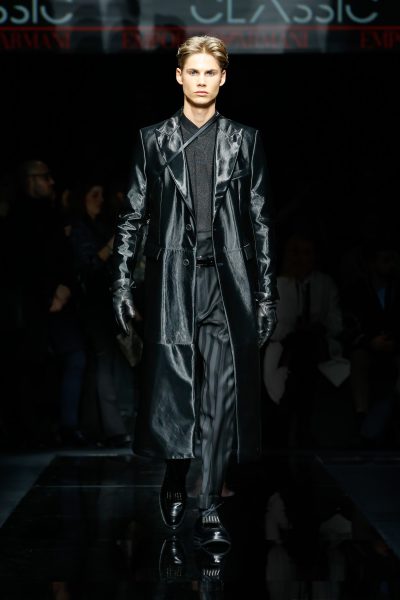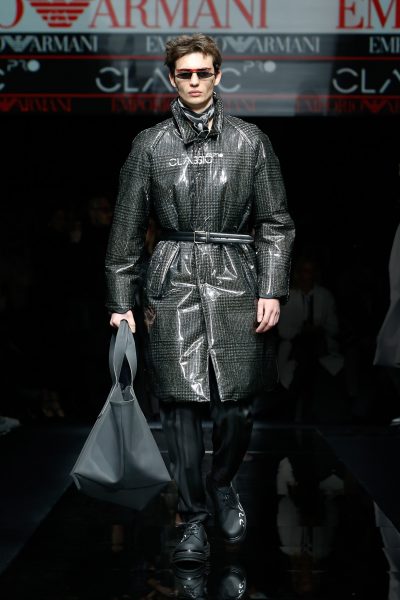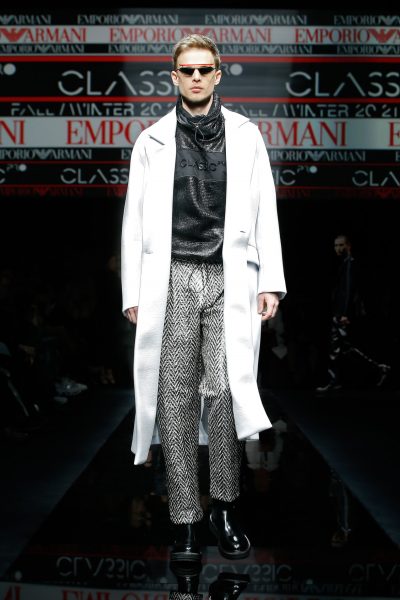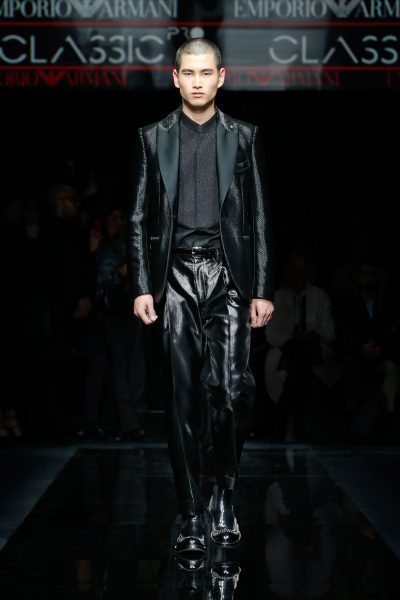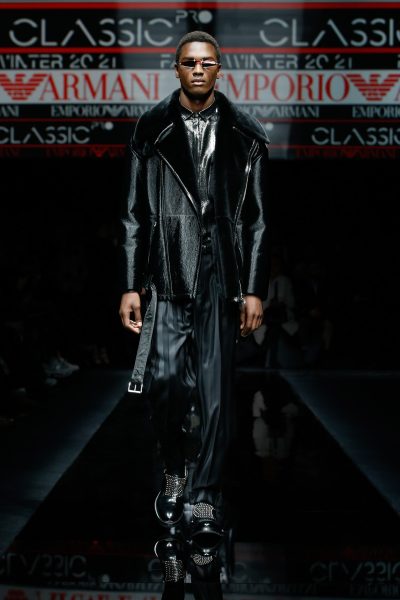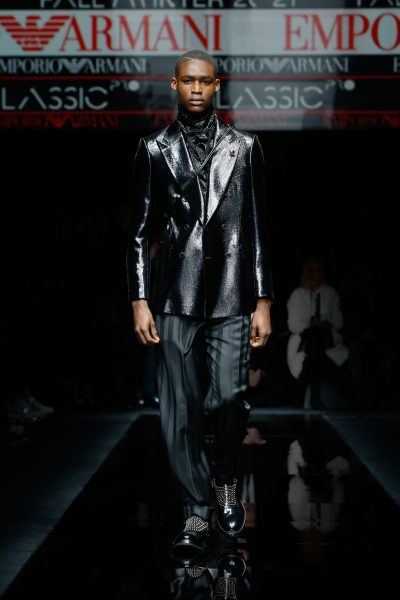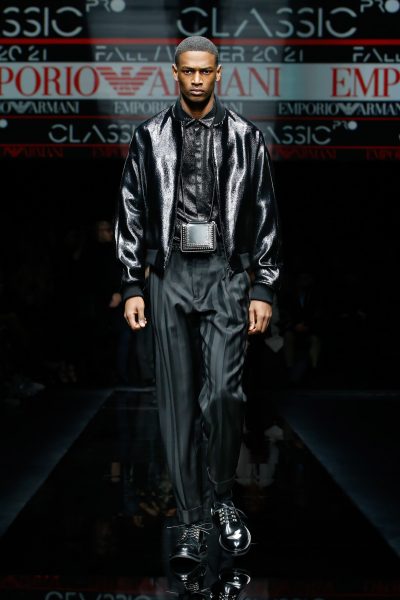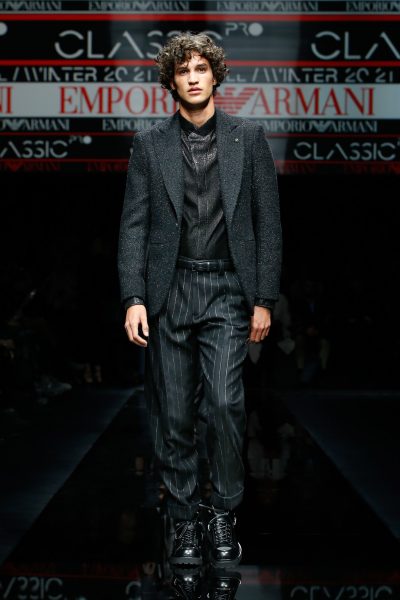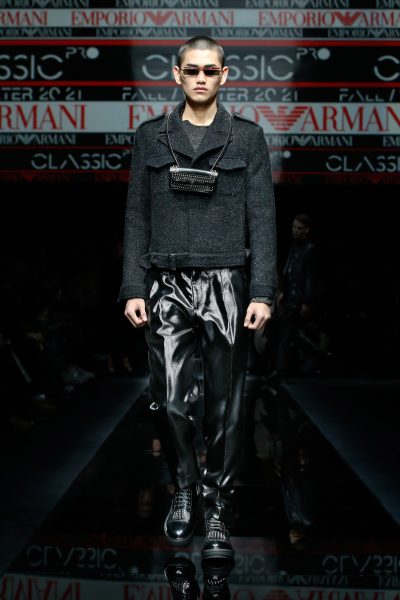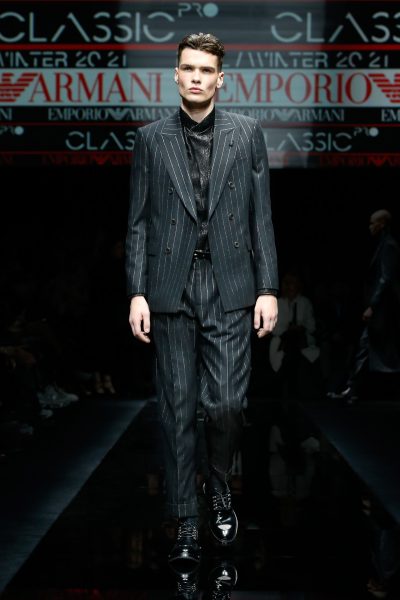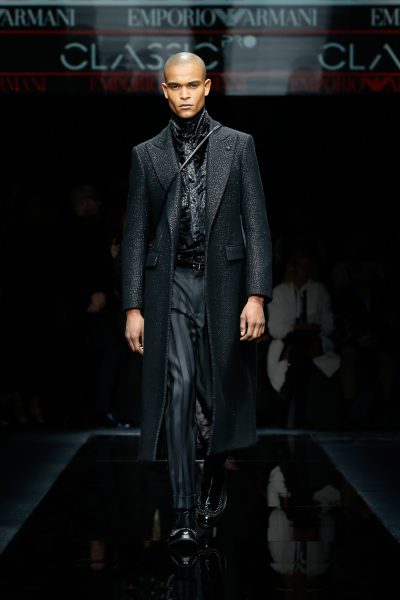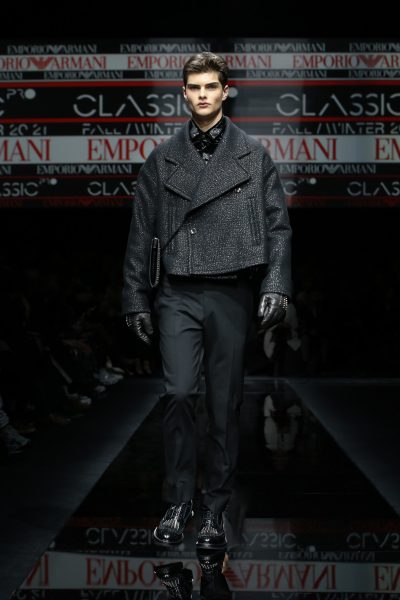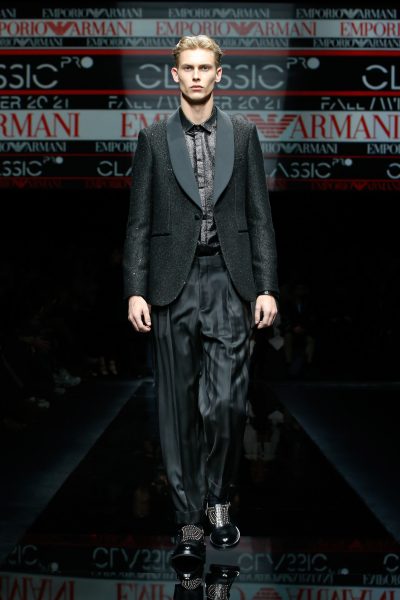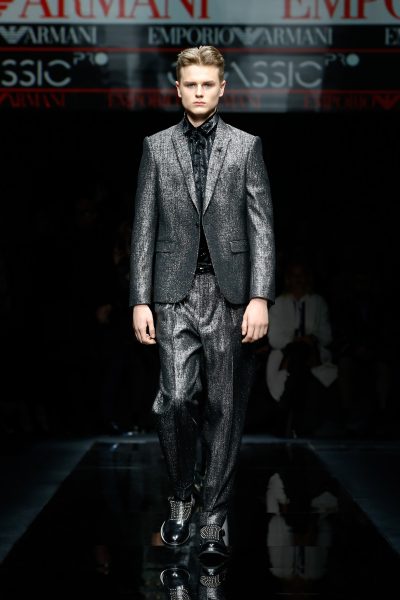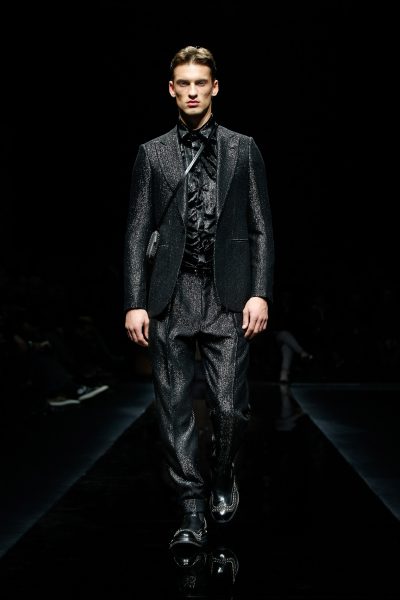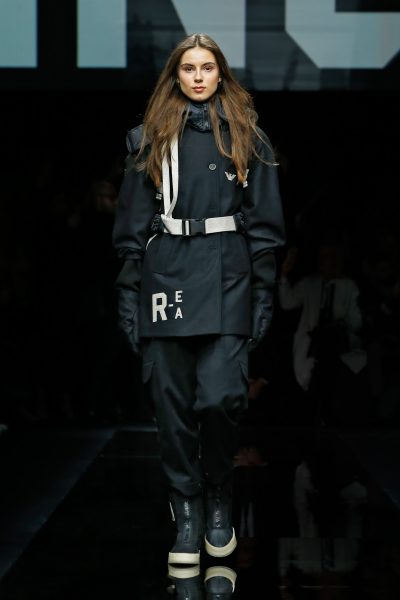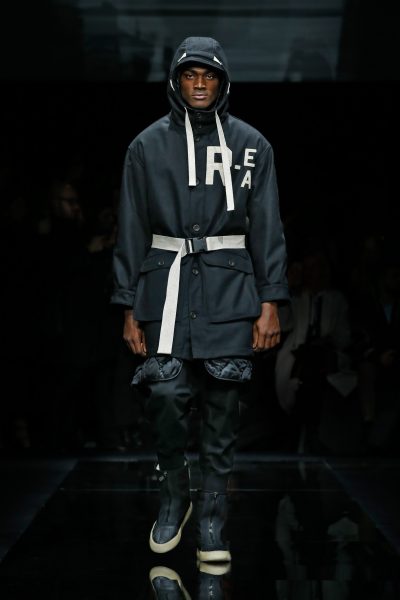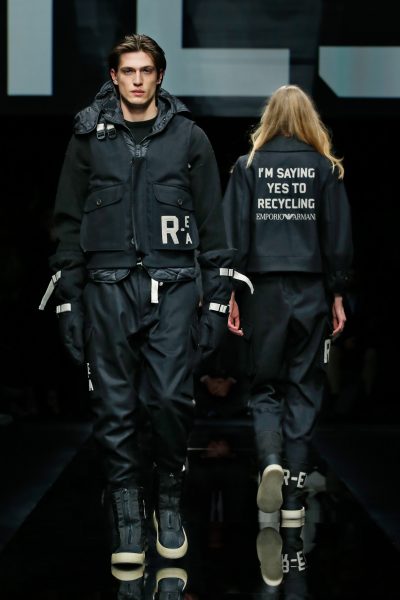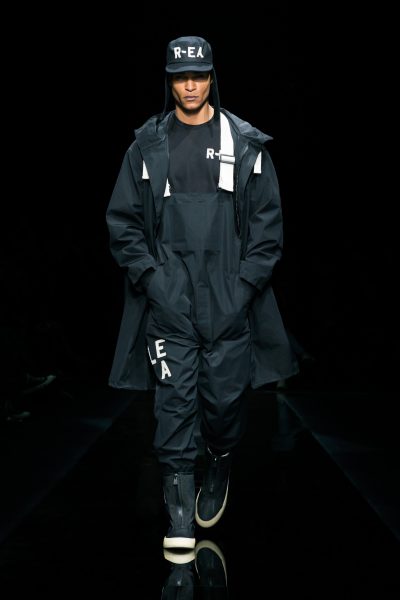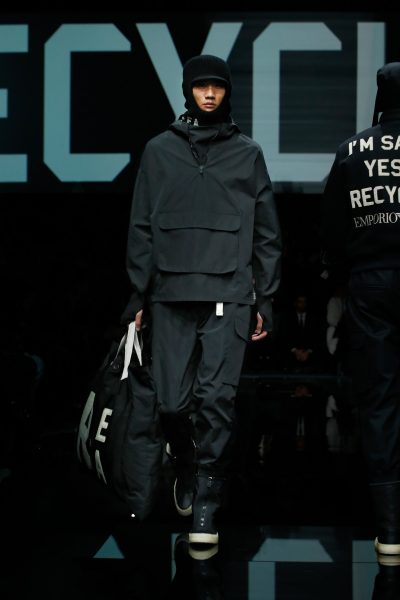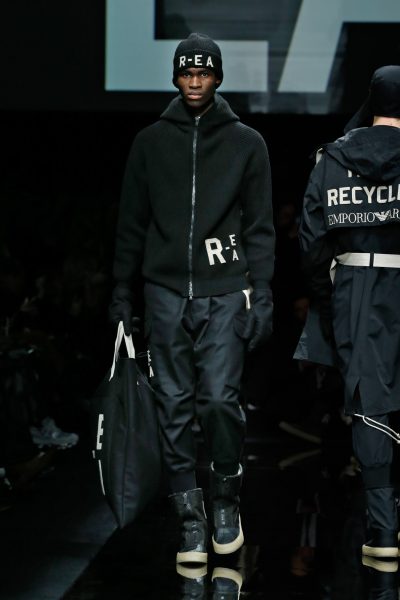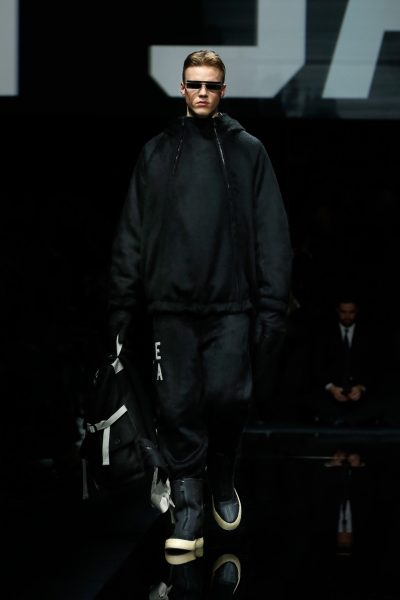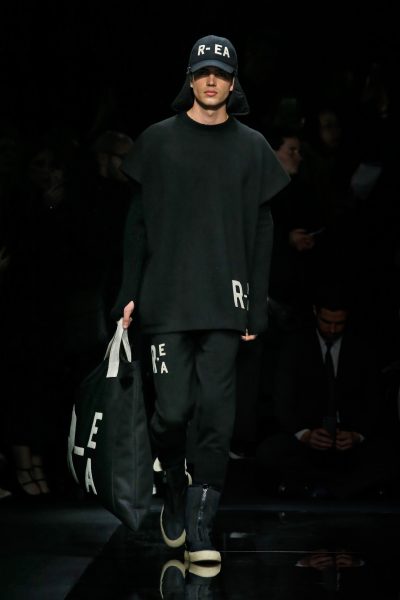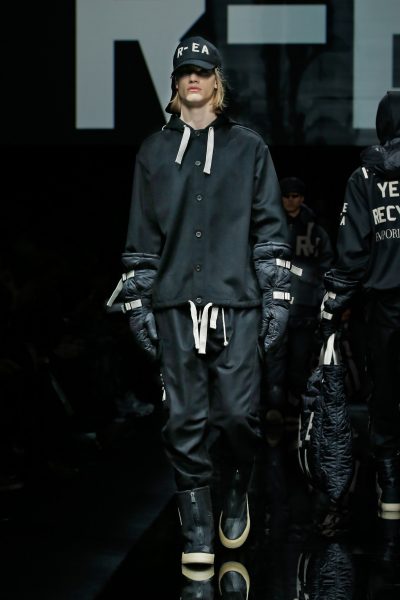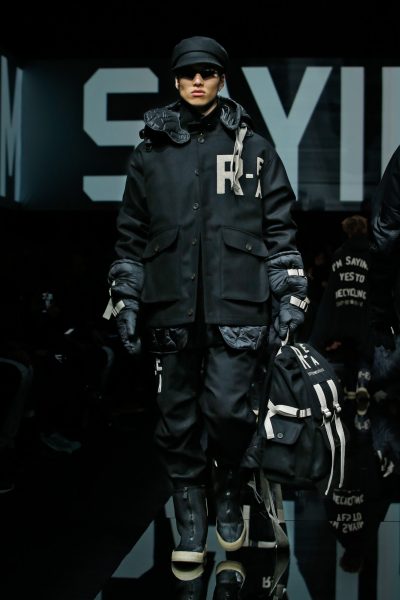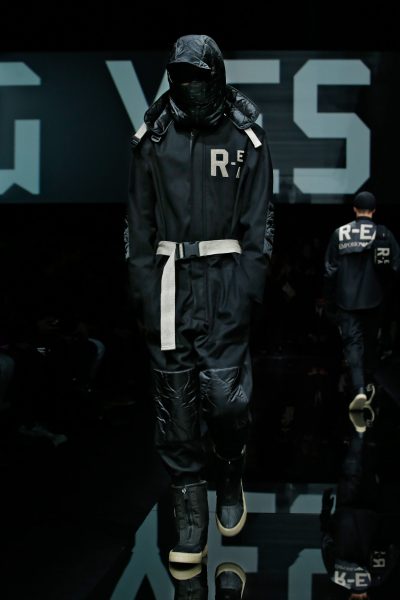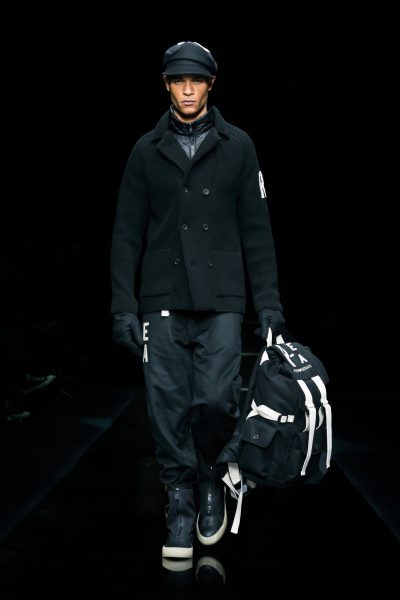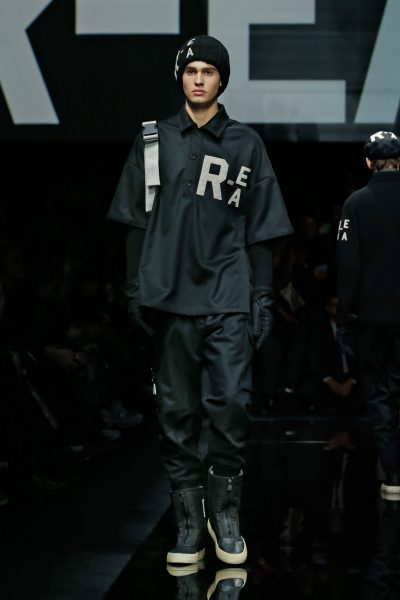 Fusing timeless weave with athletic influence, Armani transforms the typical suit by employing multi-pocket technical element and pairing it with combat boots with chunky sole and metal embellishment, and fashionable rain boots. His gritty move can also be seen in the fusion of a puffer coat with a bold red trouser in chevron pattern.
Playfulness is at the zenith when looks the likes of angora sweater in abstract print pairing with pants in pinstripe and glen check, as well as puffer coat splashed with rainbow spray paint are sent out the runway. There is also a legion of eye-catching evening pieces made for gents who need some standouts in their wardrobe, treated with high shine and decorative beads.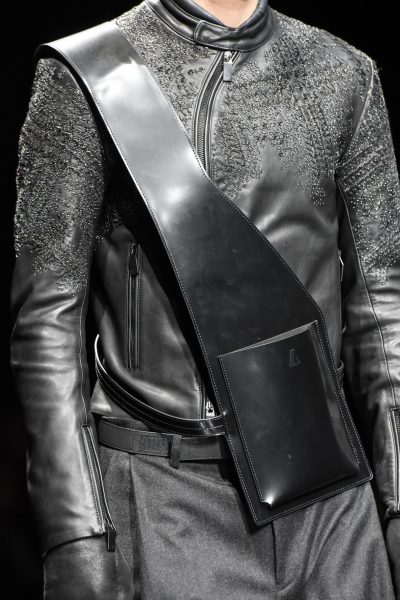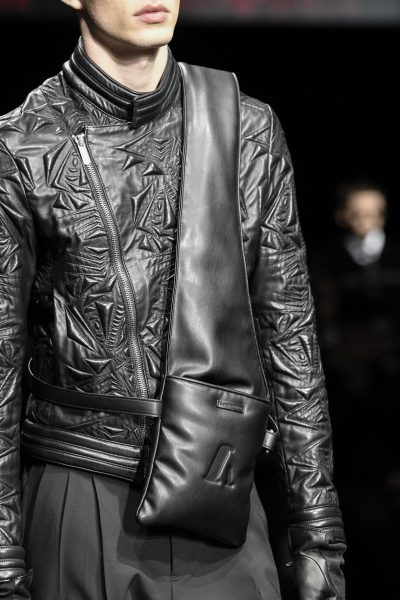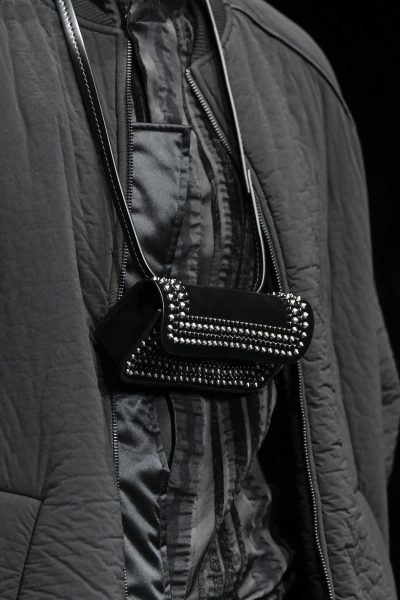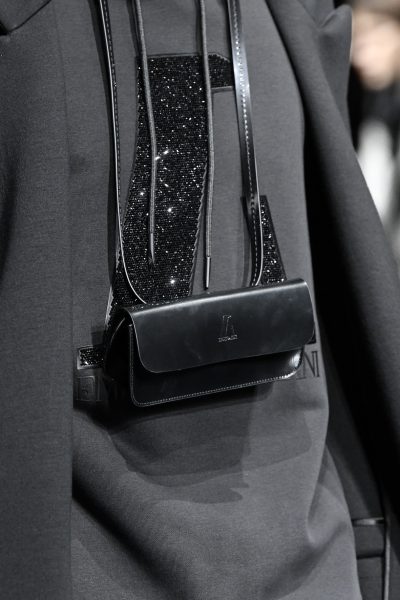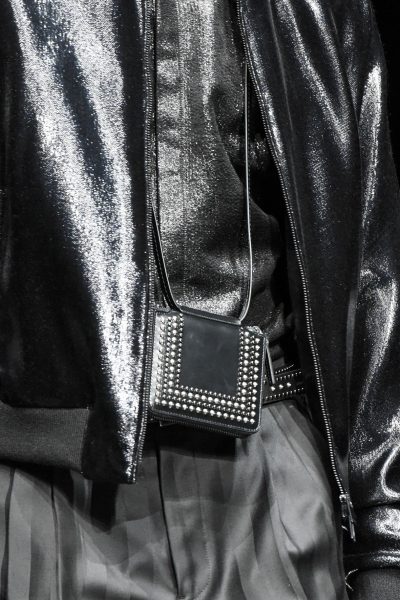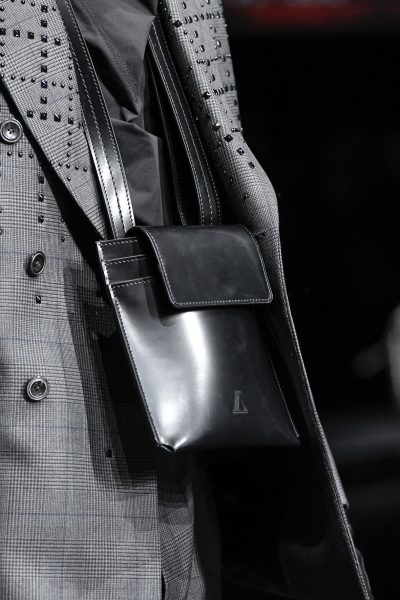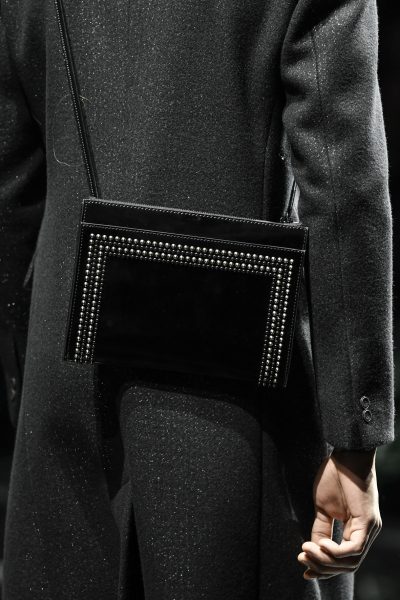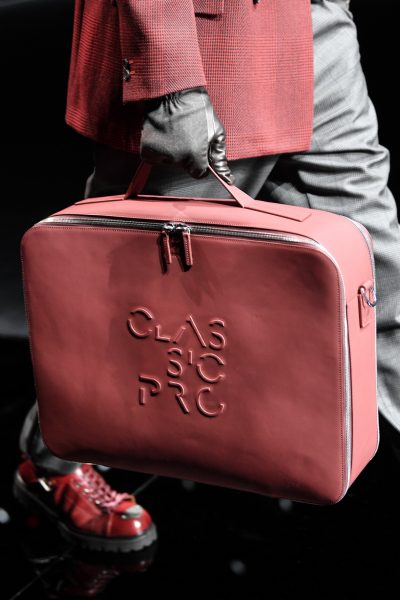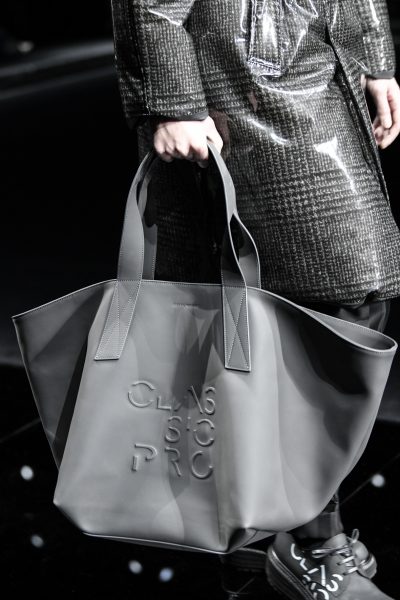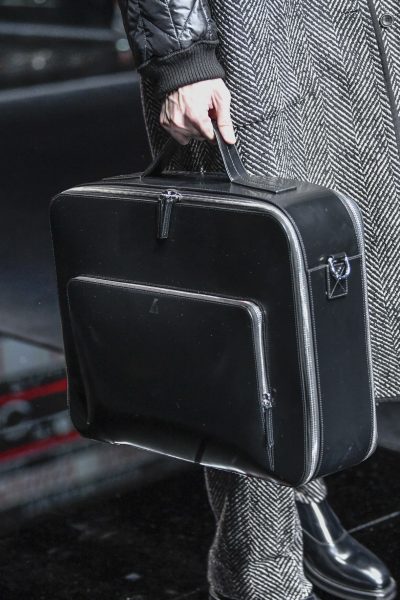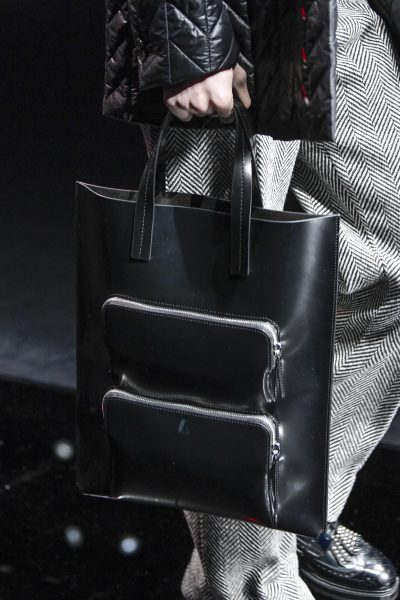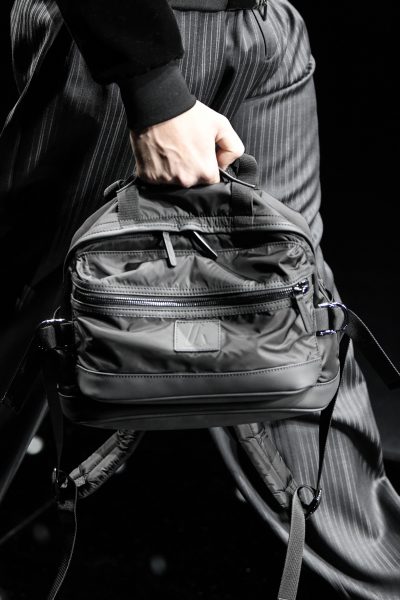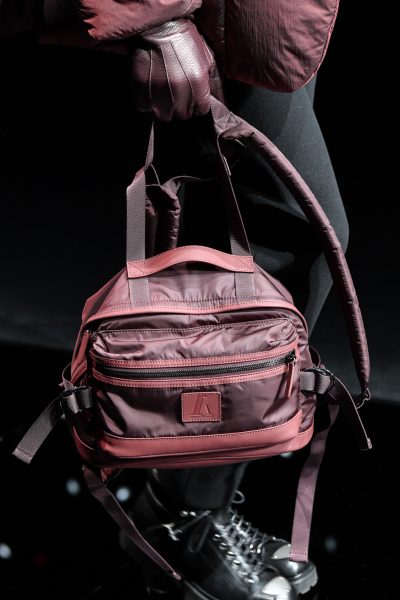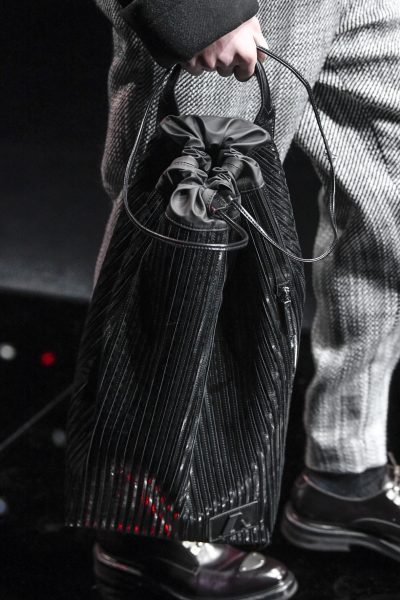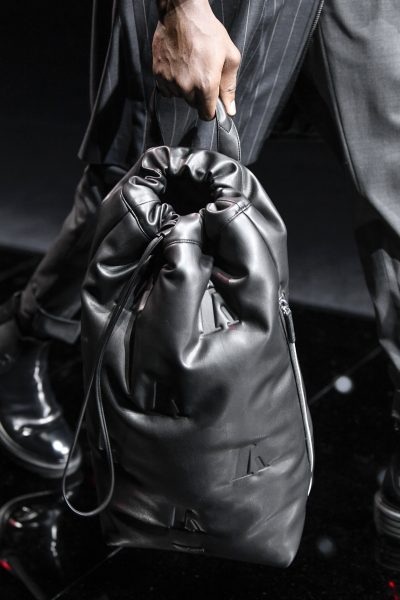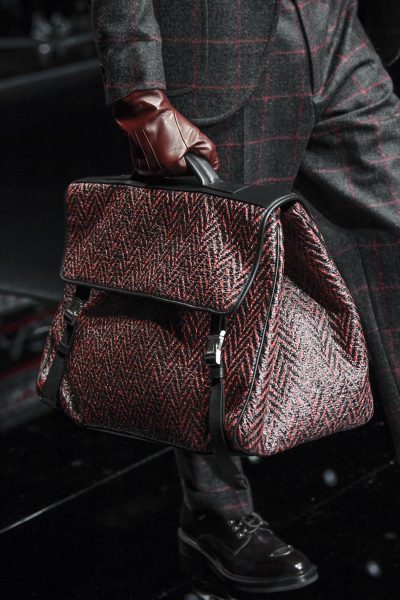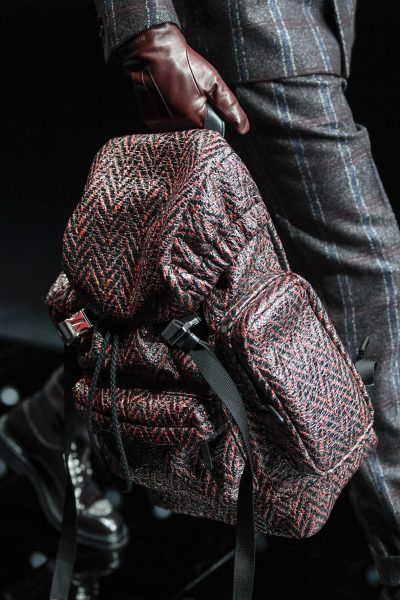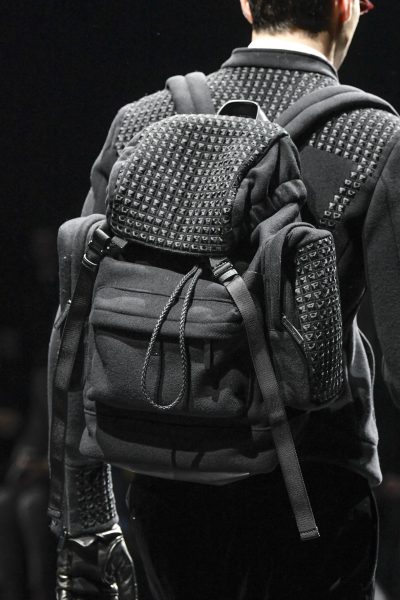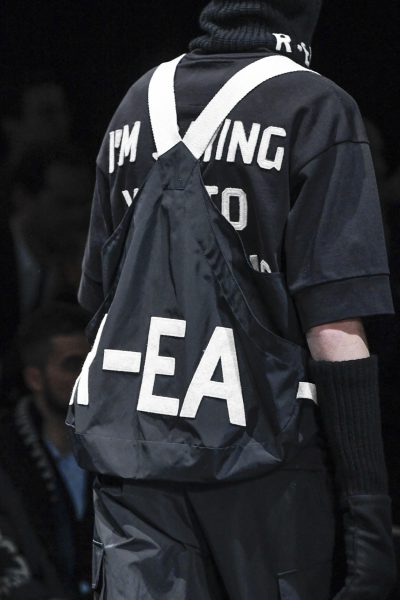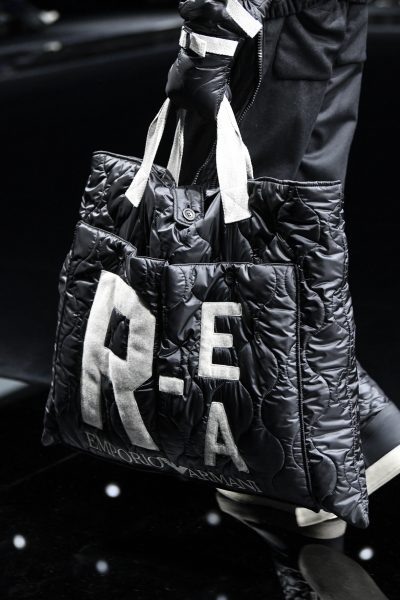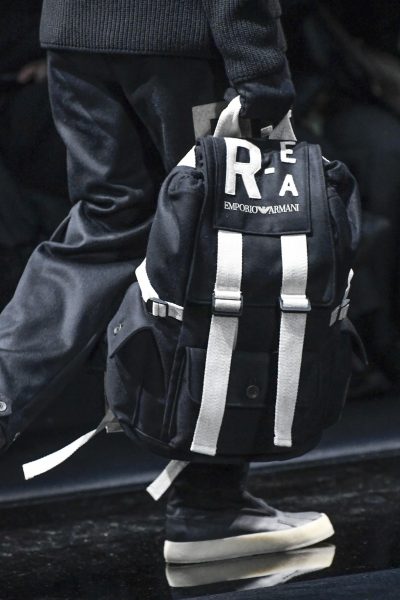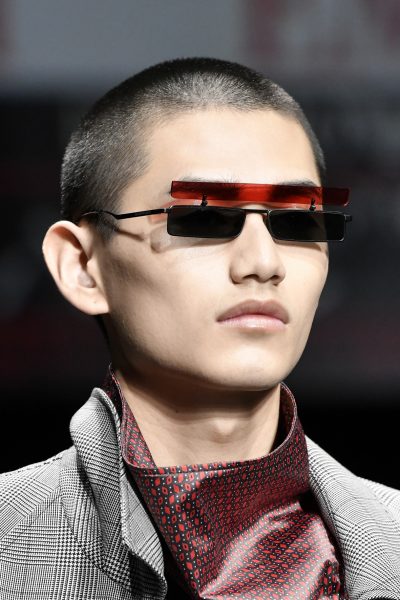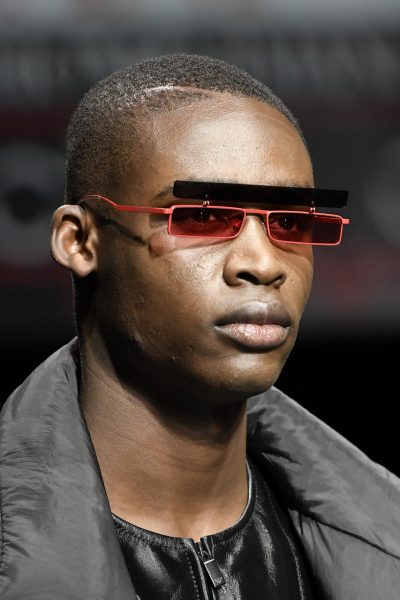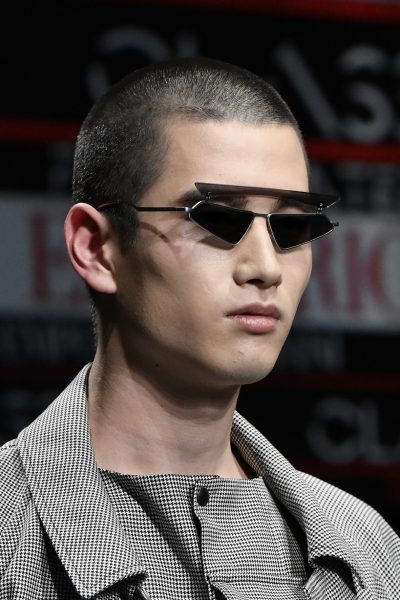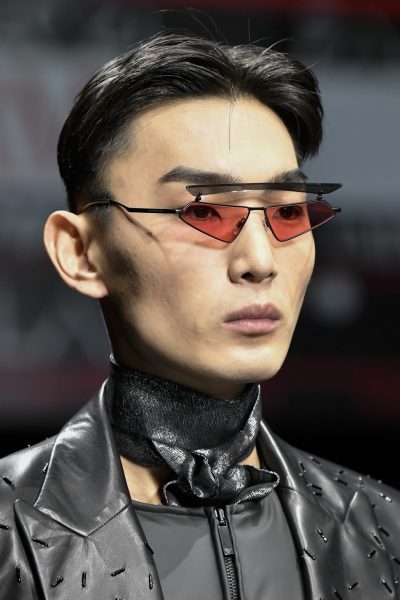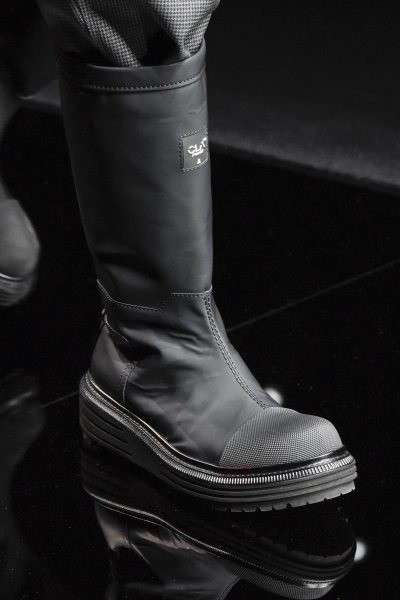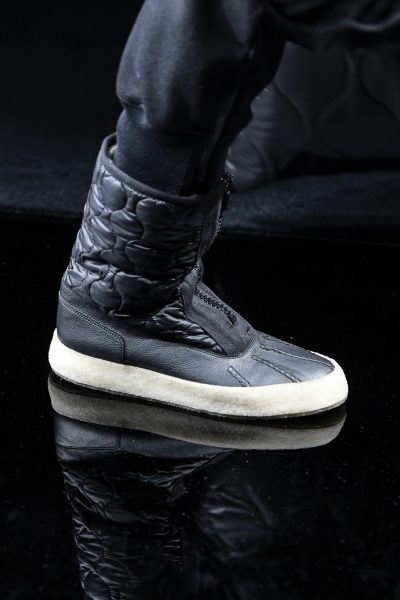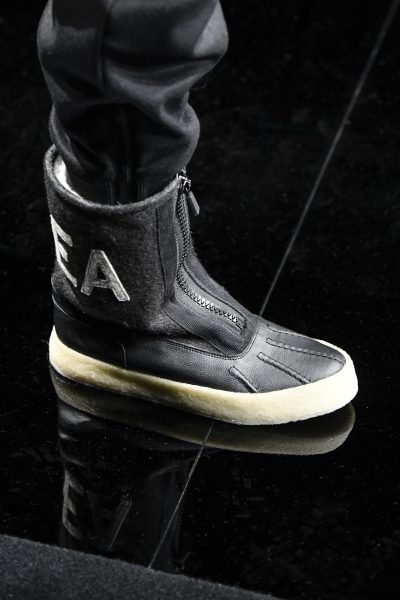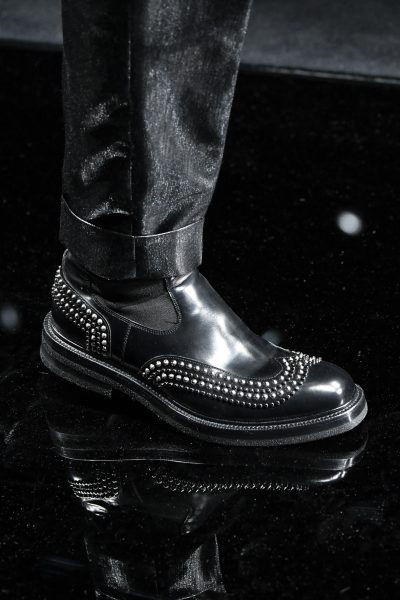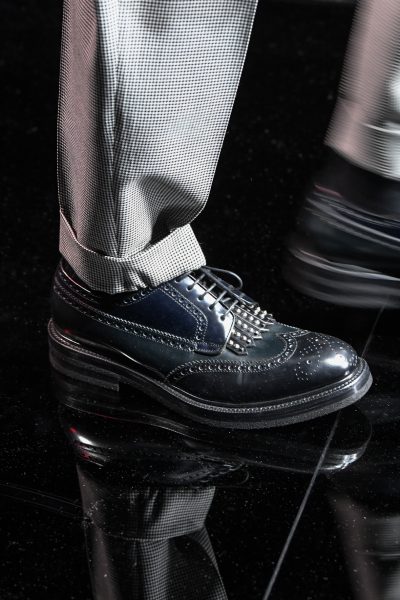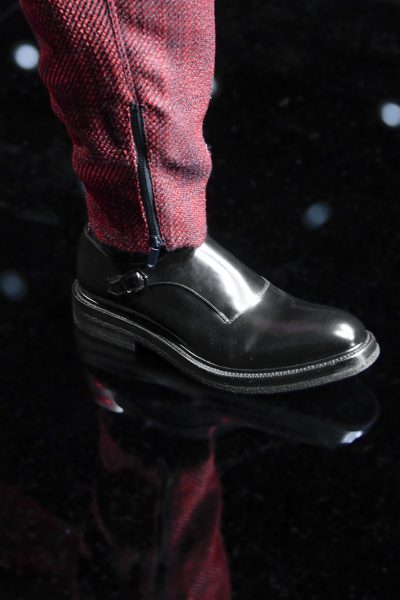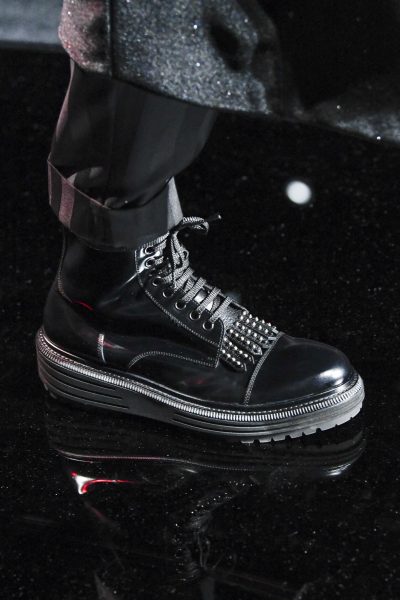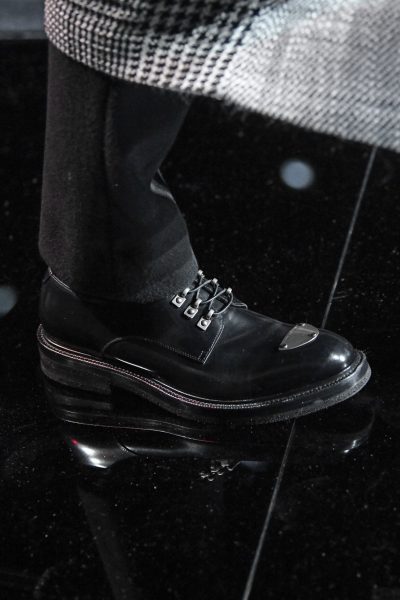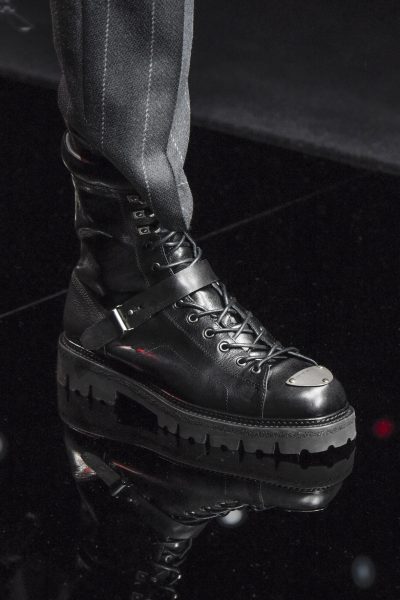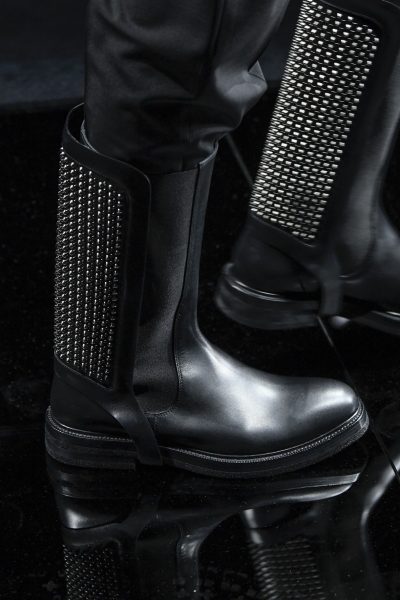 Joining the roll call of environmentalists, the finale unfolds with an ending that centres around sustainability. Coming in a capsule collection christened "R-EA", the articles are composed with recycled fabrics like wool, denim, cotton and nylon, shouting the chant "I'm Saying Yes to Recycling", creating 18 looks including nylon jacket, dungaree, vest and knitwear.