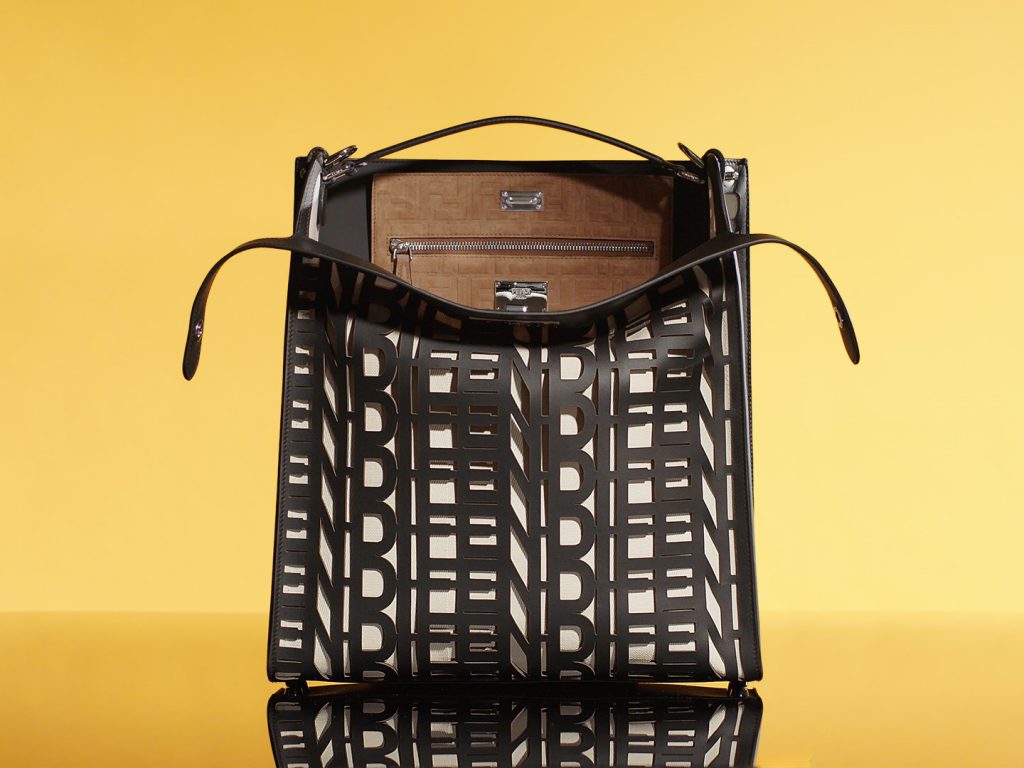 Every fashion house has at least one icon that represents its DNA. For Fendi, Peekaboo is one of the icons that is synonymous with the brand and one that every fashionista knows. Taking it to centre stage, the Silvia Venturini Fendi-led brand launches a new video, unfolding its savoir-faire in making the IT bag.
Grooving to the beats of hip-hop trap music, cinematic frames of Fendi's headquarters Palazzo della Civiltà Italiana alternate with the craftsmanship of Peekaboo bag and the expertise of seamers, evoking the intimate connection between its legacy and creations. The fusion between the traditional manual ability and modern 3D technology, that cleverly weave into each peekaboo bag, is also apparent in the video.
Three protagonists are featured in the videos; as for men, there are two - the Laser-Cut Peekaboo X-Lite bag and the Intarsio Peekaboo Regular bag. The nifty-looking Peekaboo is made of a leather panel that is firstly resin-treated and then laser-cut to craft it into the Fendi script. It is then attached with a fabric lining in striped Pequin pattern facing inwards, creating a beautiful juxtaposition. The bag also comes with a pocket in suede decorated with an embossed FF logo all-over pattern.
The Intarsio Peekaboo Regular bag, on the other hand, is crafted with the brand's iconic Selleria Cuoio Romano leather decorated with visible seams and mink fur on the outside and leather in hot-stamped embossed all-over FF logo pattern on the inside. The making of the front part in mink and leather involves several steps including the groundwork of an underlying "net" composed with layers of leather, the preparation of mink panel as well as the assembly of the leather and mink panels.
Discover more about the Fendi Peekaboo collection here.