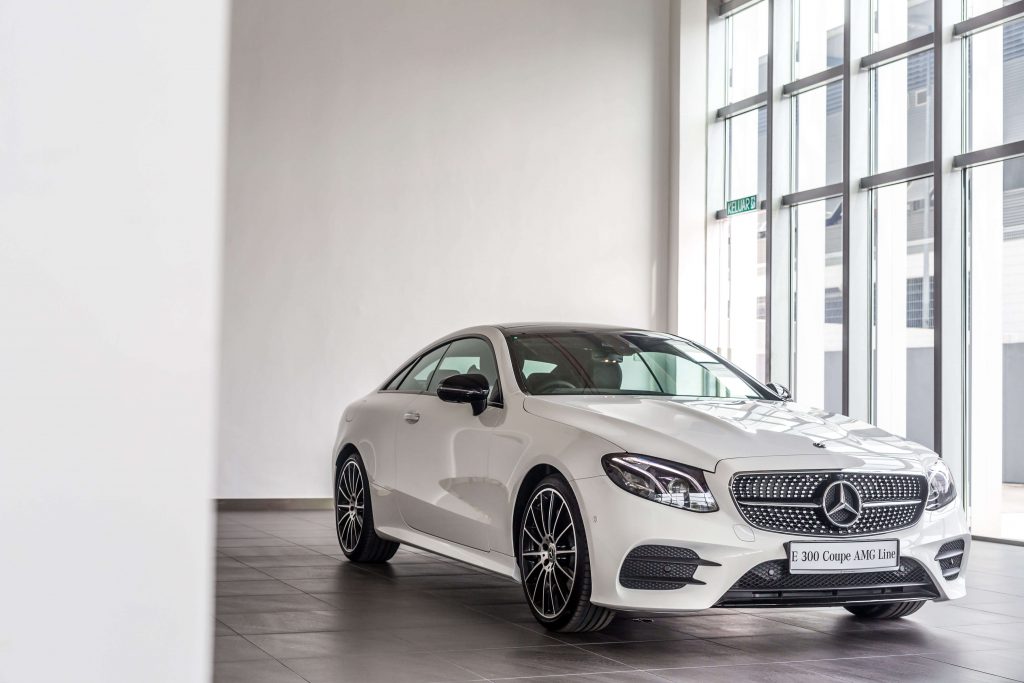 On the way down from Brinchang, Cameron Highlands – after a regretful visit to the tourist trap that is the Boh Tea Plantation – the E300 Coupe pipes adrenaline into the bloodstream. Shift times can be felt down to the seconds and is practically immediate. As such, the good news about this stud from Mercedes-Benz is that it's an impressive vehicle regardless of your driving inclination.
As part of the Dream Car Collection range, maximum output figures for this 1,991-cc powertrain is 245hp and 370Nm of torque with the century sprint achievable in 6.4 seconds. In fact, we can perceive the engine doubling down on its workload to eke every productive moment for the driver while suspension and traction were first- rate with Agility Control despite the lower ride.
It's a certifiable road muncher, and a car that can be fast any time, when you're in Sport + mode and the Dynamic Select system finds you a new gear without blinking. We catapulted away from slow corners downhill and as a wider car, it's nimble enough to skate through openings and finds overtaking chances where other lesser steeds would hesitate due to a lack of handling aptitude. I did not feel the need for incessant steering adjustments to keep the car honest. Quite capable of tinkering on a rev range like a pianist before upshifting, the E300 Coupe will more than suffice when you need that extra push off in the city where it will likely see more action for hedge fund managers and newly minted cryptocurrency millionaires alike. Sound insulation is also good once you're inside the cabin as most external noises are muted.
All the information you need can be gleaned off an infotainment system on the instrumental panel. What made the most sense was the integration of smartphone capabilities using capacitive aerial coupling that includes wireless charging. Plus, using NFC (Near Field Communication), your smartphone doubles as a digital vehicle key to unlock and start the car. On the outside, the car is impervious to criticism. It's a little hard to get out off because of its two-door setup and relatively low base for those who accustomed to E-Class sedans. Nevertheless, looks wise, it has the muscle definition of an MMA fighter and the requisite BMI to boot courtesy of an AMG body styling in a package that has significantly more girth (and legroom) than its predecessor.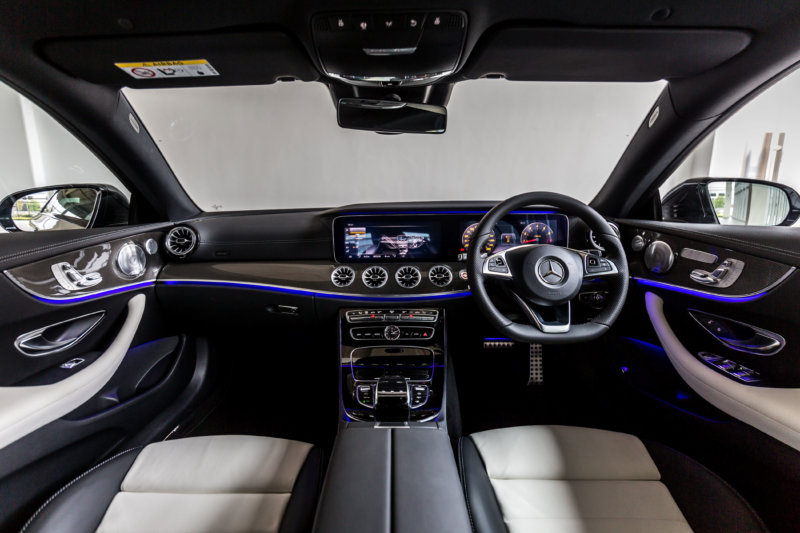 The provocative new grilles and long bonnet with power domes are made cooler by the cornering dynamics while the sheer buffet of offerings including multibeam LED headlamps and comfortable contracting leather interiors will leave you powerless to argue against what is the perfect car for day-to-day driving. Overall, the car looks aggressive and sleek, and ready to run down whatever you point its hood at.
Oh, the bad news? There isn't any. Unless you consider the half a million-dollar Ringgit asking price one.
Words by Jason Kwong.