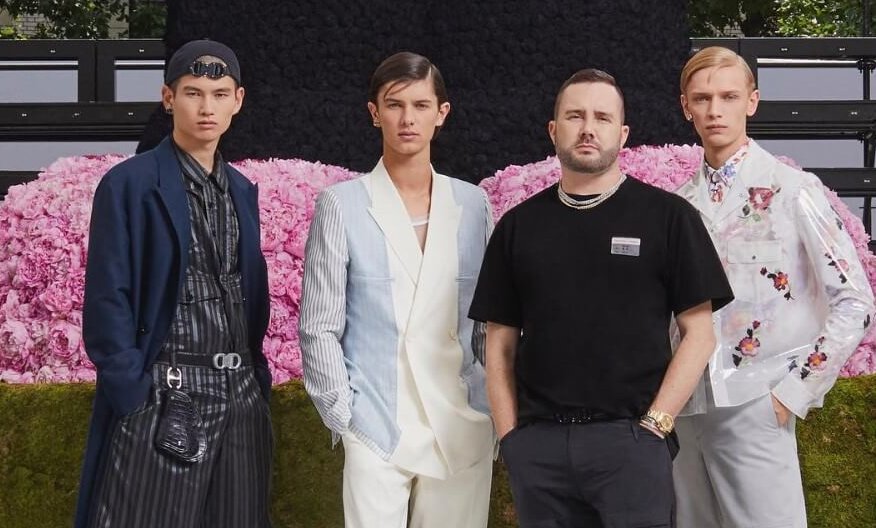 Christian Dior penned in his autobiography that they are two Diors – The man, and the myth, and Kim Jones chose to decipher those codes of Monsieur Dior. A dual tribute – to the reality of Dior, and the fantasy. A dialogue between Christian Dior's private life and his creative output was the main inspiration.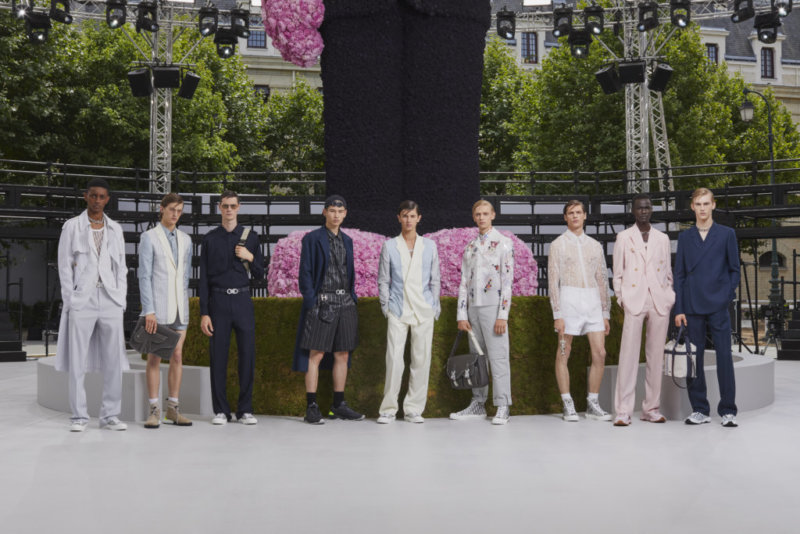 So once Diplo pressed play on the music, and the first model stepped out, the world got to see what Kim Jones had been working on for Dior Homme. Excited is an understatement. We were eager, not jumping out of our seats eager, but eager enough. Virgil Abloh for Louis Vuitton was just as highly anticipated as this is and below we have the best looks to show.
Softer, easier shapes were presented with references to past Dior pieces and collections, such as the Autumn-Winter 1950 collection. Combining tradition with modernity, Jones represented contemporary masculinity. The looks depicted the concept of creating a dialogue between Christian Dior's two different lives through Floral motifs that were shown throughout the collection beckoning Monsieur Dior's love of nature and his "Femmes-Fleurs".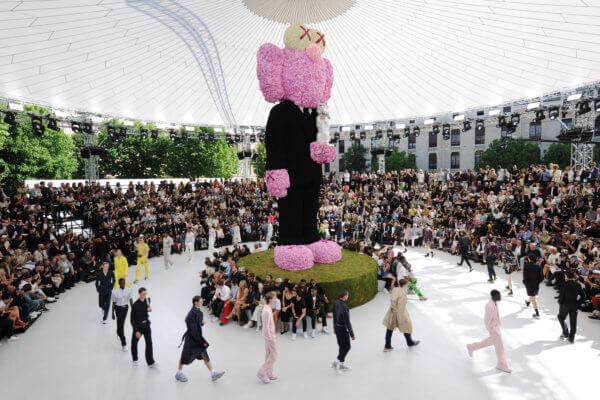 Porcelain inspired colour palette was a throwback to his Edwardian upbringing and love of the eighteenth century. Another colour inspiration was his childhood home at Granville and of course the symbolic Dior Grey.
The 'saddle' bag for men is a first and is offered in a cross-body, backpack and belt-bag styles. A new metal buckle was one of the crowd-favourites, used on accessories, this new buckle introduces the new era of Dior under the artistic guidance of Kim Jones.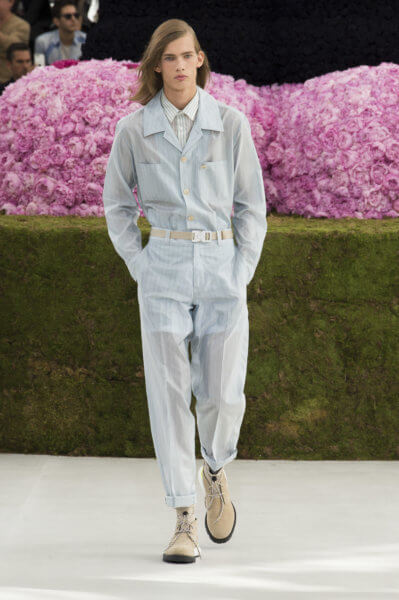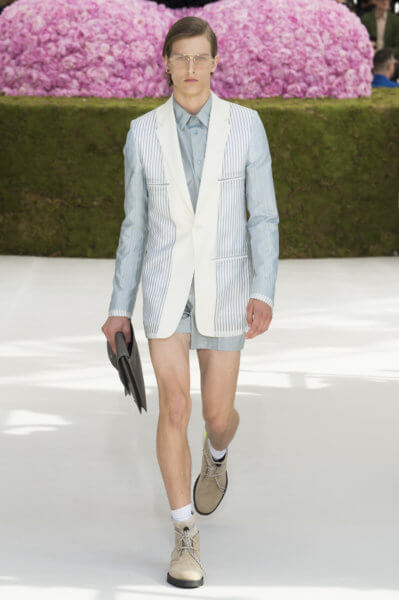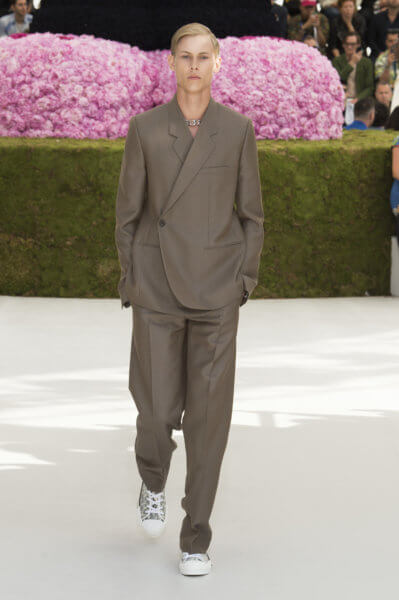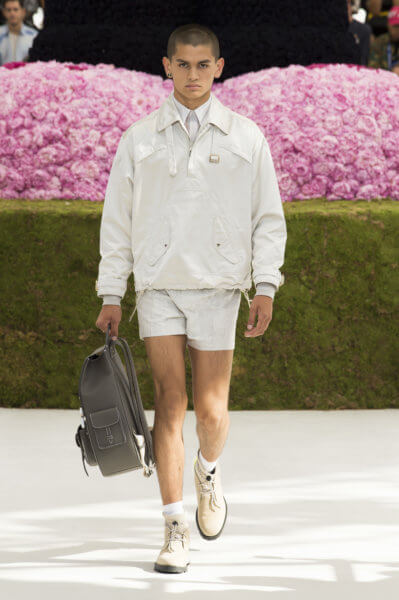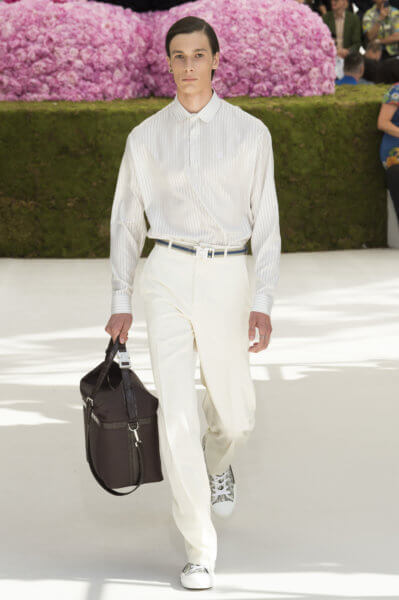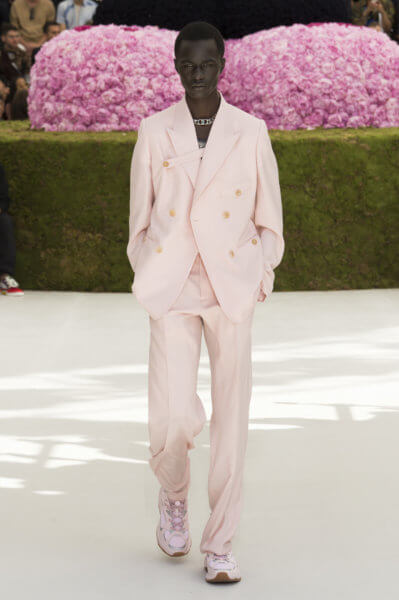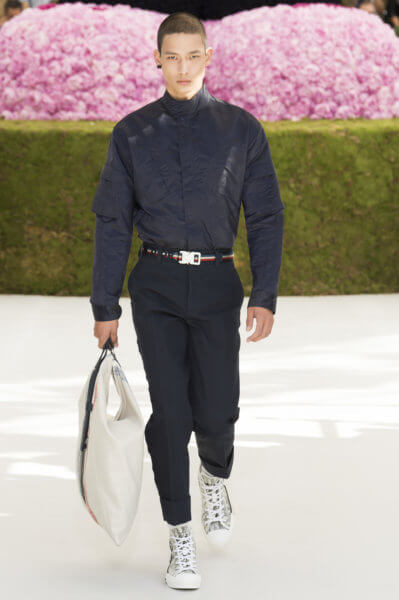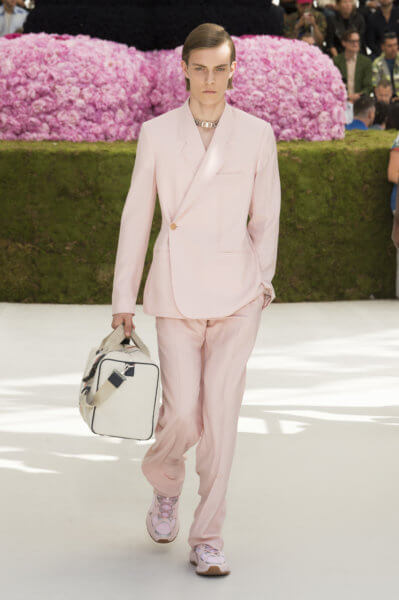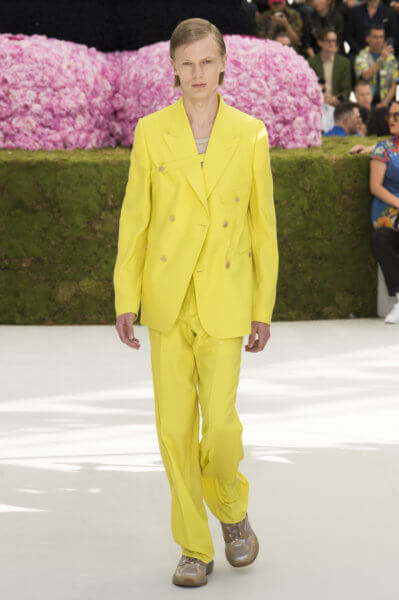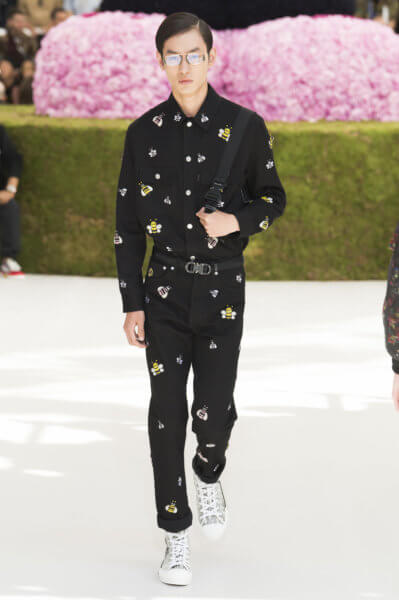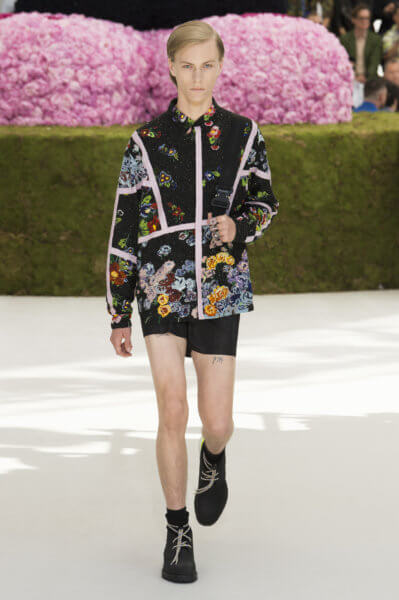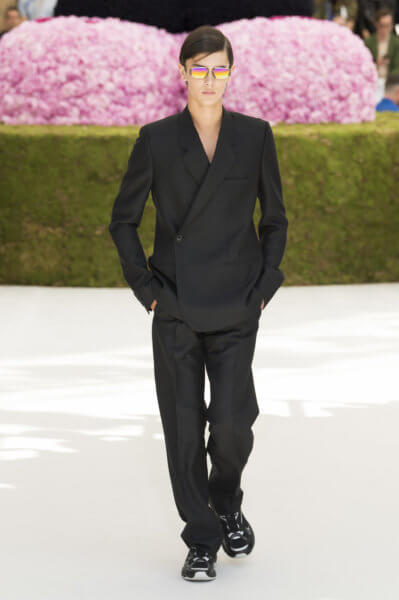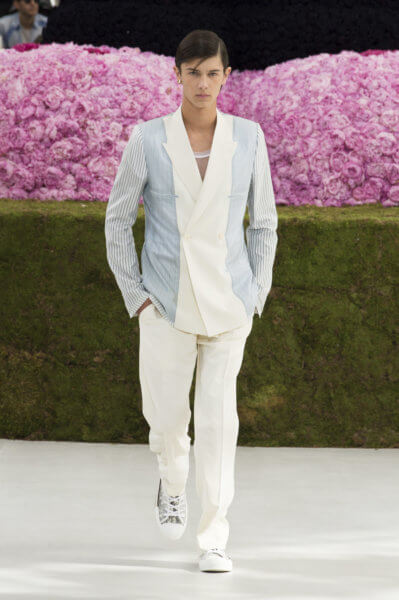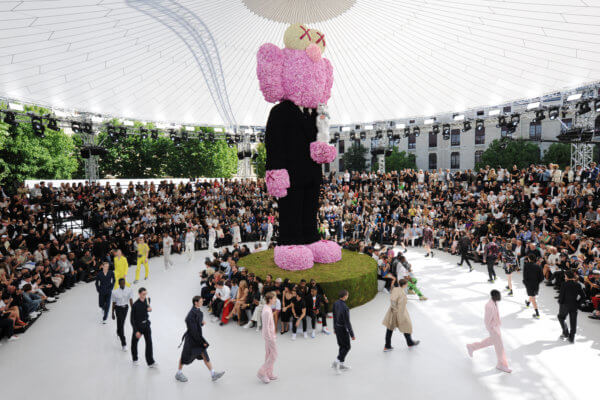 Words by Akashdeep Akashdeep.