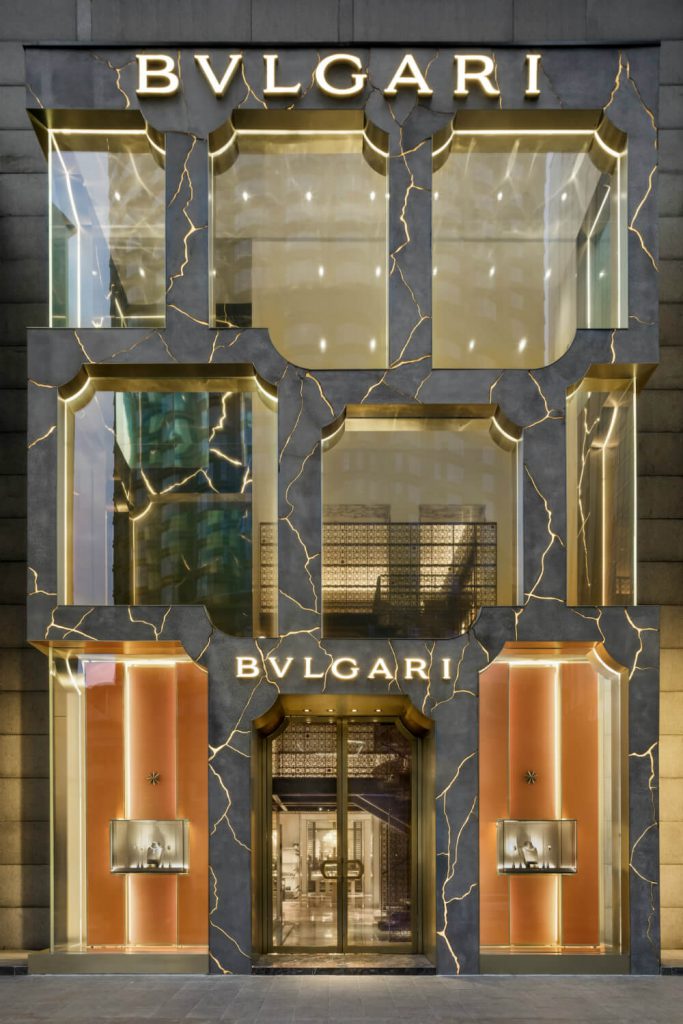 Bvlgari, the Italian jewellery giant is known for its exuberant creativity in jewellery creation, timepieces and store design alike.
And Bvlgari continues to overwhelm us as it unveils its brand new concept for Bvlgari Kuala Lumpur at Pavilion KL in Bukit Bintang.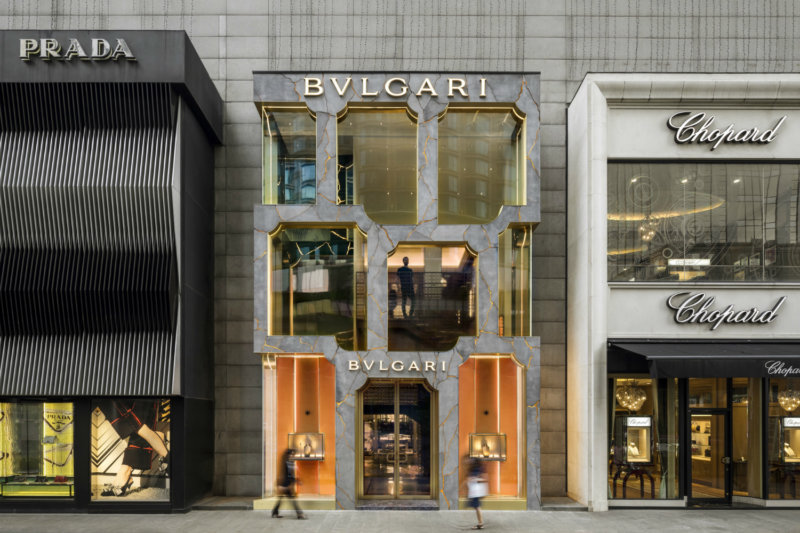 Bound up with the reinvention of traditional materials, the new Bvlgari Kuala Lumpur store boasts of a marble-like facade, which is built with concrete and resin.
The glass fibre reinforced concrete on the exterior is endowed with golden veins, which allows the light to pass through, forming a beautiful golden light on the facade. By day, the store facade is organic; while at night, a more dramatic effect is achieved.
Prepare to embrace a ritzy interior as you step into the store. The facade design of its exterior is also featured in the interior in a glazed concrete. The glass inside the iconic via Condotti frame is framed in brass and has an amber colour that fades towards the top of the building.
Being the first store in a series of MVRDV facade reinventions, the Bvlgari Kuala Lumpur interior design drew inspiration from Bvlgari's via Condotti store. The facade adorned with gold light – as if it was blessed by the Thor, the god of thunder – is both elegant and mighty.