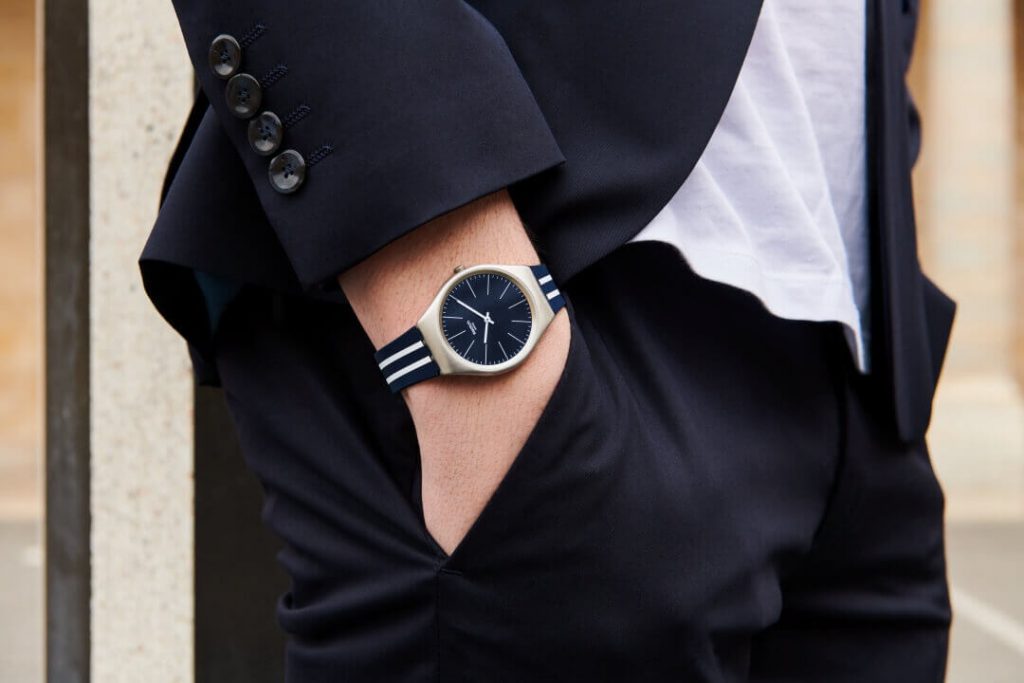 Summer rolls around, and chances are you'll wind up at the pool, soaking up the sun.
The combination of warm weather and casual attire provides the perfect opportunity to show some SKIN — and by that, we mean Swatch's collection of extra-flat fashion timepieces.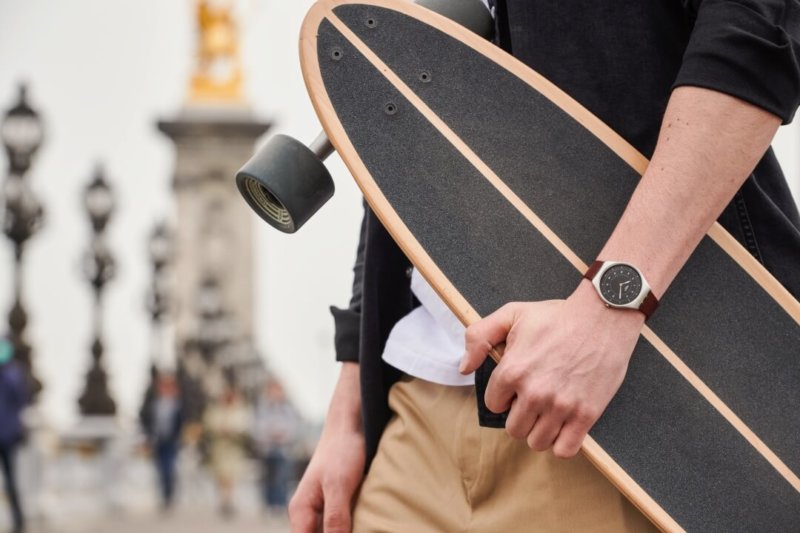 Recently updated with two new sizes and a riot of styles, the SKIN also features a double-injection case with two-tone wave profile that sits seamlessly on the wrist.
This summer, the collection gets comfortable with another of the brand's material concepts — Irony — to create a #FutureClassic for the sunny season.
The SKIN Irony is the metallic version of Swatch's thinnest collection at just 5.8mm thick.
A total of eight models are wrapped in brushed or polished stainless steel, featuring the same qualities of minimalism, thinness and lightness; the metal is naturally hardwearing, providing excellent utility while being lightweight thanks to the innovative "wave" case construction.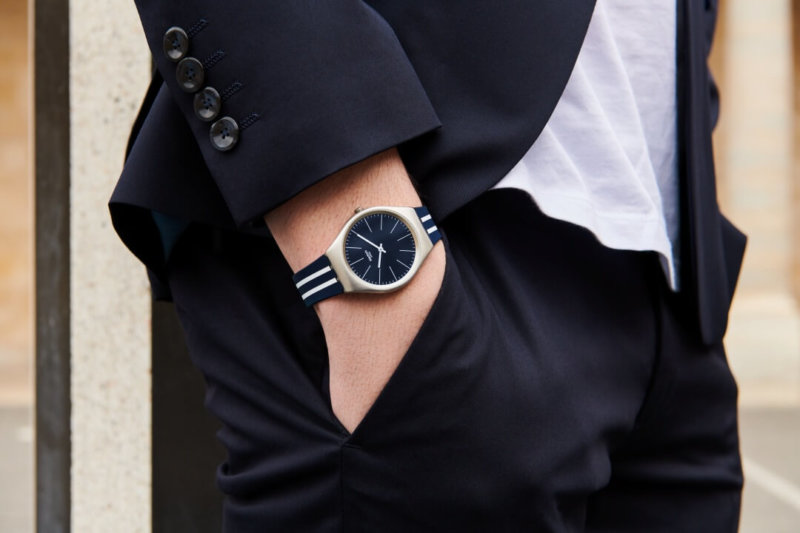 On the SKIN collection with new looks, creative director of Swatch Carlos Giordanetti said, "With the new SKIN Irony collection, we aimed at creating a new reference of style. It stands for a new generation of understated, minimal yet sophisticated design language".
Indeed, it's a language that speaks wholly to summer: the entirely golden SKINLINGOT glints off extra sunshine for a sleek boost of style; the SKINBLUEIRON's navy-striped silicone strap makes it ideal poolside; and the classic brown-and-black SKINBRUSHED is functional for formal occasions in the sun.
Click through the gallery for the SKIN Irony collection.