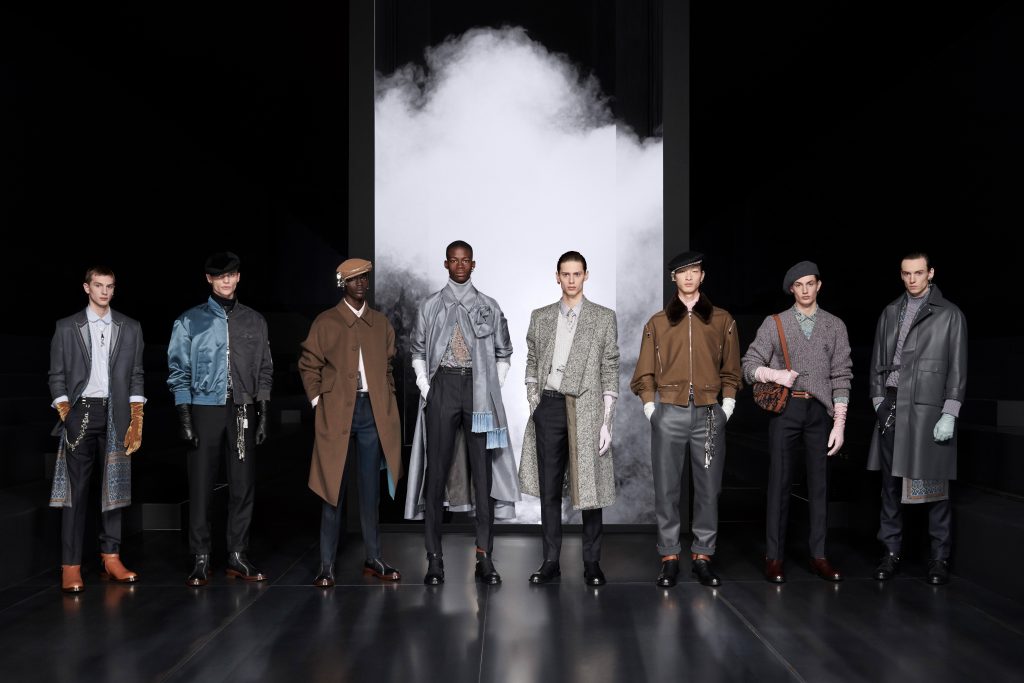 Another season, another spectacular show from Kim Jones for Dior Men. The Dior Men's Winter 2020/2021 collection saw the artistic director combined the House's codes with Judy Blame's DIY-inspired style – resulting in flamboyant menswear with couture-esque silhouettes and exquisite finishing and detailing.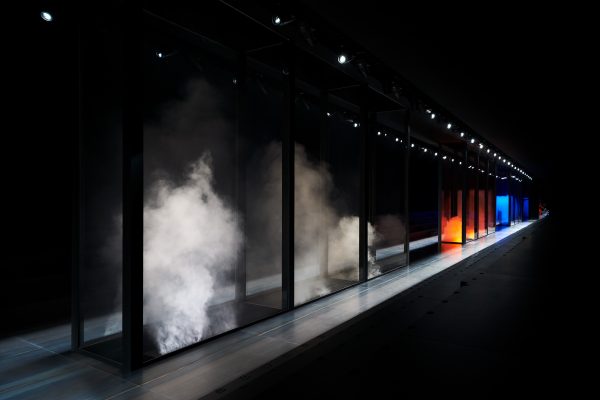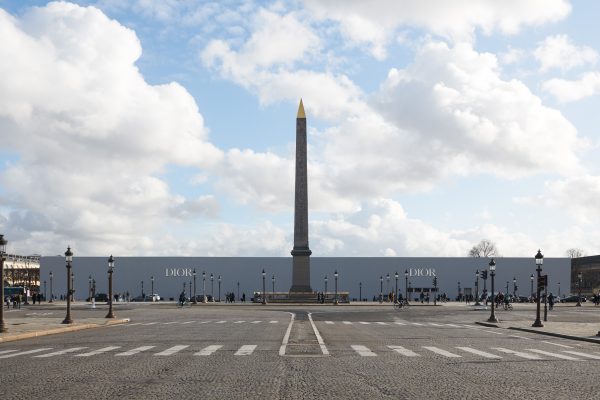 Held in a gigantic tent spanning across Place de la Concorde, guests weaved their way around large glass boxes set up in the centre of the runway. As the lights dimmed, multi-coloured smoked filled the cases creating a dramatic backdrop for the entire show. For this season's collection, Jones drew his inspiration from the iconoclastic stylist, jeweller and art director who is seen as a pivotal figure and a symbol of creativity that always looks to the future. "It's things Judy would have loved," said Jones during the preview. "I was sort of looking at it through his eyes."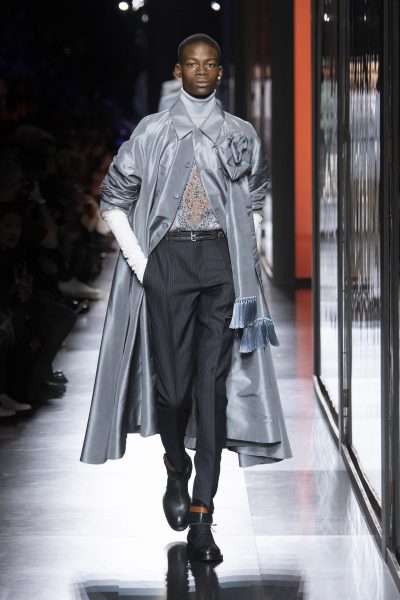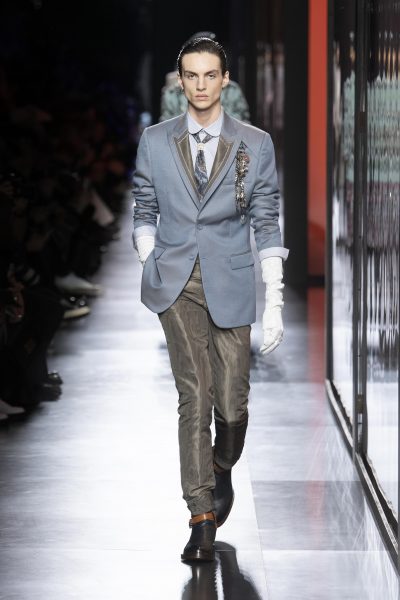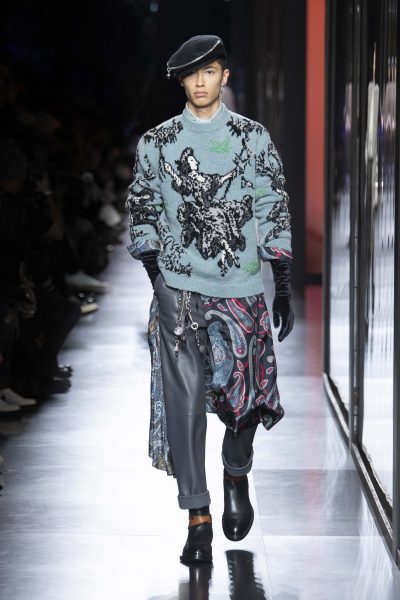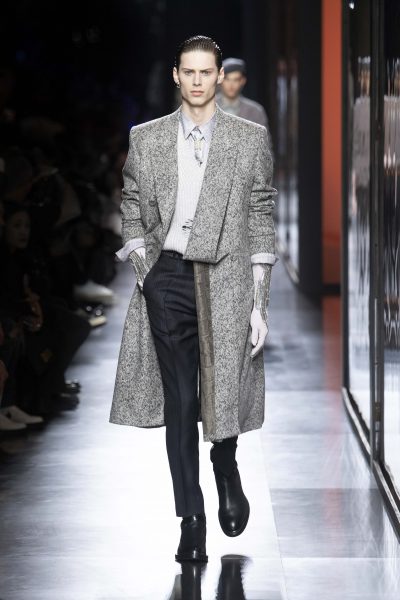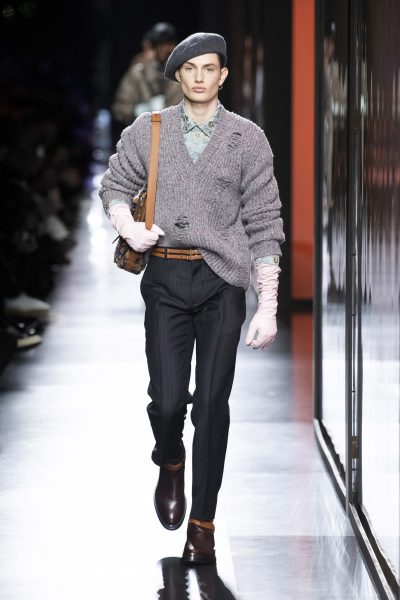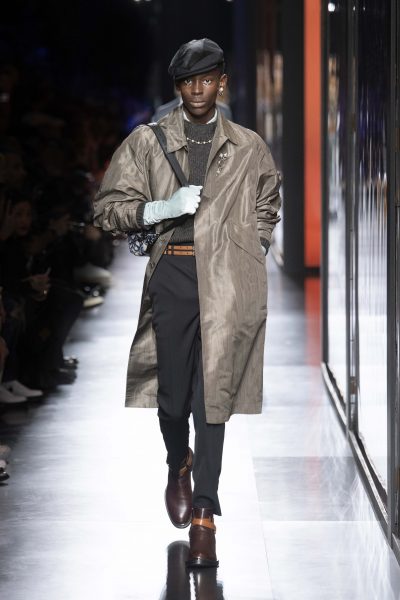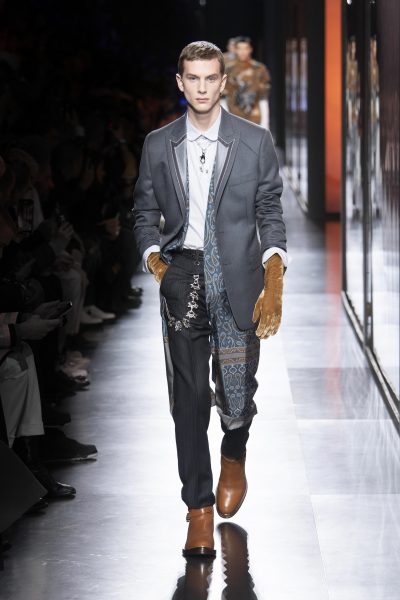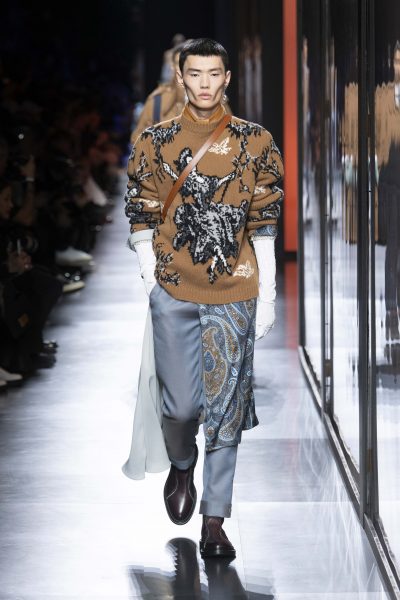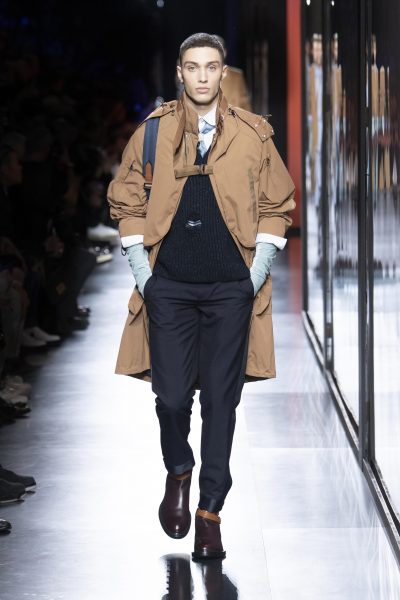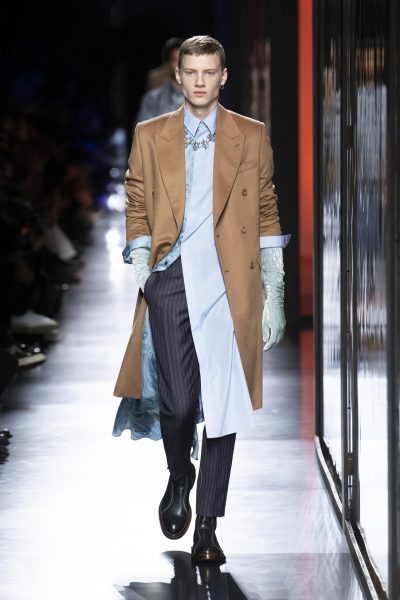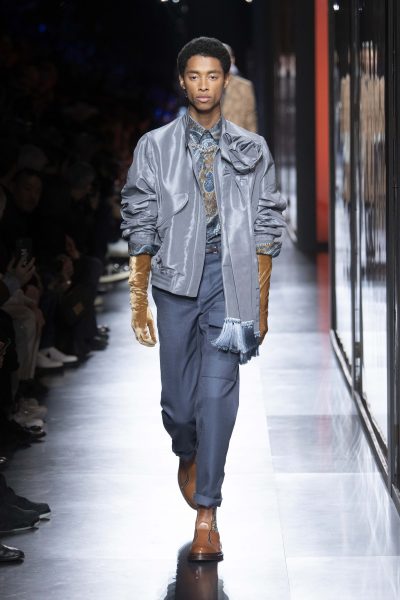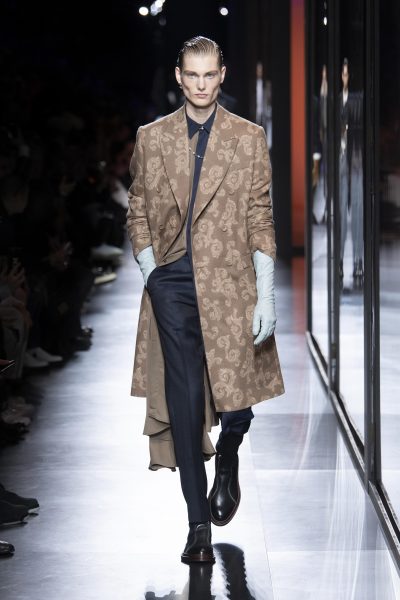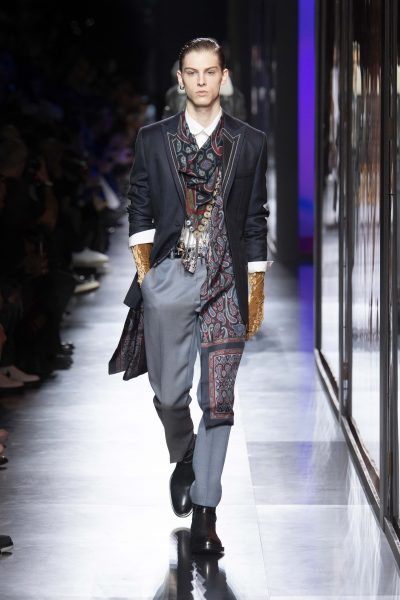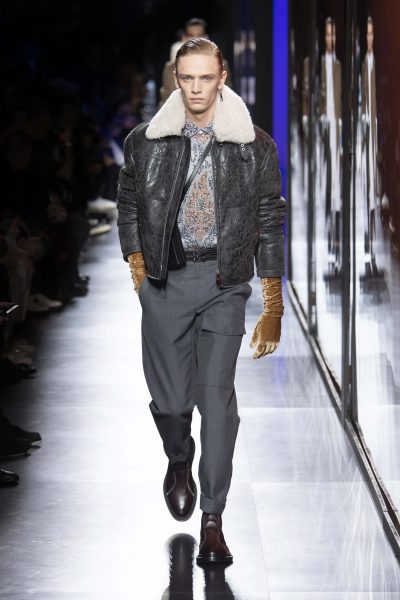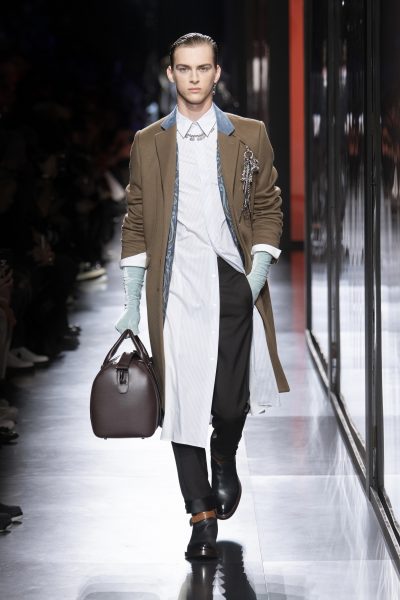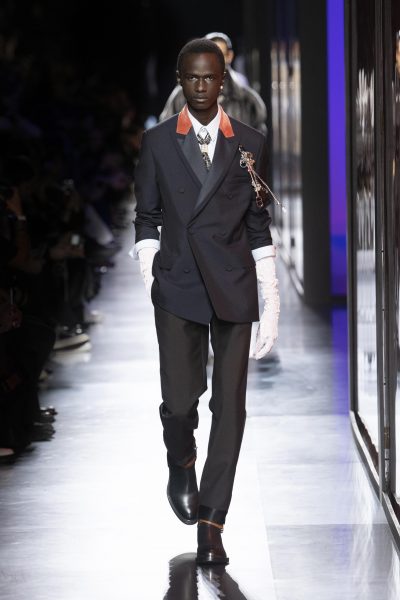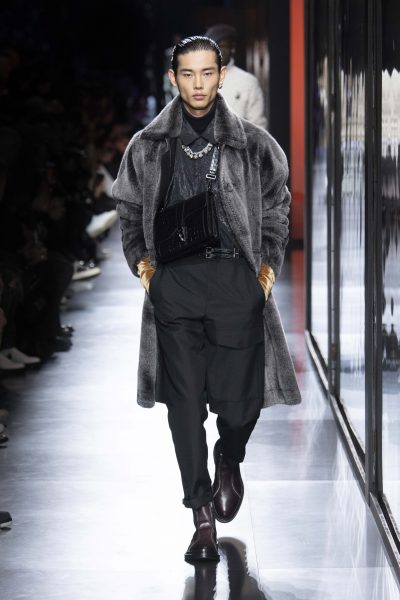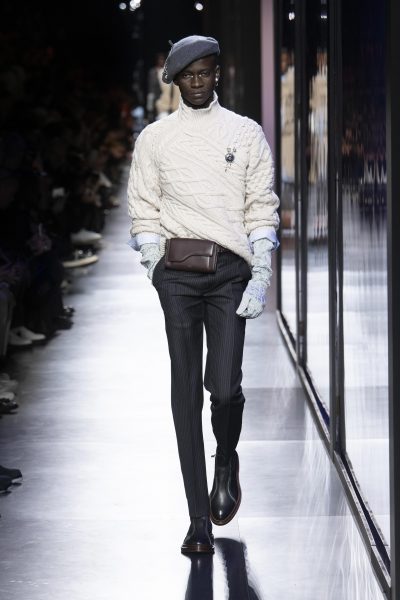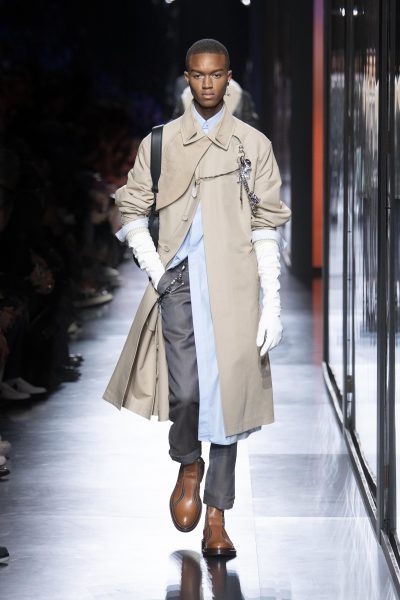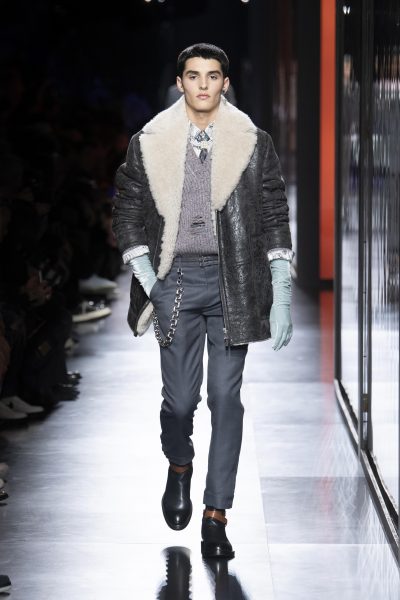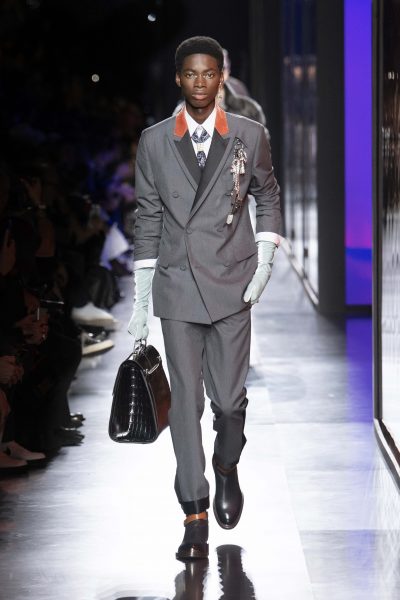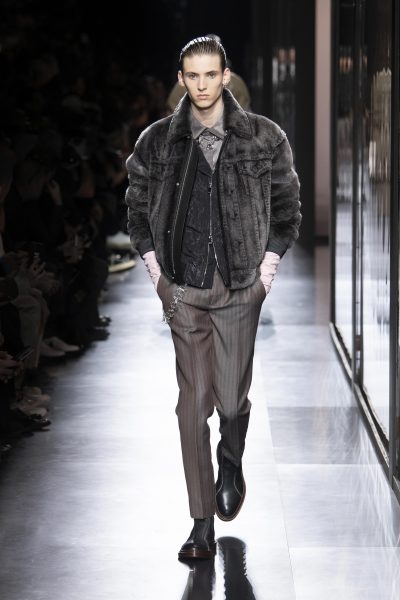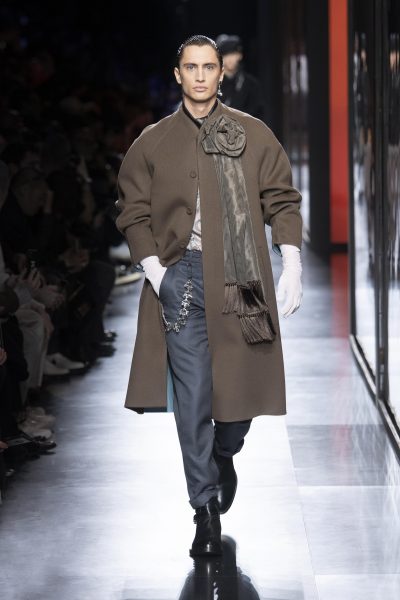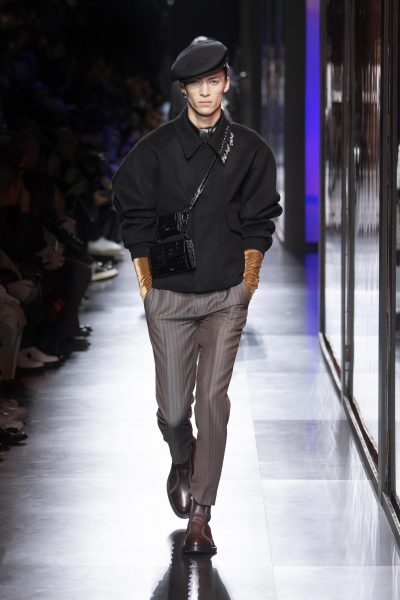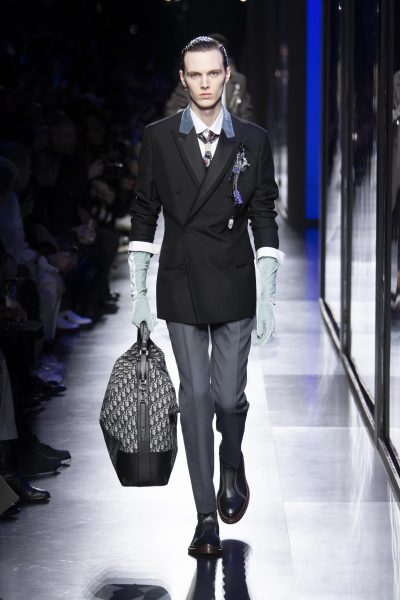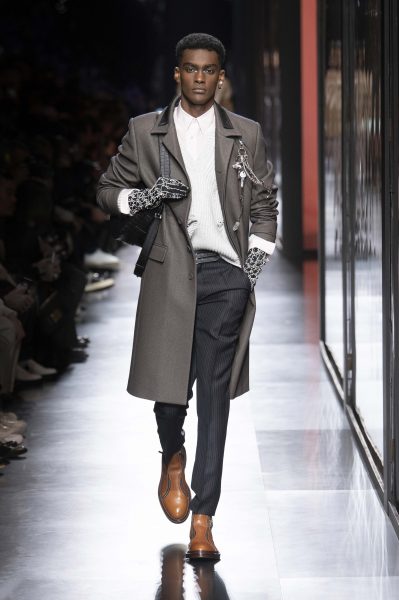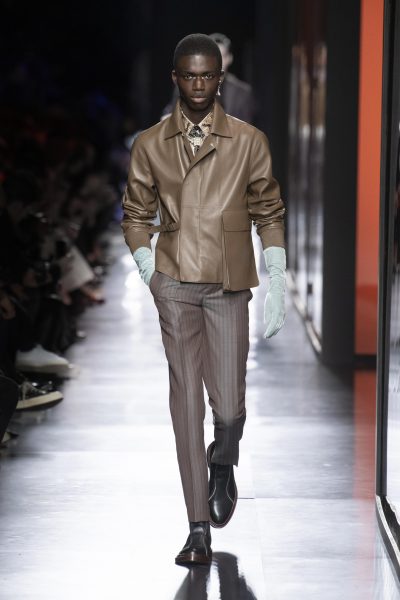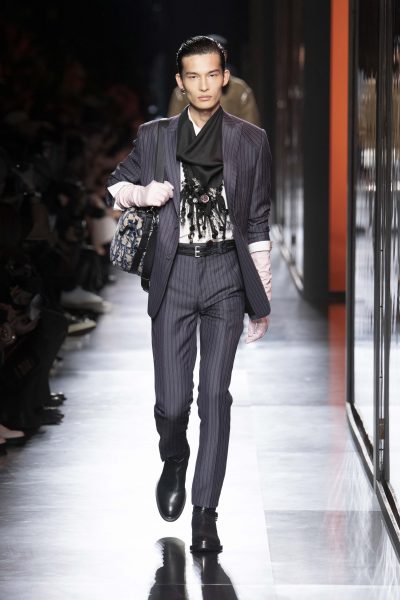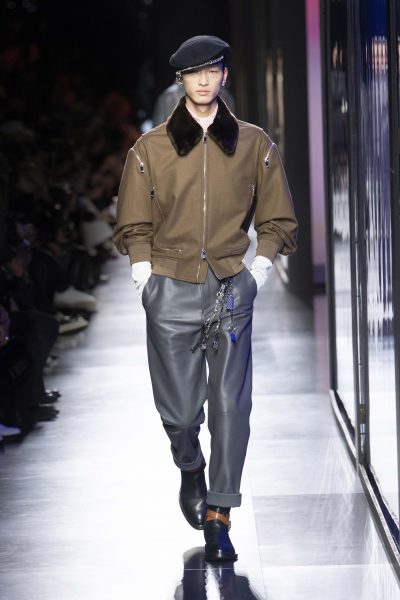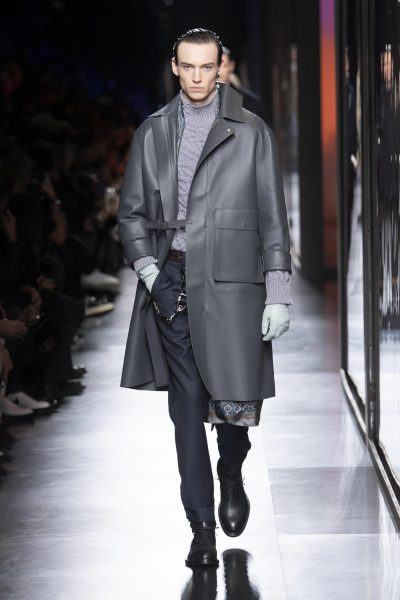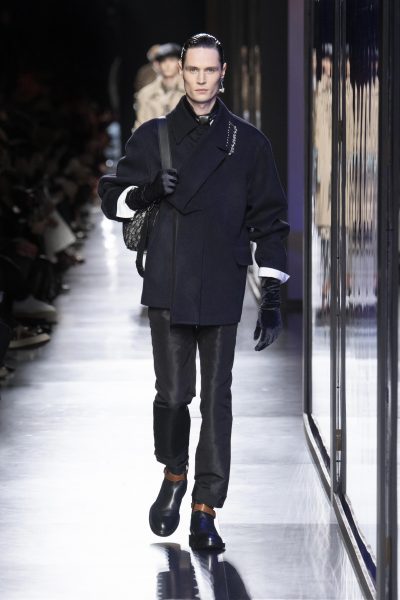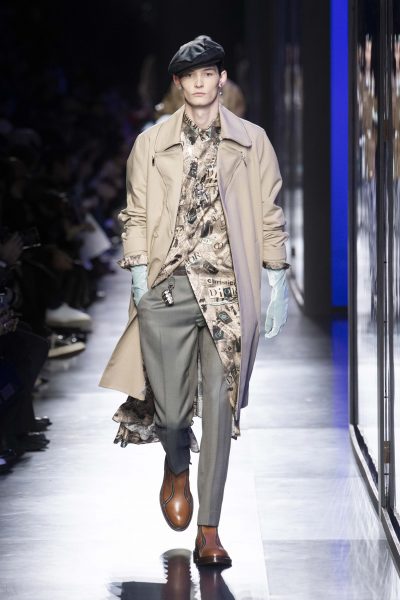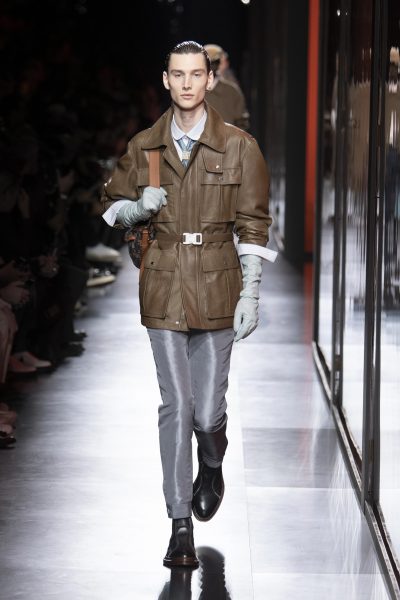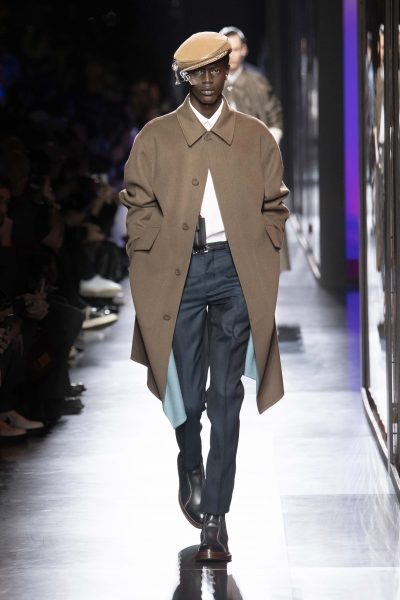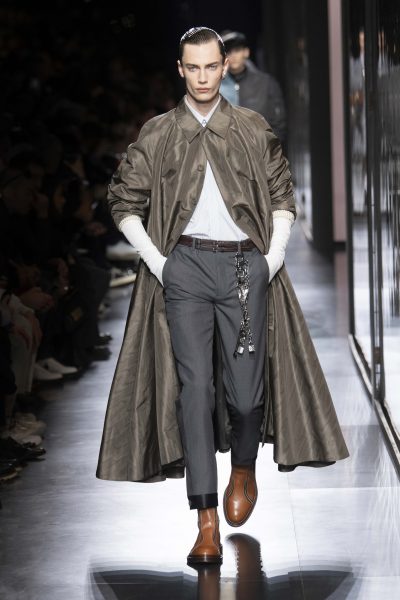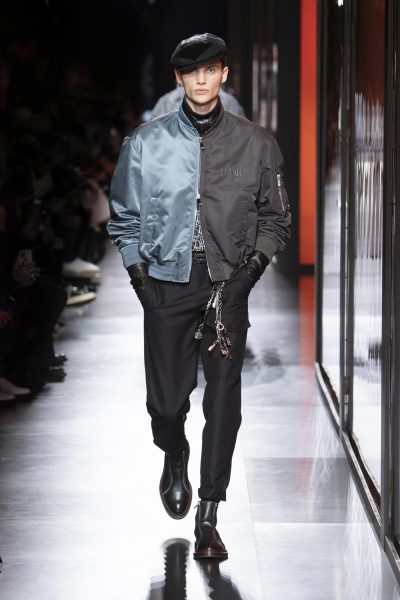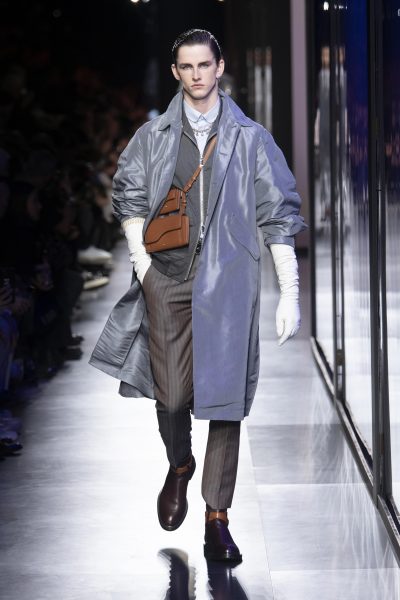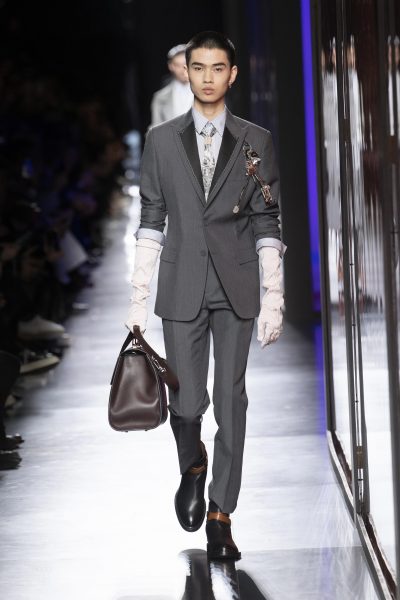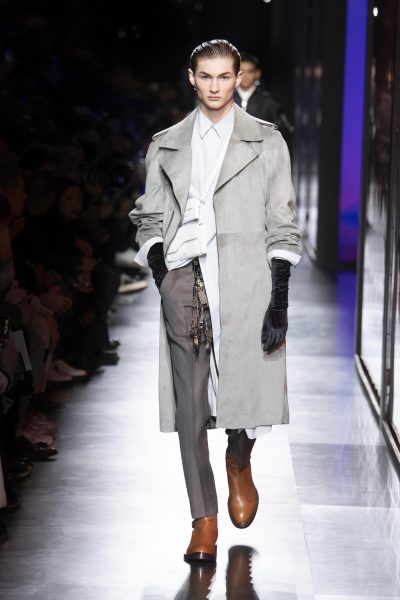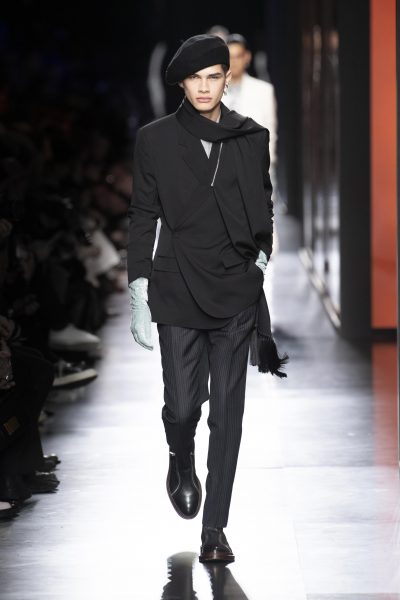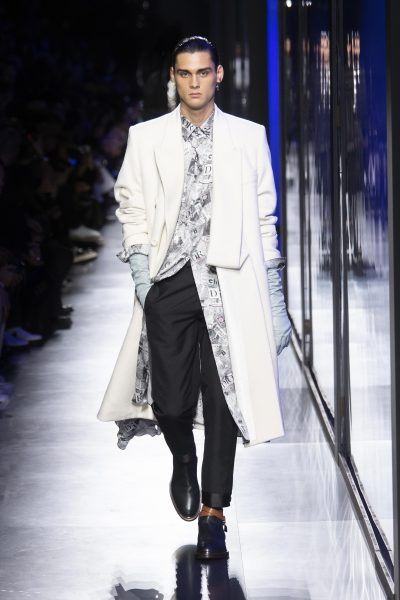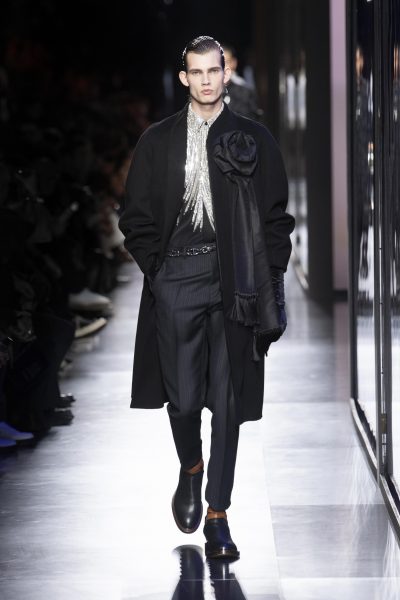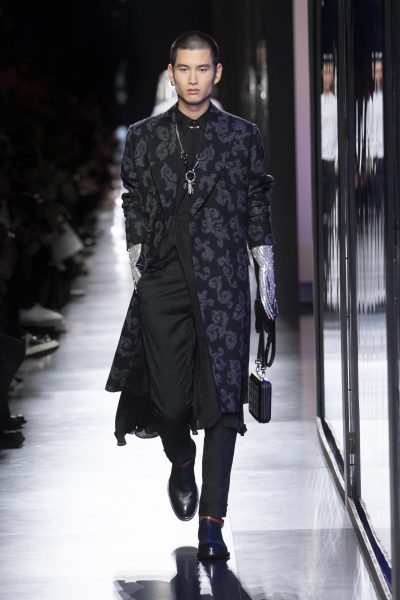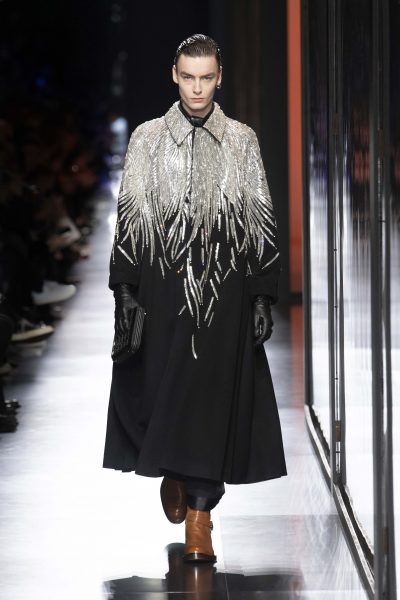 Some coats and jackets in moire taffeta, flannel wool, mink and fox fur were treated with Blame's signature safety-pin jewellery and crushed rosette near the collar and paired with slick suit pants in blue and darker shades. Headgear such as beret with a zipper at front and velvet opera gloves in pastel and earth tones, some were covered in a pearl-embossed Dior Oblique motif which can be seen in almost every look. The saddle bag was revisited in new forms that recall the structure of briefcases and camera bags while flowing silk tunics in reprised historic Dior patterns and parsley print layered under everything from suit with inset lapels to sweaters in Toile de Judy motif. Once again, Kim Jones came out with a collection that explores values of excellence and authenticity, evoking fashion not just as a finished product but also as a creative process.