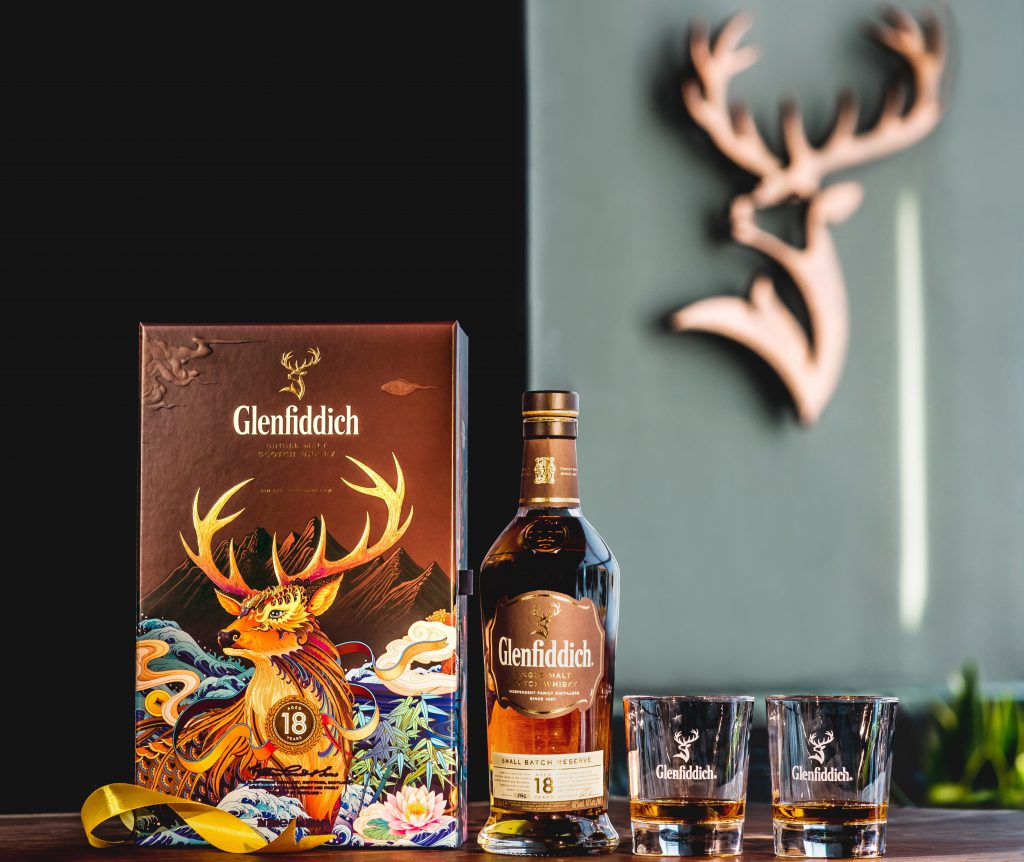 During the recent Glenfiddich event at Beta KL, the whisky brand unveiled the Glenfiddich Limited Edition Festive Packs to VIPs and media friends. The majestic line-up of 12 Year Old, 15 Year Old and 18 Year Old single malts in limited-edition gift packs are illustrated by Shenzhen-based artist Rlon Wang.
Wang reimagines the distiller's royal stag icon that stands out on every bottle of Glenfiddich (which, by the way, means "valley of the deer" in Scottish). His vibrant, multi-layered depiction of the imposing animal's 12-pointed antlers is masterful, while the flowing ribbon and medal around its neck symbolises Glenfiddich's status as the world's most-awarded single malt.
The pack also pays tribute to the eastern voyage made by Charles Gordon, son-in-law of Glenfiddich founder William Grant, in 1909. Gordon was famously known for journeying as far away as East Asia to spread word on the exquisite whiskies of the William Grant & Sons family. Closer examination reveals an intrepid figure rowing a cargo of whisky casks downstream. The wild Scottish landscape blends with hallmarks of ancient and modern Asia in a mythical evocation of the long-standing connection between two cultures.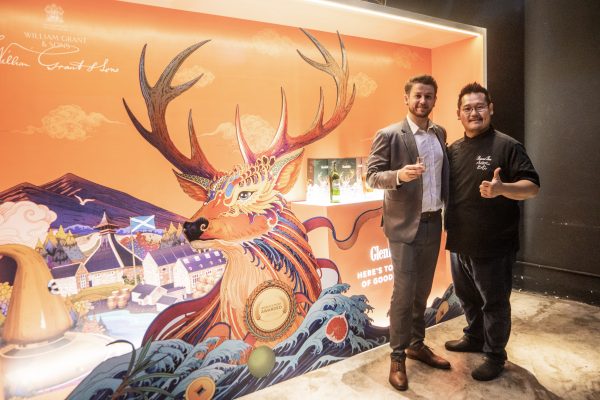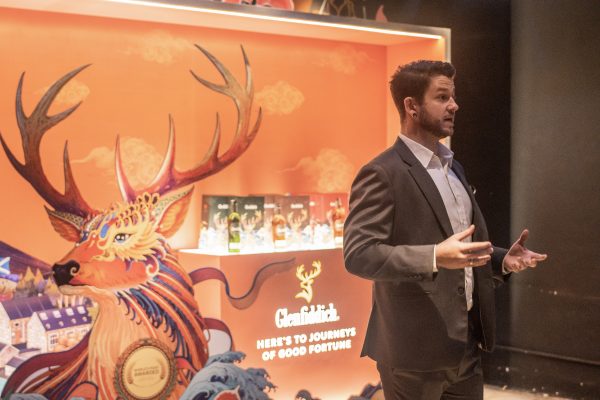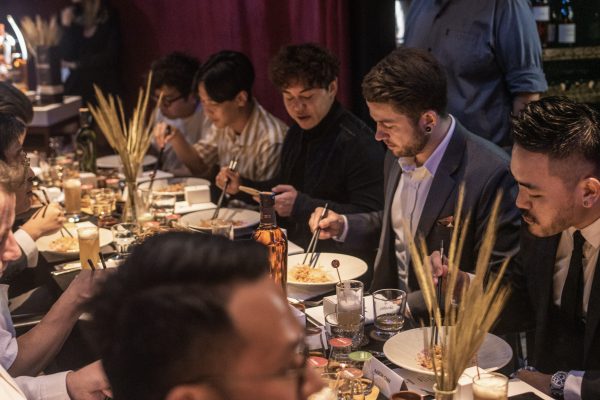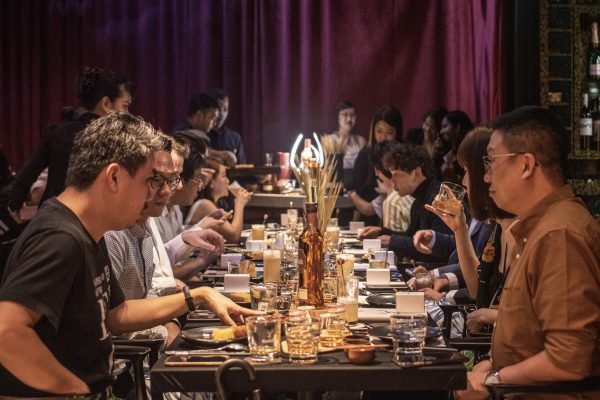 Wang's colourful illustration takes inspiration from his personal memories of family gatherings at Lunar New Year, as well as the symbolic meaning of deer in Chinese folk tales, where the animal often represents long life and good fortune.
These limited-edition festive packs will be available at selected grocery stores and supermarkets, duty free outlets.