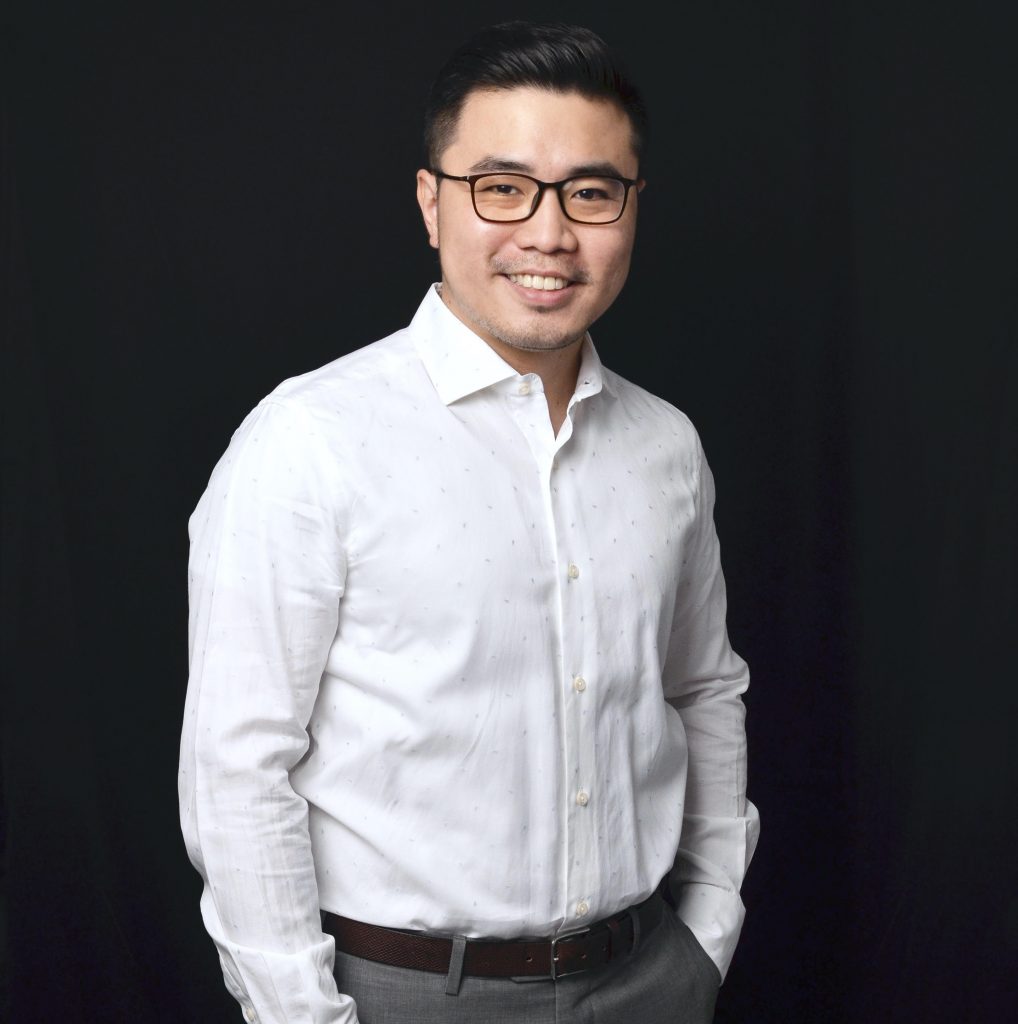 Dr Ong Jin Khang, a certified aesthetic medicine physician and founder of The Retreat Clinic that has been in the business for almost 10 years, is your go-to guy for all things beauty. Renowned in the industry for his expertise in non-surgical treatments, what sets him apart is that he really wants to understand the motivations of his patients, when he knows what makes them tick, he knows how best to help them become a better version of themselves. Prior to opening the clinic, Dr Ong studied at the American Academy of Aesthetic Medicine where he harnessed modern medical technology to provide his patients with a variety of non-invasive alternatives. His laudable skills have earned him a legion of loyal fans who now look more rested and refreshed. Here, we talk to Dr Ong about The Retreat Clinic and its aesthetic treatments.
What made you decide to go into the aesthetic field?
An aesthetic doctor is like an artist and the patient is his canvas. Patient expectations are high and this job is a combination of skill and art, which makes it is very challenging. Even though it's a tough field, I feel that being an aesthetic physician has empowered me to make a difference in my patients' lives – boosting their confidence and making them feel good about themselves every time they look in the mirror.
If not aesthetic practice, what would you have pursued?
I'd have gone into Urology. I was actually serving in the Urology Department in Hospital Kuala Lumpur for two and a half years prior to embarking on my career in aesthetics. I think I've come full circle as I now have an Emsella chair that treats urinary incontinence in men and women. I guess you can never run away from your true calling.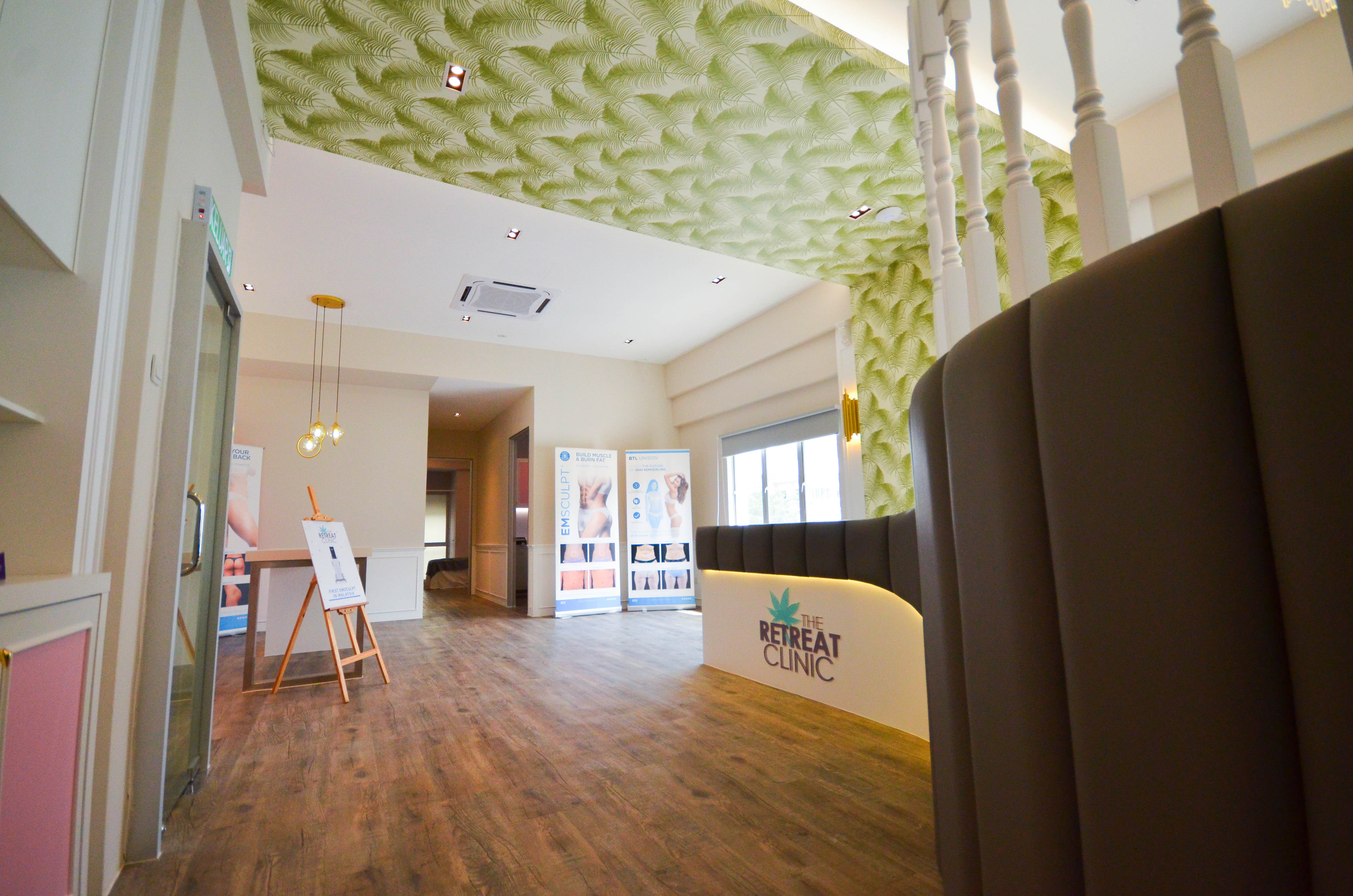 What were the challenges when setting up this clinic?
I think the main challenges were limited funding and being patient to build up The Retreat Clinic's reputation. Honestly, setting up an aesthetic clinic is no easy feat. Machines cost a lot of money and not to mention finding the right building in the right location with the rental to suit your budget. Staffing was also a great challenge but I was very fortunate to find a great team which has stuck with me through thick and thin till where we are today!
How would you describe The Retreat Clinic ethos?
The Retreat Clinic is a medical aesthetic clinic specialising in providing professional, safe and personalised aesthetic treatments. We believe it is important that treatments are well thought out and necessary for a client. Patients will always be ensured they are given the most comprehensive information needed about their desired procedures to make informed decisions. We strive to achieve natural results with non-surgical cosmetic procedures. We do not hold to the unnatural and false ideals of beauty that many associate with cosmetic intervention such as frozen features or a vastly overfilled lip. Our aim is to help people feel more comfortable in their own skin and to promote body confidence. Sometimes, all it takes is a little cosmetic treatment to return an individual's inner glow.
What should a person consider before going for a treatment?
My ultimate advice is always about the safety. Choose a reputable clinic with a skilled doctor and team. Go for FDA-approved treatments that have been clinically proven to work and are proven safe. I think these should be the most important considerations before anyone goes for any aesthetic treatment. There are so many beauty centres doing unauthorised, uncertified beauty procedures these days and I don't understand why Malaysians are still going to them. Isn't it scary that a beautician with zero medical knowledge is about to inject an unknown substance into your face? And yet many pay thousands of ringgit to get their beauty fix at such places.
What are the most common treatments sought by men in Malaysia?
Men come in for the same treatments as women! Men want to look good as well and they know that having a dash of botox and dermal fillers once every few months will work wonders. They also get their monthly laser treatments and facials over here at The Retreat Clinic. Many of my male patients are also very particular about their body shape and many of them who are gym-goers love coming here for the Emsculpt treatment, a device that contracts abdominal muscles (akin to sit-ups) 20,000 times every 30 minutes. Those who have stubborn fat will get their fat frozen off permanently with Coolsculpting.
Are there any treatments you offer that are exclusive to your clinic?
We pride ourselves in combining various modalities, creating new treatment protocols to treat different body types and problems. I am really proud to say The Retreat Clinic has been pioneering in introducing lots of latest treatments in Malaysia. We were the first in Malaysia to have Emsculpt and the first in Southeast Asia to have the revolutionary BTL Unison that treats loose skin and cellulite. On top of that, we have a complete core strengthening programme, using Emsculpt and Emsella where patients can develop stronger core strength with minimal workout. I also created new techniques for injecting PRP (Platelet Rich Plasma) giving patients better comfort and results.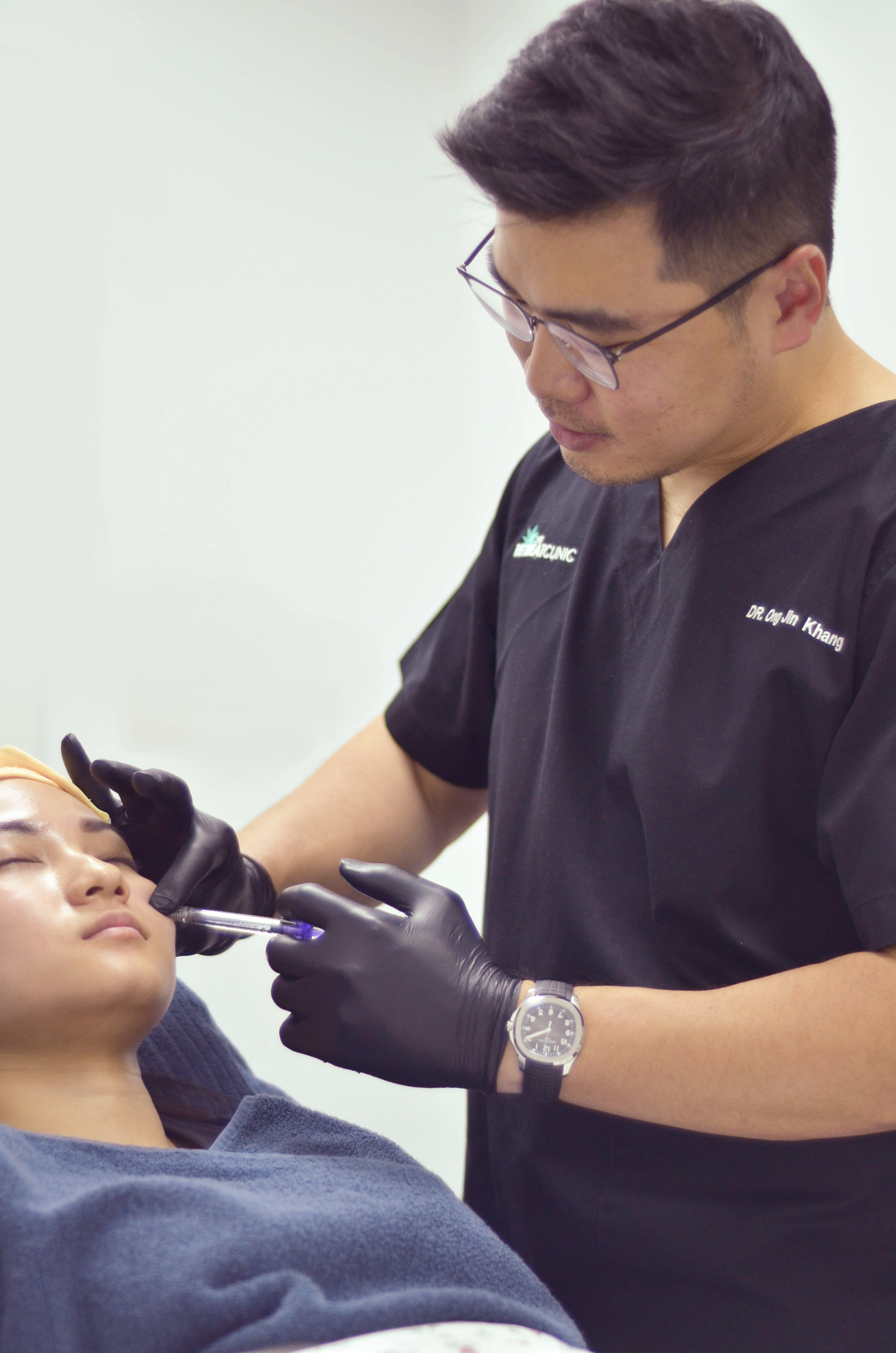 Describe your day as an aesthetic doctor.
I spend the better part of my day counselling patients on how to rejuvenate and enhance their looks and appearances. Most times I spend about an hour with every patient of mine as I feel that patient education is important and I want them to know what the treatment is all about and whether it is suitable for them or not.
What is the most rewarding part of your job – and what is the hardest?
I am honestly very motivated by hearing from a patient who feels that the treatment he or she underwent has significantly improved his or her life – that's the best part of my job. It's a privilege to work with right treatment protocols, products, and even machines that encourage people to develop self-confidence and thus making a positive impact in their daily lives. While aesthetic treatments are still very much in its infancy in our country, it still draws positive feedback from most patients. But there are also those who spread negative comments about them. The vitriol in their comments isn't surprising but is unnecessary. I believe with proper patient education, the general public can understand more about aesthetic treatments, on how to identify safe treatments and how it can impact their lives. If we can help make some people realise that it is okay to take care of your appearance and thus make your confidence grow, it is going to be a win for us and everyone else.
What is your definition of beauty?
Beauty is what you see when you look in the mirror. If you are not happy about something, there's always The Retreat Clinic.
Which three words define cosmetic treatments for you?
Refresh. Rejuvenate. Refine.
How far can this field go, say, five, ten years from now?
The advancement in technology has been staggering and there is no sign of it slowing down. Just a few years ago, the only method of reducing fat was via surgical liposuction but now we are freezing fat and even building muscles with non-invasive treatments! People are starting to see the value in spending less time recuperating after a procedure and thus opting for treatments that have minimal to zero downtime.
For more details about The Retreat Clinic, click here