Patek Philippe is holding their 5th and largest "The Art of Watches" Grand Exhibition in Singapore. From Saturday, September 28 till Sunday, October 13, 2019, the world of Patek Philippe makes landfall for the first time in Asia, bringing the exquisite heritage and legacy of the historic salons on Rue du Rhône in Geneva, the manufacture in Plan-les-Ouates, or the Patek Philippe Museum.
Taking place during the Singapore Bicentennial year, Patek Philippe's Grand Exhibition brings 180 years of artisanal watchmaking craft to to the city-state's iconic Marina Bay Sands, underscoring the diminutive country's unique importance as world's 7th largest watch market (first if you adjust by per capita) and in general, Southeast Asia for Patek Philippe.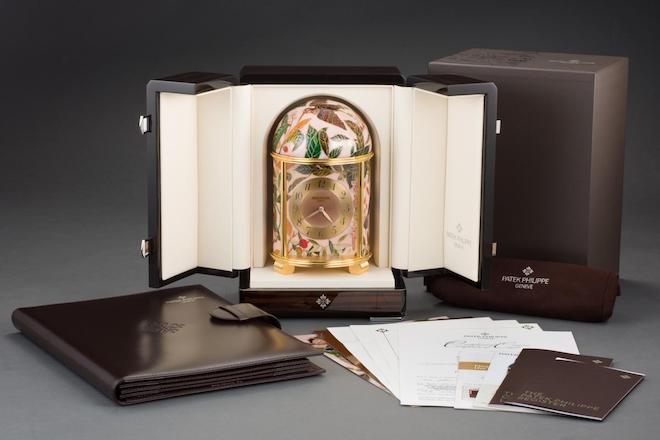 Spanning 1800 square metres at Marina Bay Sands (comparatively, the New York Grand Exhibition was 1200 square metres), The Art of Watches Grand Exhibition recreates the world of Patek Philippe in Singapore via ten themed rooms, rooms, each with its own distinctive ambiance. Visiting the Patek Philippe Grand Exhibition in Singapore  is akin to visiting the hallowed grounds of the Patek Philippe Salon, factory and museum in Geneva – an immersive movie of the maison's history provides context for what curious guests and watch aficionados are about to experience in each of the rooms where watchmakers and artisans demonstrate their skills live on site, offering insights into horological artistry and the finesse mastered by specialist artisans such as enamel painters, a large foundational craft for the Geneva manufacture.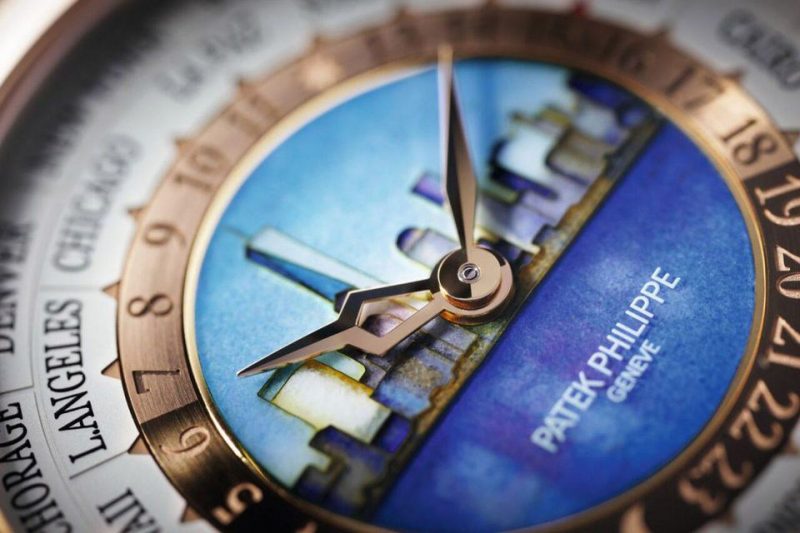 A comprehensive array of Patek Philippe's current collection will be present as well as an amazing range of rare and unique high complications and other stunning calibres. Celebrating Singapore's Bicentennial, a a specially themed Singapore 200th Anniversary room will present selected timepieces and milestones of Patek Philippe's history together with key milestones of Singapore's rich history since Sir Stamford Raffles' arrival in there. When you're done with exploring all 1800 square metres of amazing watchmaking artistry, you can finally take a breather in the Patek Philippe lounge café.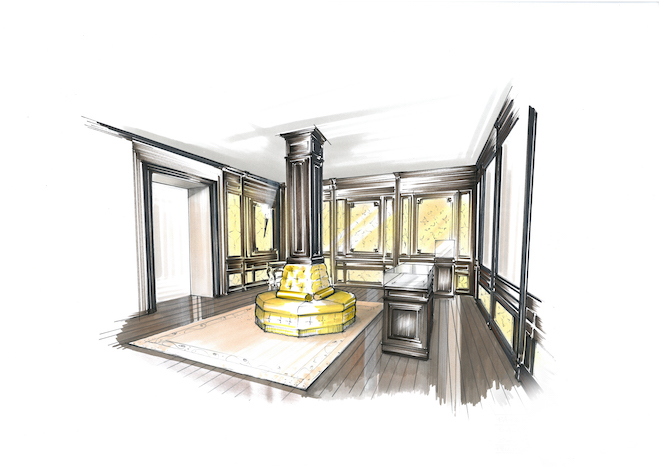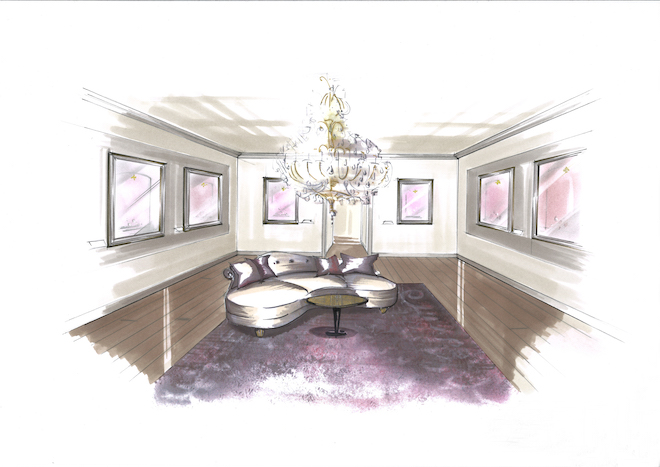 The museum section is divided into two departments, as is the case in Geneva. The "Antique Collection" provides a wonderful historic panorama of the history of watchmaking with some of the very first portable timepieces from the mid-16th century, richly enameled pocket watches, musical automata, and technical timepieces crafted by Europe's most gifted watchmakers. The "Patek Philippe Collection" offers a selection of the manufacture's most splendid creations from 1839 to the present day. Notable among them are the royal watches (particularly a piece presented to Queen Victoria in 1851 during the Great Exhibition at the London Crystal Palace), the first Swiss wristwatch (1868), and some of the most famous Patek Philippe "supercomplications".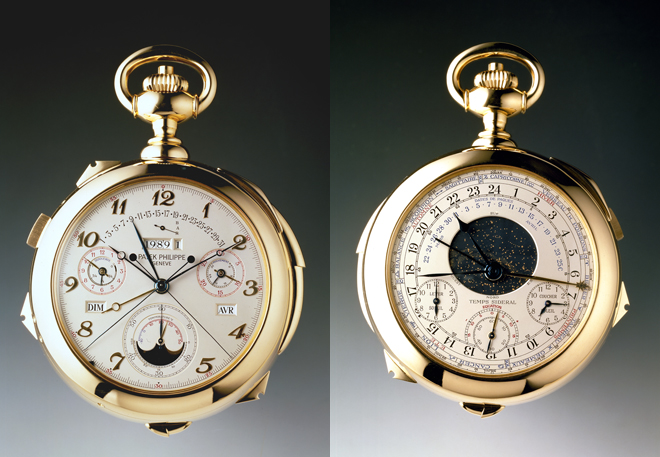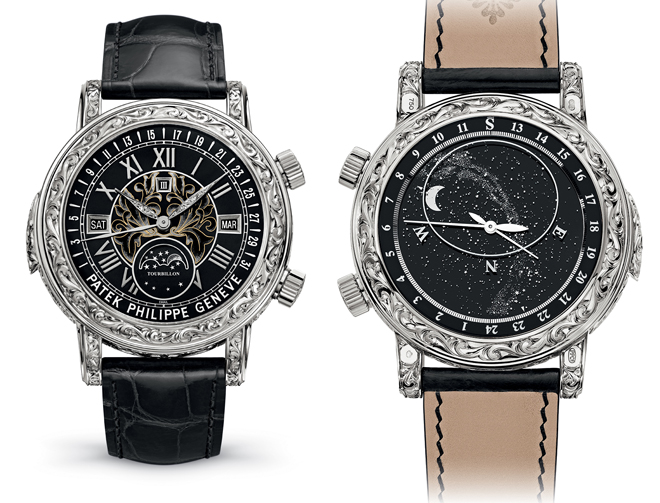 Since 2012, Patek Philippe has held its Art of Watches Grand Exhibitions around the world, beginning with Dubai, heading to Munich in 2013 and then to London in 2015 before heading to New York in 2017 where 27,500 visitors convened at Cipriani 42nd Street to gain an intimate look at the last independent, family-owned watch manufacturing company.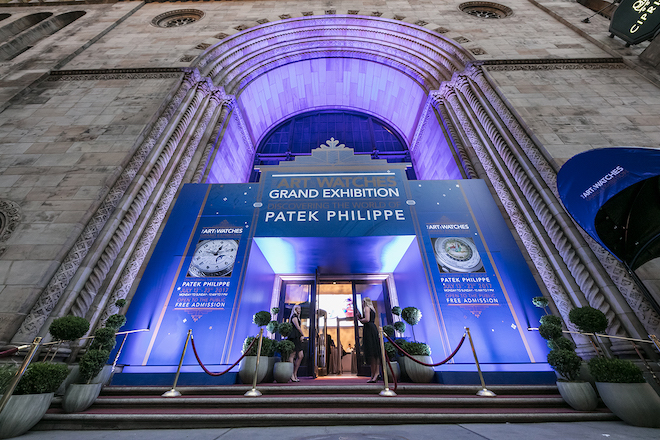 The 2017 The Art of Watches Grand Exhibition New York, was a gathering of 450 timepieces, among them 128 exceptional exhibits were on loan from the Patek Philippe Museum, including a selection of historic timepieces with USA-related backgrounds. For the exhibition, Patek Philippe also created 9 limited editions, including a World Time Minute Repeater that had its global debut in New York, as well as 17 Rare Handcrafts creations(pocket watches, wristwatches, and dome table clocks) that paid tribute to America and New York.
Singapore's Art of Watches Grand Exhibition in 2019 is held over 16 days, making Patek Philippe's "love letter" to the market not just its biggest but also its longest. With such an expansive space, the maison can receive as many as 1000 guests at a time and for such a lengthy period, visitor numbers are expected to eclipse the other Grand Exhibitions held in other parts of the world.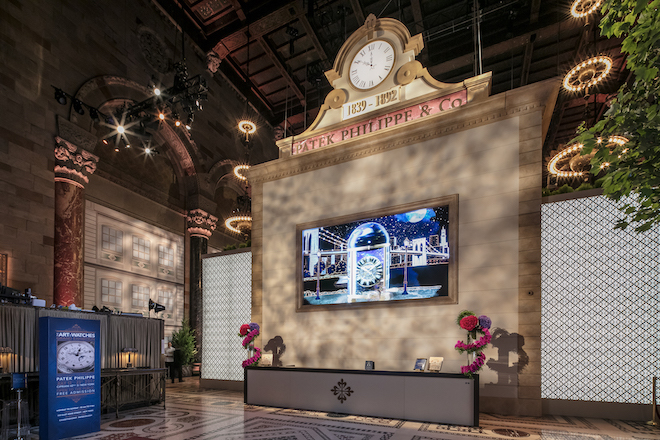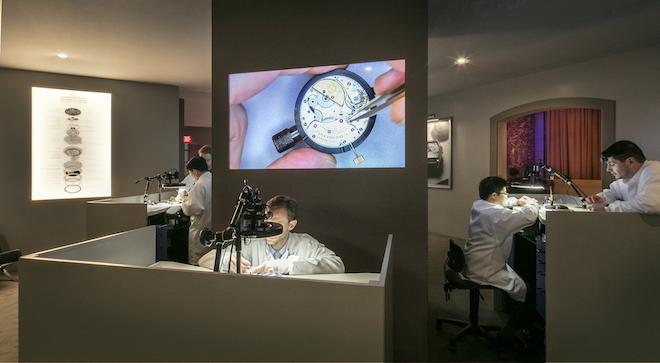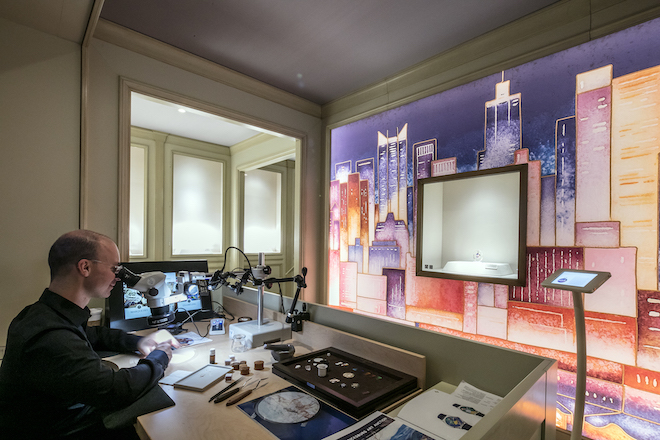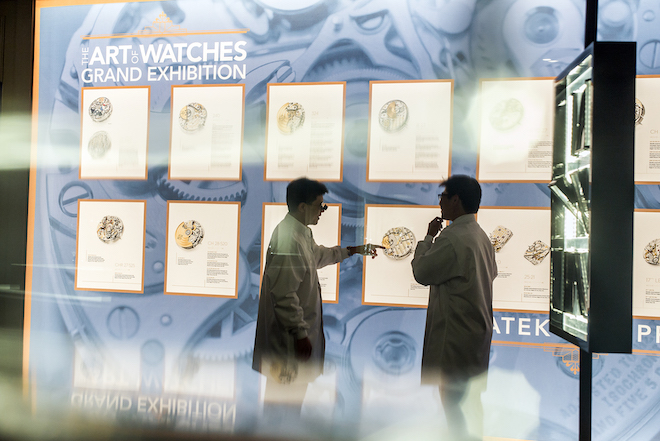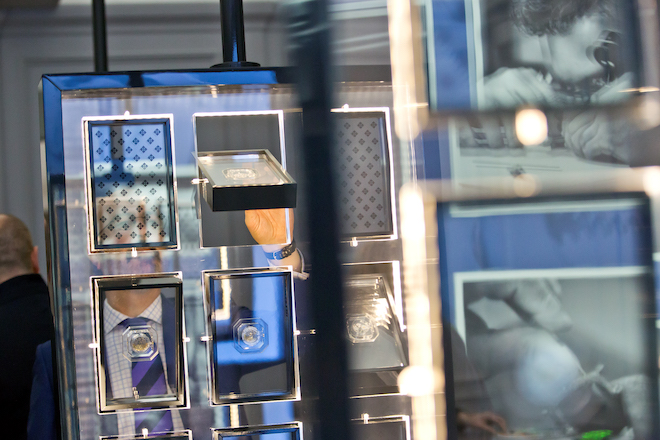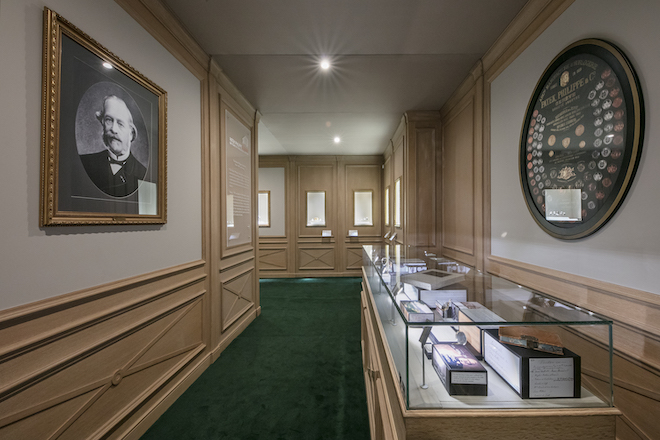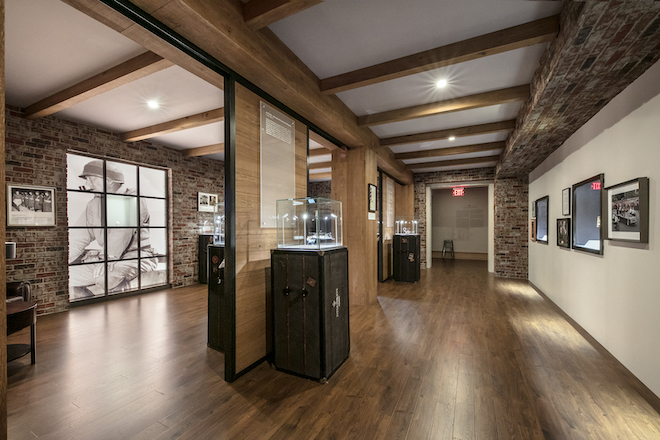 The Art of Watches Grand Exhibition's Ten Rooms
1- Cinema: The historic Patek Philippe film is screened here.
2- Current Collection Room: This room is reserved for the presentation of the current collection. Its interior was inspired by the appointment of the Patek Philippe Salon on Rue du Rhône in Geneva.
3- Napoleon Room: The seductive effect of this room is that it spirits visitors away to the Patek Philippe Salon in Geneva, treating them to a fantastic motion-picture panoramic view of Lake Geneva. This is also where the limited special editions created explicitly for the South-East Asia market are displayed.
4- Museum Room: Like the Patek Philippe Museum in Geneva, this room is subdivided into two departments, one for the Antique Collection, the other for the Patek Philippe Collection.
5- Rare Handcrafts Room: Artisans demonstrate techniques, especially enameling, with which wristwatches and table clocks are decorated. A selection of watches that would be unthinkable without ancestral skills underscores Patek Philippe's commitment to rare handcrafts.
6- Watchmakers Room: Master watchmakers from Patek Philippe invite visitors to take a close look at the inner workings of mechanical timepieces.
7- Grand Complications Room: A unique overview of the most complicated and innovative Patek Philippe timepieces concentrated in one place. They contributed considerably to the reputation of the manufacture.
8- Movements Room: This space is dedicated to the extensive range of Patek Philippe movements – from simple calibers to highly elaborate ones developed for the world's most complicated watches.
9- Interactive Room:  This room allows visitors to experience a hands-on, in-depth tour of the Patek Philippe manufacture and gain insights into caliber engineering.
10- Singapore 200th Anniversary Room: This area showcases selected timepieces and events from Patek Philippe's timeline alongside key milestones in Singapore's history.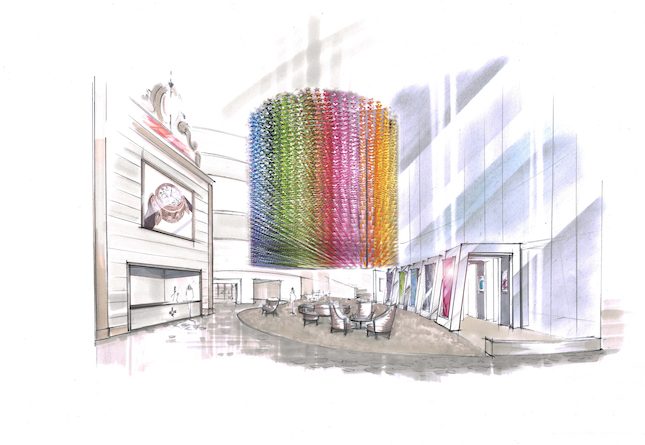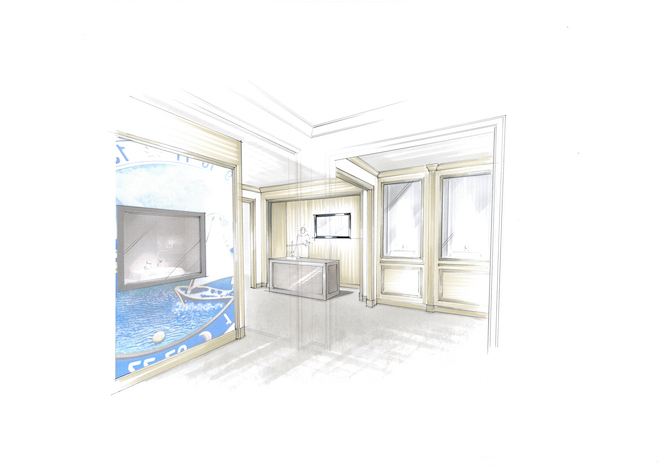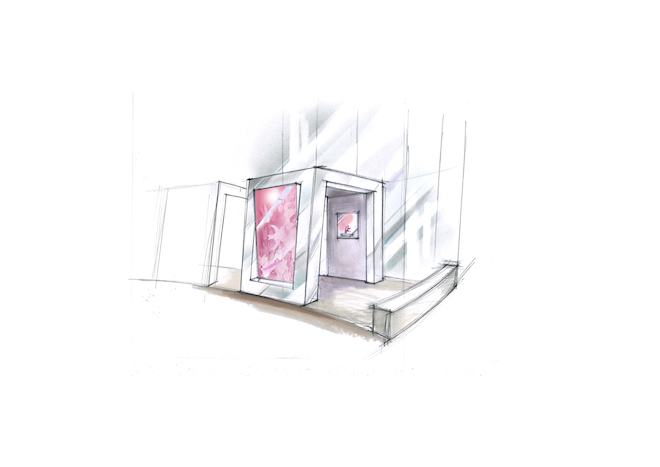 The Art of Watches Grand Exhibition 2019 Singapore
When: 28 September to 13 October 2019
Where: Sands Theatre, Marina Bay Sands, 10 Bayfront Ave, Singapore 018956
Open: Monday to Sunday from 10am to 7pm
Admission is free
By Jonathan Ho