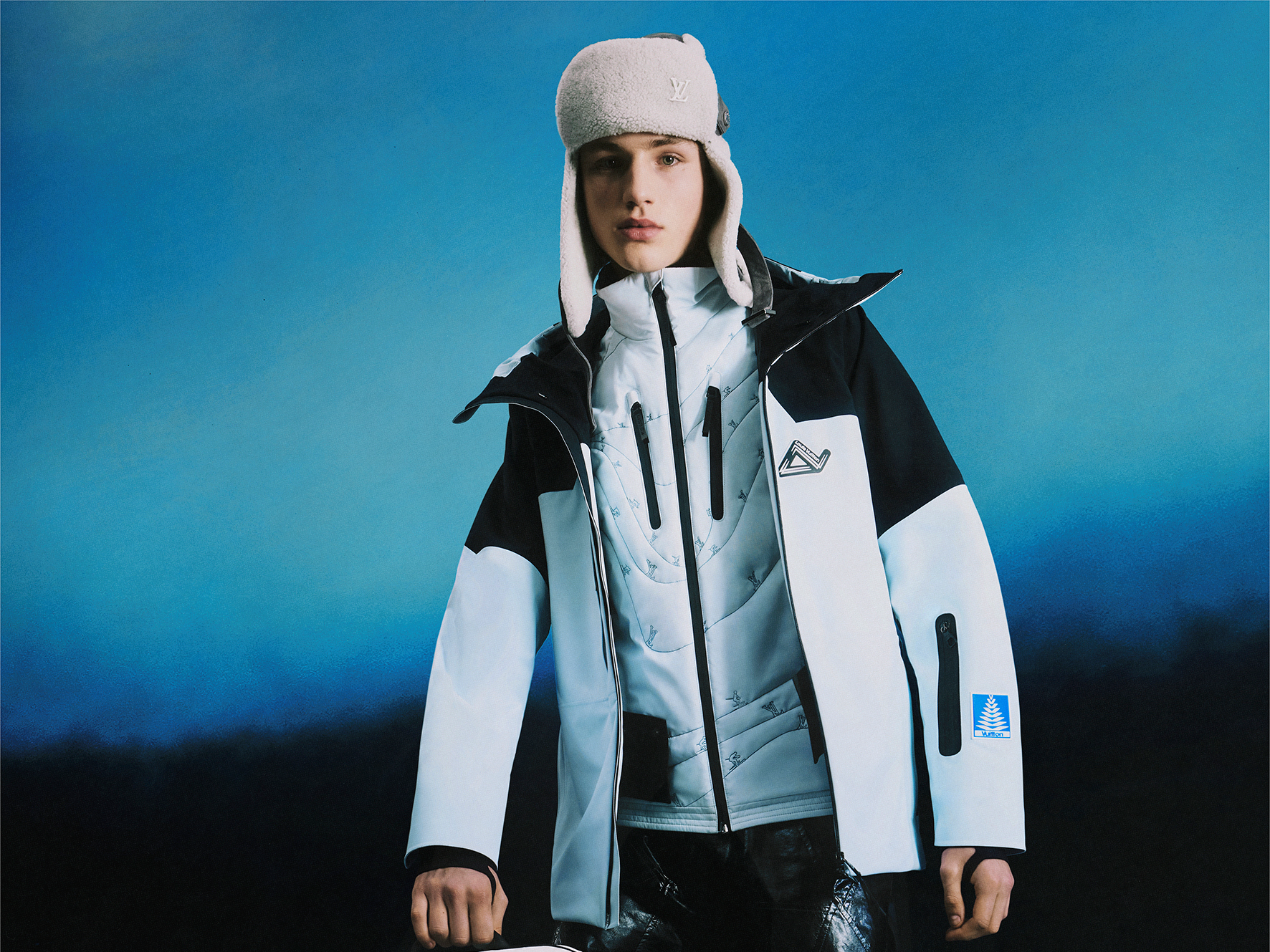 Louis Vuitton, a fashion house celebrated for its iconic trunks and legacy in the art of travel, delves into the realm of skiing. Where does this intersection of couture craftsmanship and the expanse of snowy slopes lie? It is within the intrinsic philosophy of Louis Vuitton — to explore, innovate, and redefine boundaries. Skiing is not just a snow sport in Louis Vuitton's world but an immersive experience where fashion and functionality create a new language of luxury on the mountainside.
At its core, the foray into skiwear is a testament to the brand's unwavering commitment to the philosophy of form following function. The 2024 Collection, a manifestation of this ethos, emerges as a fully realised proposition, with the garments meticulously crafted and optimised to meet the exacting demands of snow sports. In the alpine landscapes, skiing demands a technical precision like no other. It is well-loved because of its pursuit of adrenaline and serenity as skiers synergise with their equipment as they accelerate down snow slopes. We are presented with the idea that skiwear also embodies culture and craftsmanship in its own right.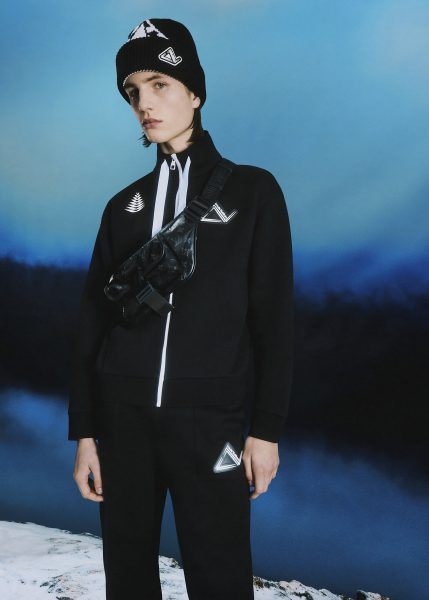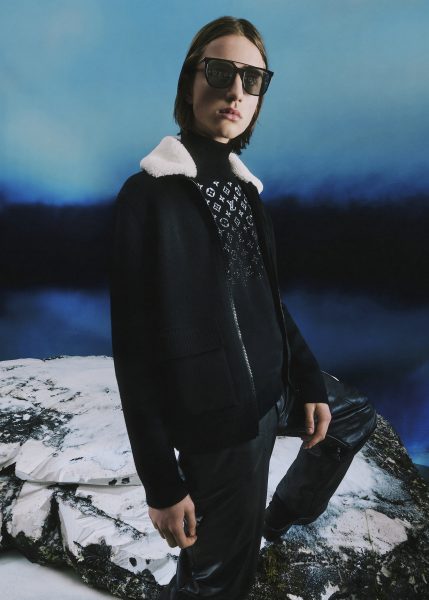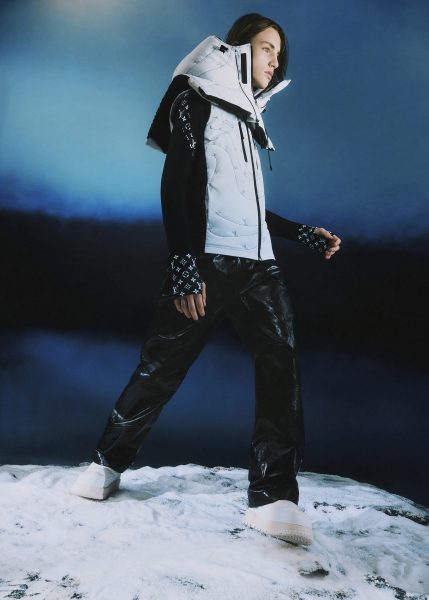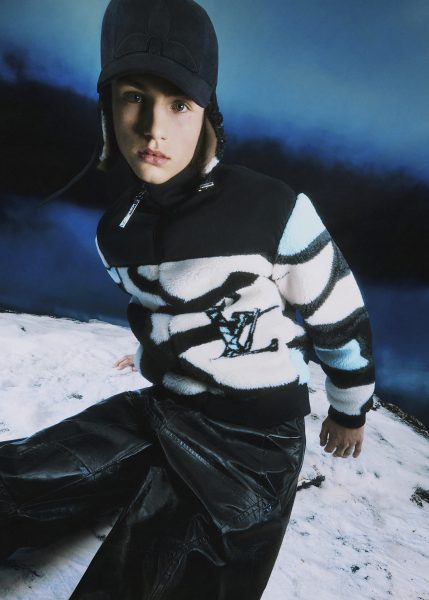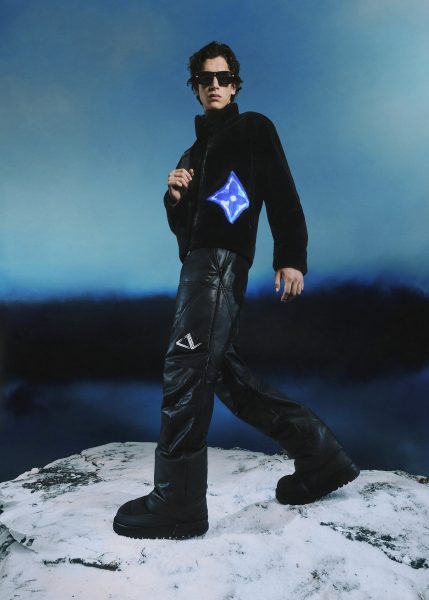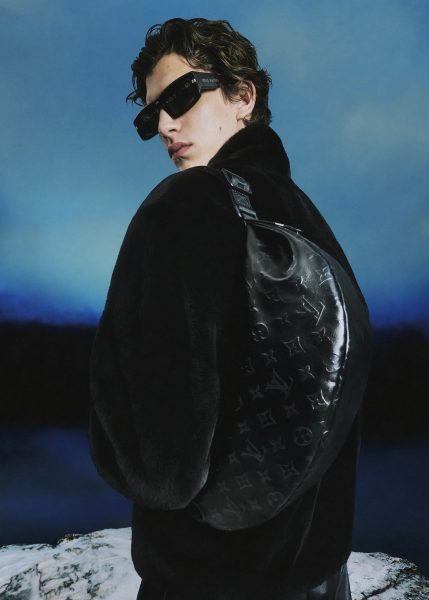 Outer layers of this collection, such as the pièces-de-résistance jackets, are paragons of design and utility. A ski jacket in black breakage topstitching, accompanied by matching trousers, exudes an air of audacious sophistication. A formidable black parka, likewise adorned with topstitching, ingeniously reverses into a nylon jacket bearing the collection's fragment print — a visual ode to the aerial graphics of ice landscapes and glaciers. Here, sports and fashion are in a seamless fusion, where the mountains find themselves in the fabric's motif.
Within Louis Vuitton's ski collection, inner layers boast slope-inspired patterns and alpine mohair cardigans, paying homage to the mountains. These garments are expressions of the wearer's relationship to the mountains, an ode to the terrain that calls the skier. Accessories like technical knitted headbands and waterproof ski mittens bearing the maison's iconic monogram signify how they constantly push their boundaries of sartorial artistry. The new edition of the LV Snow boot, which features a snowboard sole and a new colour way of the snowboard boot, also transforms the winter sport into an exercise of elegance.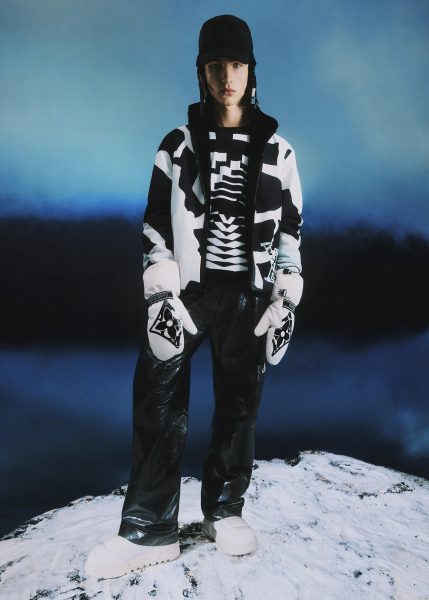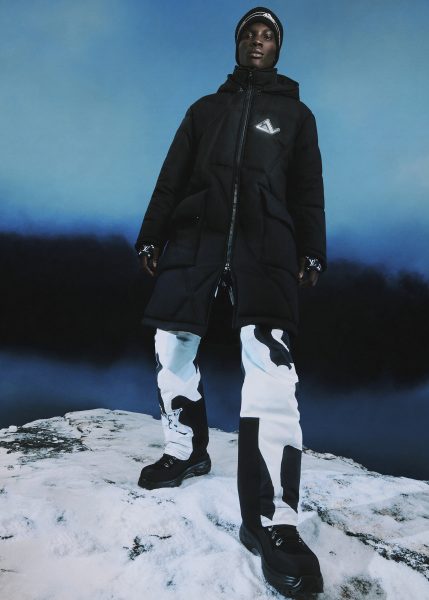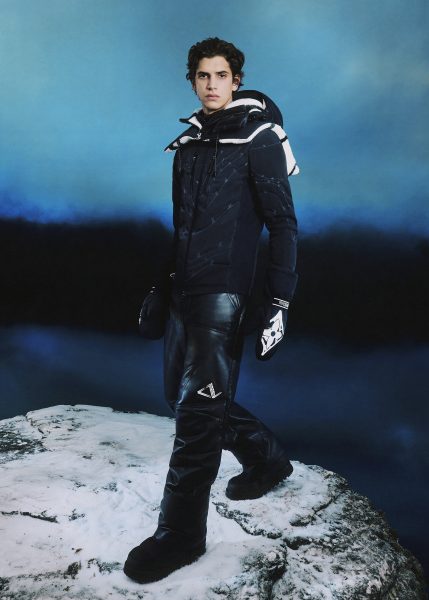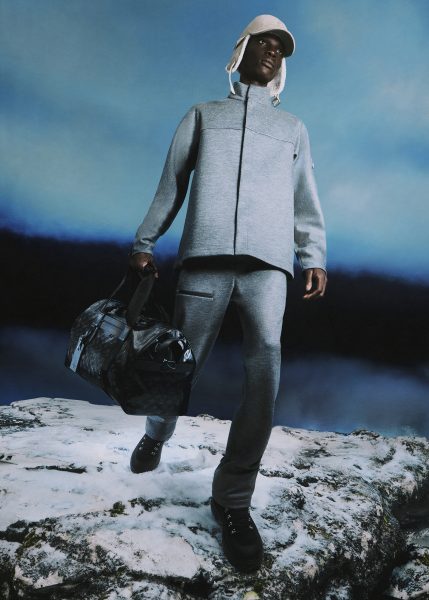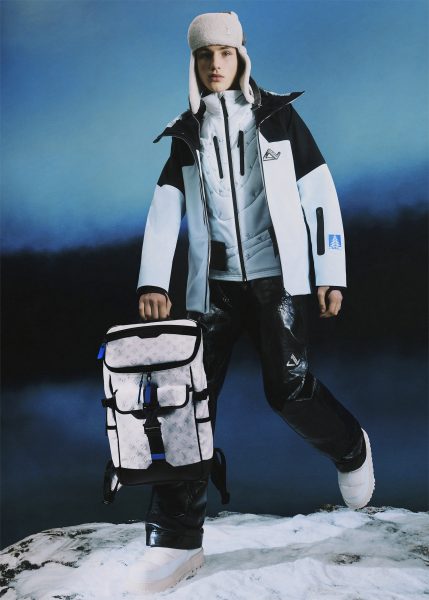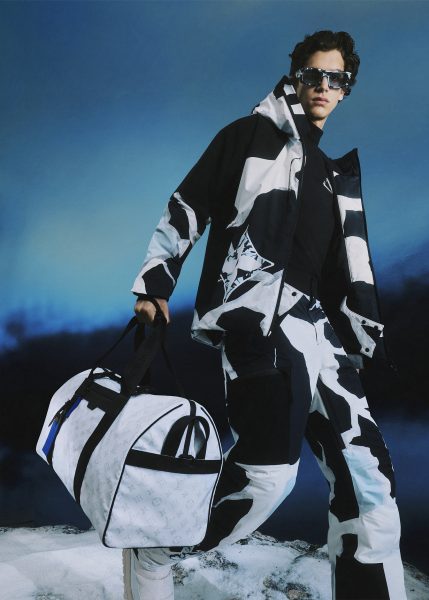 Louis Vuitton's foray into the world of skiing exemplifies their ability to seamlessly traverse new frontiers as we celebrate the evolving landscapes of fashion and the unchartered territories of the outdoors.
In a relentless pursuit of perfection, even the slopes of alpine mountains become a runway for their iconic designs. The brand beckons us to reimagine the very essence of skiing itself — a recreational pursuit that, in the hands of true artisans, becomes an art form, where every turn on the slopes is a brushstroke on the canvas of nature, and every piece of skiwear is a masterpiece of design and utility.