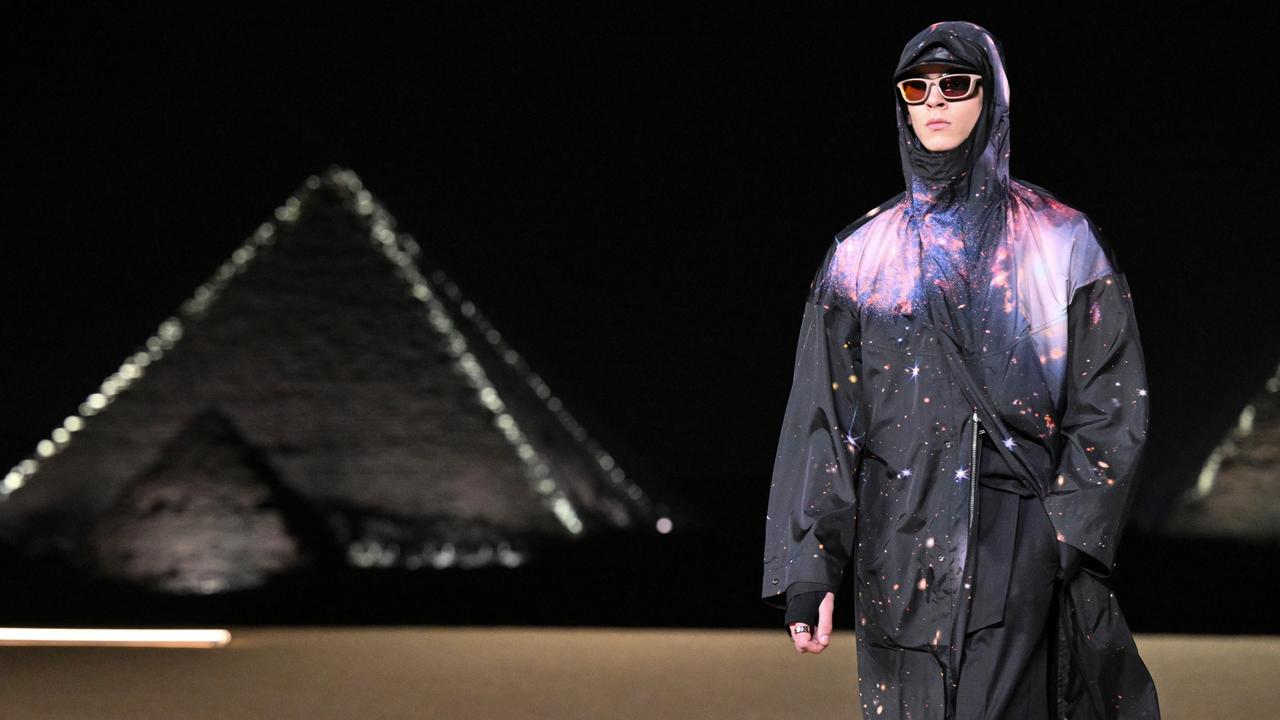 The front row at the Dior Men Fall 2023 show in Cairo was seated by the luxury brand's ambassadors and friends including Robert Pattinson, Lewis Hamilton, Naomi Campbell, Cha Eun Woo, Sehun, Mena Massoud and Daniel Kaluuya, just it name a few.
As the artistic director Kim Jones expresses in his press notes, "My interest in ancient Egypt is about the stars and the sky. It's that fascination with the ancient world and the parallels with what we look at today; what we inherited from them and what we are still learning from the past. It links to Christian Dior in that sense and by way of his fascination with symbols and superstitions that recur throughout his life and work, one of which is the star.
In both the collection and the show there is an idea of 'guided by the stars' and what that can entail in many ways. It's about how the past shapes the future or an idea of the future from the past." And Jones transported the ancient wonders to the future by lighting them up with laser beams.
The collection presented pieces with protective and utilitarian details, accompanied with accessories such as helmet, boots and vests. The colour palette was dominated by shades of the desert with subtle pops of striking hues.
Scroll down to relive the show now: