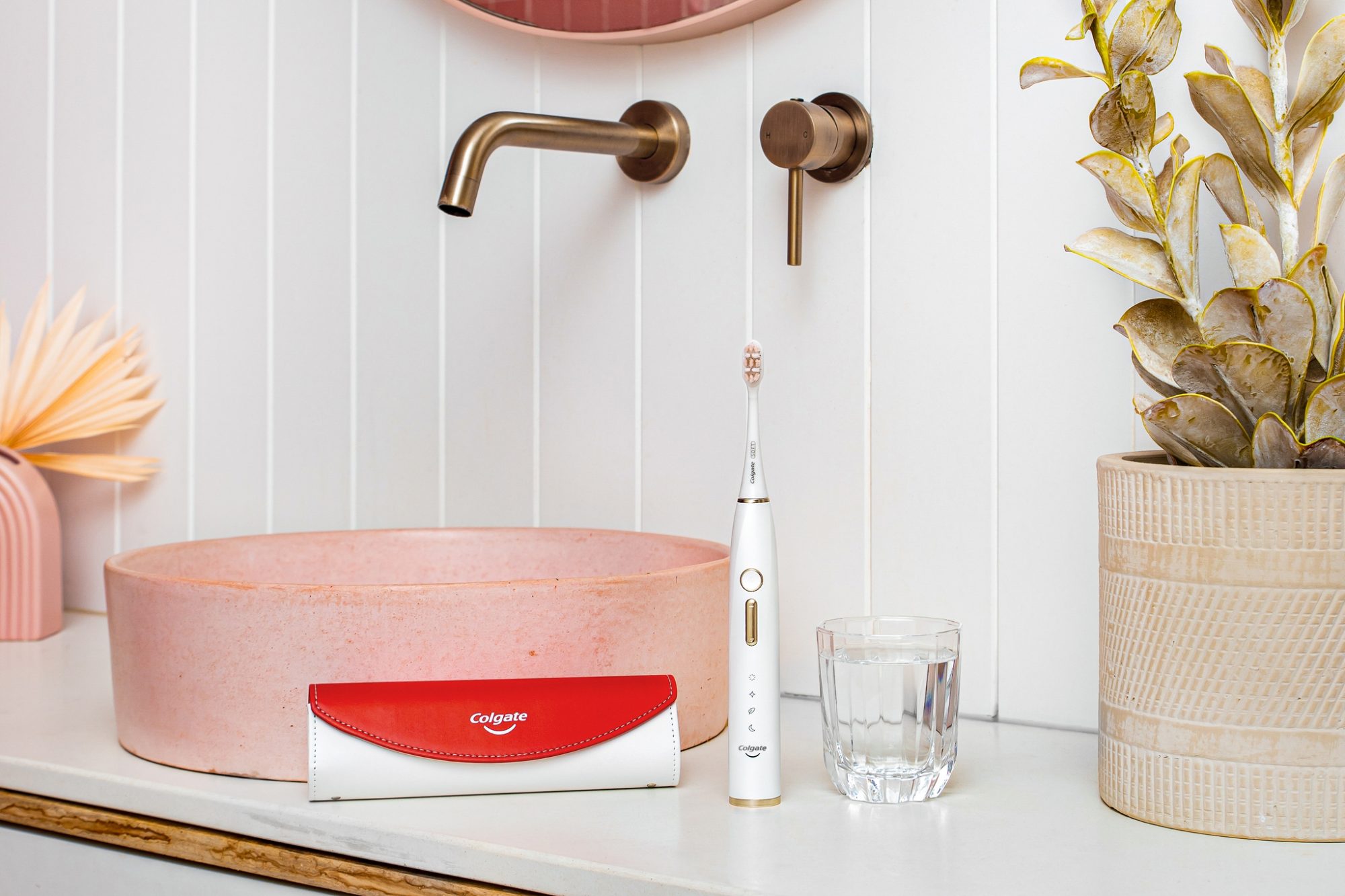 Electric toothbrushes are not something new to the market, but when it comes to finding the perfect one for our oral care, the journey is about to end, all thanks to Colgate.
If you're tired of your usual manual brushing and in need of something that cleans better and faster, then electric toothbrushes are just the gadget you need. That aside, electric toothbrushes like the new Colgate Electric Toothbrush also carry multiple functions and features that you will never experience from manual brushing!
A new addition to the Colgate family, the Colgate Electric Toothbrush is an oral care device that allows you to personalise your brushing experience through 33 combinations of vibration levels spread across four different brushing modes to create a truly bespoke experience.
After a week of testing the toothbrush, we are here to give you the down-low on what we love about this new oral care device.
First, let's talk about the different modes available – Squeaky Clean, Sparkle, Gum Care and Night Spa. Each of these modes provides a different vibration rhythm and pattern to address various oral concerns.
As someone who prefers strong and firm brushing, the Squeaky Clean mode with a high-speed vibration delivers the best result in terms of overall cleanliness and plaque removal. The sonic vibration delivers an outstanding and thorough brush, giving that squeaky clean feeling!
If you prefer a more pampering or gentle brushing experience, or are concerned that electric toothbrushes are too harsh for your gums, have no fear! With 33 custom combinations, you can adjust the intensity as you go through your brushing routine with a click of a button for an experience that is tailored just for you.
Onto the next loved feature is the Night Spa mode. Unlike the first three modes (Squeaky, Sparkle and Gum Care) which focus on one rhythm with adjustable vibration speed, the Night Spa combines the three modes into one routine with multiple vibration rhythms to create a unique sensation.
Personally, we feel that this routine suits us best for a thorough and effective cleaning, especially when we want to clean up at night after a long day of work.
Compared to many electric toothbrushes on the market, the Colgate Electric Toothbrush is the only one to have 10 different vibration speeds for the first 3 modes and 3 speeds for the Night Spa mode.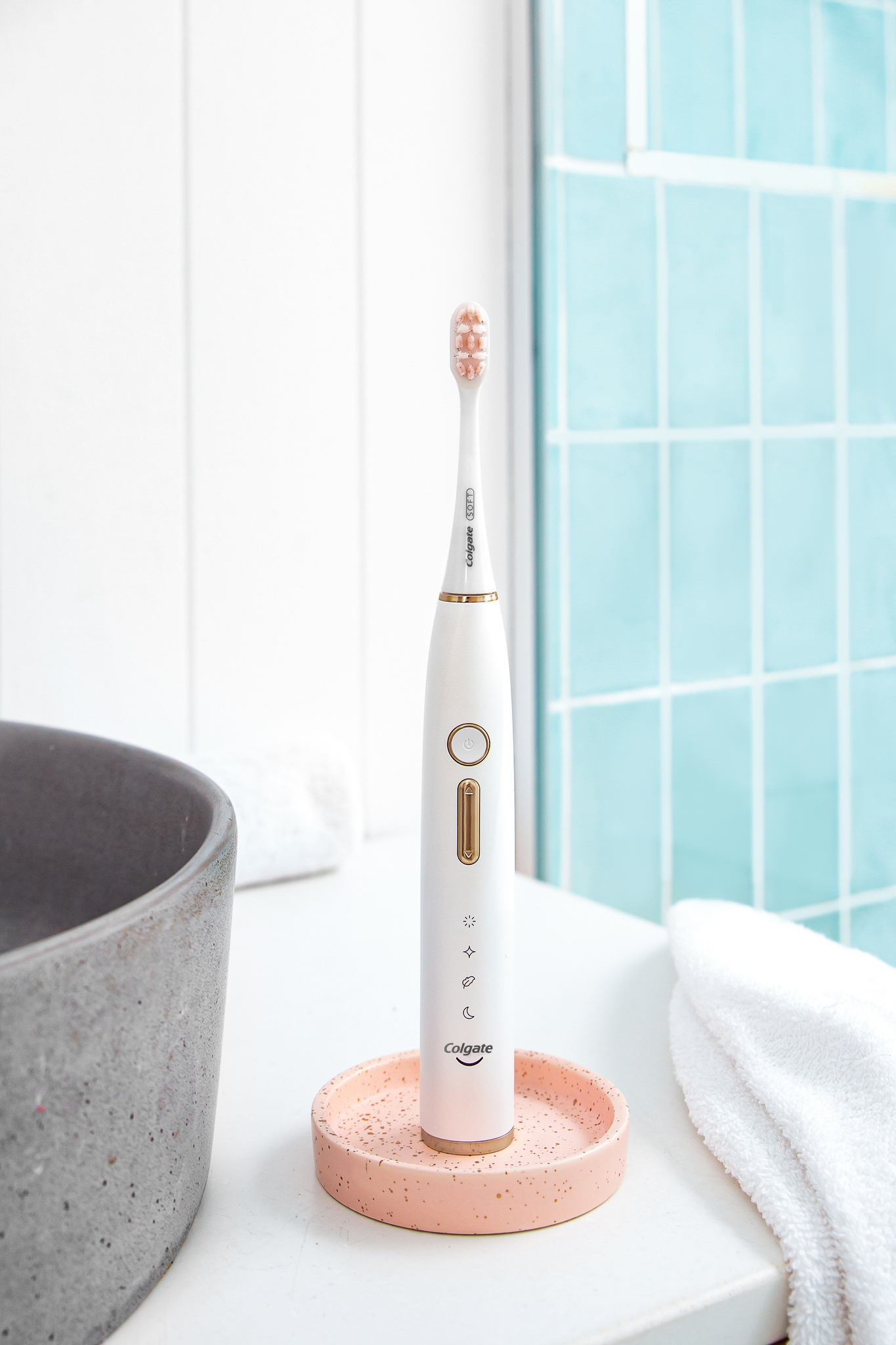 This totals up to 33 unique combinations that gives a truly customised brushing experience no matter where we are. The best part, the device will memorise our preferred combination setting, so that we can get into our oral care regime at ease.
And thanks to the built-in 30-second quad pacer, the Colgate Electric Toothbrush also alerts us on when to move on to the next quadrant of teeth.
Once it detects that we have finished the recommended 2 minutes, the device will automatically shut off to avoid overbrushing.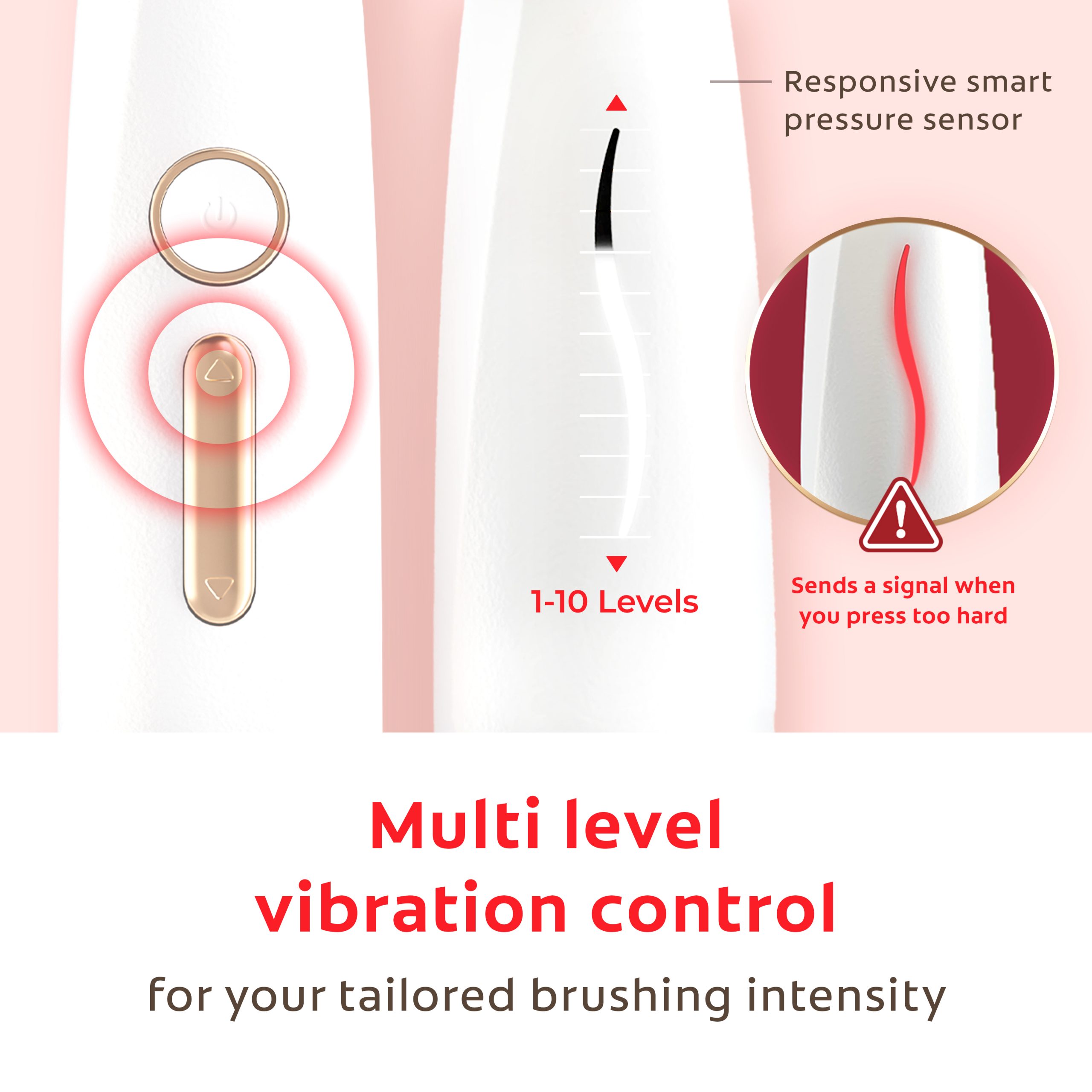 On that note, the Colgate Electric Toothbrush also has another enhanced feature which is a smart pressure sensor. This feature alerts us with a red light indicator whenever we exert too much pressure when brushing.
On the toothbrush's design, the Colgate Electric Toothbrush features super soft and dense toothbrush heads. Its slim tip bristles are designed with gum care benefits in mind, where it is gentle on gums but can effectively reach in between the gaps of our teeth and inner corners of our mouth for a thorough brushing experience.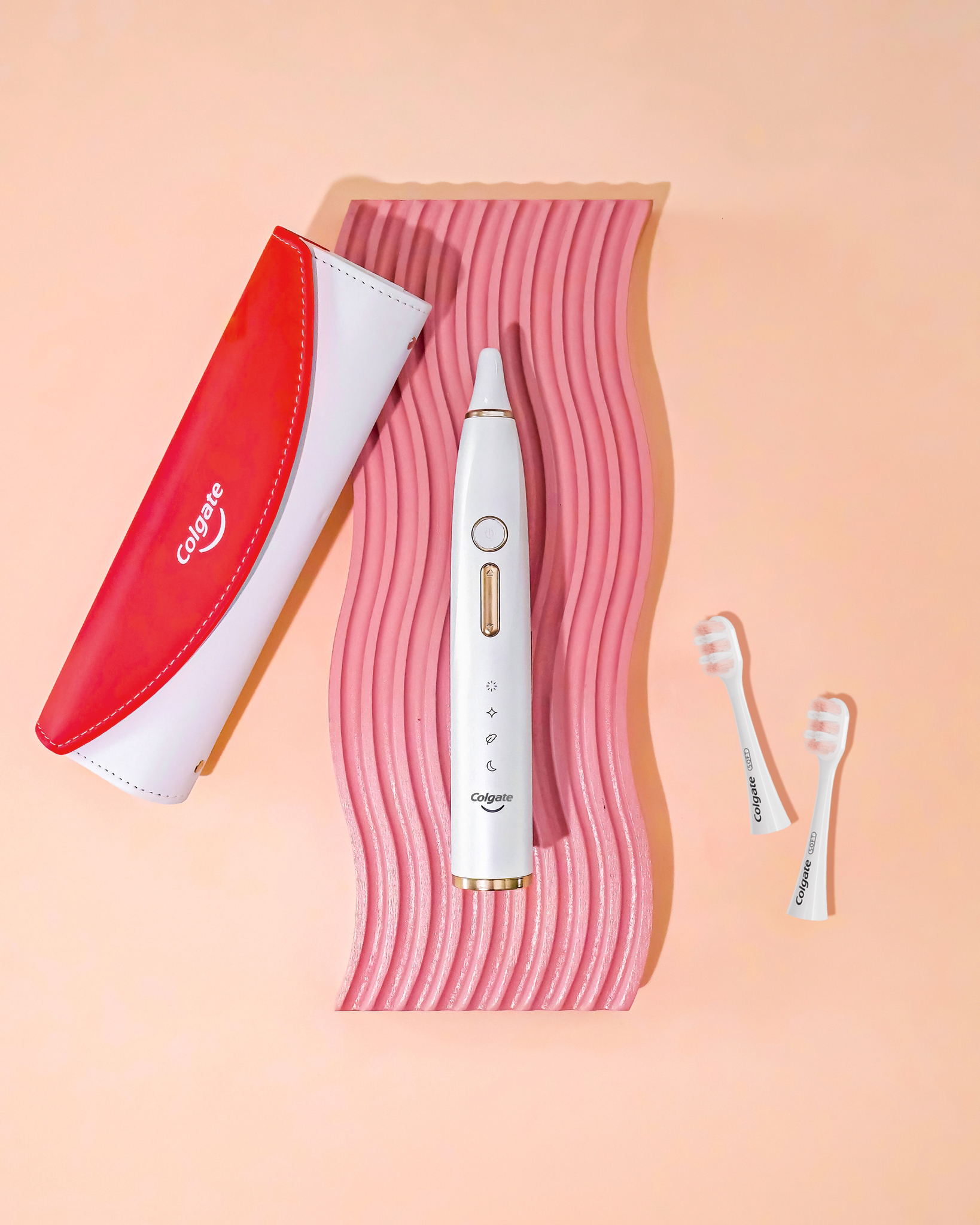 Adding more convenience for us, a full charge of the toothbrush can last up to 15 hours of usage, which means we can stay powered up at all times. It also comes with an IPX7 waterproof rating, which means you can hop in to the shower and brush away without worries.
To round it all up, Colgate also has jet setters in mind. This kit includes an electric toothbrush handle, 2 replaceable brush heads, a DC charging cord, and a portable travel case – perfect for us to grab and go at a moment's notice.
Also, when using the toothbrush, we highly recommend to pair up the Colgate® Optic White O2 Aromatic Menthol toothpaste, which is Colgate's new minty formula with "Active Oxygen Whitening", that heats up upon contact to help whiten the teeth from inside out.
WHERE TO SHOP THE COLGATE ELECTRIC TOOTHBRUSH?
You can now shop the Colgate Electric Toothbrush at RM499.90 at Colgate official e-stores on Lazada Malaysia and Shopee Malaysia.
On 12th May 2022, you get to enjoy a Buy-1-Gift-4 deal with a special promo price of RM 319.90 on Shopee along with other additional vouchers up for grabs. Don't forget to leave a review and stand a chance to win a Dyson hairdryer.
From 25th to 31st May 2022, Lazada will have a Payday promotion where you can shop with a promo price of RM449.00 and get a free 100g Oh Lilin Lavender Candle as well.