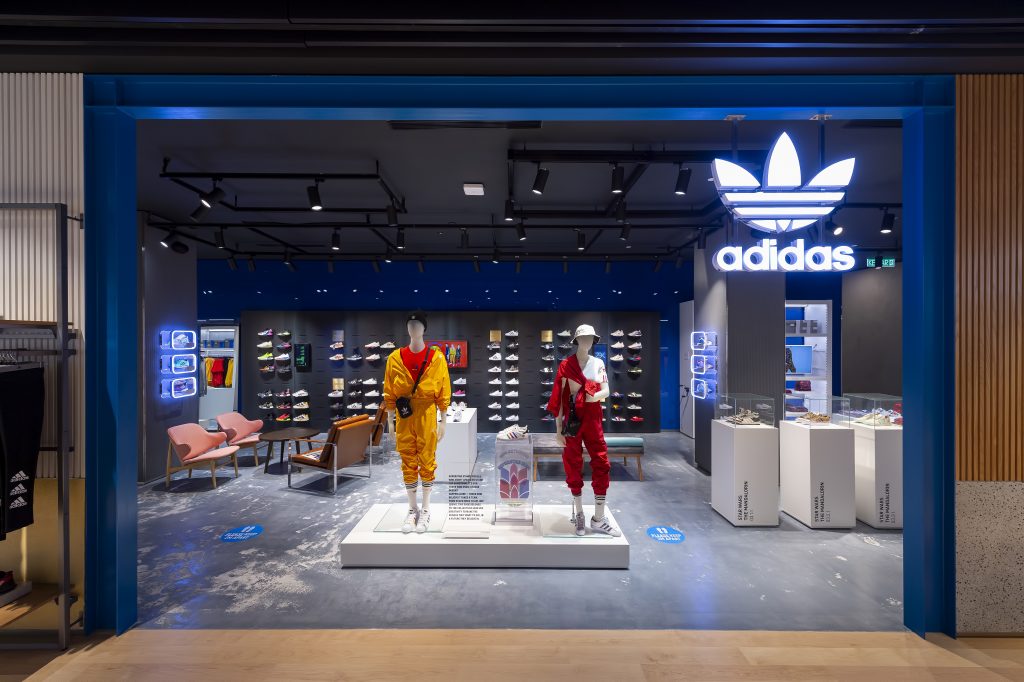 Bringing more excitement to its shopping game, Adidas Malaysia opens a new Brand Centre at Level 5 of Pavilion Kuala Lumpur catered to elevate the experience of its consumers.
Satisfying the current demands of customers in the age of digitalisation, the new Brand Centre is home to MakerLab, the brand's first in-store customisation experience in Southeast Asia, serving as a hive of creativity especially local artist collaborations. A wide selection of iconic, classic patch and pin designs from Adidas, as well as local-inspired patch creatives are available for on-the-spot customisation via Direct-To-Garment and Heat Press printing methods.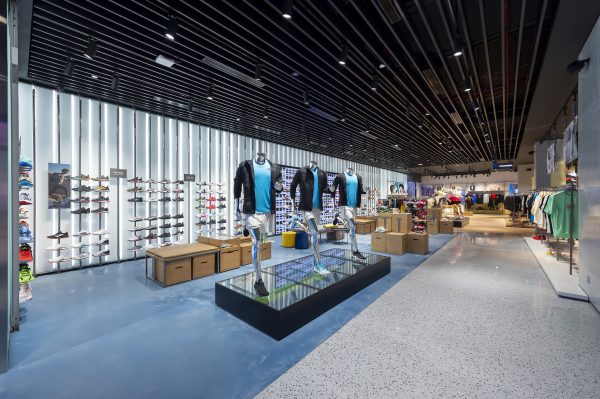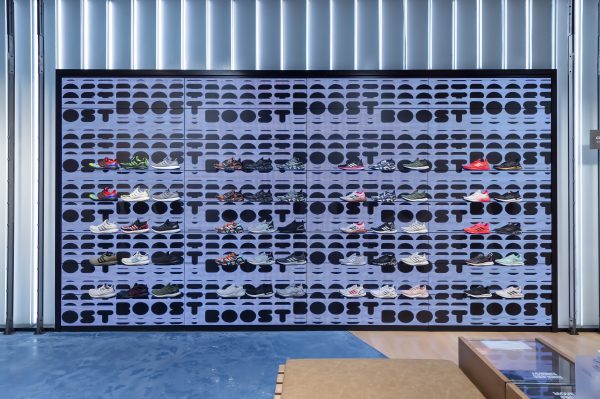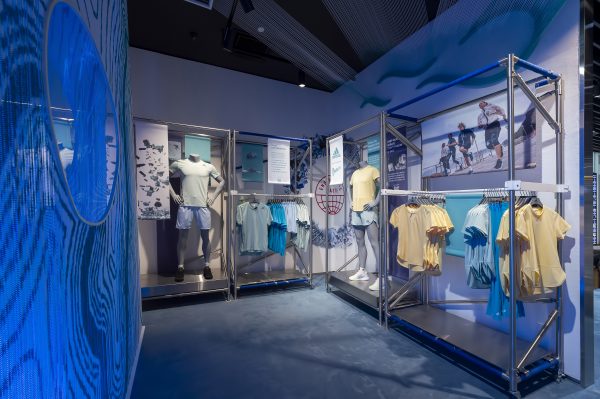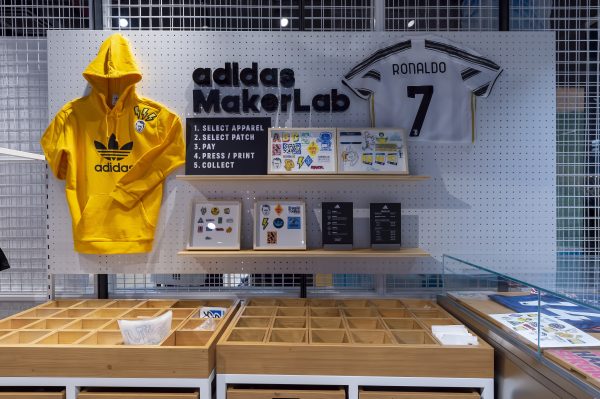 The store is bedecked in rattan, a decorative element that is influenced by Malaysian culture, adding a strong local character to the global identity. With fervent sustainable passion at heart, the outlet is also an embodiment of its green initiatives. Utilising 7,140 metres of white based with teal painted recycled yarn, a majestic artistic installation is configured to overlap a semi-transparent LED screen facing the Brand Center entrance, visible from inside and outside of the store.
Impressive interiors aside, the Brand Centre is where the sports enthusiasts can indulge in its extensive offerings. Here you can find an assortment of Adidas sports performance and sports style products including its iconic Parley Ocean Plastic range, and the Football ID complete with Adidas iconic boots, official match balls, full federation and club jersey line up with both player and fan edition.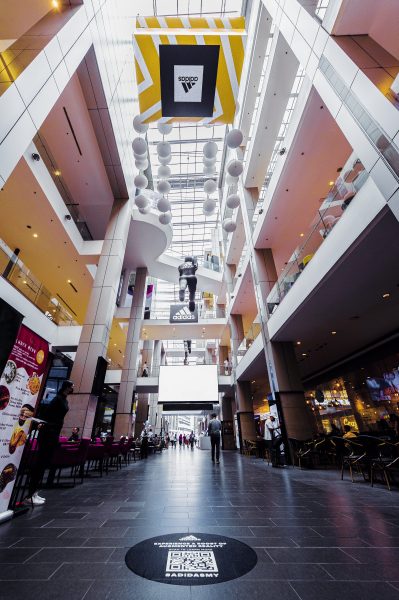 To celebrate its opening, Adidas Malaysia has set up 'Athletes on the Move', an installation of mannequins suspended in the air within the mall, inviting the patrons to scan a QR code to activate an Augmented Reality journey and stand a chance to customise a limited Adidas tote bag.
The Adidas Brand Center Pavilion KL is located at Level 5, Lot No. C5.01.00.