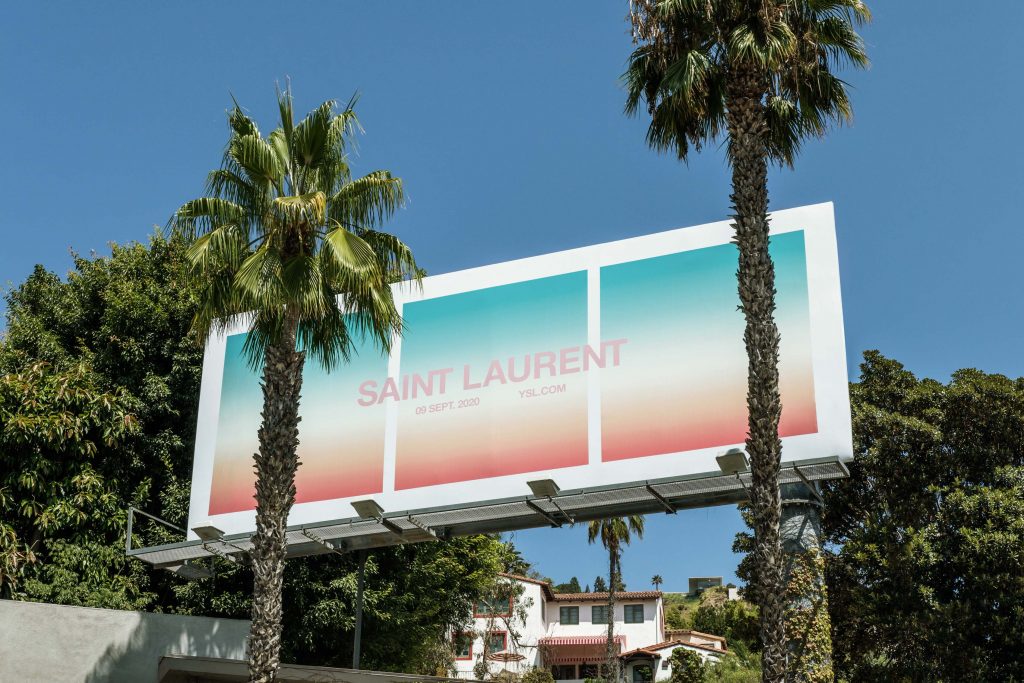 Saint Laurent has recently announced its upcoming Men's Spring/Summer 2021 presentation via two teaser videos on its social media, which is set to debut on September 9th digitally.
The first teaser video on Instagram shows trails of fuchsia pink and cobalt blue smoke curling along pristine salt flats, backdropped by an otherworldly landscape, whereas the second teaser video captures rows of flags decorated in pastel dégradé colours flying at a beach.
This will be Saint Laurent's first presentation, following the announcement of their opt-out from the prescribed fashion week due to the pandemic. The introduction of new calendar at the moment will also allow creative director Anthony Vaccarello to work at his own pace, cooking up ideas that are underpinned by emotions.
"The men's show was already on our schedule, not on the industry calendar. That made it more personal, and not a show just to do a show. I don't think we need another show: we need emotions. I always try to create those emotions with my men's and women's shows," shared Vaccarello in an interview with WWD.
Update: Watch the Saint Laurent Spring/Summer 2021 presentation below.