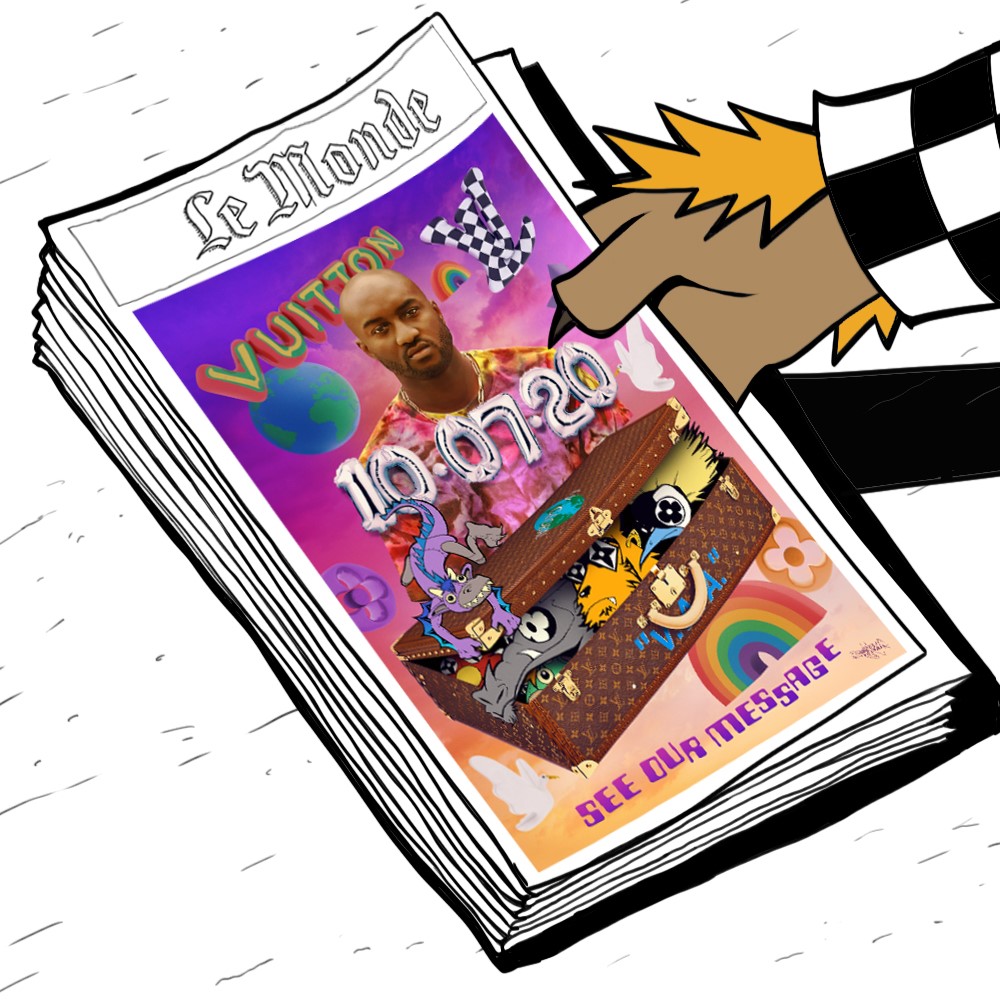 We love fashion presentations as much as we love the fascinating creations that are pleasing in visual and exceptional in craftsmanship.
Bringing creativity to the table while retaining their brand aesthetic, a slew of labels have caught our attention for their distinctive approach to the delivery of fashion tales, from cartoonish to cinematic to edgy.
Here, we will take you through a visual tour that offers you an ultimate sensory pleasure.
Louis Vuitton
A prelude to its upcoming physical fashion shows, Louis Vuitton presents 'The adventures of Zoooom with friends'. Animated by Reggie Know of Fashion Figure Inc., the video is a voyage of Asnières, where a crew of motley characters take the centre stage as stowaways.
From gilded salons to River Seine, the frenetic rascals tootle around the City of Lights while hiding in a barge shipping Louis Vuitton goods.
The short animation is the first part of Spring/Summer 2021 Men's collection presentation and will be followed by another two in Shanghai and Tokyo respectively. The collection titled "Message in a Bottle" will also unveil the brand's multi-faceted upcycling initiative and Virgil Abloh's ongoing theme of boyhood.
Li Ning
Celebrating its 30 years of glory, Li-Ning releases a short film titled "Game On" that bridges the past and the current. In a short video with scenes of runway and competition presented in the video game style, the Chinese lifestyle brand transports us back to the old days, revisiting their remarkable moments including Li's participation at the Olympic Torch Relay Ceremony in 2012 and iconic collaborations with Dwyane Wade, CJ McCollum, Random Identities and Jackie Chan.
The video also teases us with select pieces like the Xuan Kong, the EXD 2021 Boom and the Wave Zen from its Spring/Summer 2021 collection, which is set to be fully unveiled during Paris Fashion Week in September.
We11done
A rising South Korean brand by Jessica Jung and Dami Kwon, the latest collection is inspired by the desire of travelling and serenity of the seaside. In a visually-engaging, cinematic presentation video, a posse of models including Sora Choi, Taemin Park and Xu Meen are seen scattering around a room, overwhelmed by boredom.
In search of a perfect getaway, all of them arrive at a corridor adorned in cream yellow which is replete with doors to dreamlands.
Toying with mirror effect and motion, a host of relaxed and slouchy pieces in muted tones are showcased throughout the video.
Walter Van Beirendonck
Resembling the digital design the fashion industry is currently adoring, the presentation video is hauntingly captivating.
Curated by the Belgian designer's former student based in Tokyo, Eli Effenberger, the video of the Spring/Summer 2021 titled "Mirror" is inspired by the Théâtre de la Mode - an exhibition of fashion mannequins created to raise fund for war survivors - and shamanistic practice.
Accompanied by the music of Perfume Genius, the miniature dolls with makeup are shown in rotating technique in close-up and full shot, while the finely-tailored silhouettes decorated with panels of mirrored fabric and cycling pieces slowly come into view.