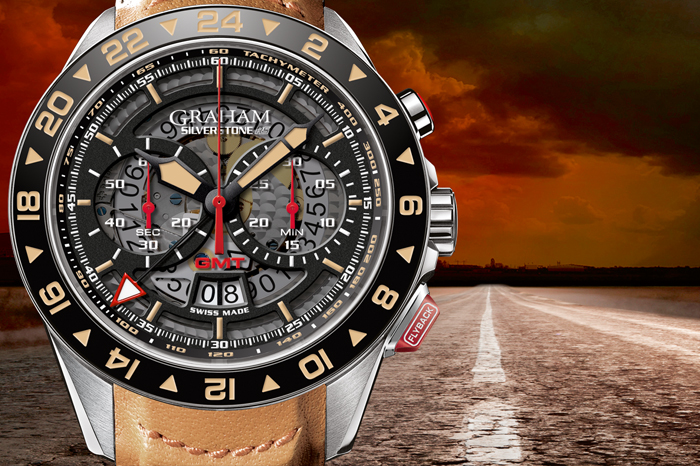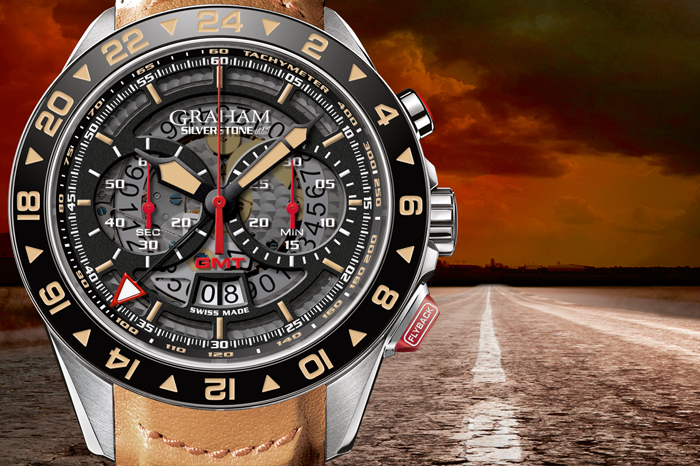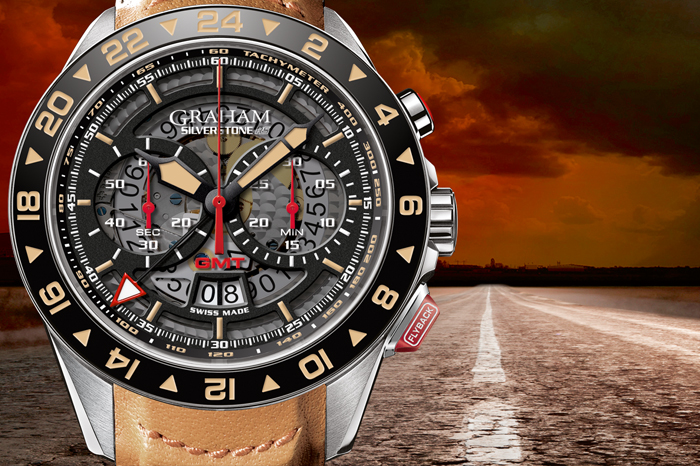 Frequent flyers, businessmen, globetrotters, and racers usually seek for the perfect fusion of classic beauty and technological efficiency when it comes to timepieces and Graham Silverstone RS GMT is the perfect travel companion for these gentlemen.
Specially crafted for jet sets of the world, the Silverstone RS GMT merges an astounding range of sophisticated functions such as GMT display, tachymeter, and flyback function, all cased into one dashing vintage timepiece. perfect for travellers juggling with time zones during their odysseys.
Perfect for travellers juggling with multiple time zones, the GMT display is readable at a glance thanks to the graduation on the black ceramic bezel and is adjustable in steps of an hour independently from the regular hour hand.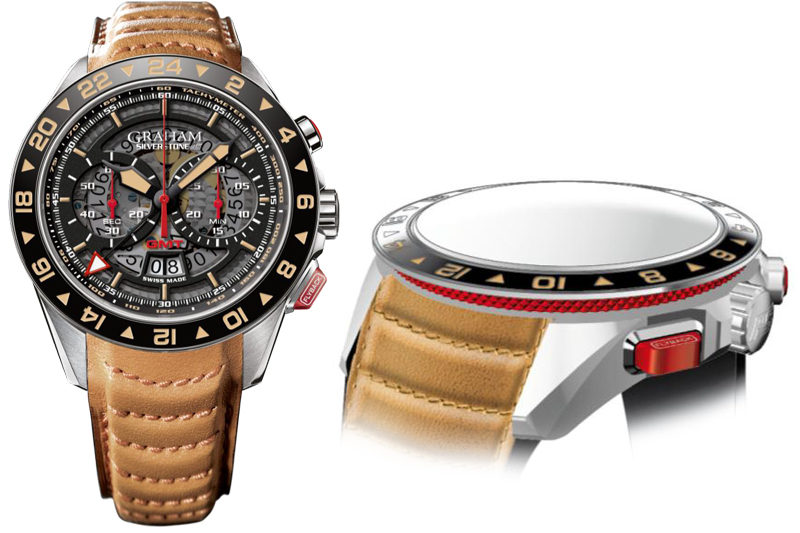 Apart from that, the chronograph is equipped with a tachymeter that provides a rapid and precise time measurement and it comes with a flyback function that enables the wearer to reset the chrono to zero without stopping it.
Not losing in its aesthetic, the Silverstone RS GMT features a classic quilted leather strap developed to survive in all sorts of journeys and even fast-paced drives. Furthermore, the elegant watch case is executed in steel and enhanced by an elaborate red aluminium ring with "Clous de Paris" decoration.
Durable, dashing and complete with complicated movements, the Graham Silverstone RS GMT is one to look to when it comes to travelling timepieces.
(Photos: Graham)