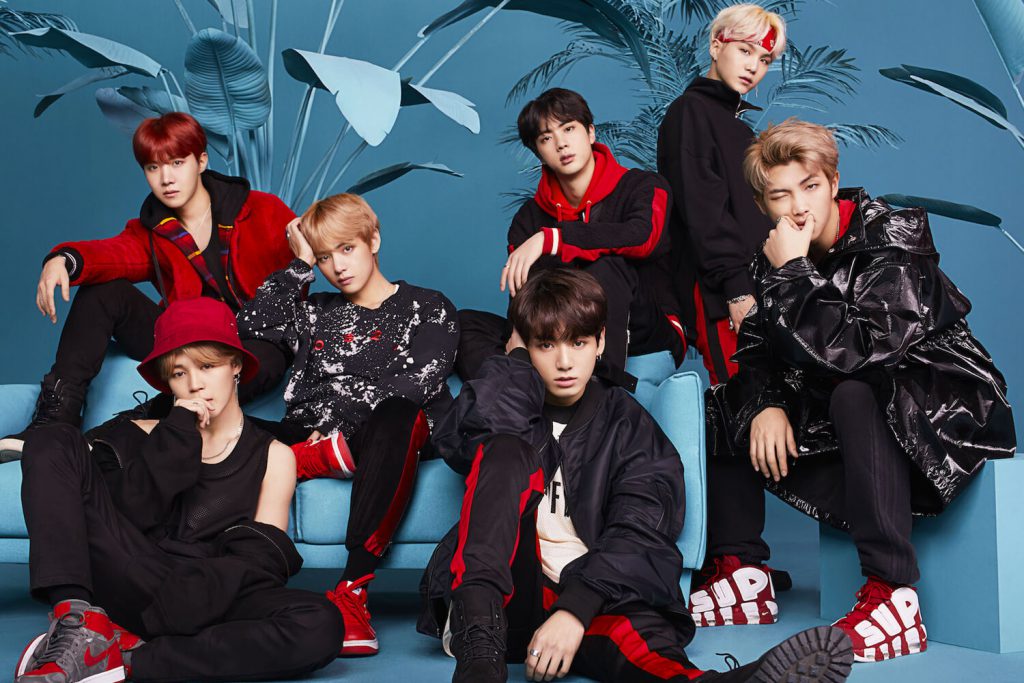 Whether you are into K-Pop or not, you can't deny that K-Pop has a strong influence in pop culture and fashion nowadays, and BTS is one of the Korean super groups that is taking over the world.
Since winning Top Social Artist at the 2017 Billboard Music Awards, BTS continues to push the envelope by snagging the top spot on the Billboard charts with its latest album "Love Yourself: Tear" and they are also the first Korean group ever to perform at the 2018 Billboard Music Awards.
Catchy beats, stunning choreography, androgynous fashion and other-worldly music videos are the hallmarks of this super group.
Today, in light of BTS's 5th anniversary, we take a look at the member's wardrobe and how you can emulate them!
Before that,  check out the following video for their latest music video, Fake Love.
Now take a glimpse at their personal styles and get inspired:
V, The Young Dandy GUCCI Boy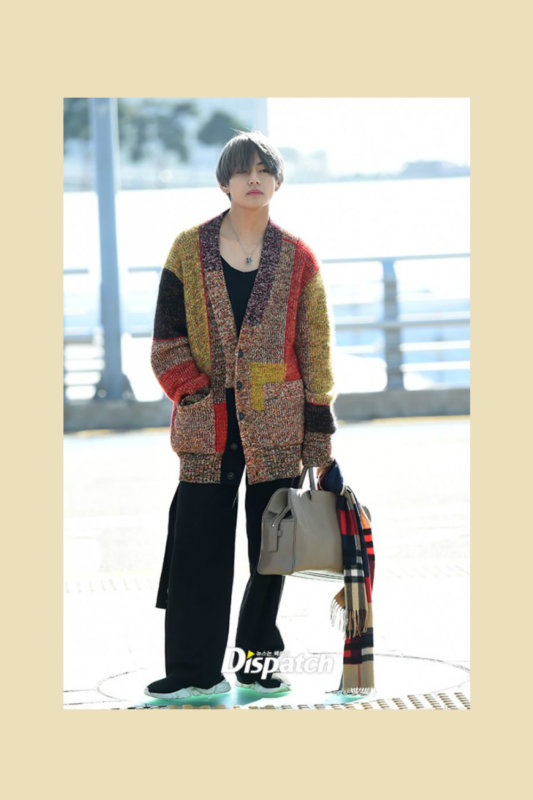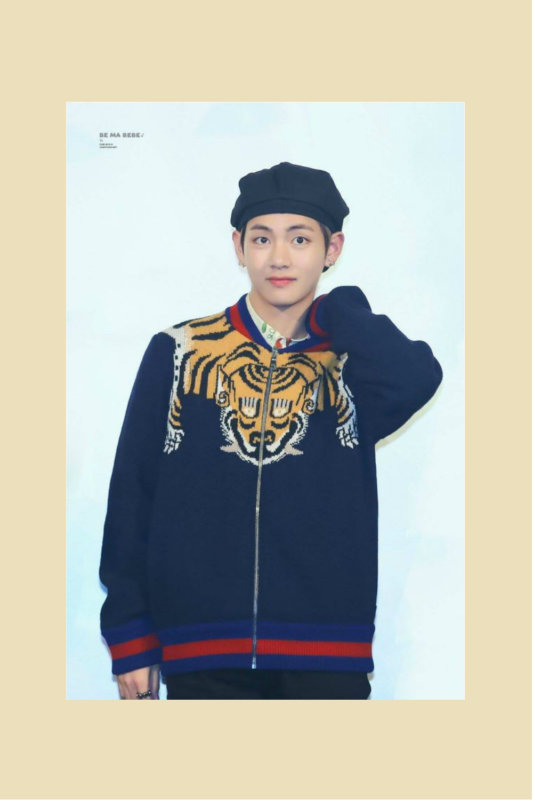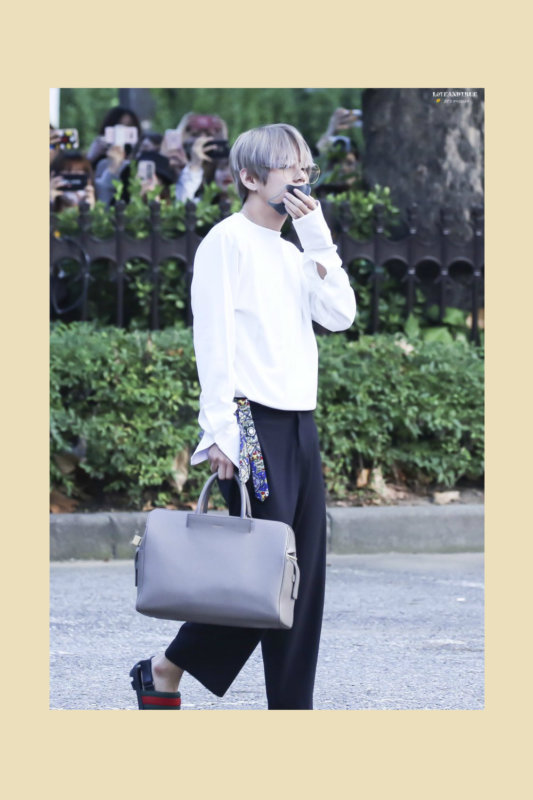 V is the epitome of that vintage-inspired "granddad" fashion and his fans know it well. Essentially, he can just pull off just about anything, even if it's a forgotten look that your father or grandfather owned in the 70s and 80s.
One of his favourite styles is to match an infamous sweater with a loose fitting pant. He is also known for wearing Gucci's collections, which makes him unequivocally a dandy gent.
And here's our recommended pick inspired by V: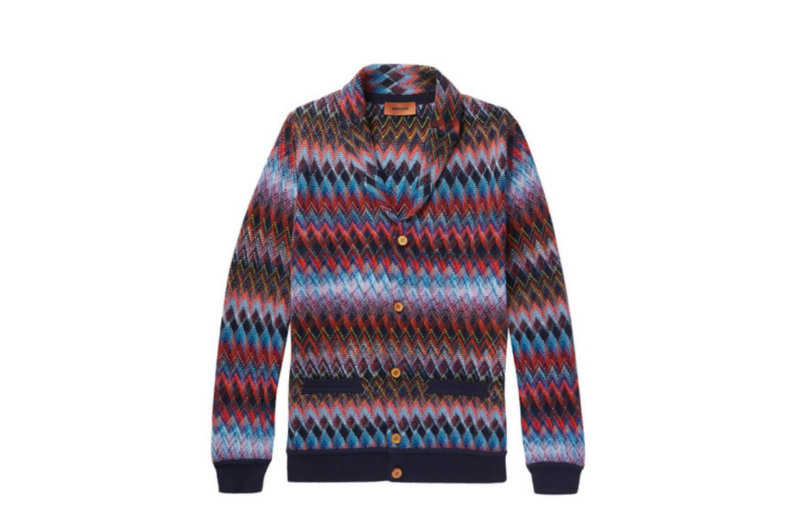 Missoni Shawl-Collar Cotton And Wool-Blend Cardigan
Jungkook, The Boy Next Door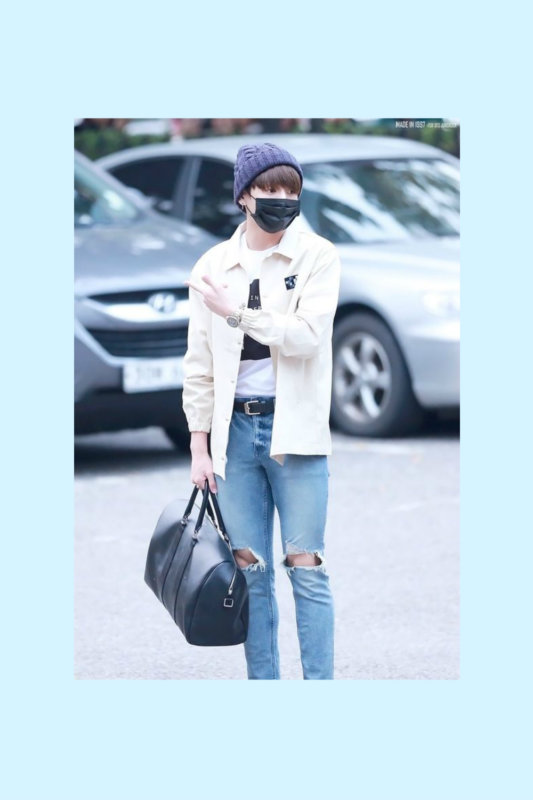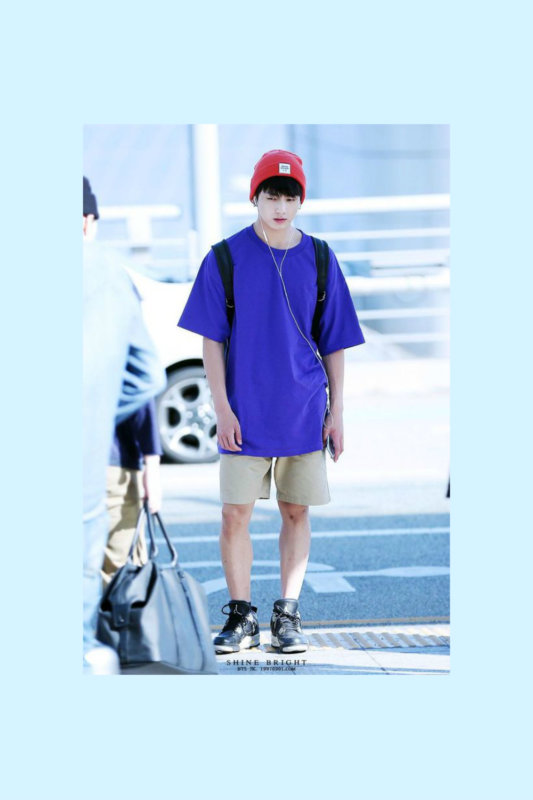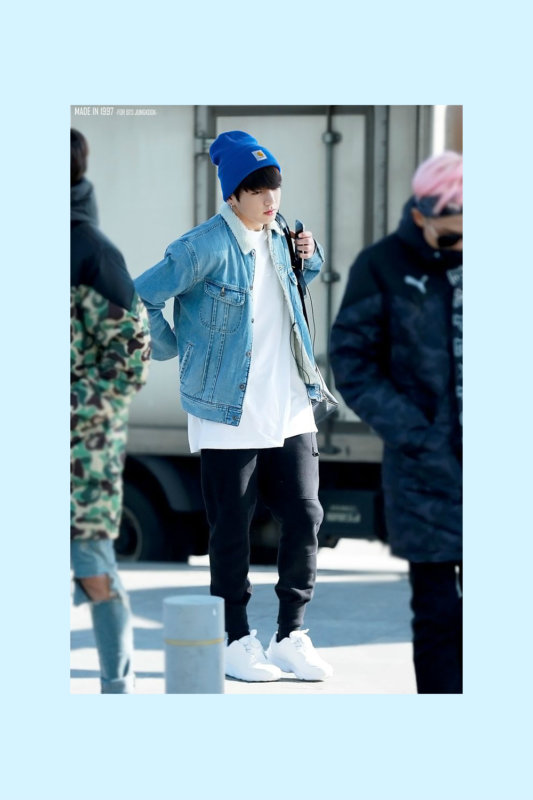 Jungkook gives us the vibe of that boy next door with his uber-casual fashion sense. His fashion style is probably the simplest among the member but that doesn't make him any less stylish.
Beanie hat, plain t-shirt and denim jeans are the staple items for his daily outfit. He is also a fan of combat boots.
Our recommended item inspired by Jungkook: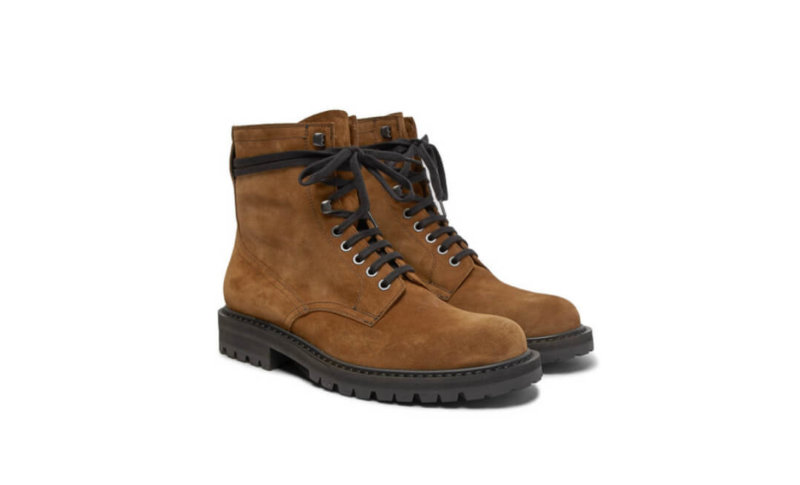 Dries Van Noten Suede Boots
Suga, The Soft Grunge Lover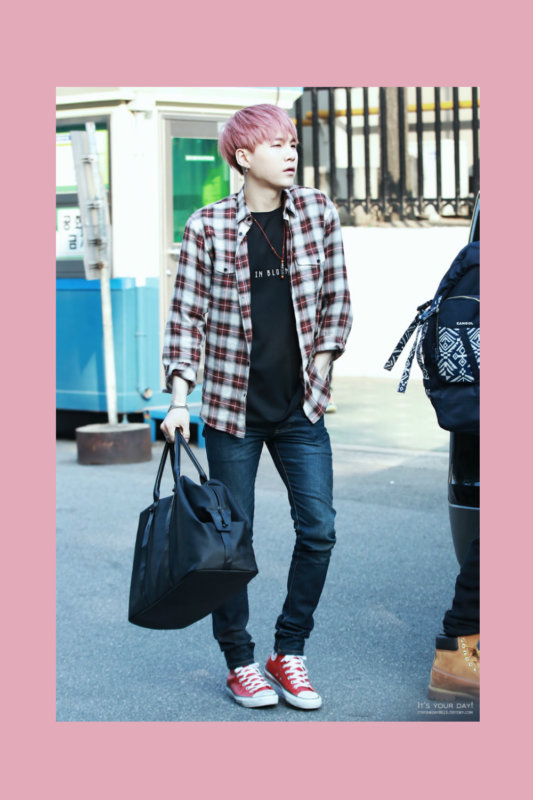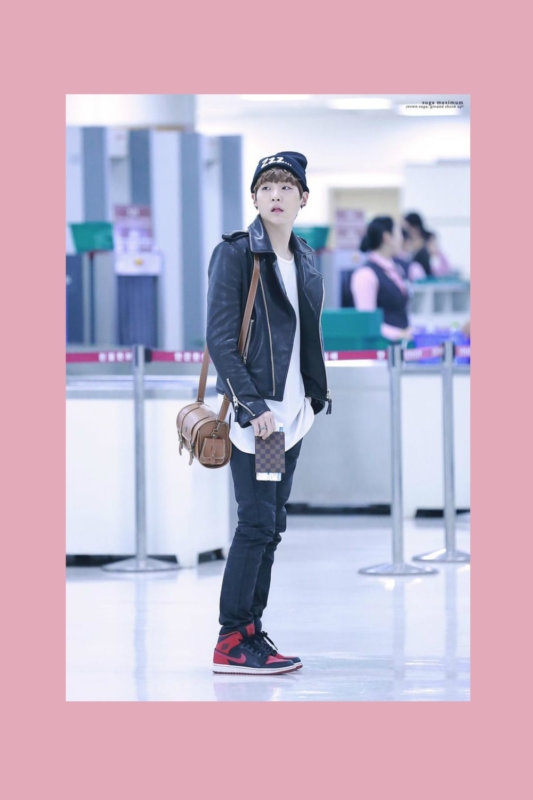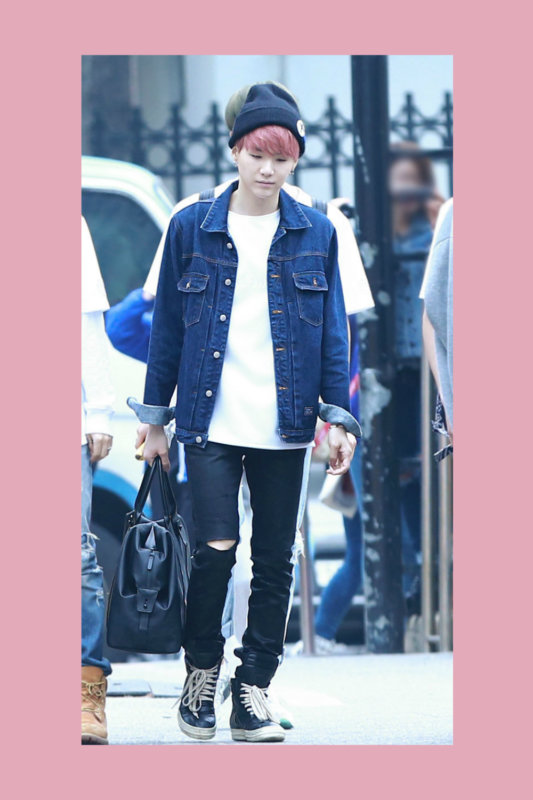 The resident rapper from BTS, Suga has a thing for grunge fashion with pieces like flannel shirts, denim jeans and sneakers with matching colours. He is also good at sporting outfits in monochrome hues. From snapbacks and buckets to beanies and fedoras, hats are something Suga will never forget before heading out.
Our recommended item inspired by Suga:

Acne Studios Ribbed Wool Beanie
Jimin, The Prince of Dark Fantasy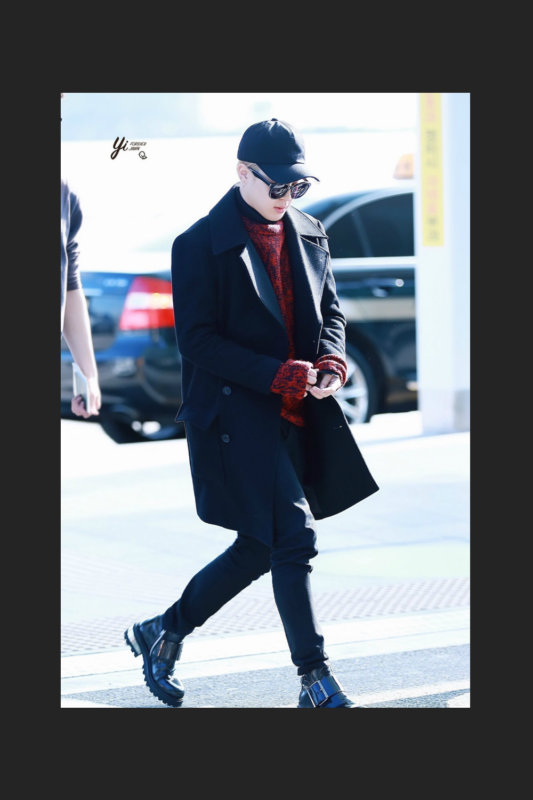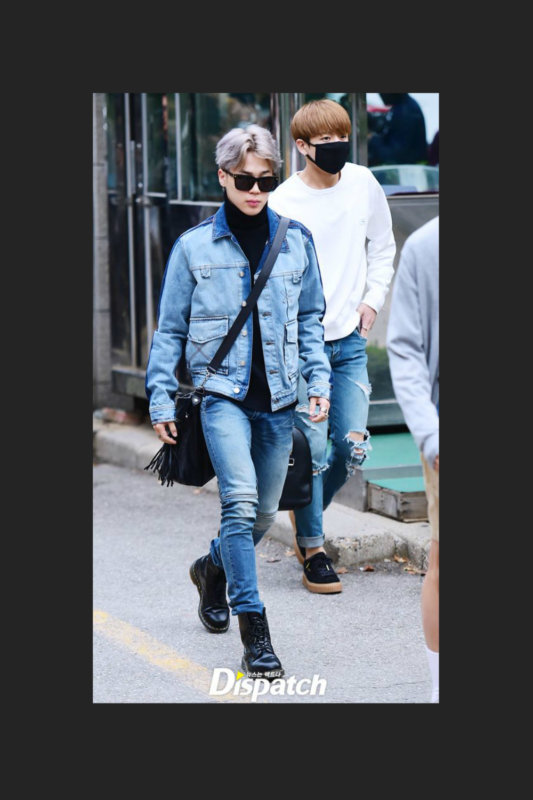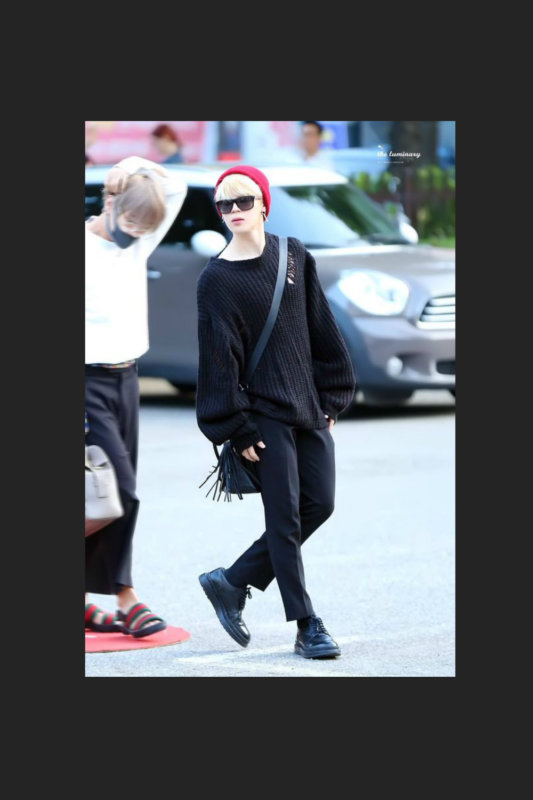 Why dark fantasy? Because Jimin is the man who can slay all monochrome looks. He proves to us that we don't have to match our outfit with contrasting colours to stand out from the rest.
He is also a loyal fan of turtleneck jumper, leather jacket and overcoat. To complete his looks, he always pairs it with various chic bags.
Our recommended item inspired by Jimin: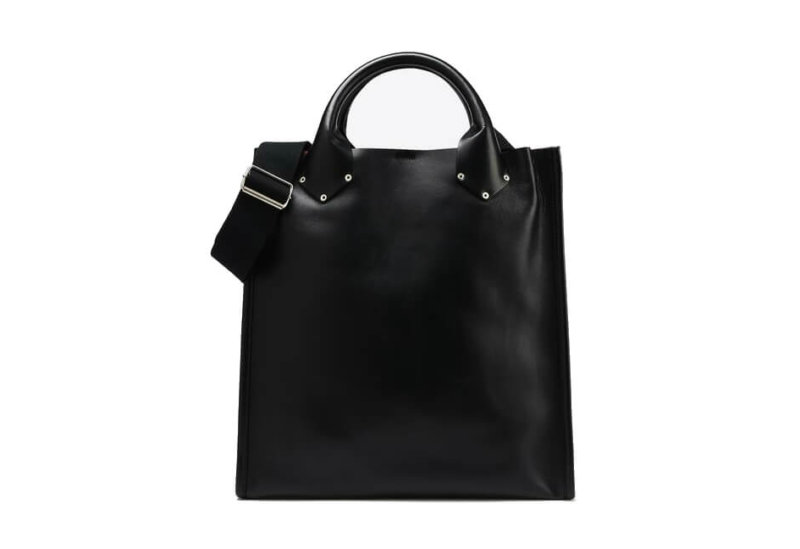 Maison Margiela Calfskin Shopping Bag
J-Hope, The Fancy Striker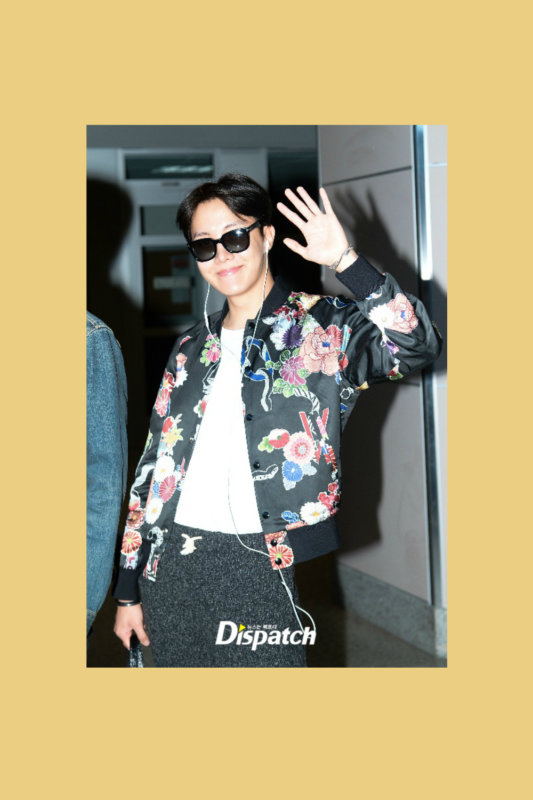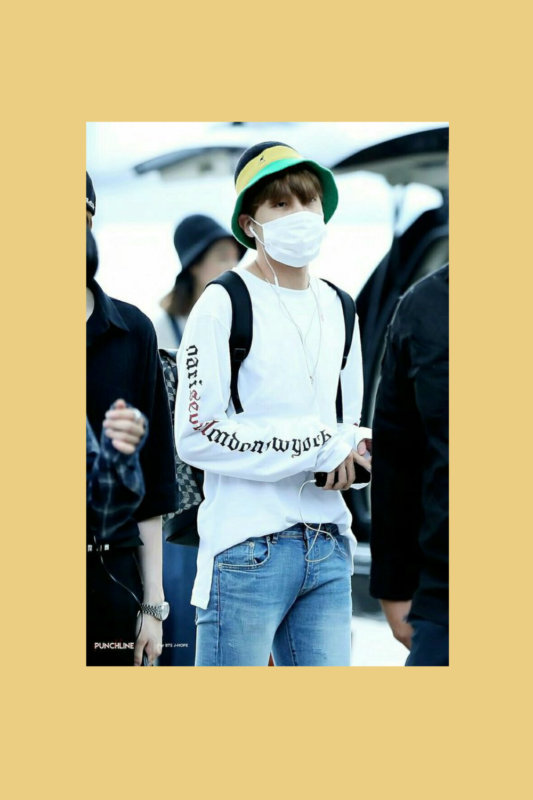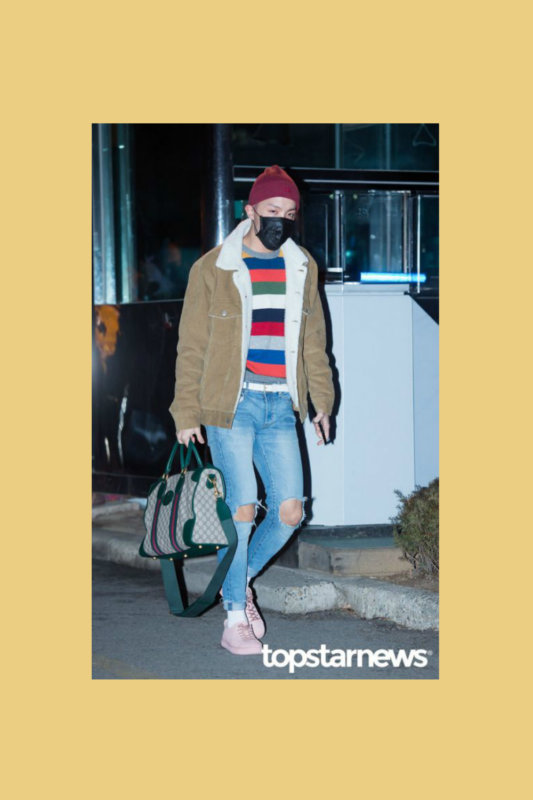 J-Hope always steals the show with his choices of flamboyant looks. Often spotted in printed bomber jackets, camouflage, bucket hat in colourful prints or fedora hats, you will never miss out on him on the streets.
If you are the type of guy who fancies bolder choice like him, try something more vibrant – be it a floral print bucket hat, colourful strip t-shirt or a pair of pastel-coloured sneakers.
Our recommended item inspired by J-Hope: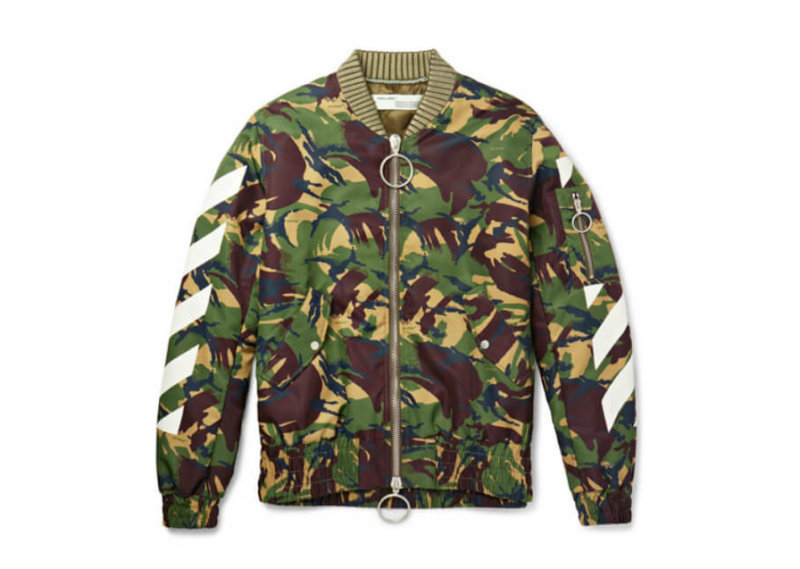 Off-White Printed Shell Bomber Jacket
Jin, The Prince Charming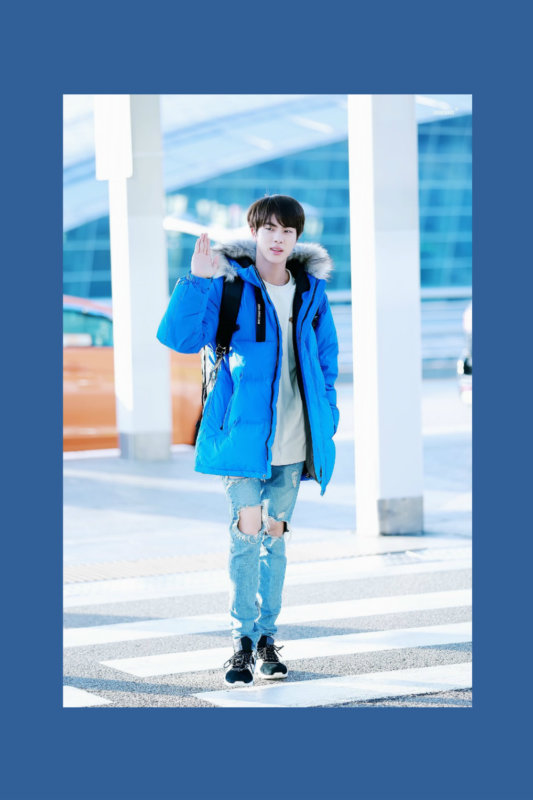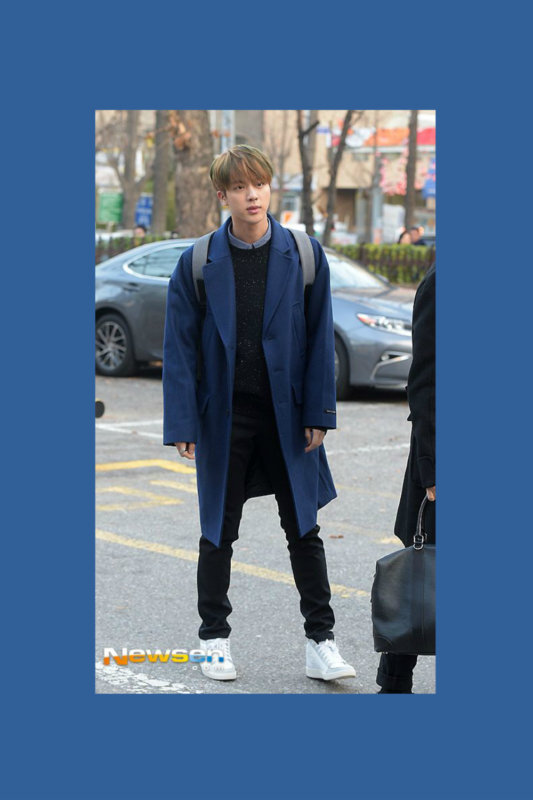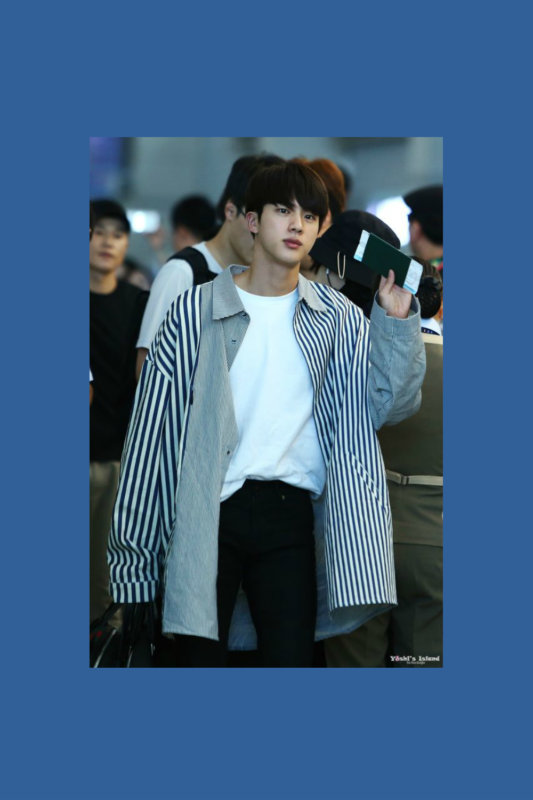 We all know why Jin went viral when BTS appeared at 2017 Billboard Music Awards red carpet. He has a likeable face and he knows how to choose the right clothes to make him look like "Prince Charming".
He is in love with winter looks as you can see him in parka coat, sweater and overcoat in most occasions. Not only that, he is also fond of oversized styles that makes him look both comfy and stylish at the same time.
To create a "Prince Charming" look, you need to learn this trick: choose something minimal but with brighter colours like sky blue, pink, peach and others. It will turn you into a gentleman like Jin.
Our recommended item inspired by Jin:
Balenciaga Oversized Printed Canvas Jacket
Rap Monster, The Maverick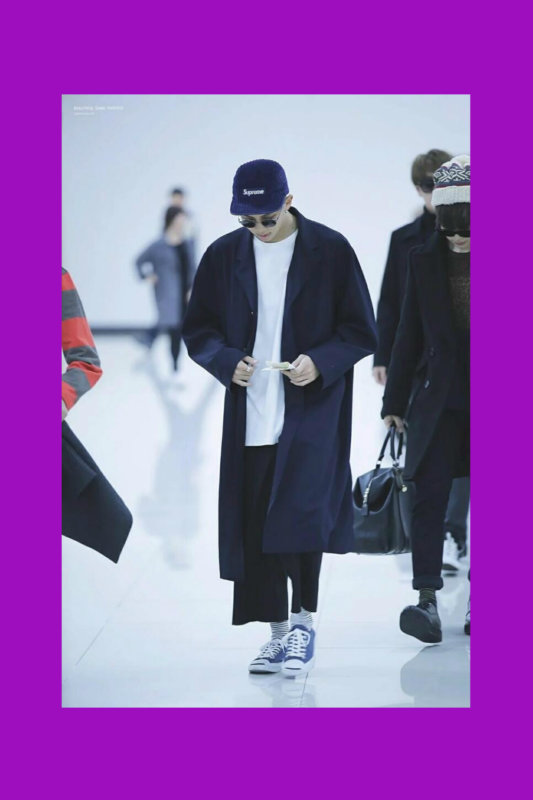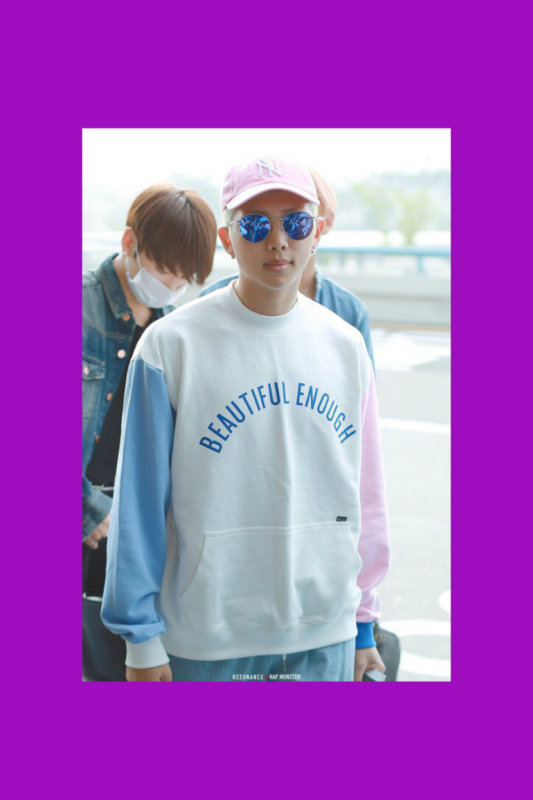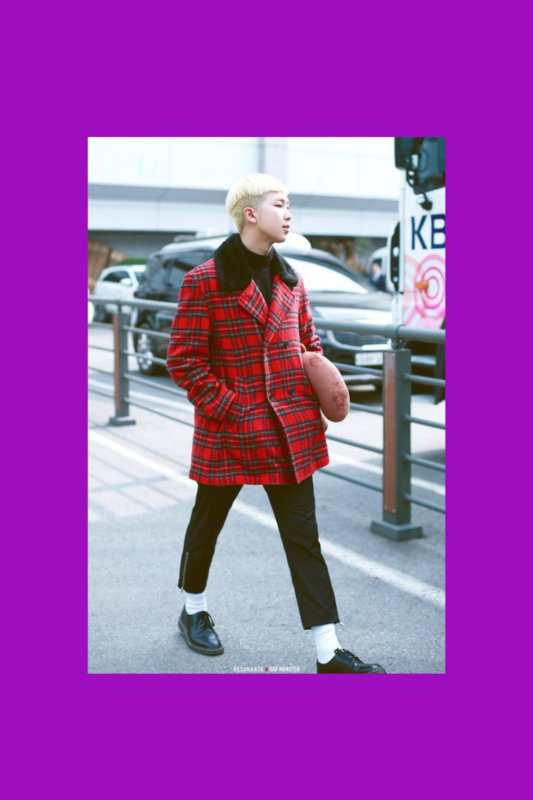 Rap Monster is a fervent fashionista and does not afraid to experiment with his daily outfit. And like his name, his take on fashion is edgy and filled with swag.
His wardrobe includes a melange of styles including monochrome looks, high street style and even British grunge. He always gussy up with striking accessorises like headpieces, eyewear and jewellery.
Our recommended item inspires by Rap Monster: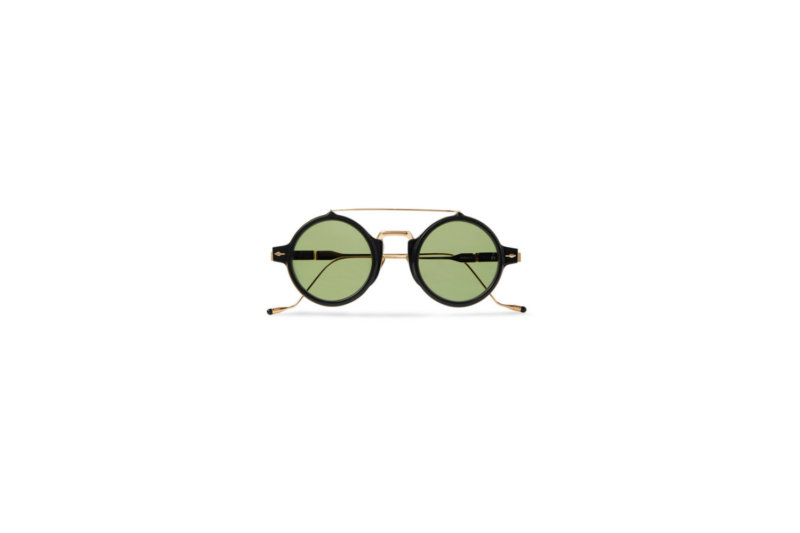 Jacques Marie Mage Eluard Round-Frame Titanium Sunglasses
Which BTS members look do you like the most and will try to emulate?