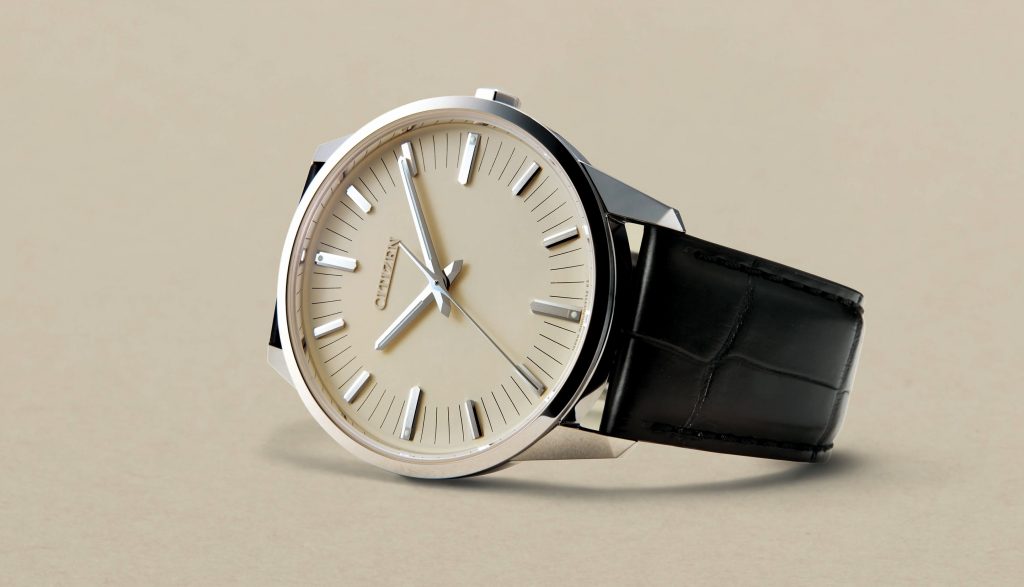 Giant Japanese watchmaker, Citizen, launches the Caliber 0100. Having teased the existence of this watch since the showing of the prototype movement the year before, three models have arrived from the legendary manufacturer, this time with, once again, record breaking accuracy. The Caliber 0100 movement residing within these watches are powered by Citizen's famous Eco-Drive and come with the world's most precise time-keeping accuracy for a wristwatch. This effort has resulted in these watches being capable of accuracy of within ±1 second per year.
The Caliber 0100
The Citizen "Caliber 0100" is able to achieve an ultra-high accuracy of ±1 second per year autonomously and without the reliance upon radio waves, GPS satellites or any other outside form of data connectivity. This is a watch that is more accurate than any other. To achieve such unprecedented accuracy, the movement uses AT cut type crystal oscillators that vibrate at a frequency of 8.4 MHz (8,388,608 Hz), more than 250 times higher than traditional tuning fork-shaped crystal oscillators often used in conventional quartz watches.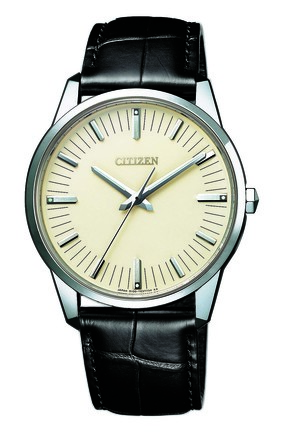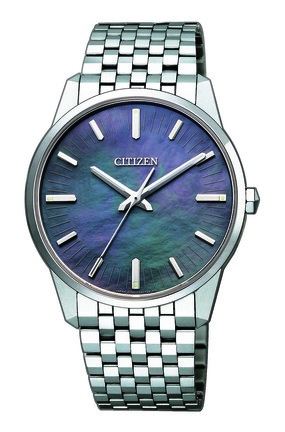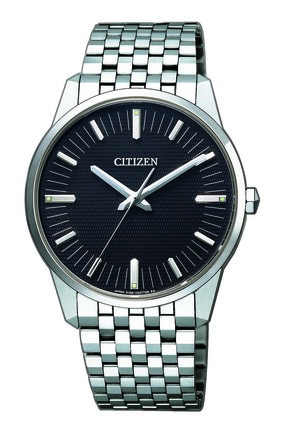 The new mechanism thus remains resistant to outside influences such as temperature fluctuations and effects of gravity, as well as age degradation. Greater energy is requited to run these oscillators and Citizen managed to compensate for this by refining the quality of materials used and improved designs and techniques in its Eco-Drive technology. Internally, Caliber 0100 also continuously monitors and adjusts for frequency and temperature fluctuations while being resistant to the effects of magnetism
The ultimate expression of the Caliber 0100 comes in a white gold case and matching bracelet. It is the AQ6010-06A and it is limited to just 100 pieces worldwide. The movement is visible via the sapphire display caseback. One will be able to see the black ruthenium coated movement plates that have a uniquely striped decoration. The dial is coloured ivory. There is a black crocodile textured strap available as an option.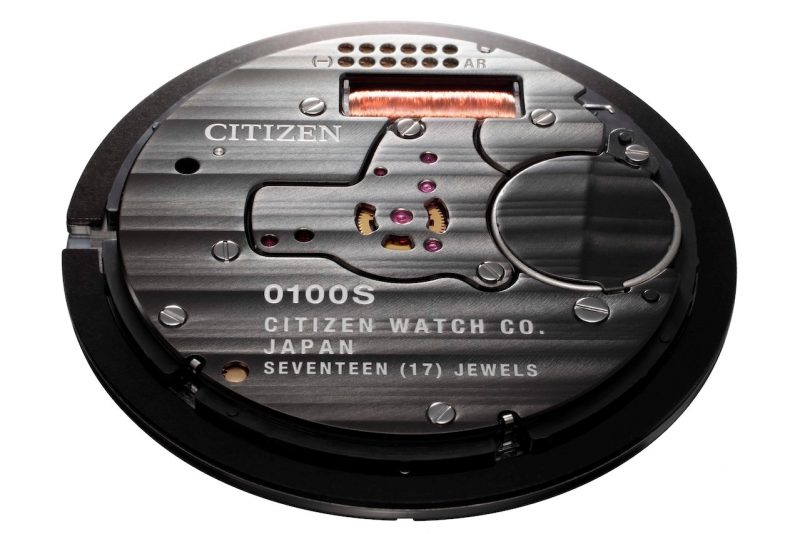 Two of the Caliber 0100 models come in Super Titanium™ coated in Citizen's proprietary Duratect. The AQ6021-51E emerges with a metallic black dial. Here, the dial actually absorbs light through an array of tiny apertures on the front. The other, the AQ6020-53X has a luxurious mother-of-pearl dial instead. Both watches showcase a "crystal" motif for the case, the crown as well as the bracelet. The angles of the case reflect light differently at different angles. The former is a limited edition of 500 pieces worldwide whereas the latter is just 200 pieces.
Movement: Citizen Caliber 0100 (±1 second per year), Eco-Drive with 6 months on full charge (about 8 months in Power Save mode), time difference setting function.
Case: 37.5mm diameter Super Titanium™ with Duratect (white gold for AQ6010-06A), 50m water resistance.
Strap: Super Titanium™ with Duratect (white gold/black crocodile for AQ6010-06A).
Words by Kelvin Tan