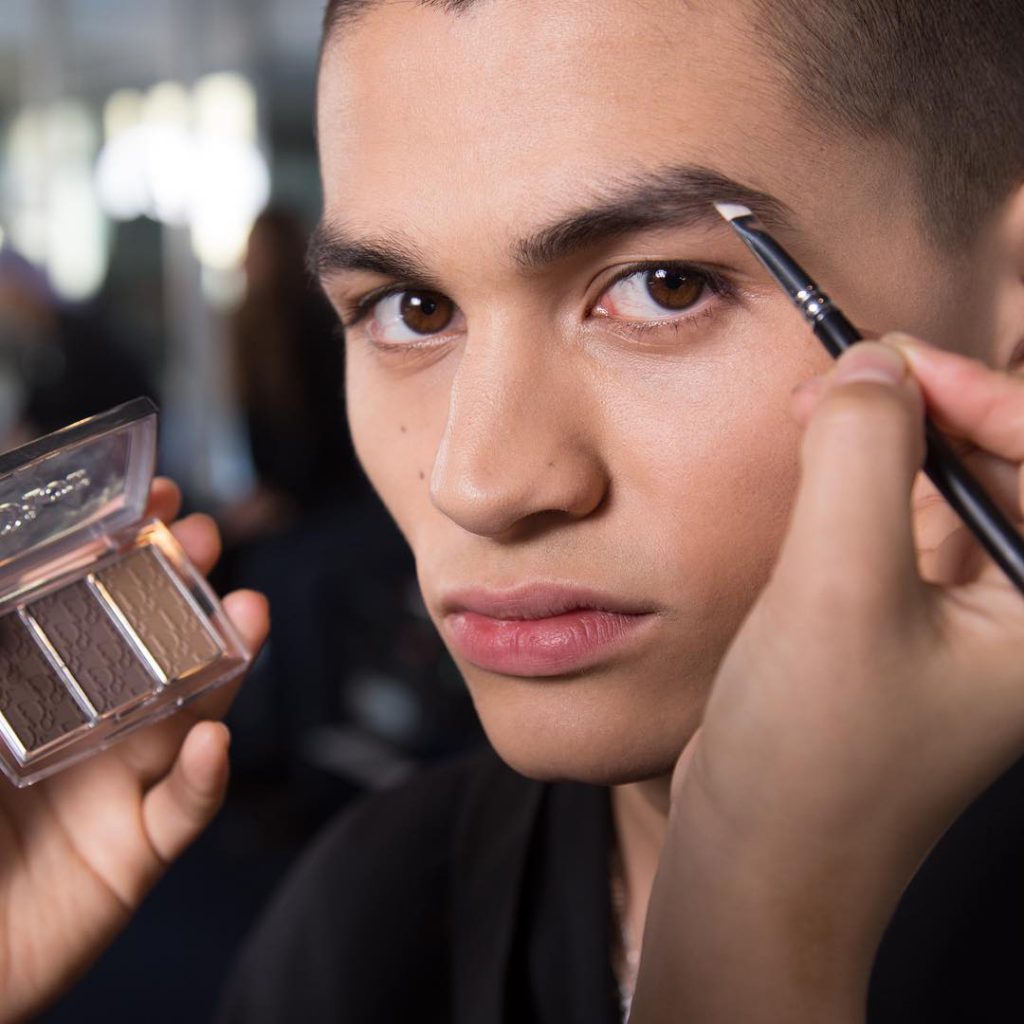 There's been a significant rise in the levels of social acceptance towards men wearing makeup since the turn of the century. Here, we take up the challenge of achieving the fresh, luminous no-makeup look. Professional makeup artist Gary Cheok shares his expert tips on how to get the look right in less than 20 minutes.
Before: Prepare Your Skin

The key to natural, flawless and glowing skin begins with good skin preparation. Gary Cheok's beauty jump-off is about skin prep: "The key thing people forget is that prepping the skin before makeup is so important. If you prep the skin correctly, your makeup will look so much better." Start by washing your face with the correct cleanser, and follow up with a toner to balance the pH levels of your skin and to tighten your pores. Exfoliating is also an important step that will help contribute to an even application of makeup. Then, if you have a bit of time, consider using a mask (either a sheet mask or an eye mask), followed by a moisturiser. Essences or serums are optional, but if you want to lock in moisture and radiant skin, this is the time to do it. You can also mix your sunscreen with the essence to cut down your time. When the skin is fully prepped, you don't really need to put a lot of makeup on; trust us, the only thing people will notice is how good you look.
5 Key Steps for Makeup:
1. Create the Base of the Skin
Every good makeup should start with a foundation. Using it before applying cosmetics creates an even base for the makeup to sit on; this helps make it appear more natural and last longer. Cheok's trick to get a flawless base: add a few drops of face oil to your foundation to get translucent coverage for a natural, glowing finish as it helps to thin out the texture of your base makeup. Combined, it's coverage + care perfection.
2. Colour Corrector
Apply concealer to hide your dark circles and to conceal any blemishes on your face. Do it with short strokes; use your fingertips to pat it onto your skin and blend it well. Choose a peach undertone concealer to cover up your dark circles and a yellow concealer shade for acne spots. According to Cheok, these two shades are the best to balance out the colours of those flaws. And don't forget to blend.
3. Set Everything In
The setting powder helps to set the makeup you've applied and mattifies the skin to prevent the cakey look. Cheok points out that you should focus more on your T-zone (forehead, nose and chin) because these areas tend to be the oiliest. "The goal for men is to never look like they are wearing makeup, which means less is more," he adds.
4. Tame Those Brows
"The whole look won't be complete if we don't do our brows, " stresses Cheok. Fill in and shape brows with hair-like strokes where needed using a brow pencil. But don't over-shape it to ensure a fuller, natural looking brow.
5. Keep Lips Simple
Since we're aiming for a natural look, finish the makeup by choosing a clear lip balm or conditioner. Men typically go bare with their lips so it's extra important to keep them moisturised. "Always apply lip balm and keep it in your pocket," advises Cheok.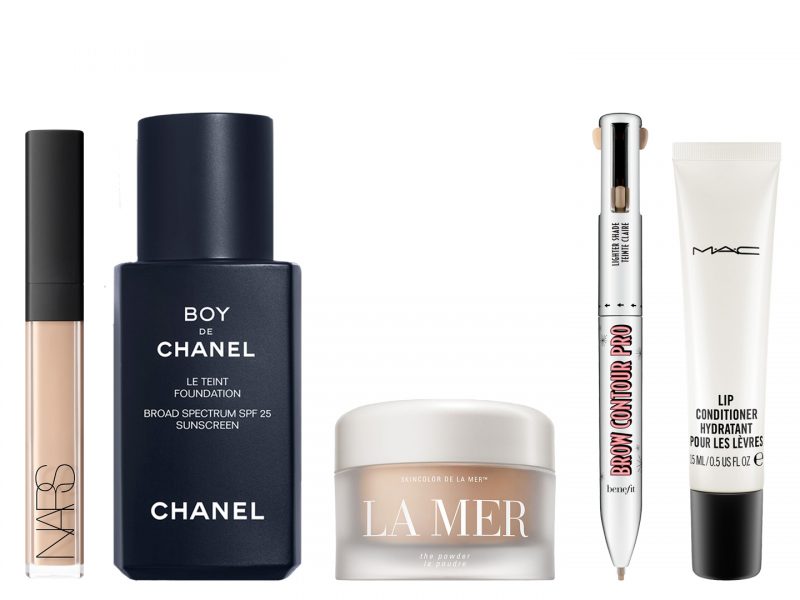 After: Double Cleanse

Removing your makeup is a skin care necessity. In order to fully cleanse your face, you have to double cleanse since washing your face just once doesn't get rid of all the dirt. Double cleansing starts with cleansing oil because it's the best at dissolving makeup regardless of skin type, followed by a gentle cleanser to make it squeaky-clean. After completely cleaning your face, it's time to treat it with toner, moisturiser and essence or serum. Apart from that, it's advisable to exfoliate your skin and lips twice a week in order to prevent oil seed (which occurs when accumulated excess oil is trapped in the pores) and to make sure your lips stay nice-looking.