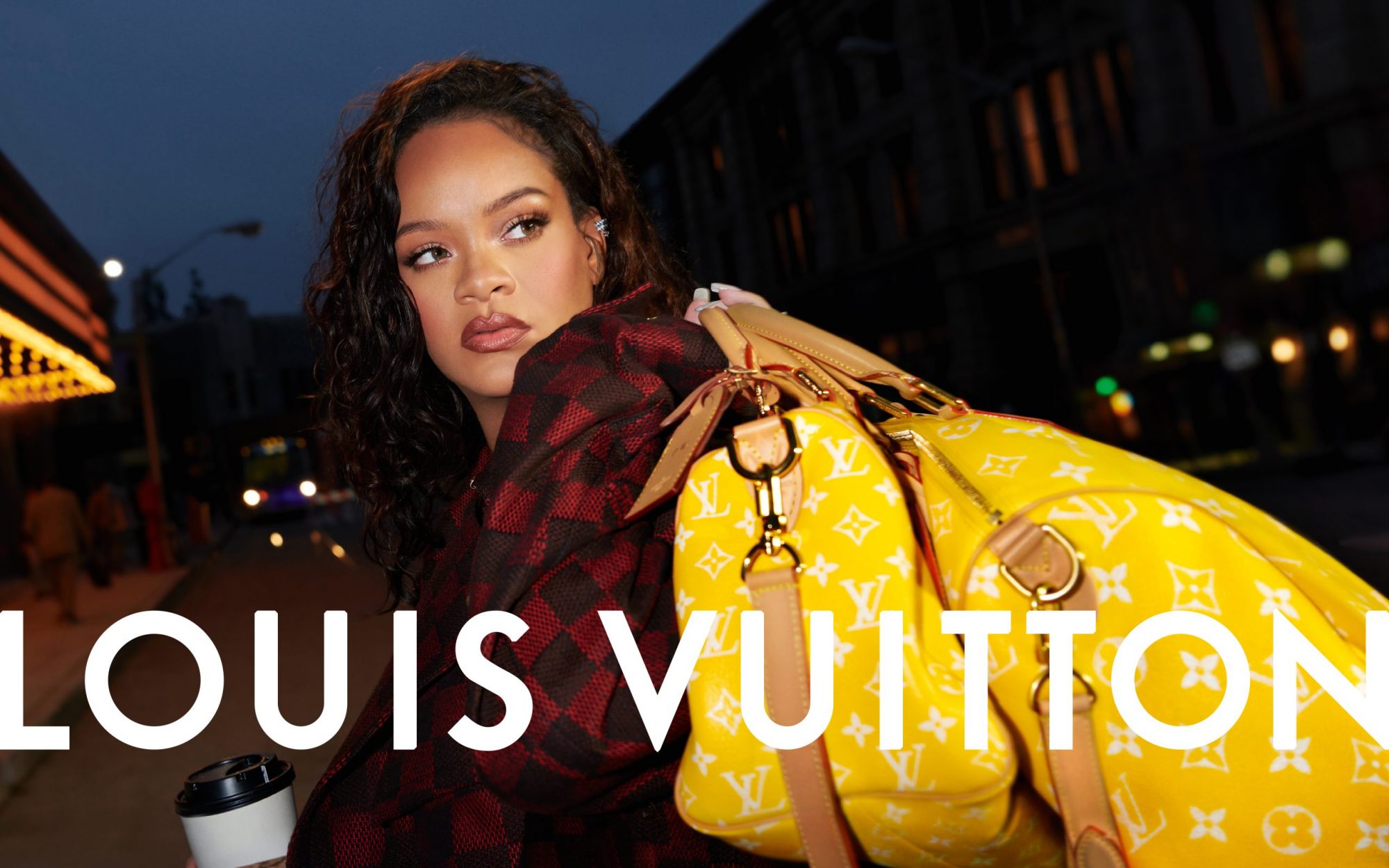 Pharrell's debut collection for the house of Louis Vuitton last week was a star-studded spectacle that dominated all of our social media pages. An ushering of a new era, the show was attended by the likes of Beyonce, Jay Z, Jackson Wang and Zendaya (the list was extensive and highly embellished), and now he finally unveils the fully-fledged campaign following his SS24 show starring musician and fashion icon, Rihanna.
Shot by Keizō Kitajima and Martine Syms, an image was first teased on the face of Musee d'Orsay in Paris ahead of the brand's runway show, first published on Pharrell's instagram. With his first ever campaign, he highlights the Maison's classic — an updated rendition of the Speedy inspired by the cosmopolitan codes of New York City's Canal Street — a hub that permeates diversity and hustle mentality of the city-goers and also the place that became the musician's first foray into the world of luxury.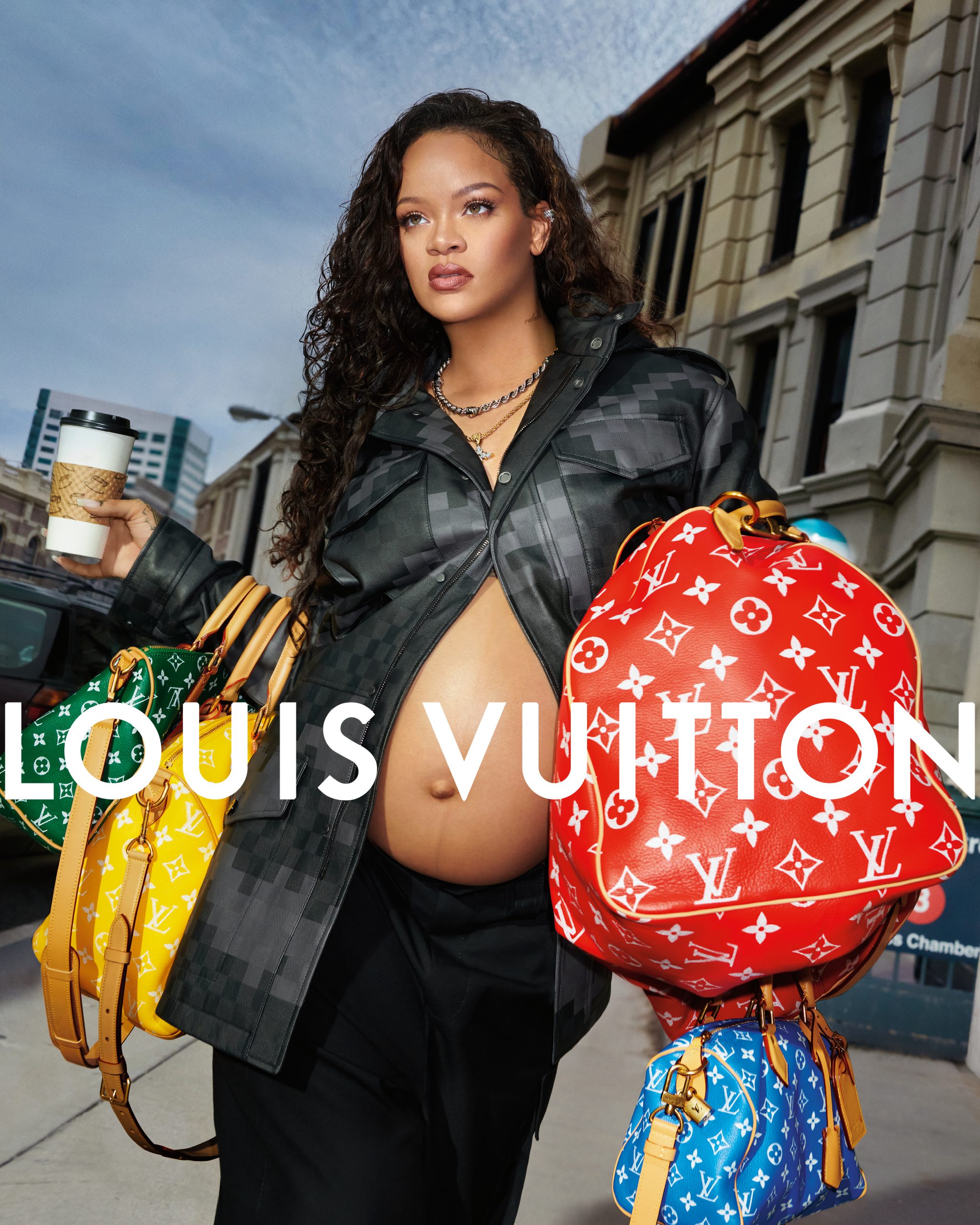 Following the silhouette and functionality of the original design from 1930 — designed by Gaston-Louis Vuitton, the new iteration of the Speedy has been elevated into true-blue luxury. The brand's signature brown monogram canvas bag has been updated into vibrant colourful treatments, in supple calfskin leather and lined in lambskin, allowing the bag to drape and relax completely at rest. Being already an emblematic piece — initially gaining traction upon Audrey Hepburn request for a smaller size to suit her petite frame, this upgrade further catapults the bag into higher echelons of desire. Ever since then, the bag has been made a canvas for various artistic expressions and is also a crucial part of the Maison's accessory offerings.
Today, the Speedy is held by another icon — Rihanna. In the campaign video, the entrepreneur carries various sizes of the Speedy — either worn slung, on the crook of her arm or the standard carry on — she wanders around the bustling city streets with her pregnant belly out on full display, and of course, not forgetting her coffee on hand.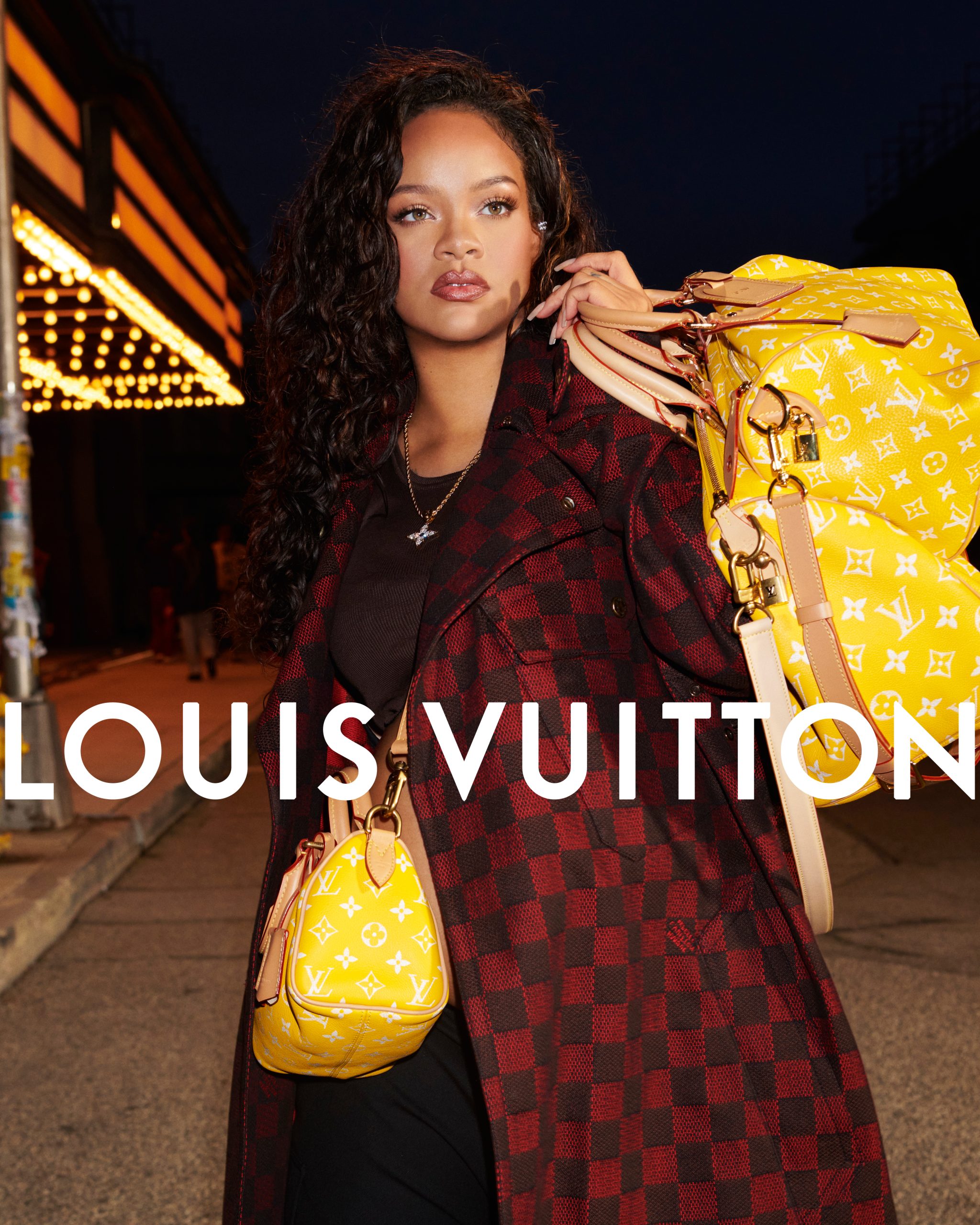 The polymath epitomises a contemporary perspective, "a symbol of human empowerment and the quintessential everyday icon" stated the brand. Surely, with a duo like Pharrell and Rihanna, the waiting list for this bag will be as long as (or longer than) the lists of guests that were present at his debut show.