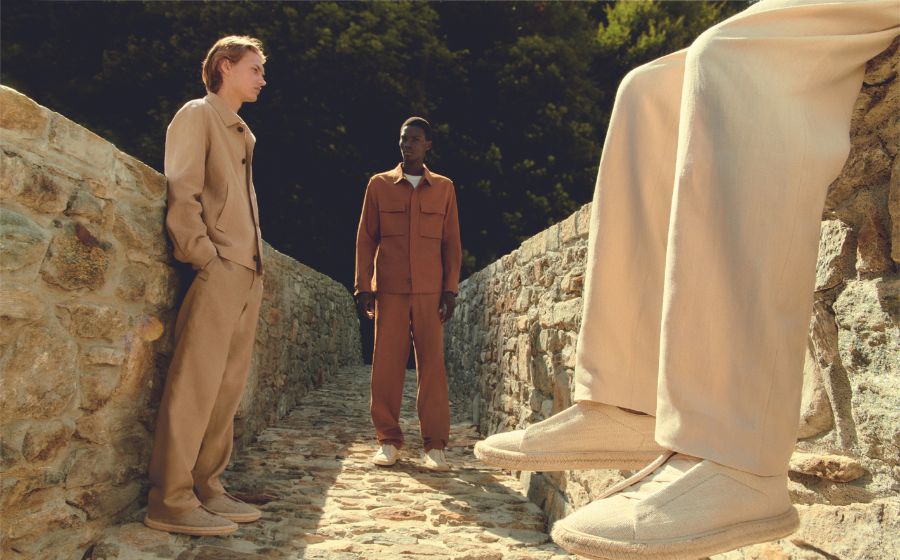 Vacation Classics
As a hallmark of timeless luxury, ZEGNA has firmly established itself as the go-to brand for men who seek a sense of affluence that is understated rather than ostentatious. Inspired by the enchanting summer resorts that dot Italy's coastline, the brand has introduced its latest creation: the Triple Stitch™ espadrilles. These perfect vacation footwear retain the classic charm of the three crossed stitches with a rubber sole featuring traditional jute rope detail, imbuing them with an unmistakable summer vibe. TheTriple Stitch™ espadrilles come in a range of vibrant hues — from lush greens to bright reds — inspired by the stunning summertime landscape of Oasi Zegna. So, grab a cold drink, slather on some sunscreen and stroll along the Amalfi Coast in the latest addition to your collection of timeless, gentleman classics.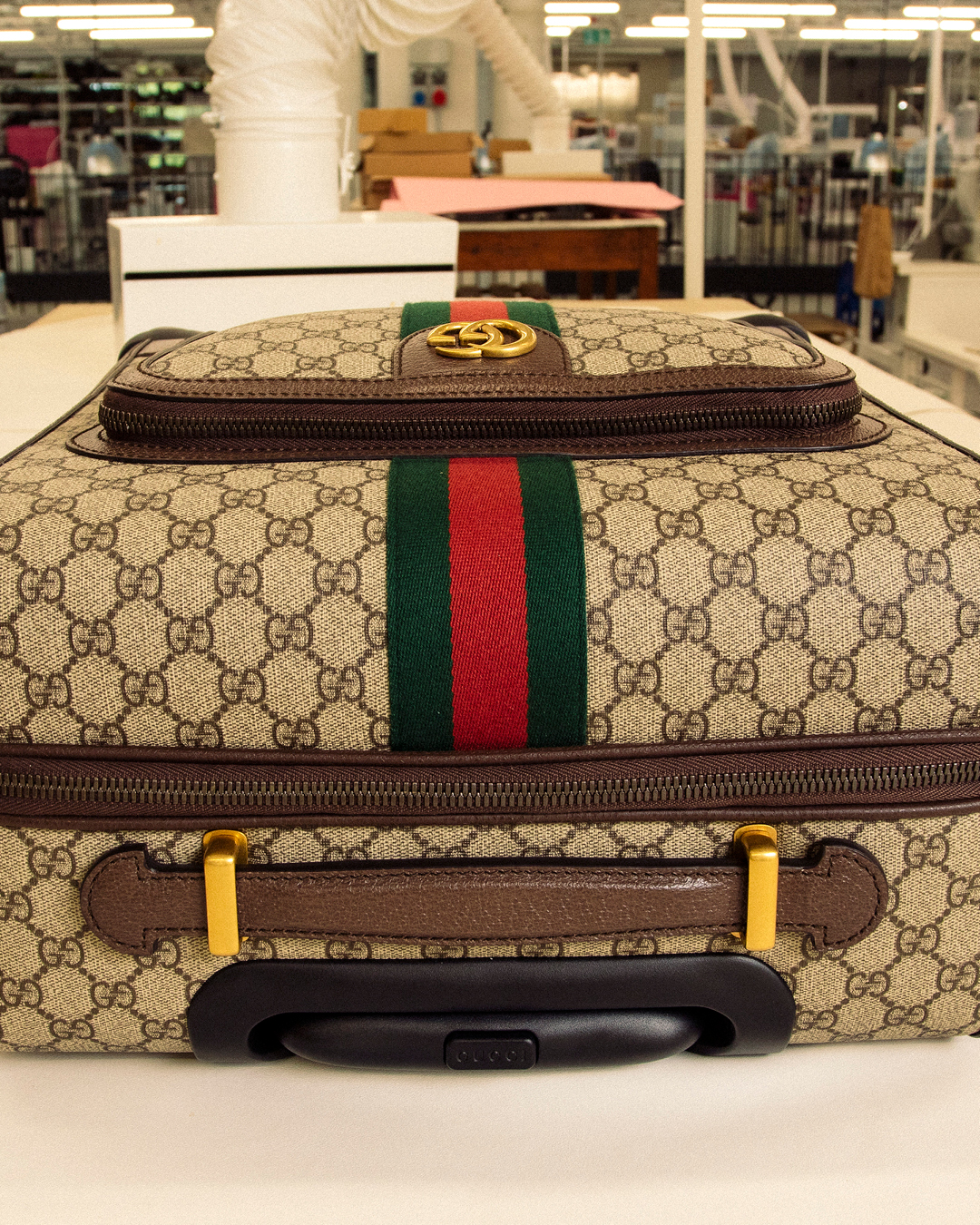 Never Standstill
It is easy to forget that Gucci made a name for themselves through manufacturing fine luggage, seeing that its invigorating of ready-to-wear and accessories lines have revivified the House into the contemporary fashion emporium we are familiar with today. Gucci often prompts its travel-wear history by releasing noteworthy travel capsules, and this time the Italian House leans in on founder Guccio Gucci's beginnings at the Savoy Hotel for inspiration. His experience as a bellboy helped inspire Gucci's famed luggage. The Savoy collection of trolleys, hard and soft suitcases, duffle bags, trunks, hat boxes and beauty cases  reinvents archival pieces for up-to-date usage — all in the style of Gucci's nostalgic inclination.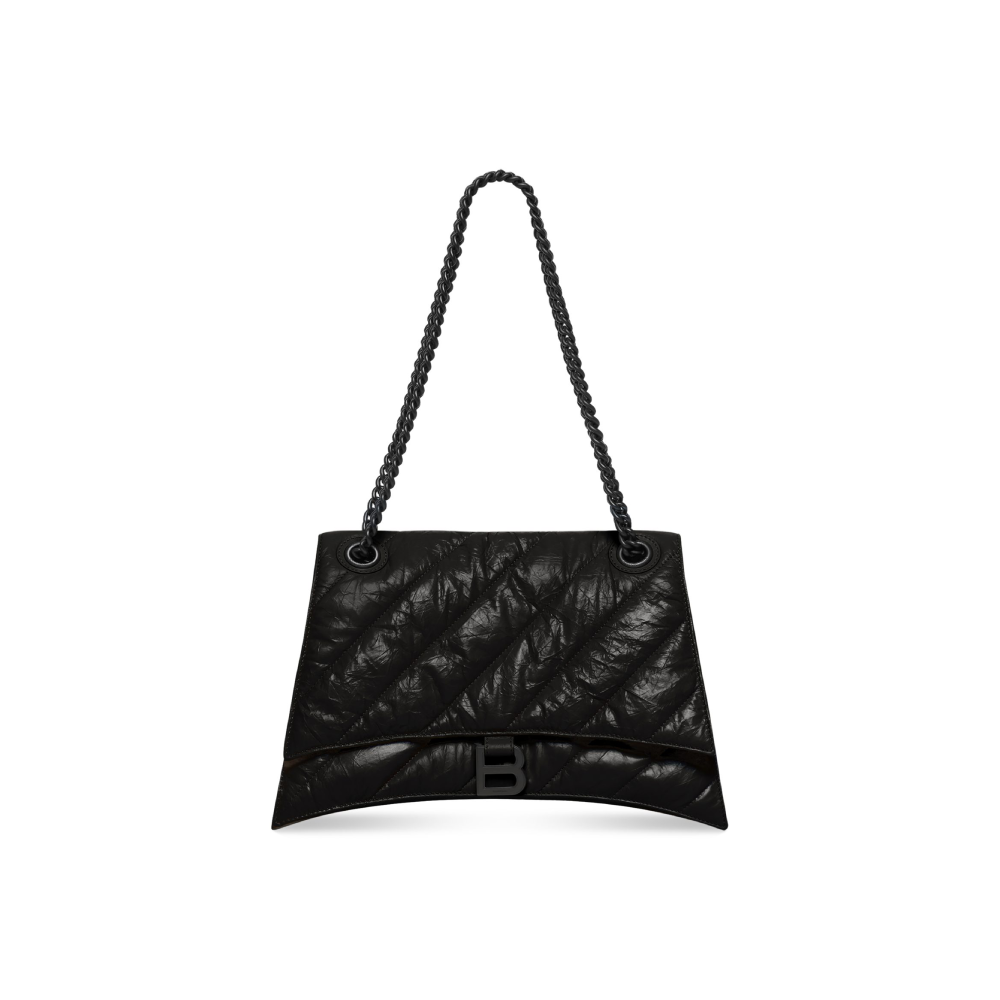 Instant Crush
If the Balenciaga Neo City bag provides an "edgy" update to an instant classic, the Crush shoulder bag takes it to astronomical forms. Its name derives from how the bag quite literally crushes as one might intend it to — its soft exterior can shrink and expand with pressure, and a crinkly quilted finish gives it an intentional beat-up treatment that sets it as the brand's most perky offering. First seen at the Winter '22 escapist show, the Crush bag returns for Summer '23. This time a new XS size alongside various finishes and colour ways — such as denim — are generous enough to allow us to dream our way to label the Crush as a new 'It' bag.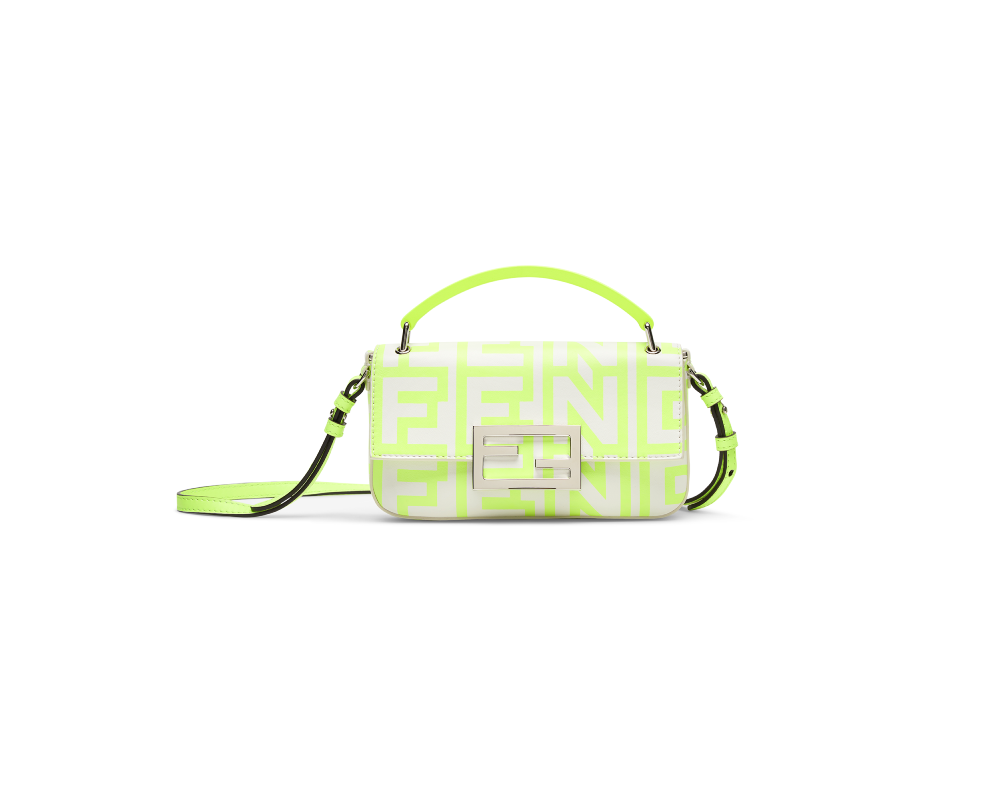 Pop Sensations
Marc Jacobs offers it all up this year. His input for the Fendi Baguette's 25th anniversary collection is executed in a way that is both sweet and unexpectedly moving, playing into the hearts of fashion fans by pushing a narrative of meaningful friendships. Kim Jones' assembled a collective of friends to play on the house's pop culture status. In turn, a collection that possesses a truly New York sensibility using rhinestones, silver, and fluorescent yellow in ready-to-wear and Baguette offerings was crafted. The latter features an exclusive collection of elongated and gleaming styles, replete with multiple mini versions of itself attached.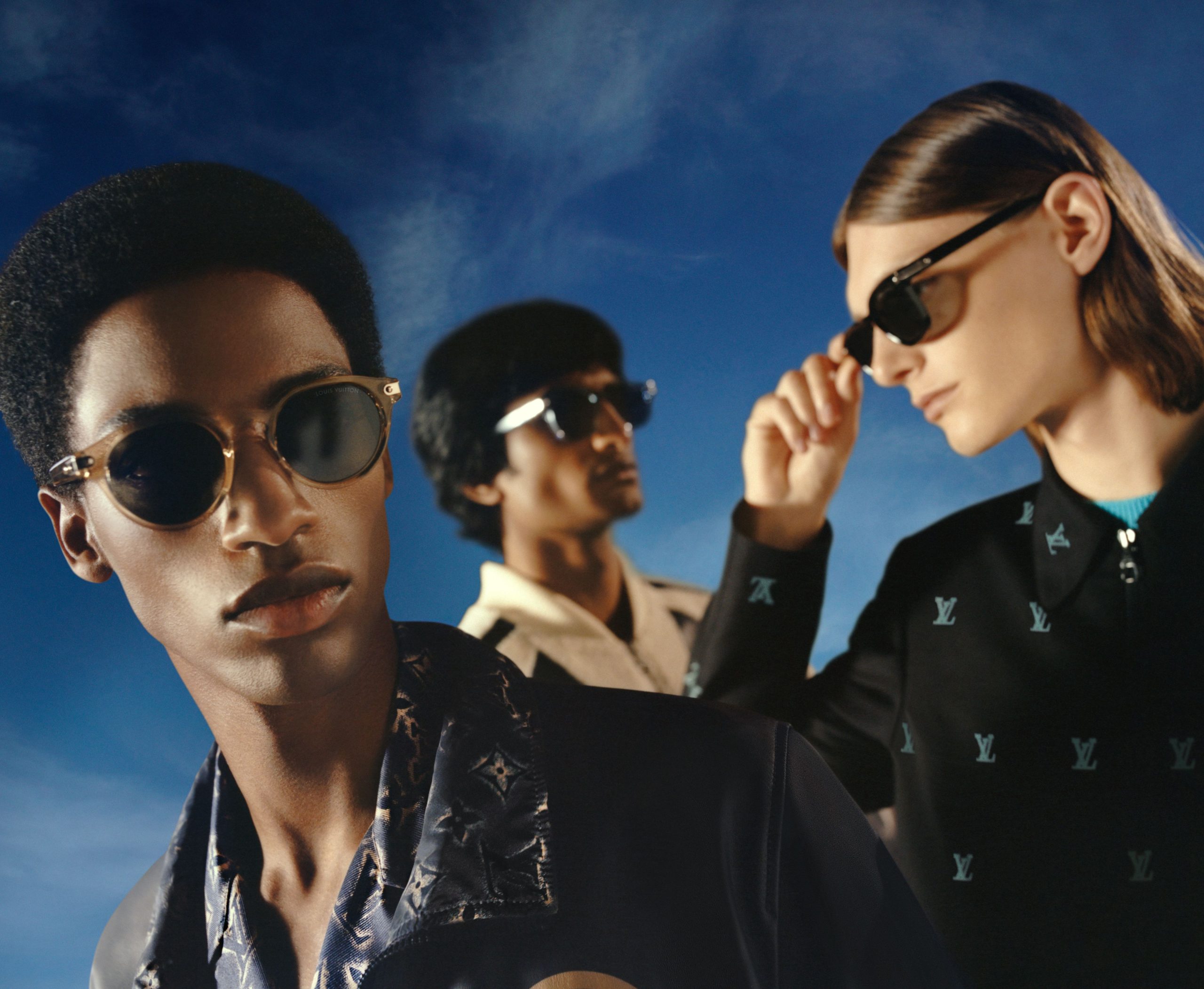 Streamlined Signatures
For a signature line of timeless accessories to work, it has to present a viable alternative to whatever it is railing against. Louis Vuitton addresses this with the LV Signature — a new collection of contemporary yet classic sunglasses for men. How does it differ from its already polarising runway alternatives? The answer lies in its utilisation of subtle details — where an LV initial would typically be its main feature, the LV Signature sunglasses body it in a microscopic way. Eccentricity is also pulled back in favour of bodying neutral acetates in their form. The collection consists of two shapes — a single round style bridge or a double squared bridge, both in streamlined silver-tone metal frames.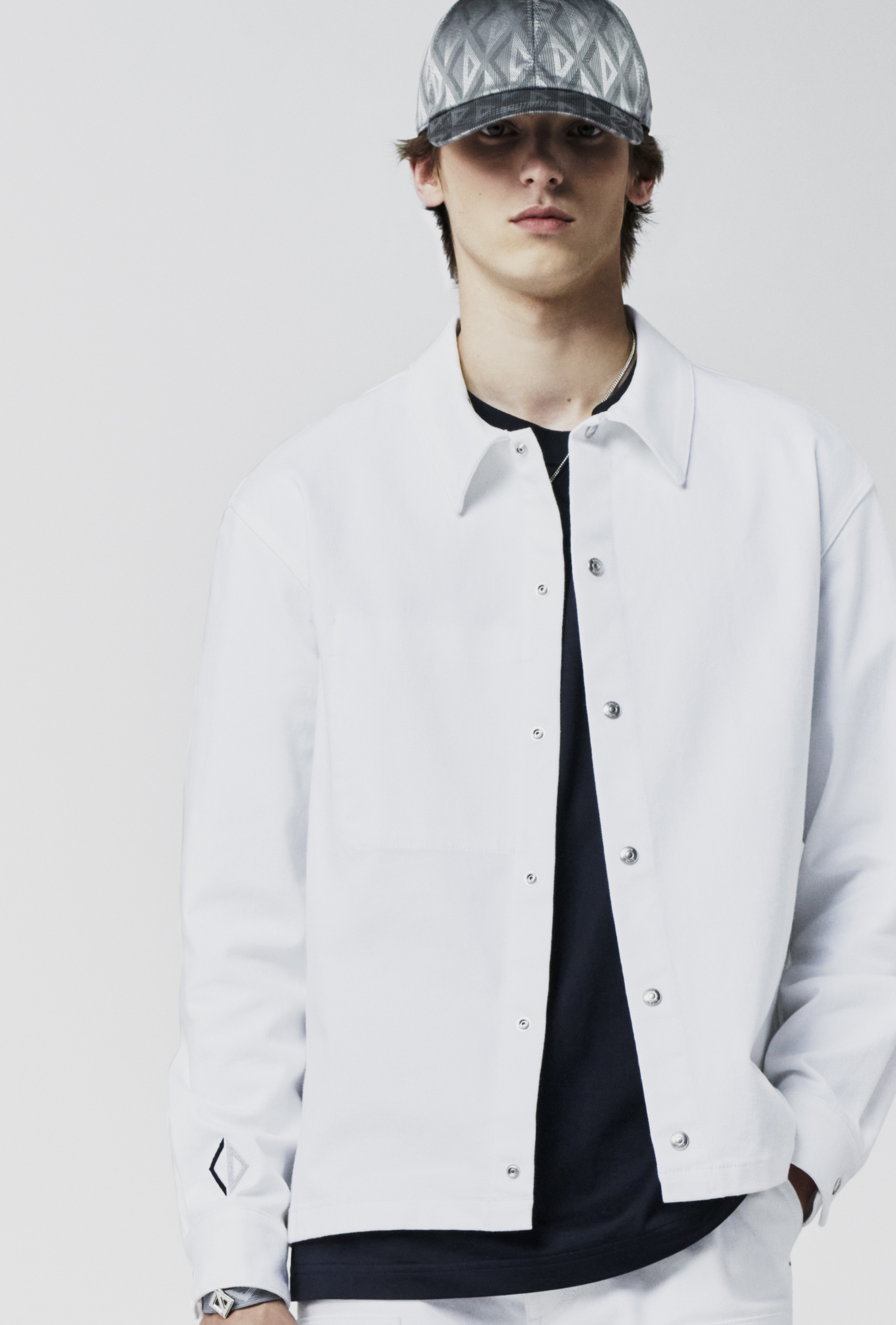 Repeating Patterns
Monograms never caught on the same way at Dior Men as it has for others, but artistic director Kim Jones committed to it anyway— just not in the way one might expect. Instead of taking on monograms by using them as emblems, the motif dreamed up by Marc Bohan in 1974 where the CD initials occupied the shape of a diamond, became a perfect way to bring repeating patterns into Jones' vocabulary at Dior Men. CD Diamond as it is named, combines the core of Dior's style with the functionality of a casual wardrobe. They are all thought out through a series of garments in a timeless palette of white, blue and Dior grey —breathing new life into tradition.