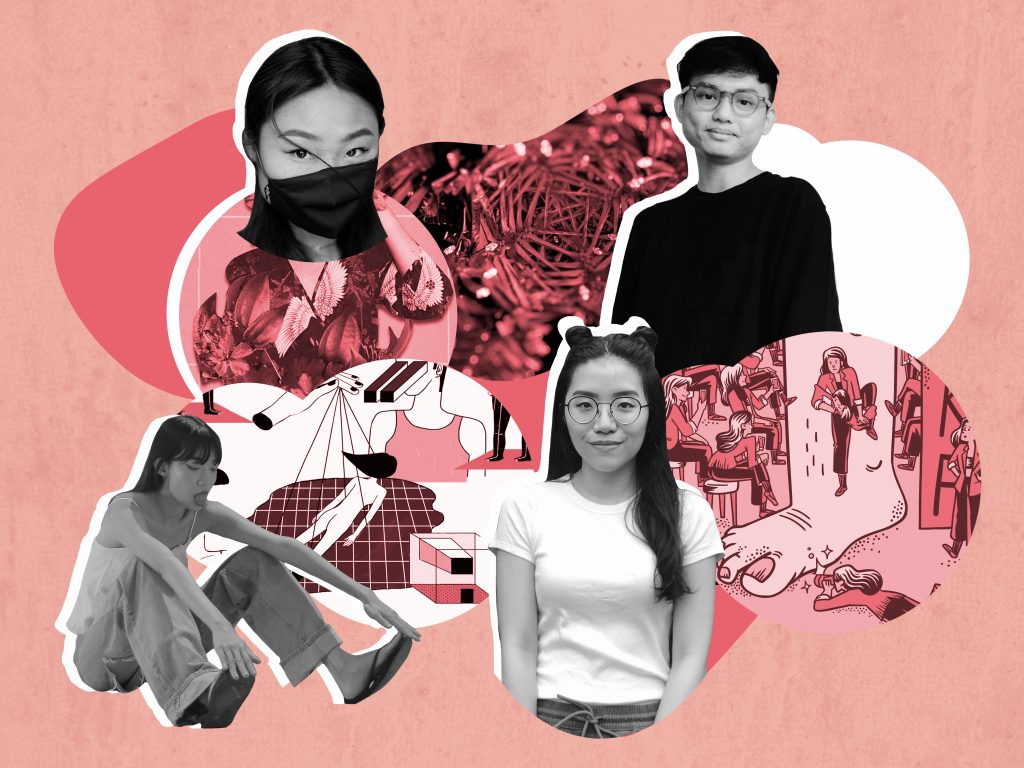 With technologies as a major prop, the influence of art is more enormous than ever. The imaginations of artists are now unfettered, transfiguring rigid collages and illustrations into lively artworks, and turning 2D designs into 3D lifelike creations. Apart from being a pick-me-up for our boring days, digital art can be a powerful vehicle for advocating rights and acts as a panacea for creative works restricted by social distancing.
In this feature, we bring you into the creative world of different styles of digital artists, their creations and the impact of the pandemic.
Valery Koh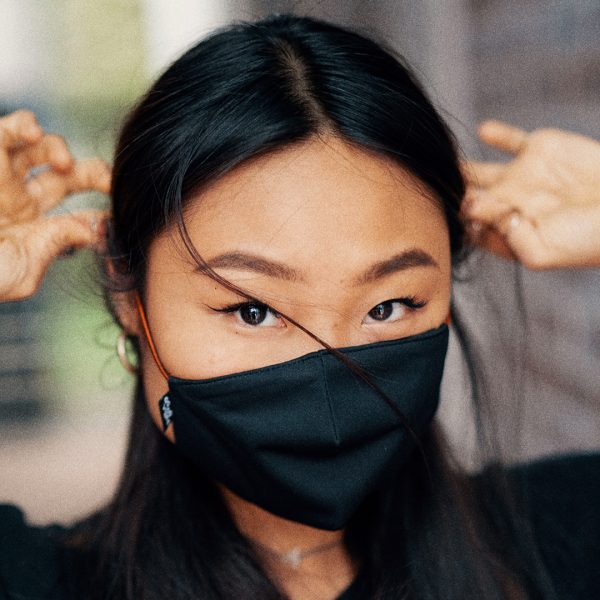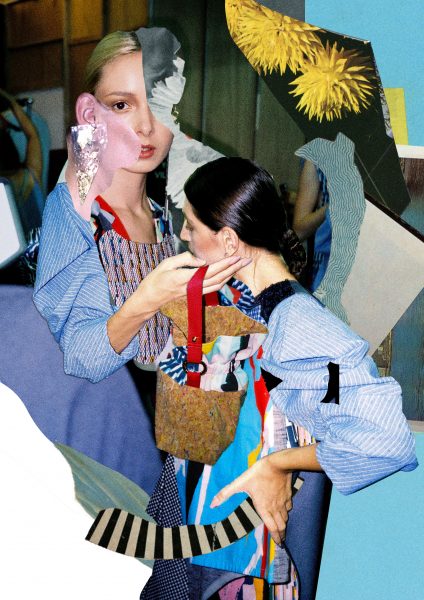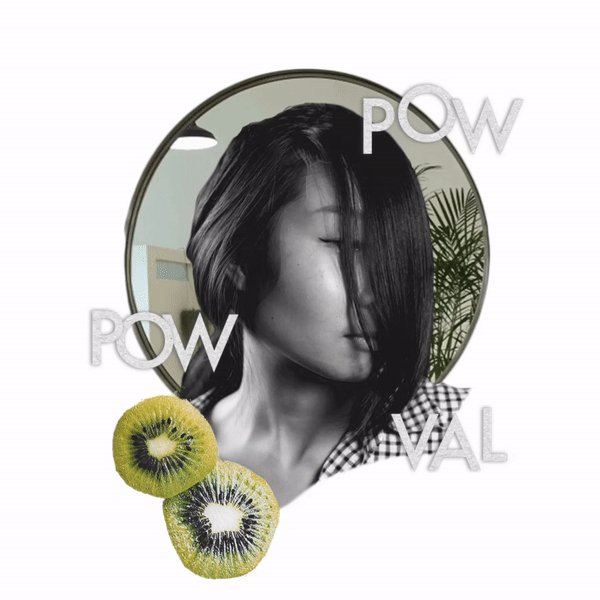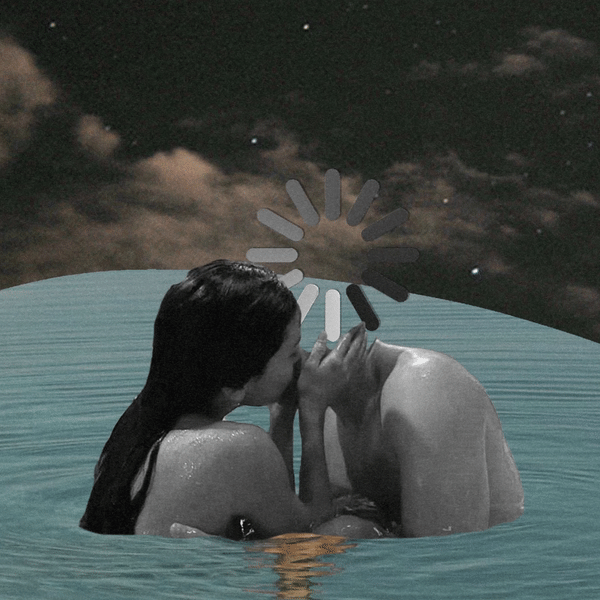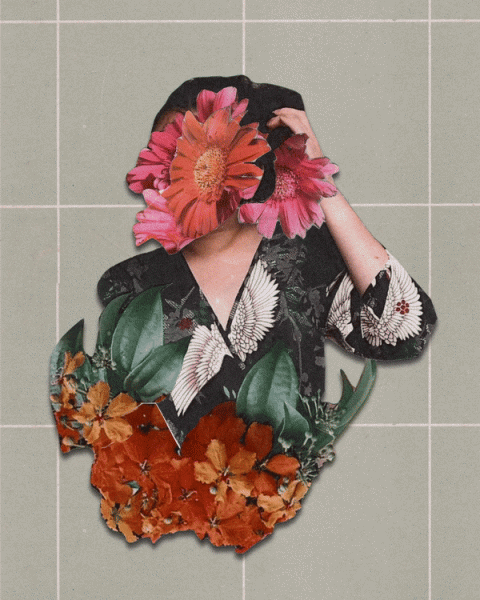 If you are a follower of Good Vibes Festival on Instagram, chances are you have already seen some of her artworks. The curator behind the eye-catching designs that have probably appeared on your news feed, Valery Koh is currently the design lead of Future Sound Asia, the organiser of Good Vibes Festival and Sneaker Lah. As the day fades into darkness, she will be moonlighting as a visual artist, putting together the collages she deems "nature, vintage pieces or hand-me-down materials" to create artworks that acting as a means of self-expression and storytelling.
What is your creative process like?
The great thing about collage art is its fluidity. For me, it could start off by something as simple as me being intrigued by the highway signboard or a cookbook cover, and would then further expand on the idea with other collage materials. Sometimes, I will have a story that I want to convey — that's when I would find graphics that support the narrative and connect them. Otherwise, a collage piece would come together because I found a few graphics that fit aesthetically, whether it be colours or style or just the fact that the elements sparked my interest and curiosity.
What do you hope that the audiences will take away from you?
The process of my art involves plenty of being and attending to my curiosity by experimenting with different ideas and inspirations. So if there's one thing I wish my audience would take away from experiencing my art is to see the many possibilities of creativity, then taking upon themselves to act on their creative curiosity and inspirations.
The pandemic has affected many people and expedited the adoption of digital media. How has it affected you as a digital artist?
My digital art is a side hustle, so the pandemic hasn't really impacted my work tremendously. Though I do realise an influx of graphic requests for online sites.
The current trend is toward animated artworks. How is it different from creating an artwork now than that when you first started?
The pivot to animating my collage pieces wasn't influenced by trend – it happened because I wanted to maximise the story-telling ability of my art. As of now, seeing the animated artworks that my peers create further inspires me to do better.
What's next for you?
Simple, I just want to continue creating works. Aside from that, I'm looking to explore topics that go beyond self-expression. I'd also love to work with brands to help tell stories with animated collages.
Chein Shyan Lee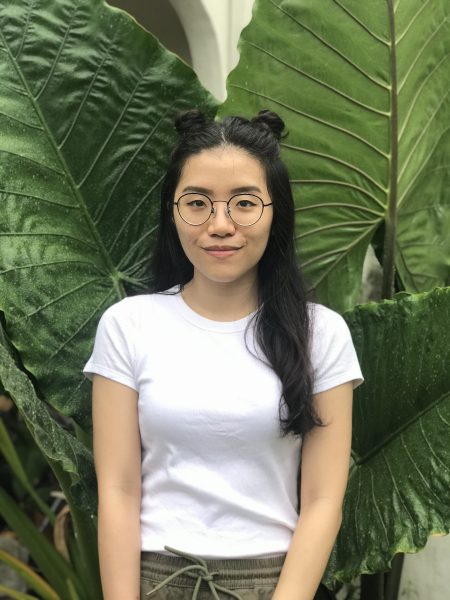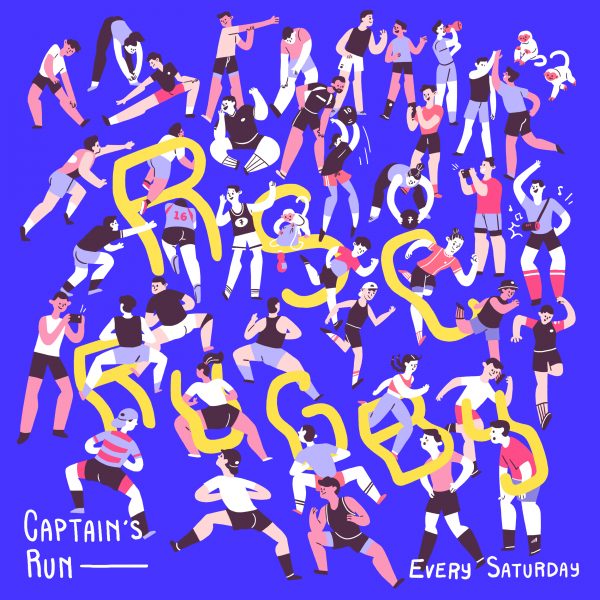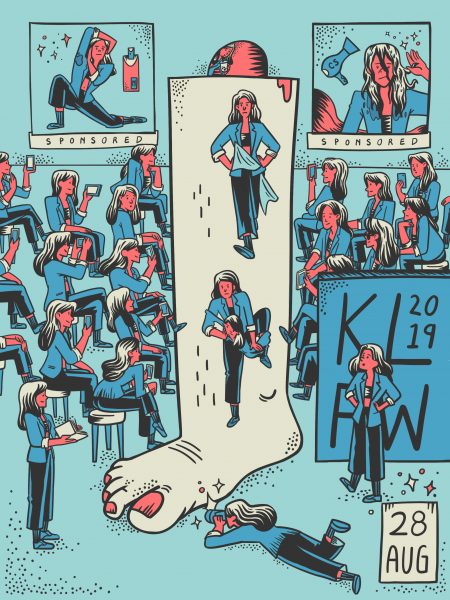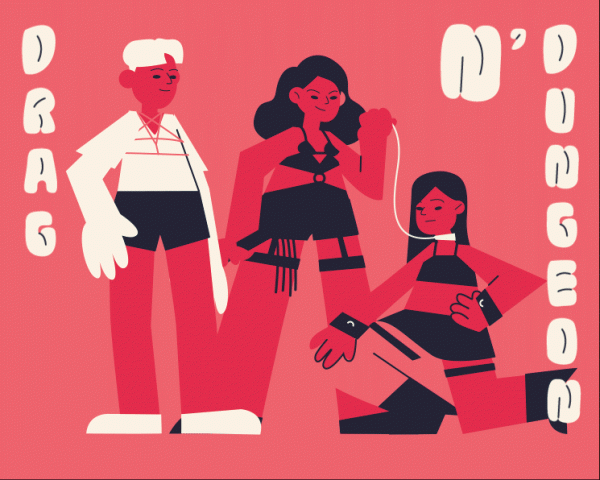 Cute, fun and uplifting, these are the vibes the works of Chein Shyan Lee evokes in every audience. Aspired to be an author of children's book and multidisciplinary artist, the graduate from Birmingham is working as an artist specialising in illustration and animation at a studio in Kuala Lumpur. Prior to the return to her home, she has worked with The Emma Press for Once Upon a Time in Birmingham: Women who dared to dream, a women-empowering book that tells the stories of 30 inspirational women from The City of a Thousand Trades.
What does art mean to you?
Art is many things to me. I believe art is a form of vessel to carry out the artist's message across the board, quoting from Marshall McLuhan "The medium is the message". Expressive art is a narration of the artist's experience or thought for the audience's own interpretation. I believe art should evoke some contemplations and emotions from the audiences or users whereas creative art is used to solve problems with functional designs.
Where do you usually look for inspirations?
Most of the time I get inspired by everything around me in my daily life. I am pretty observant, especially when I stumble upon unfamiliar things and places. Instead of making something out from the thin air, I think a glimpse of my life experience adds a personal liveliness to my artwork. I look for inspiration in many other creative fields; I do appreciate a good architecture design, listen to local music bands, visit whacky art installations and so on.
The pandemic has affected many people and expedited the adoption of digital media. How has it affected you as a digital artist?
I think a growing number of artists in digital media are adopting well from the pandemic and consequently people come to be more aware and appreciative of digital art. I too have pushed myself creatively in animation to catch up with the trend. I think it will open up more opportunities for me as an artist since digitalisation is the norm.
How has your approach to art changed?
When I was pursuing my major in Illustration back in Birmingham, I was not taught how to animate but I managed to pick it up by myself along the way. The creative difference now is that I have to change my design mindset and workflow when I create an artwork, I have to plan ahead by factoring in the animated elements, animation flow and the storyline. Animation did take a longer time to finish —there were times where I was on the brink of giving up—but it was all worth it once I managed to push through. Animation has given me more leeway to play around with my illustration and the limit is endless, it has definitely given a new light on my artwork.
What kind of future would you like to see in the Malaysian art scene?
I would definitely like to see a tighter-knit community for Malaysian artists that support and collaborate with each other. I am always seeking out for fellow creatives to collaborate! I think multidisciplinary art is the future!
Kexin Tan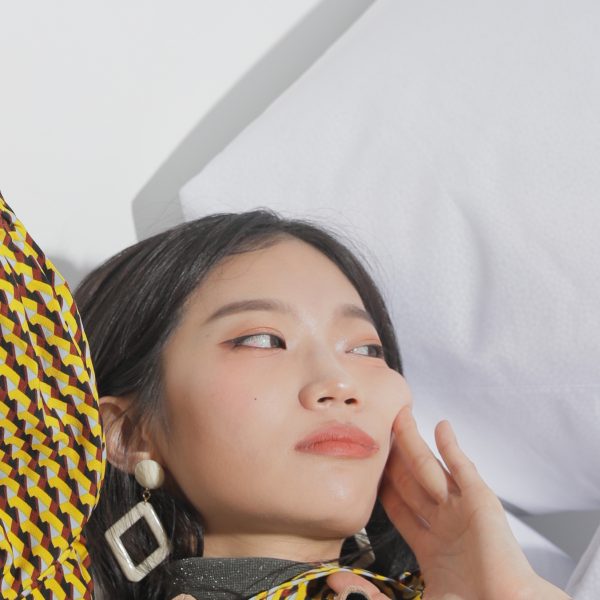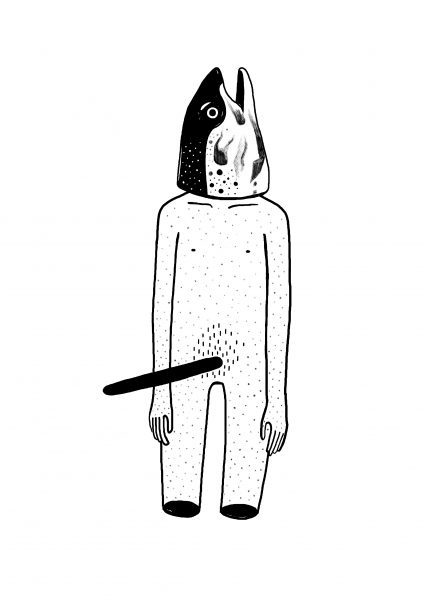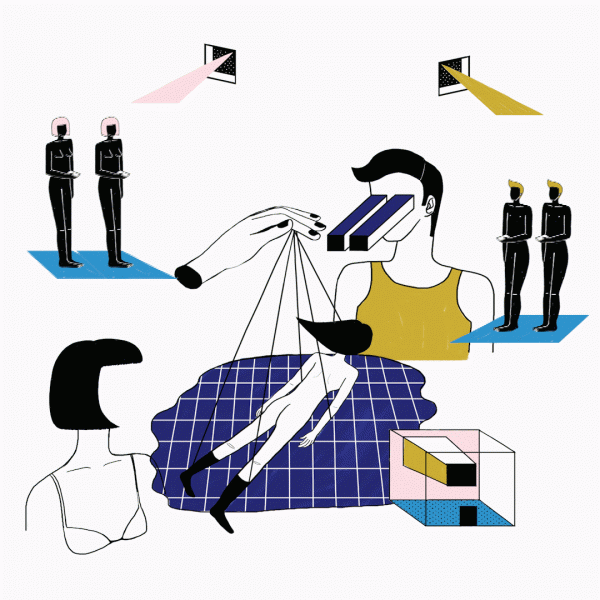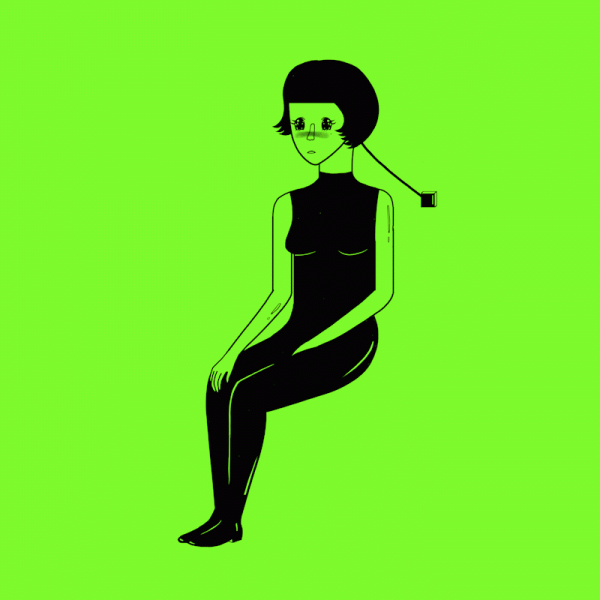 Conveying dual meanings of "nose-picking" -indicating her ignorance of the public's views- and Japanese philosophy wabi-sabi, Kexin Tan is an illustrator who draws under the pseudonym of Wabiko. Just like her fictitious name, her works are injected with a sense of whimsy and surrealism, delivering artworks that are both distinguishable and awe-inspiring. Stripping the colourful veneer, her works depict the dispiriting reality we are now living in.
What is the meaning of art in your opinion?
Art is a vehicle of self-expressionism, conveying the way an artist looks at the world and spelling out their thoughts.
Tell us the inspirations of your works.
I take inspiration mainly from artists that I like such as Salvador Dali and René Magritte of Surrealism, David Hockney of Pop Art and Paul Wonner of abstract expressionism. Apart from that, Japanese anime also has had an impact on my works, especially Paprika and Perfect Blue from Satoshi Kon, as well as Akira, Yuyuhakusho and Evangelion from the '80s and '90s. For me, the source of inspiration is ubiquitous; it can be influenced by the music that I listen to, the movies that I watch, and the books and poems that I read.
What is the message you want to deliver through your works?
A lot of my works are the reflections of the reality we are living in. For example, the "Notification", which depicts our addiction to smartphone and the virtual world of internet where people become stalkers without their consciousness. I hope people will contemplate on the social issue and avoid to become a victim.
How is it different from creating an artwork now than that when you first started?
My approach to works has changed as time rolled on. Maybe I don't like to be dormant as an artist or maybe I'm still looking for the ideal way to convey my thoughts. Nowadays, I tend to present my works with animation because it makes my creations more lively.
What is your future plan?
I have a plan to publish my own zine. I have conceived it at the end of last year and have been working on it since that. However, I had to hold it as I was packed with heavy workload. Hopefully, I can get it done and roll it out by this year. That's my dream.
Chong Yan Chuah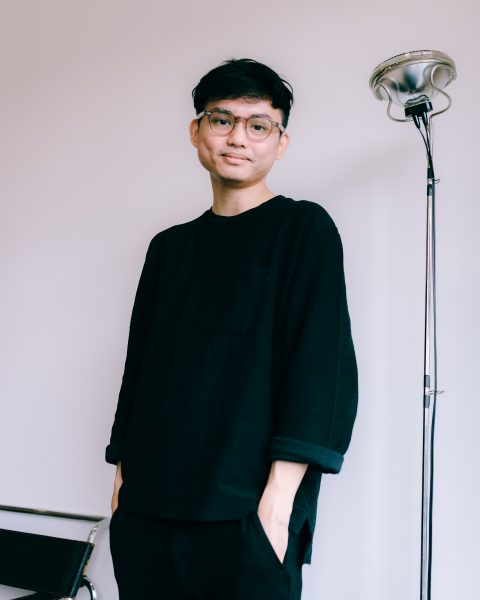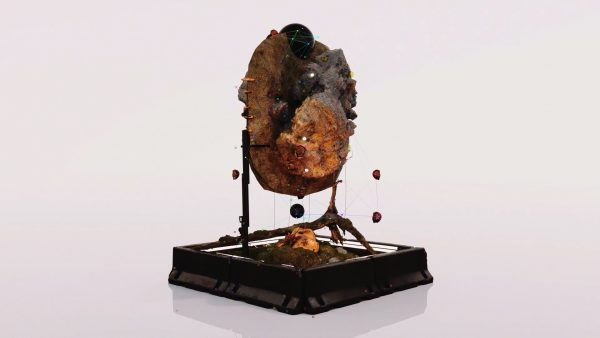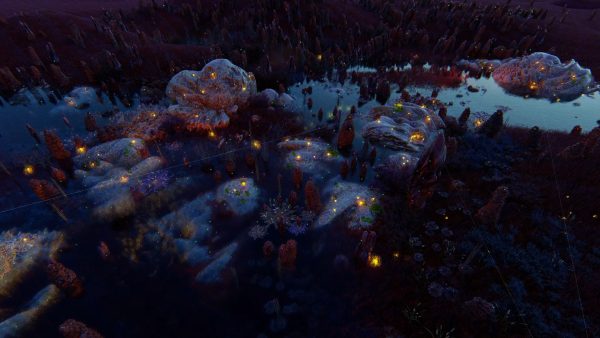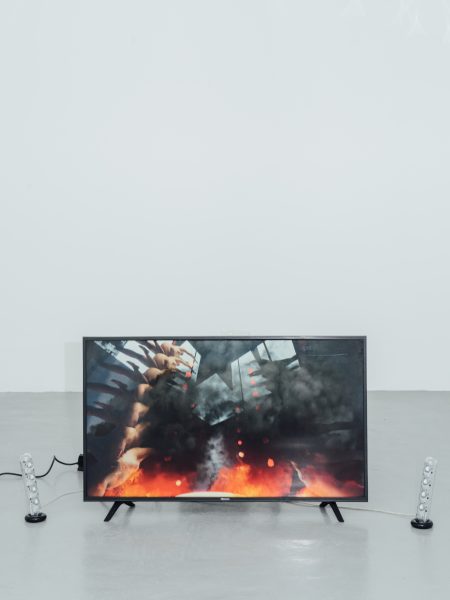 Transcending beyond our wildest imagination and the bound of traditional art, both real and fictional worlds are conceivable through the creativity of Chong Yan Chuah. A graduate from Newcastle University, Chuah is a multidisciplinary artist that has recently made a splash with his remarkable works with Bonia, Joe Flizzow and Chuck's, whose works embracing digital art, drawing, sculpture and installation. He is now part of Somnii, a global collective of creatives, and had his first exhibition, 27 Years of Lazarian Delights, at the Back Room in 2019.
What does art mean to you?
Art means to spark a conversation. It's like digital shamanism as a medium get a better reflection of the reality that we are all in right now. Through a medium of art, we can put our fear and anxiety into something that's quite neutral that everyone can relate to. It is mainly to spark a conversation or to hold a social topic. I think that's pretty much like where art sits in the modern days.
Tell us more about your creative process.
It's different from the traditional sense of creating art. Take a painting, for example, everything is painted flat; in the world that I create, things are all 3D in a way that mimics the reality. We call it polygon. The higher polygon, the smoother the surface. Things like that will affect the render time as well. In terms of the top process, things are so different. In a photoshoot, you set everything on the ground, you place everything towards the camera. In the 3D, it's the same. But what you have is the flexibility of gravity and physics. You can bend the law of physics so much so that you can distort objects.
What is the springboard for your ideas?
I wouldn't say it's from the surrounding, it's from the urge to experiment and explore instead. It's more like a personal desire than references. If I do this, then what would happen? It can come from many sources as well like things that you see on the surrounding. I call it biomimicry. Sometimes when I see something in nature, I start to think "Hey, what if I recreate the same experience by using digital implementation?". It is the same idea of what 'biomimicry' is. That could be a source of inspiration as well.
You have worked with plenty of Malaysian clients from the entertainment sector. How were the experiences?
Clients in the entertainment sector are very different because they have no prior knowledge of what a digital world is. Working with them is more like managing expectations of what they can do within a timeframe. In the corporate sector, it's about timeframe — how long they have towards submission deadline. It's also about rewiring the brains on the flexibility of 3D. They need to understand why they're doing it in 3D. The reason why they want to do can be the flexibility of revision in the future. A lot of post-processing or post-production can be done to save costs for big clients.
What do you wish to explore but never had a chance yet?
I want to represent a certain voice in the digital community, digital art or arts in general as a Malaysian in the international sector. Malaysia used to be one of the top IT countries in Southeast Asia. Hollywood films and green screen technology have all been done in Malaysia. That has gone by in a blur. I hope I can do that in the near future in occasions like Venice Biennale and Milan Design Week, setting up a Malaysia pavilion and getting Malaysia involved.
Featured image by Chein Shyan Lee.