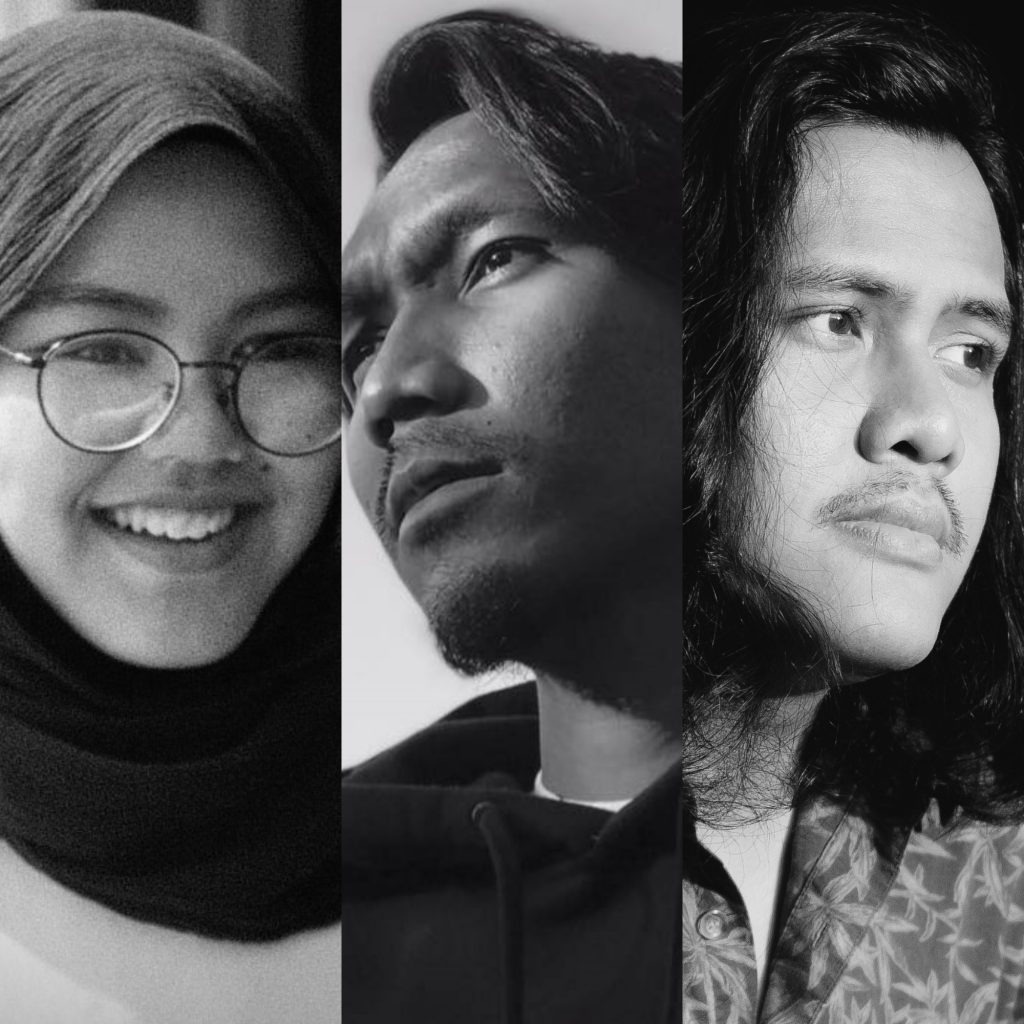 While these photographers made their mark with their unique approach to photography, they all share common ground in appreciating the beauty of nature and having a passion for capturing great images.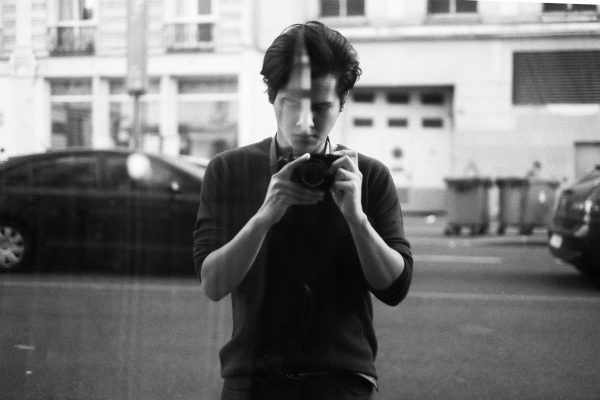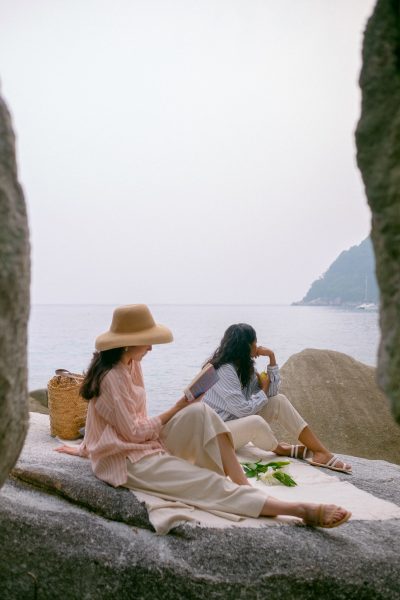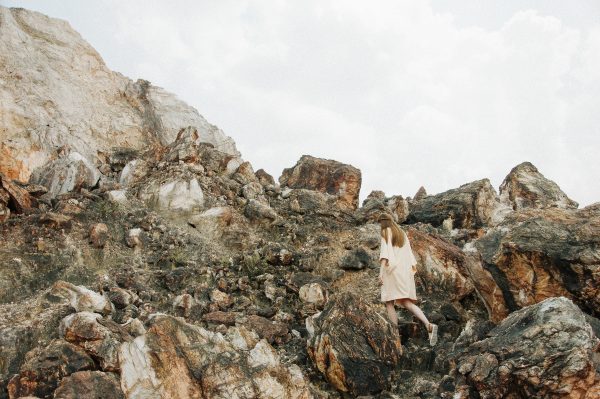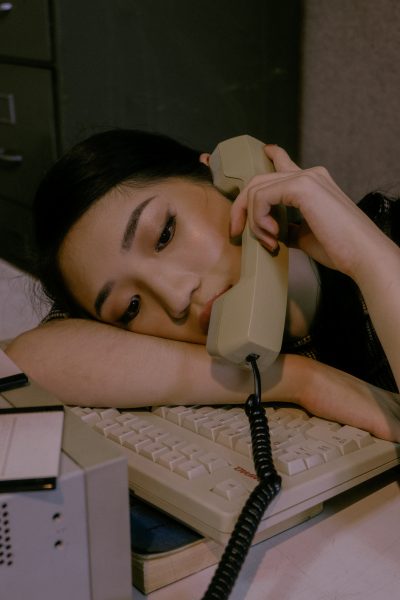 How and when did you discover that you're into fashion photography?
I started learning photography in 2013 when I was studying in Scotland. I received a call to photograph Ezzati Amira's S/S '15 campaign and Mimpikita's S/S '16 runway backstage at London Fashion Week in 2015 – that was my first introduction to the fashion scene.
When I shoot, it is always context first and human behaviour is basically a response to a given situation. They were reflected in my early works, like Ezzati Amira's campaign, where the quarry site invoked me to play with scale and distance. Meanwhile in London, the ambience of a poorly lit and intense backstage made me produce images that were more realistic. I defied the use of flashlight and photographed my subject in their most natural state, bearing in mind my works were about exhibiting fashion as an "experience" rather than commercial.
Can you tell us more about your photography style?
Once diaristic, now it's getting more thematic. The module changes in response to what I encounter, but nevertheless, it usually centralises on depicting the emotion and experience of a place or a subject. Simplified aesthetic but highly attentive towards details and sense of actuality, they are the core qualities I incorporate into my works; the relationship between human and space. Too occupied with the presence, I begin to visualise the past and future. I ambitiously take photography on a voyage of time.
Some photographers travel to be inspired. What about you?
From travel, yes. But it does not happen often. Most of the time, I get inspired by looking at an object or a space. All circumstances can stimulate ideas. I always look up to works produced by colour photography pioneers like Stephen Shore, William Eggleston and Martin Parr – known for their eyes on mundane, ordinary subjects back in the 70s and 80s. Not forgetting, Gregory Crewdson and other contemporary photographers that I discovered on Instagram like Andrew Emond and Guy Bolongaro.
Besides photography, what are you passionate about?
Similar to photography, I appreciate music as a process. It is interesting to know how musicians make music and how diverse music can be experienced. To some extent, music helps me in visualising a scene, or situation.
Do you feel that music influences your work in any way?
Yes, absolutely. Music is highly associative in my creative process. For example, when shooting the "In Search of Escapism" campaign, I purchased a preloved Technics mini compo, sold in Japan during the '80s, just so that I could get a feel of the City Pop sounds back in the analog days. Meanwhile, the sound of lounge music reminded me of the late '90s hotel interiors I used to see when I was a kid, which eventually influenced my direction for the "In the Mood for Love" campaign. I remembered tuning into Anatolian rock, or Turkish Rock, before my trip to Kazakhstan and Uzbekistan so to get an imaginary vision of their culture and landscape. There was also a time when I was intrigued about the idea of old plazas and malls around Kuala Lumpur from listening to mallsoft, a subgenre that nostalgically recalls the ambience of occupied shopping mall back in the '80s.
What is the biggest highlight in your career so far?
That would be my trip to Central Asia late last year. It was a work trip assigned by a travel agency from Singapore. It was my first international assignment and I personally think that I have produced the finest travel images of my career; based on my subject selection and fluency in camera operation. The trip was definitely more than just a work; it was an indication of a more mature approach for 2020.
Besides that, I am overwhelmed by the positive reception for my music-inspired fashion campaigns, "In Search of Escapism" and "In the Mood for Love". It means everything to me to know that there are people out there who acknowledge and appreciate the way you photograph something. It has been a long journey, and this might just be another beginning.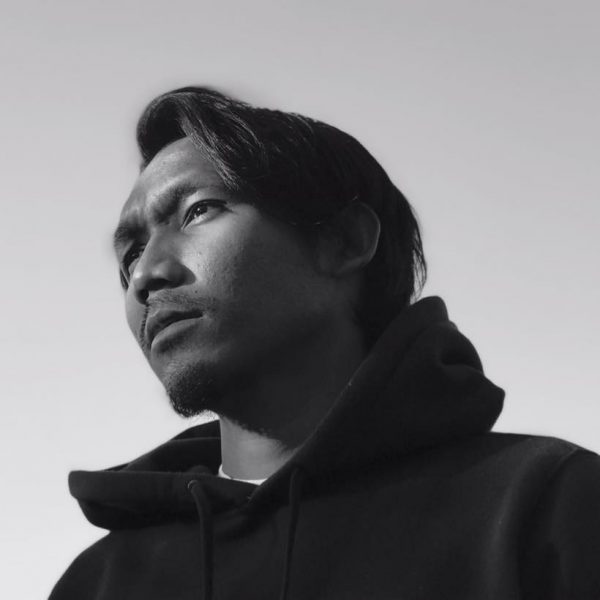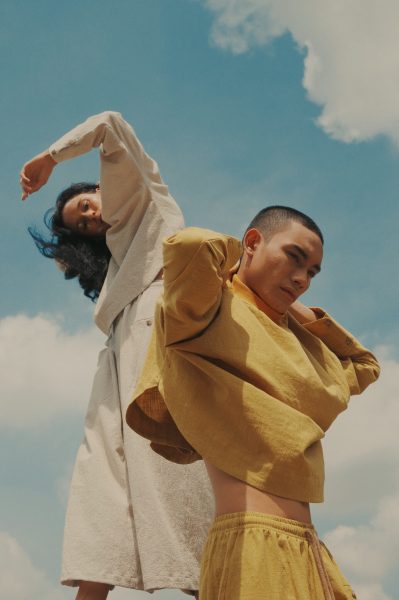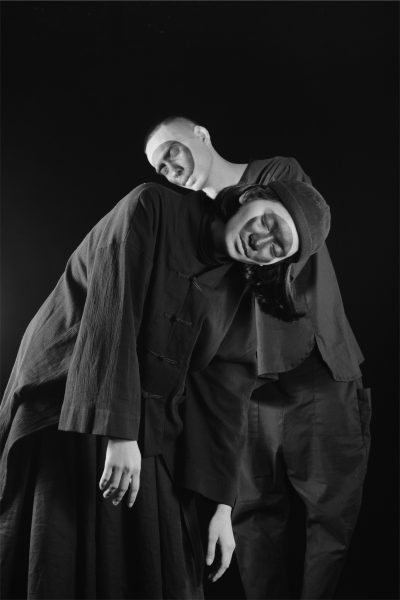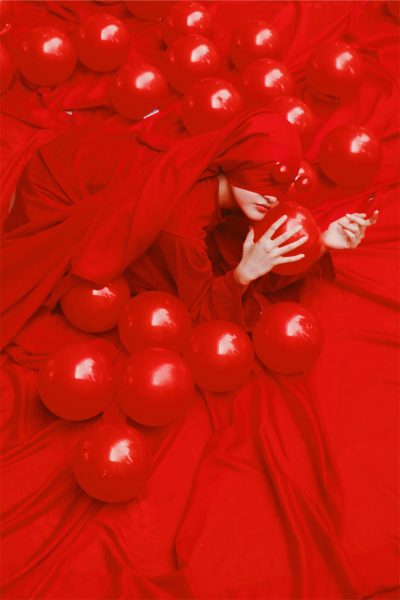 When did you start taking photos?
I started taking photos when I was very young, 14 years old. My dad had this Canon IXUS compact camera, so I took the opportunity to experiment with it. It started out with just capturing normal things like flowers, animals, and people, and along the way, as I developed my artistic mind, they have now become more than just photos.
How would you describe your vision?
To be honest, it took me some time to get to discover my vision. But I've realised there's something in me that stays the same since the day I clicked that shutter button – and that is, I always love to put things in a well-balanced composition. I love when everything looks calm yet there's drama depicted between the lines.
Can you please explain the vital aspects in your work?
For me, composition is everything; not just in photography but in all art forms.
What makes a good picture in your eyes?
A good picture is made of great design elements that are thought out, including composition, colour, lighting, framing and angle, before producing the image. All these elements will help viewers to really dive into the artist's mind. I usually tend to admire photos that come with creative concepts and ideas.
Your recent work for ANAABU is brilliant. Tell us about the creative process behind it?
I love putting people in a nice composition but I've never shot a lot of people in one frame. In this case, we had 20 talents. I had to do sketches and a lot of recces at the actual location so I could really feel the space and know where I should plant the talents. It was quite a challenging shoot for us because we only had one full day to shoot both photos and videos for the campaign.
Nowadays everyone has a "camera" in their pockets – and Instagram on their phones. How has this changed the photography game?
Now, we have both – print and online platforms to share our talents. To me, these platforms have broadened the public views and created some new values and qualities to arts and photography. Brands and labels are focusing heavily on using images and videos as part of their marketing campaigns on social media platforms.
What are your other creative outlets?
I'm a teacher at Multimedia University Faculty of Cinematic Arts, and also a husband to a wife who created the brand ANAABU. So, I guess those are my alternative creative outlets where I can really do something totally different from what I do. They somehow help me broaden up my life perspectives.
Are there themes you are keen to explore in your own photography?
I've been wanting to explore the "pattern" theme; it's been in my head for a while. I love seeing patterns in nature nowadays. It would be unique to see human being as part of nature's pattern.
What do you hope people take away from your work?
I've always been doing everything with proper consistency, in branding and styling. I hope that I can inspire people through my images in terms of consistency in their quality of work, style and expression so that they have a better grasp of their brands.
What's next for Shah Azman?
I have huge plans for 2020 with my new company Project Underscore_. My team and I hope to change fashion and film photography by breaking away from normalities.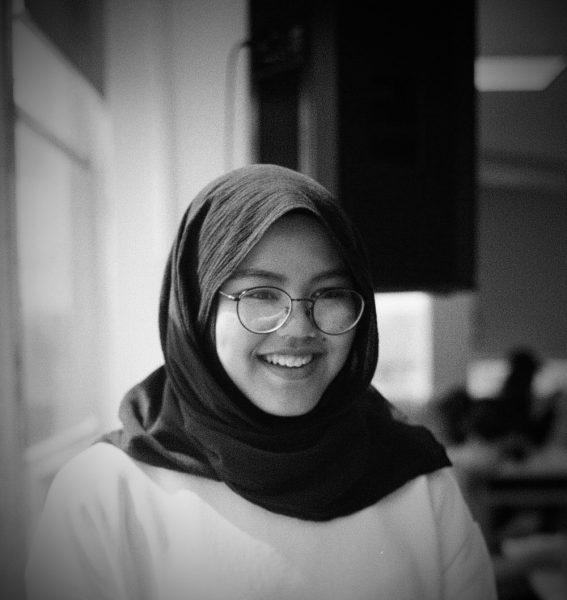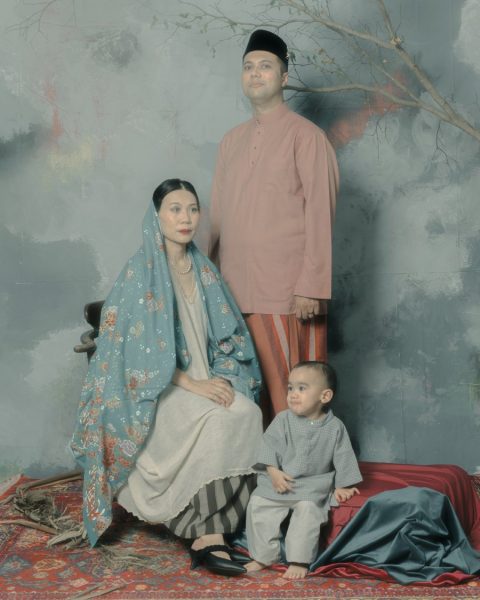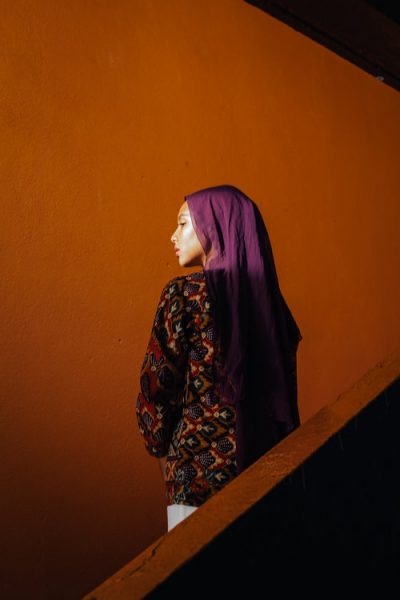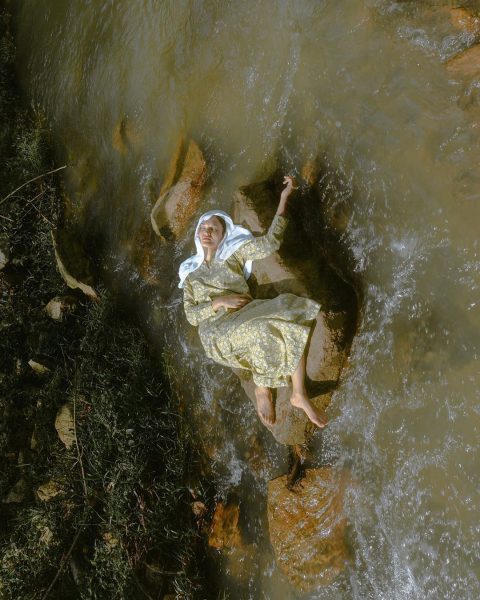 Let's just start with an introduction: who is the photographer Amani Azlin?
Simply put, Amani is a photographer based in KL. I enjoy shooting and creating visual stories focusing on women and the mother nature. I enjoy observing both ends of the world – the chaos and mundane in our daily lives and then translating them into visuals with minimal and stripped-down styles and approaches. My free times are always filled with photoshoots, and they are the times where I explore some new ideas.
You are also a graphic designer. How has that influenced your photography works?
Graphic design taught me the basic principles of art and design in general. That means studying the contrast, hierarchy, repetition and etc. I think it is very important for photographers to look at other mediums besides photographic work like abstract paintings, architectural works and many more. I owe my eye to graphic design.
Many of your works are infused with psychological and mysterious implications. Can you share with us how a photographer can incorporate his or her images with emotions?
This is an interesting question. I personally approach my photo and video shoots with clear intentions on what I need and want to achieve from them. What I usually do prior to every shoot, I will come out with a few points and goals, and present them in some bullets form. This first process is important to me as it prevents myself from going astray from what I want to achieve. I will then sit down with my talents or people that I am shooting with and explain to them my vision for the project. This is also the time where I will clarify to them the synergy that I need between both parties so that a successful by product can be achieved at the end of the shoot cooperatively. These are something that you can follow.
That is that, it is also very important for you to truly immerse yourself into the vision and practice your eyes to full potential. Try to look for a subject that really interests you and translate it into the story that you have in your head in visual forms. Take your time because sometimes it is a matter of staying still and observing before pressing down that shutter button.
What are you currently fascinated by?
I am personally very interested in moving imagery and that means watching a lot of movies and music videos. Currently, I am looking into Jonas Lindstroem works. His recent music video for Peggy Gou was beautifully done. He is someone I aspire to be like – working in the fields of photography and directing. He basically reminds me of my career goals. Other than that, I also study the people he works with and jot down some notes on how he collaborates with different people to execute his vision. From there, I realise that photography is never just about the final image. It is how you connect with the people involved throughout the process such as the one in front of the lens and the crews like stylist and makeup artist. Sometimes, it can get personal like just between you and your models but other times it takes the whole team to make things right. This has also thought me that if we work on our personal relations with people, we will come out from any shoots feeling content and fulfilled.
What is your take on Malaysia's arts and photography scene?
We definitely have a lot of talented, fun and creative people in Malaysia! Personalities by the likes of Mandy Gioh, a photographer who has been wearing many hats – director, art director and many more, and Atg, a staple name in producing such amazing music videos for local singers and celebrities. For Atg, I'd say his music videos and fashion films have definitely raised the bar here in Kuala Lumpur. I appreciate the collaborative spirit that we have between our creatives with other mindlike people like artists, musicians and performance artists. I hope this value stays continue.
Are you a fan of mobile photography?
I am! I have a soft spot in my heart for mobile photography because in my opinion, it does not have to mimic the high-quality specs a camera has, and how we work with the limitations is what makes it to be really attractive. I don't use apps to edit photos on my phone anymore because I enjoy the rawness of what mobile photography has to offer. I do some slight editing on Instagram sometimes like adjusting the contrast, fixing the highlights or shadows mostly.
What is next for you? Any exciting projects you can tell us?
I am currently working on a personal video project. I have been wanting to experiment something new where I got to play with lightings and camera techniques with my team at Project Underscore_ (@prj_____). I am very excited about it. We are now in the process of sketching ideas and working on the storyboard.
This story is a revised version that first appeared in the May 2020 issue of Men's Folio Malaysia.