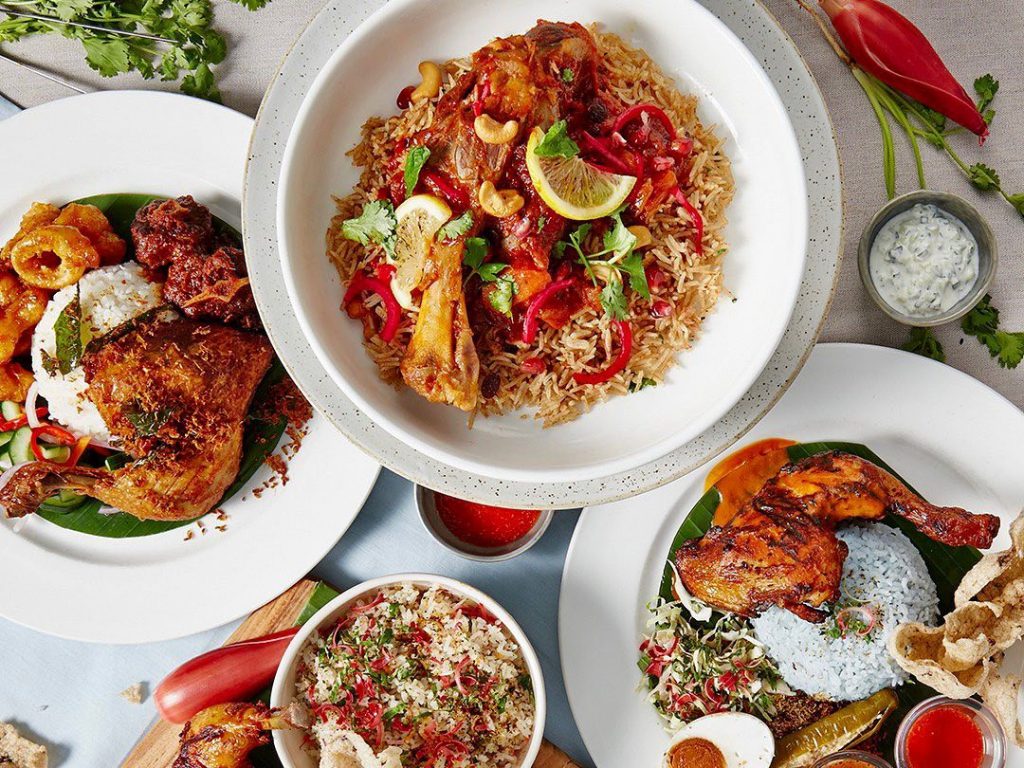 The month of Ramadan will never be the same. While cooking is a therapeutic activity, it can be exhausting. To ease the fuss, many restaurants are now delivering foods to our doorstep including our beloved bazaar delights that we miss so much. Without further ado, let's take a look at what these eateries have to offer.
Ramadan specialities
Less than two years after its reopening, Siti Li Dining becomes a haunt for connoisseurs of authentic Malay cuisine. This Ramadan, the restaurant launches three offerings including the Comel, the Signature and the Family Classic, with specialities like Laksa Johor, Nasi Kahwin Koboi and Asam Pedas Ikan Jenahak or Tenggiri.
What better way to break fast than having a sumptuous fare from the household name in the local culinary scene? Bijan Bar & Restaurant KL offers Santapan box with the selections of Daging Salai Lemak, Nasi Bukhari Ayam Panggang and Nasi Tomato Ayam Merah.
Known for its authentic Malay flavours, Songket makes sure you are spoilt with choices from its Ramadhan Specials - Mix & Match Menu. From appetisers like Cucur Udang, Begedil Ayam and Popiah Goreng to main courses like Ayam Kurma, Rendang Daging and Sambal Sotong.
The eatery at Empire Shopping Gallery, which gained traction with its East-meets-West fusion, continues to pamper the tummy of Malaysians with its well-curated Ramadan sets for two or four. Some of the highlights include its signature Nasi Kerabu, Serai Platter and Mango Chicken.
Bazaar delights
Started out in 2003, Hayaki Cafe brings original Kelantanese flavours to the dining table. Ready to tantalise the palates are a slew of signature dishes such as Nasi Kukus Hayaki, Nasi Ayam Madu and Nasi Kerabu Ayam Madu.
Have your hankering for bazaar snacks settled with a smorgasbord of kuih sold by the famous Kueh Cafe in Shah Alam. The likes of Keria Gula Melaka, Onde-onde, Ketayap, Nona Manis and Roti Jala & Kari Ayam will add some colours to Ramadan spread.
Named after Warung Batavia, meaning a modest dining place and Jakarta in Malay respectively, the Waroeng Batavia has attracted a loyal following of Indonesia cuisine with its specialities including Nasi Ayam Penyet, Nasi Goreng Batavia and Soto Betawi.
This is where you can find amazing comfort foods. A blend of traditional and modern tastes, Ahh-Yum by Kampong Kravers feeds you with their delicacies from their Makan-Makan Ramadan Menu such as Ayam Goreng Berempah, Lemak Cili Padi Daging and Kari Masala Kambing Potatoes.