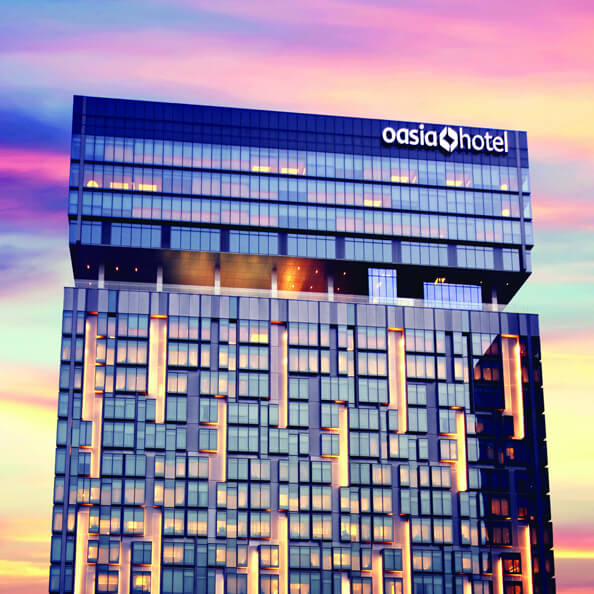 The Oasia brand by Far East Hospitality is perhaps best known for the way it redefines the formality and rigour of staying in the central business district into something far more restful, peaceful and utterly rejuvenating. In Singapore, hotels that embody sophisticated, yet ultra-tranquil qualities are a rarity. Through the three wellness pillars of refresh, refuel and recharge, Oasia Hotel Novena and Oasia Hotel Downtown have made it possible for astute business and leisure travellers to escape the hustle and bustle within the comfort and familiarity of the city.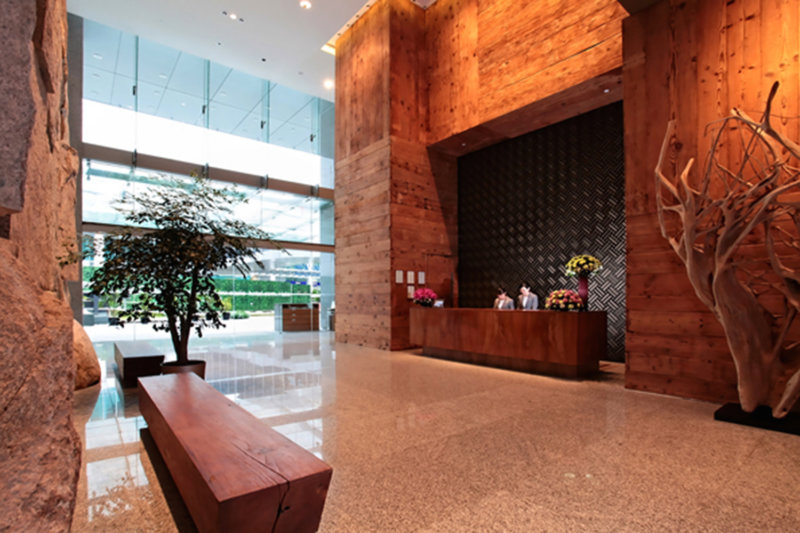 With a total of 428 rooms, the Oasia Hotel Novena's design is the work of cutting-edge Japanese interior design firm Super Potato, in collaboration with local architectural firm Ong & Ong. Upon stepping into the hotel lobby with high ceilings, a large wooden seating area and distinctive stonewall, I was greeted by an uplifting and particularly interesting Oasia signature scent of lavender, lemon and black tea infused with coriander and ginger.
Oasia Hotel Downtown adopts the same congruent approach as Oasia Hotel Novena, but with more open-air spaces. When I entered the lobby at Level 12, I found that the unenclosed area utilised natural draft, creating a cool and welcoming environment. On the outside, the cocoon-shape of the 314-room hotel has over 20 different species of creepers growing around the five shades of red aluminium mesh, manifesting a vibrant mosaic of colour while providing a breath of fresh air.
Besides cabanas and lounge chairs scattered throughout the common areas, I noticed the use of predominantly earthy tones and natural elements, like copper and wood, on the interior and exterior of the hotel. The design, featuring soaring 30-metre tall sky terraces and sleek architectural details, is by the homegrown award-winning firm, WOHA. Meanwhile, the organic-themed interior by renowned Spanish designer, Patricia Urquiola, brims with unconventional interpretations of practicality and functionality.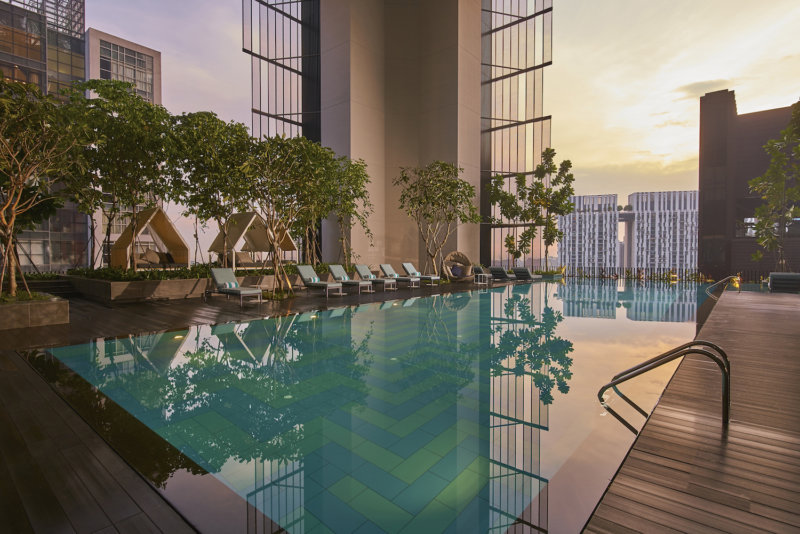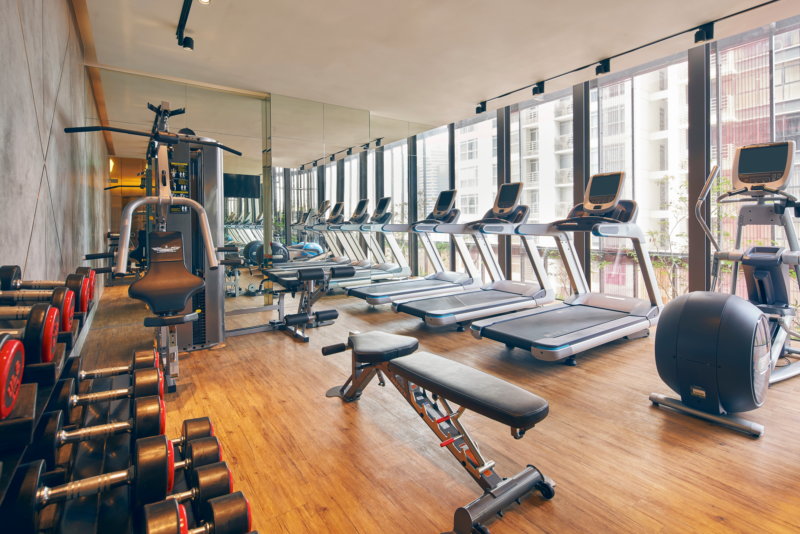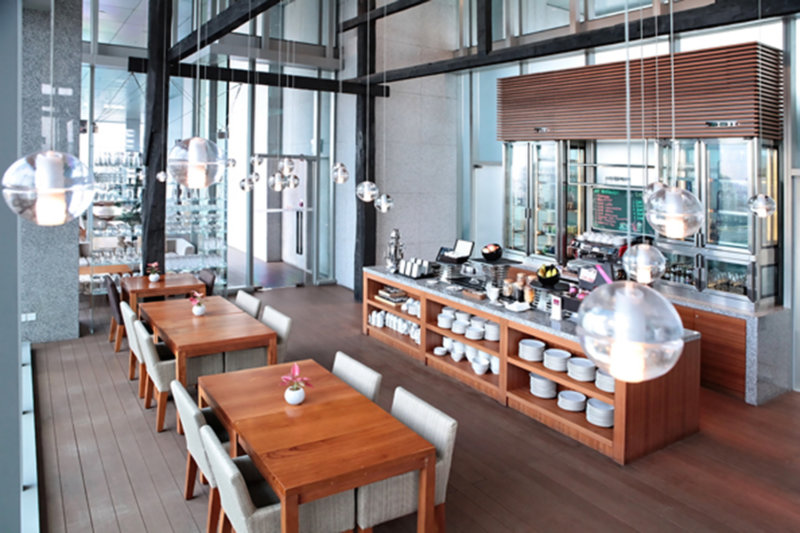 Both hotels house The Marmalade Pantry, which offers a quality spread of comfort food that has been prepared with nothing but the freshest seasonal produce. Looking for a place to unwind and recharge? There is a serene terrace with Zen surroundings, and a 24-hour gym and pools. In addition to access to an infinity pool with magnificent views of the cityscapes, Club guests can indulge in complimentary breakfast, evening cocktails, all-day refreshments and barista-served coffee. And if a business meeting is on the agenda, you'll be happy to know that there are well-equipped function rooms at your disposal.
Oasia has always put heavy emphasis on the essence of wellness, exhibiting the three pillars in a straightforward style that's never forceful. It is elegant and calm, yet empowered as a restorative respite in the city, be it for work or fun.
For more information, visit www.stayfareast.com.