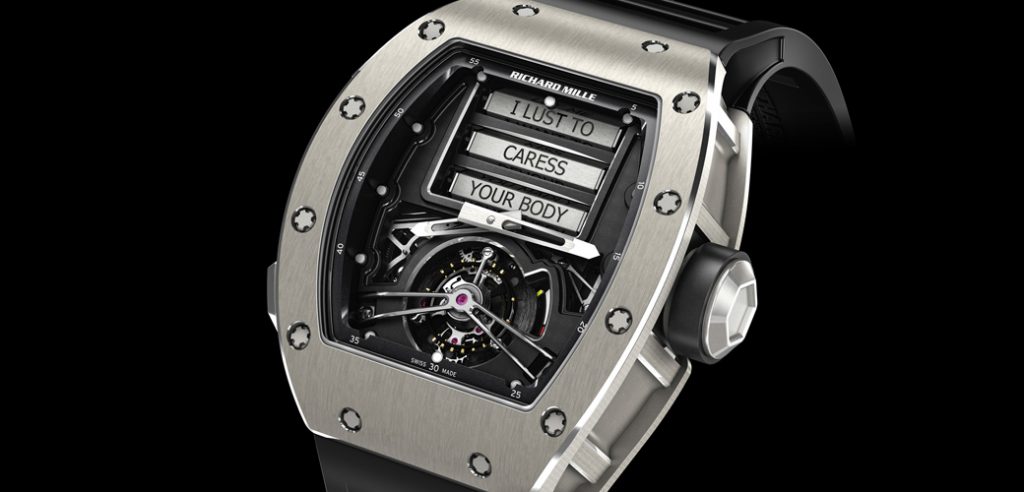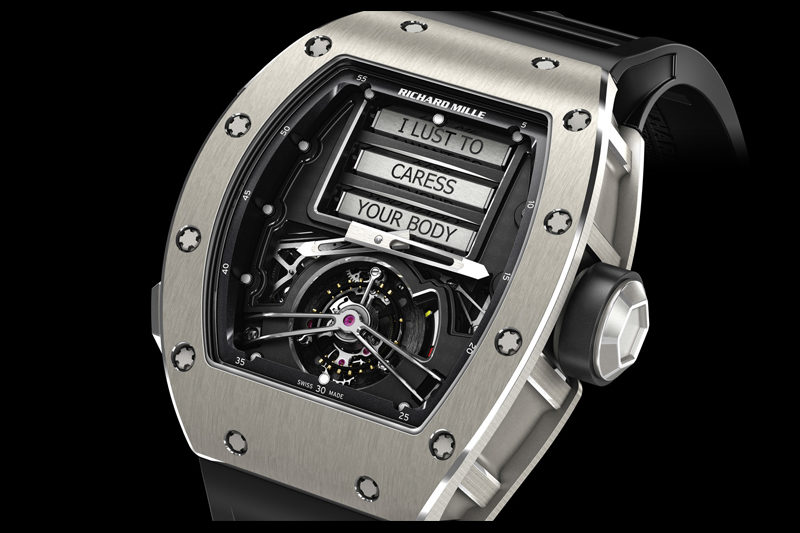 It's hard to imagine that sex sells in an industry as deliberately sober as luxury watchmaking, but it has, in fact,  seen plenty of provocative creations over the centuries in the form of cheeky jaquemarts and erotic dials.
Richard Mille gets in on the fun with a slightly different take.
The new RM 69 Erotic Tourbillon doesn't use images, but words inscribed on three titanium rollers to titillate.
This "oracle" complication comprises six sides per roller, each with a different word, and when combined, forms random saucy phrases like "I want to caress you madly" and "Let me kiss you tonight".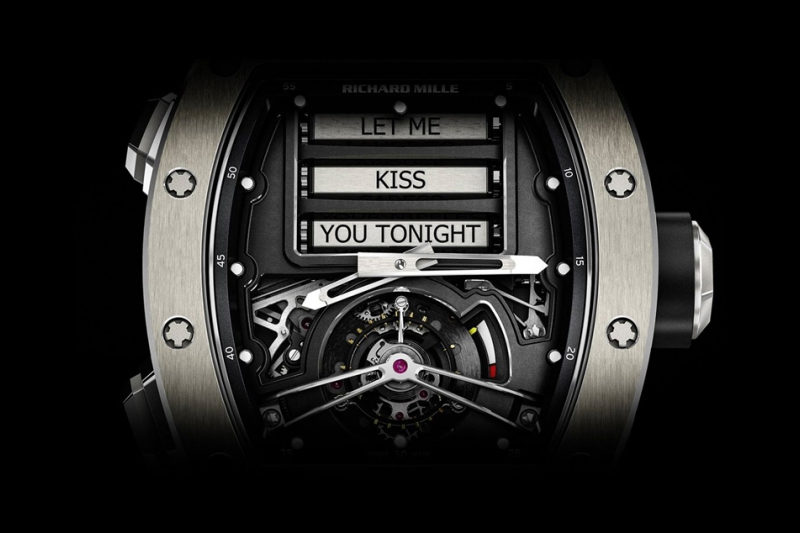 Another nifty trick is the watch's ability to force its hands into the lower half of the dial, providing an unhindered view of the indecent proposals.
All of this, including the tourbillon, hours and minutes, are sustained by a virile 69 (ahem) hours of power reserve.
We don't know about you but this can either be the best thing to spice up your love life or the worst way to pick up a stranger. You decide.
Check out this excitingly sultry watch at the Richard Mille boutique in Starhill Gallery, Kuala Lumpur.