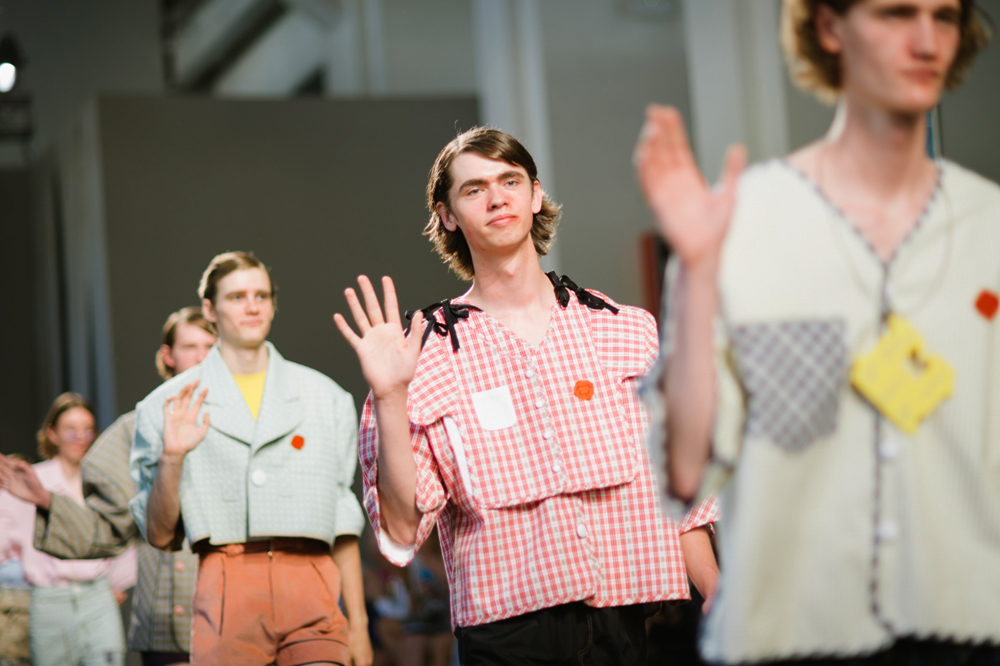 Whenever a fellow Malaysian receives international recognition, we are all beaming with pride and the recent fashion wonder is Moto Guo, whose collection also appeared on our August 2016 cover!
A semi-finalist of the LVMH Prize and one of the few Malaysian designers flown to Milan to show at the recent Milan Menswear Spring/Summer 2017 Fashion Week, Moto Guo is one of our favourite local talents right now.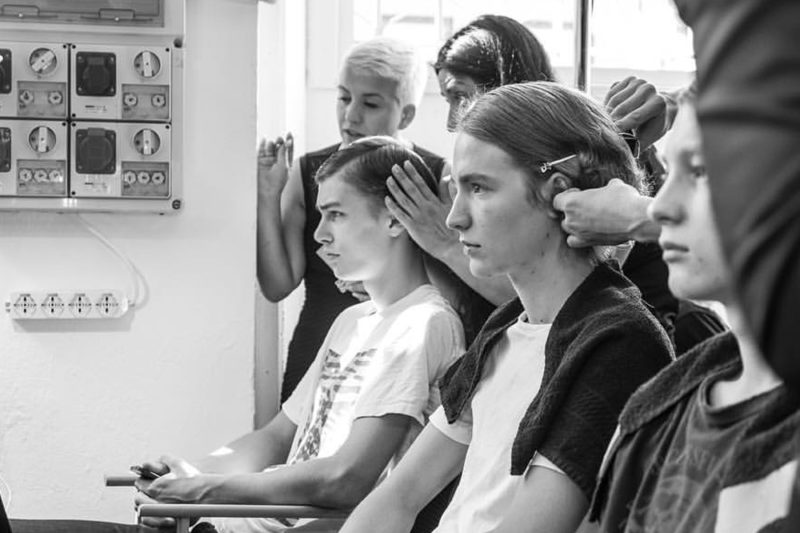 Here, we go behind the scenes to the designer's critically acclaimed show, where he features models with acne on the runway, to see how the magic was made.
(Scroll down to see the entire process of Moto Guo from casting to runway)
#1: On the adrenaline rush at casting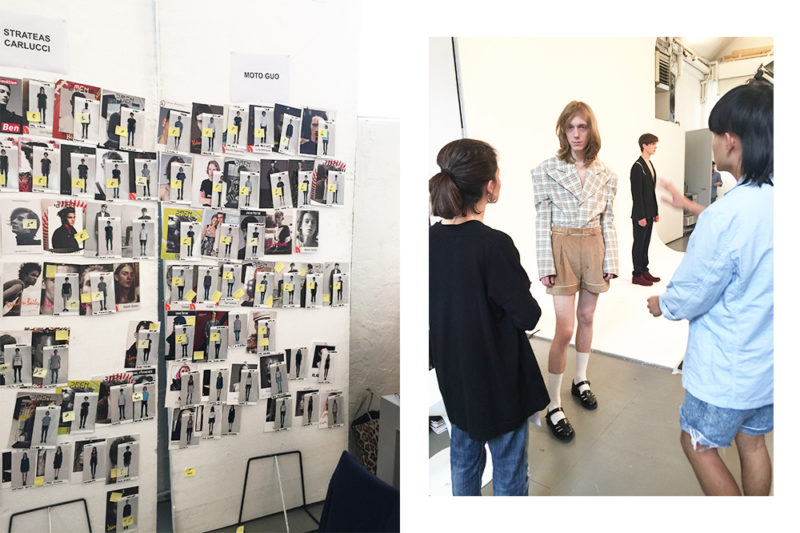 Moto: "Although the casting was hosted a day before the show, the casting director and the whole team were very friendly, professional and fun to work with. Everything was moving so fast. The models were coming in and out doing fittings with tremendous speed, before rushing to their other show rehearsals."
#2: On finalising the rundown and rehearsals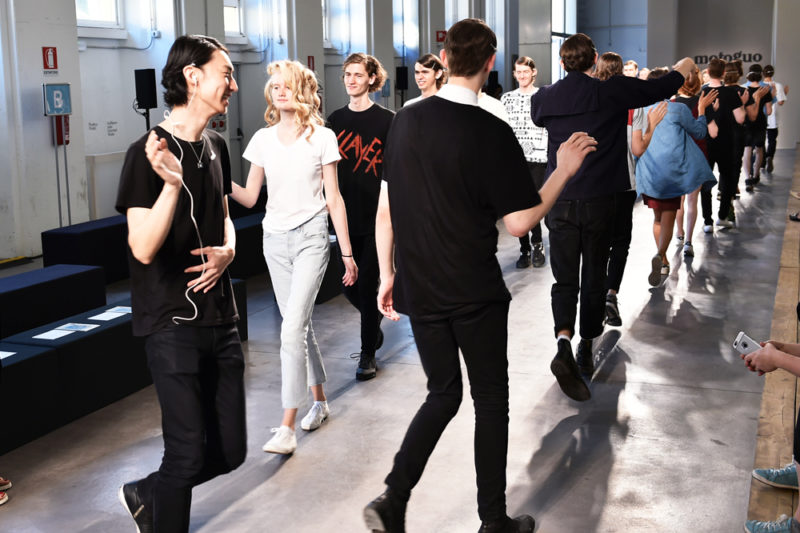 Moto: "After 16 hours of model casting and sequence arranging,  the whole process was finally completed! The show was meant to be a fun one. So we had the models rehearsing for the finale with giggles and big smiles."
#3: On makeup and styling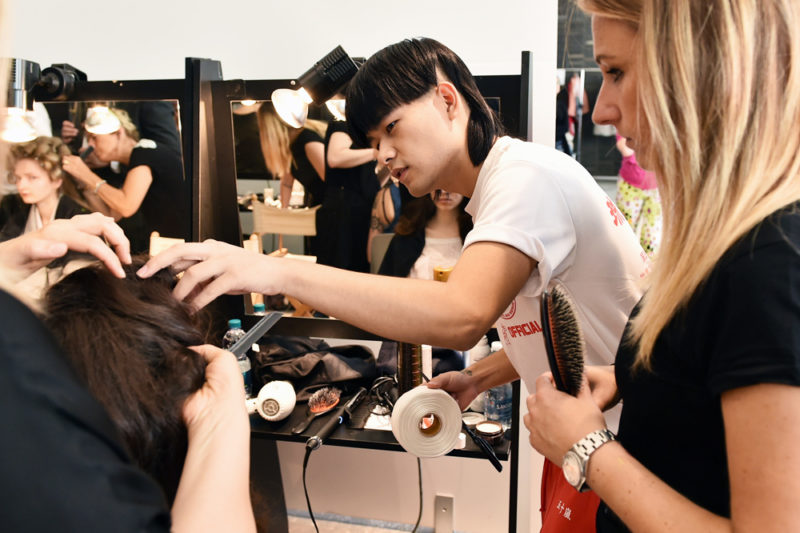 Moto: "Big thank you to assistant designer, Kinder Eng, who helped finalise the hair and make up looks, which included faces filled with acne and slick back hair."
#4: On minutes right before the show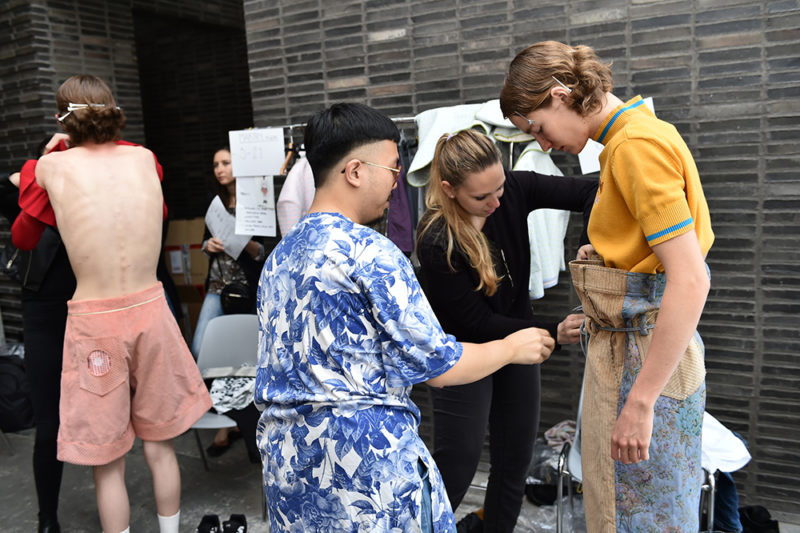 Moto: "Adjustments had to be made down to the last minute before the models walk out to the runway."
#5: On the collection and big finale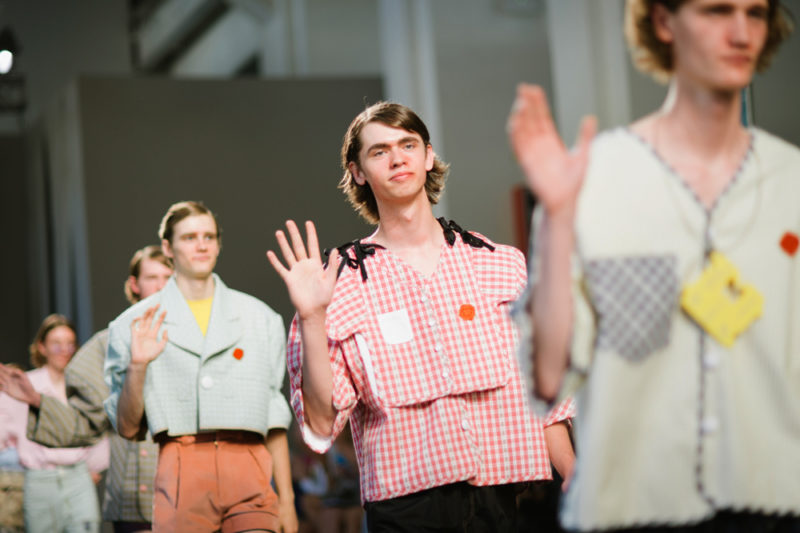 Moto: "Our collection was titled 'Picnic In The Society' and as planned, the finale had the models walk out with their awkwardly cheerful smiles as they waved good-bye to our guests."
(Photos: Moto Guo)