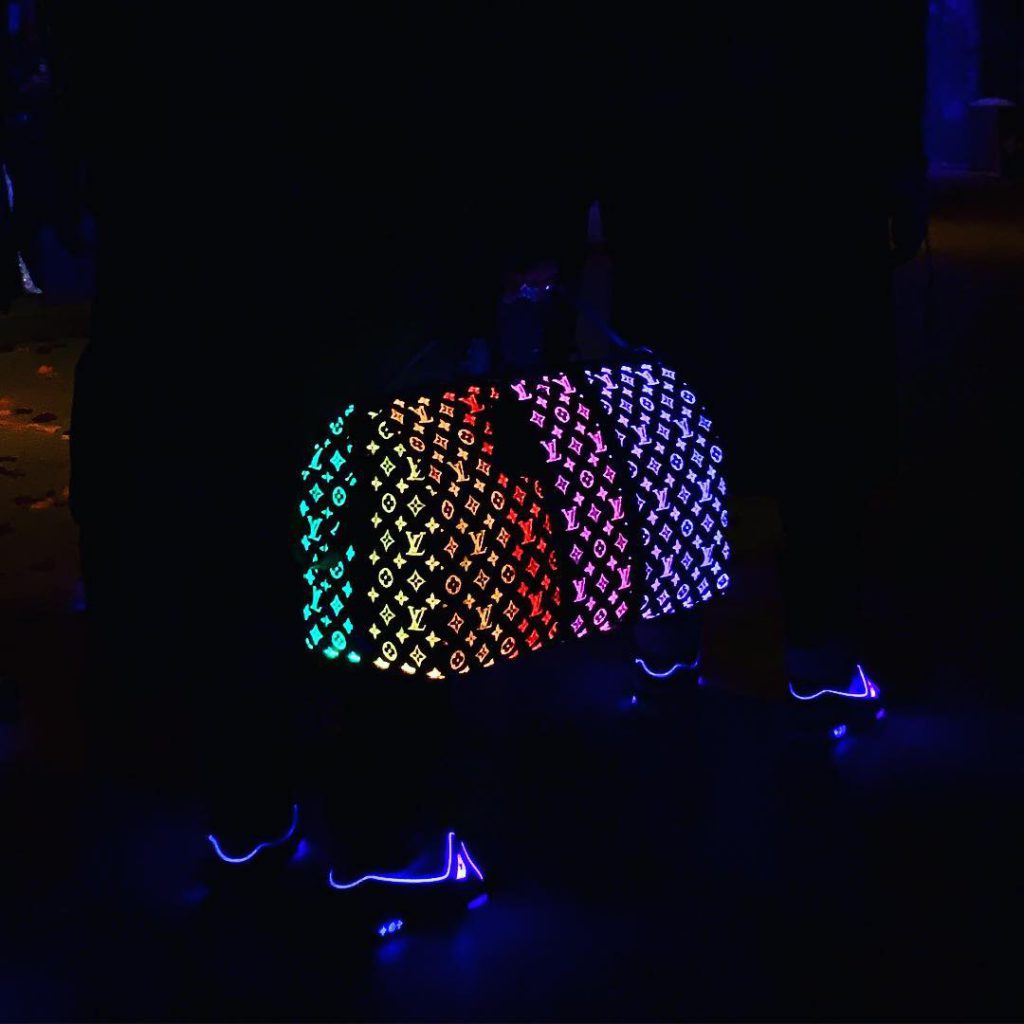 The closing for Louis Vuitton's Autumn/Winter 2019 Men's show had Instagrammers raving about it – including the supermodel Bella Hadid – all because of the fibre optic-infused Glow-In-The-Dark bag.
Paying tribute to the King of Pop Michael Jackson, the show revolved around the pre-'00s urban style – with the runway transformed into New York City's Rivington and Ludlow Streets lookalike.
Boxy tops, puffer jackets, flared trousers and big cargo pants were seen making their appearances at the show. There were also ensembles paired with pleated skirts, further elevating the gender-fluid movement.
The show first started out with models striding down the runway in zigzag style wearing grey and black numbers, followed by the appearance of more colourful clothes. Virgil Abloh closed it with a bang, when at the end, all the lights were dimmed and 6 models walked in tandem while carrying glowing LV Monogram Keepalls in an array of kaleidoscopic colours and wearing light-show bearing sneakers.
The Louis Vuitton S/S19's iridescent Keepall has reportedly been selling extremely well, so we can expect this much-talked-about accessory would be the next IT item.
The release date for the LV Glow-In-The-Dark Keepall has yet to be announced.