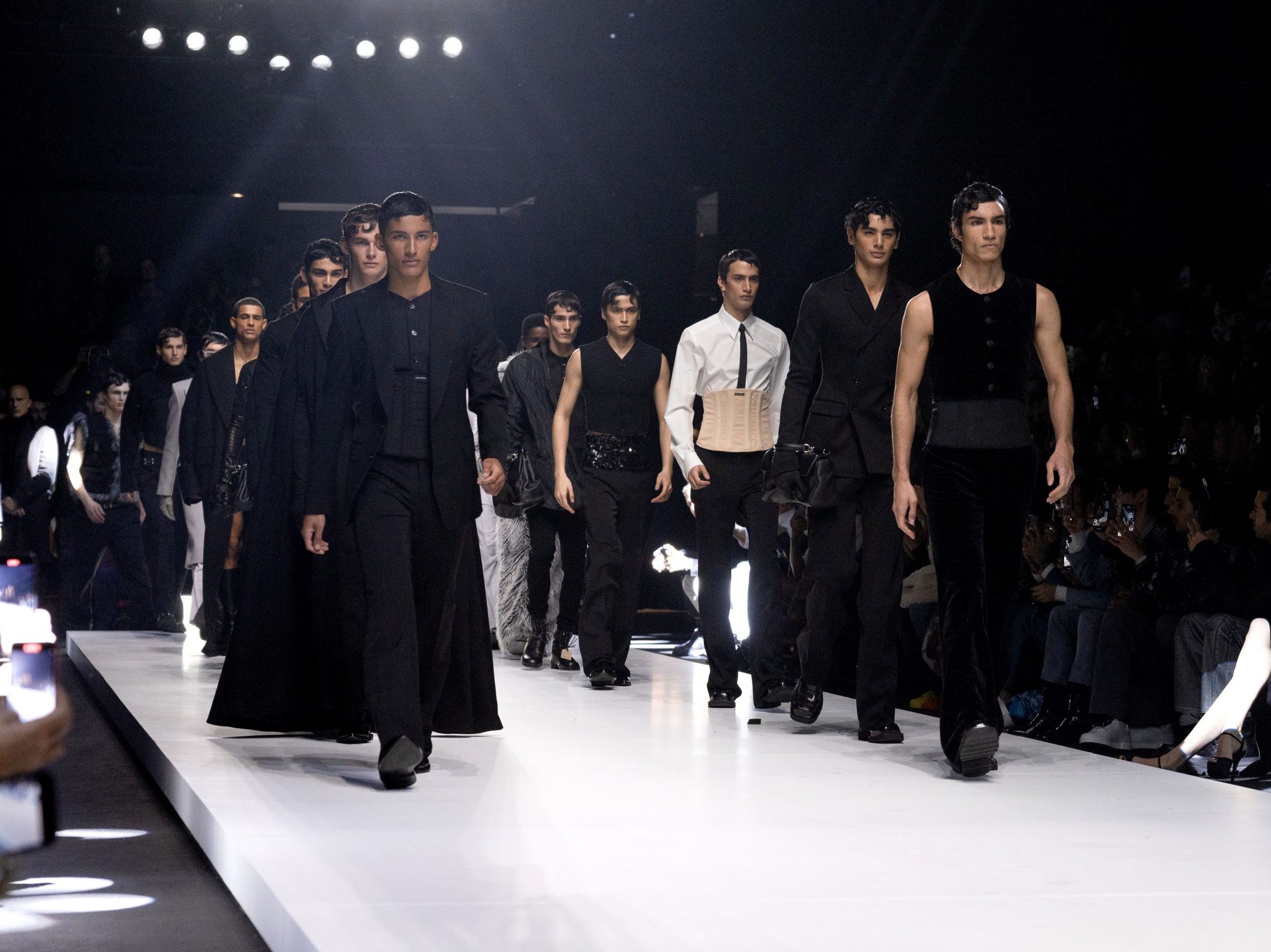 Looking at the collection in a quick glance, one would wonder what is so great about a monochrome collection manifested with suits and double-breasted coats but giving a closer look to every piece that was brilliantly manipulated by innovative cuts, phenomenal silhouettes and fastidious craftsmanship, the Dolce and Gabbana Autumn/Winter 2023 menswear collection is here to make a banging impact to the new-fangled fashion arena.
View this post on Instagram
One word that defined the entire collection is innovation. Gone are the days when suits and tailoring were made in sclerotic cuts as the formal garments today are envisioned in an adaptive shape that contours gracefully onto one's body. The lines and proportions were also made in a perfect balance – fluid without being too drapey – blowing an adequate dramatic effect when models began strutting the gunmetal runway.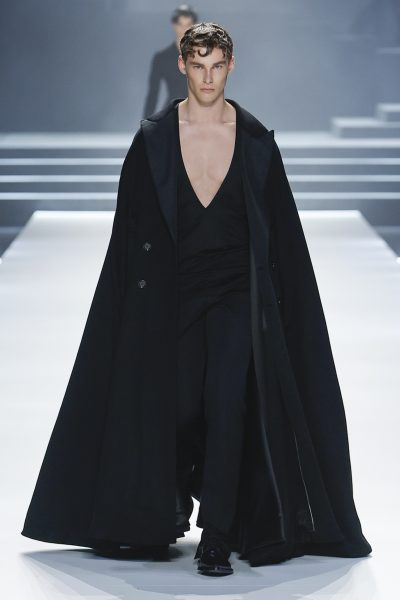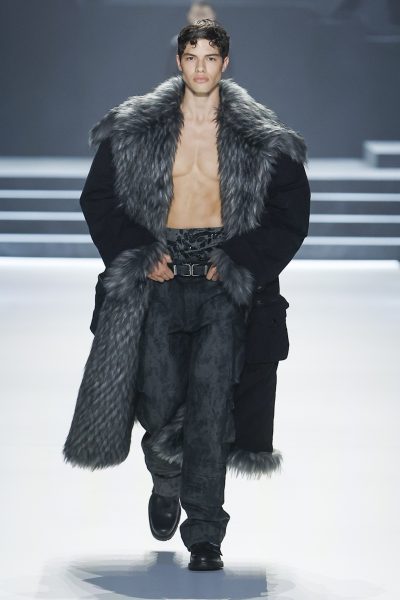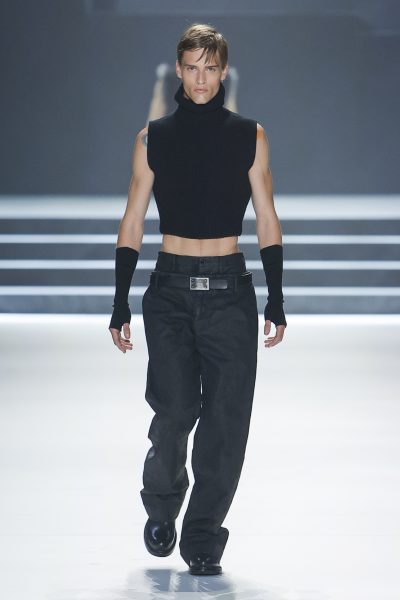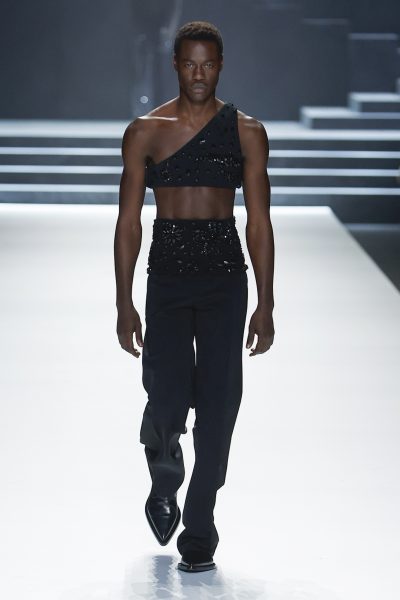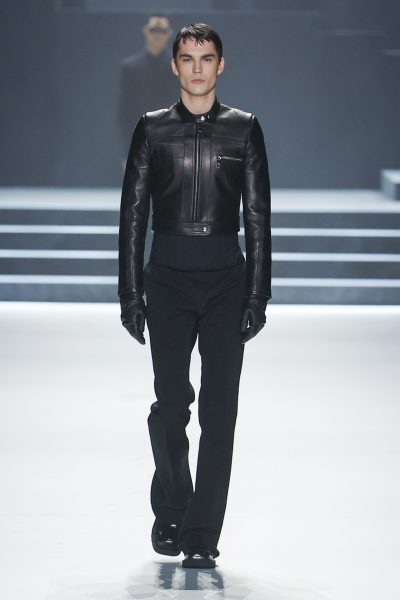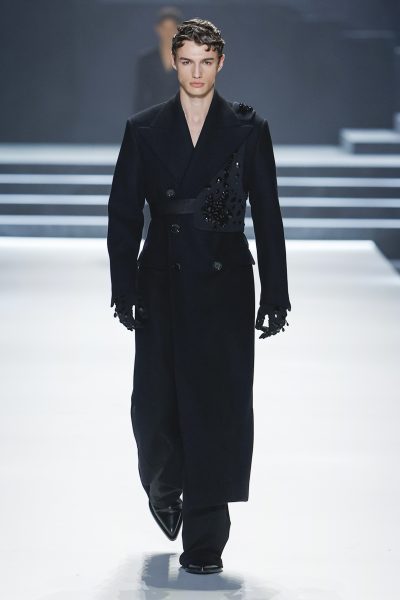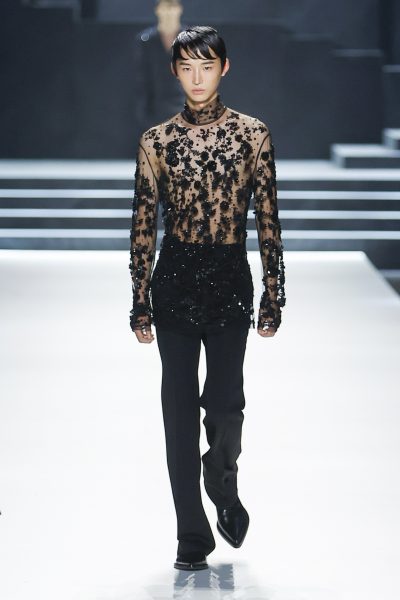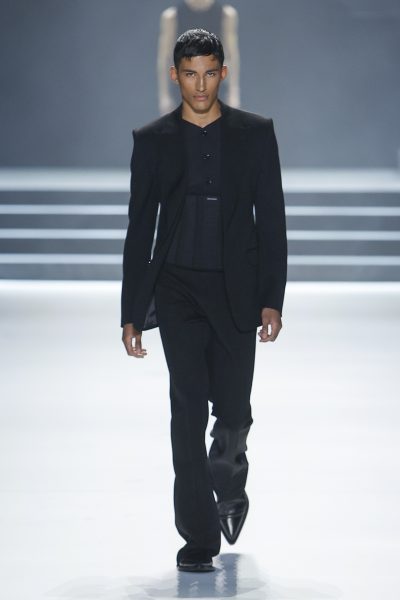 Voluminous shoulders also had a fair share in this collection especially on the waistcoats, great coats and robes that were stylised in a medium nudity form – trousers, double-waisted trousers, or boxers only – to emphasise the essentiality of the constructions. Some were added with a super stiff corset or girdle that recollects one of the brand's key elements for its Autumn/Winter 1999-2000 collection, peeking underneath flowy trousers or fitted long johns. At the top department, shirts were made in satin silk or sheer fabric cut into a baggy form or a micro shape while jumpers and jackets were given similar sensuous treatments for cutting with leather or lace embellishments.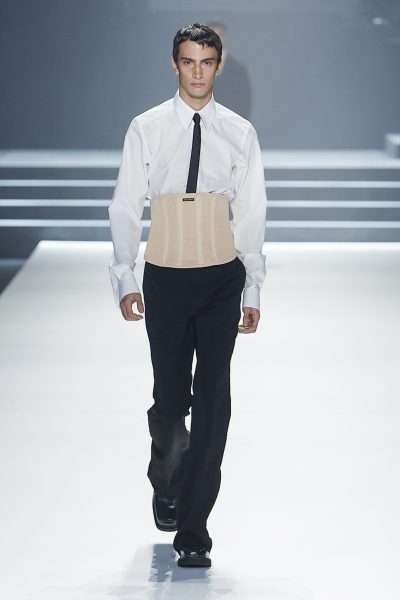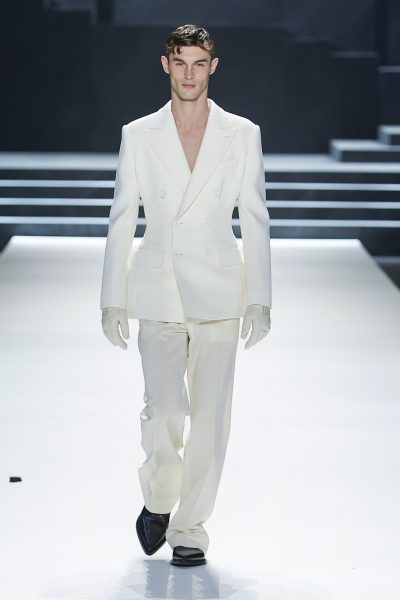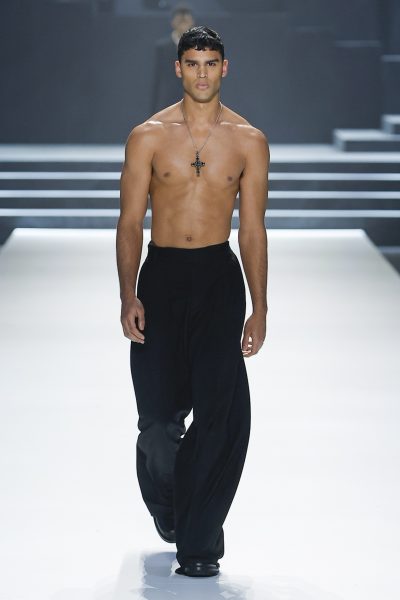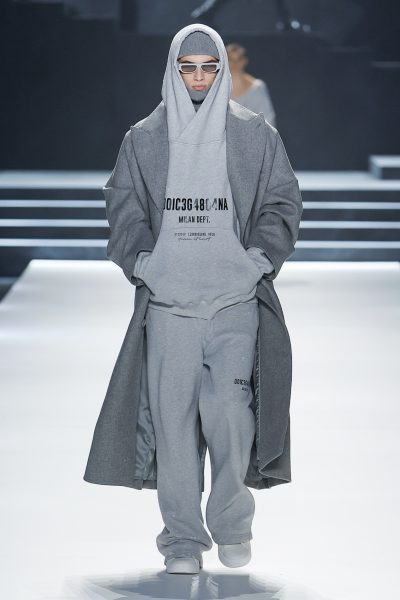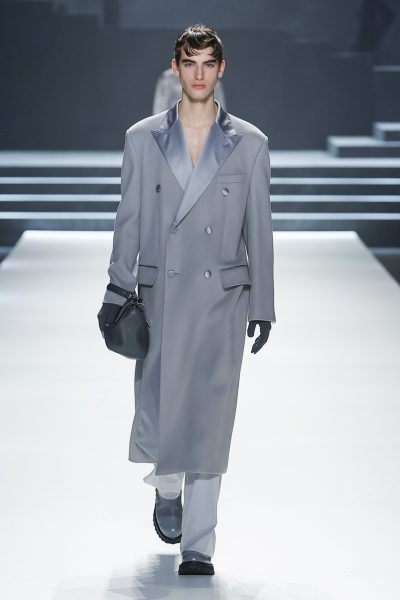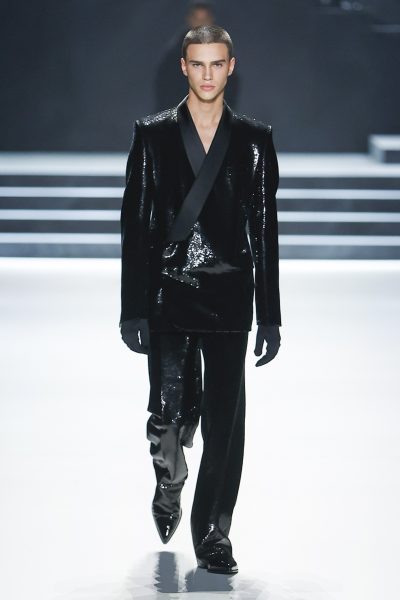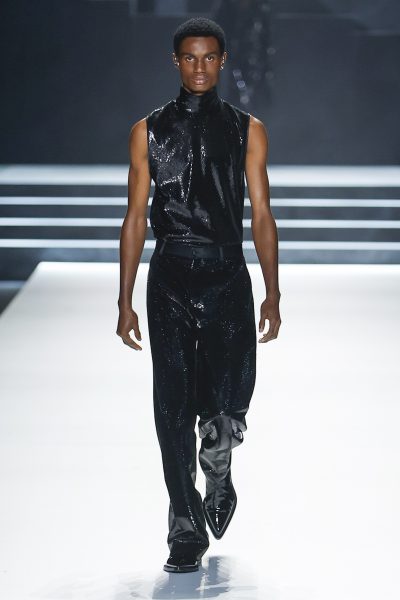 The collection also proved that colour was unnecessary as the inventive design duo illuminated black in an ever-morphing dialogue, provoking profoundly unique experiences and sensations, even as it was lit up by embroidered crystals in the same colour. Travelling across various forms of ready-to-wear, black was also prominent for the accessories. Noteworthy mentions include leather opera gloves, velvet ascots, leather wellingtons, pointy Chelsea boots and squared-toe loafers.
Once you're done with this review of the Dolce & Gabbana menswear collection, click here to catch up with our December/January 2023 issue.