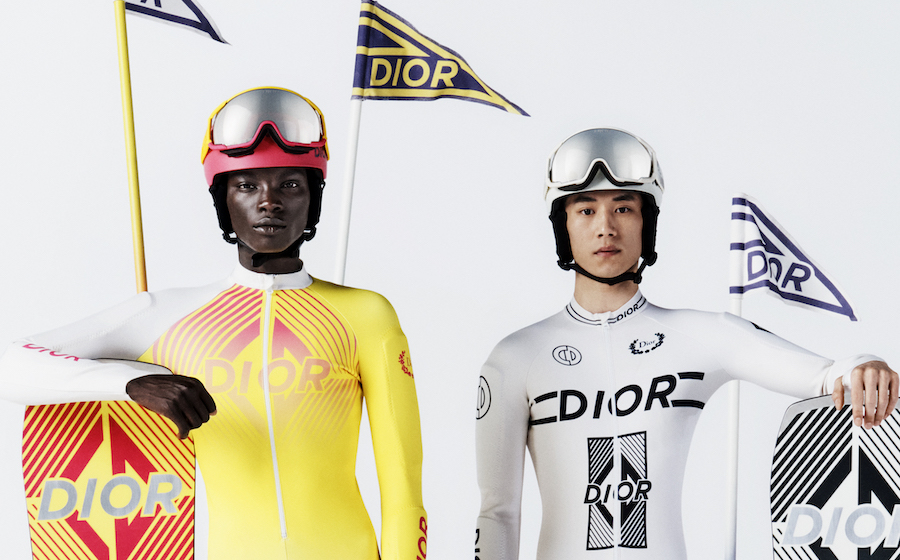 One thing that the streets of fashion have been enjoying for the past year is something known as "gorpcore", which refers to a utilitarian-driven dressing of hiking or outdoorsy gear. It may have first manifested as a response to the lack of access to these activities during our two-year travel black-out, but today's obsession with gear comes with a different sensibility — the professionalism and expertise of technically-designed wear garners a feeling of safety and control that is attractive to many, especially as things seem to be returning to a pre-COVID state haphazardly.
This is why Dior's ski capsule for its Spring 2023 collection demonstrates Kim Jones acute understanding of what is desired from the ground. In his third sportswear venture, Dior creates a series of protective accessories with Swedish brand POC, including body armour, as well as helmets and masks in top-of-the-range materials — fusing innovation and exceptional design.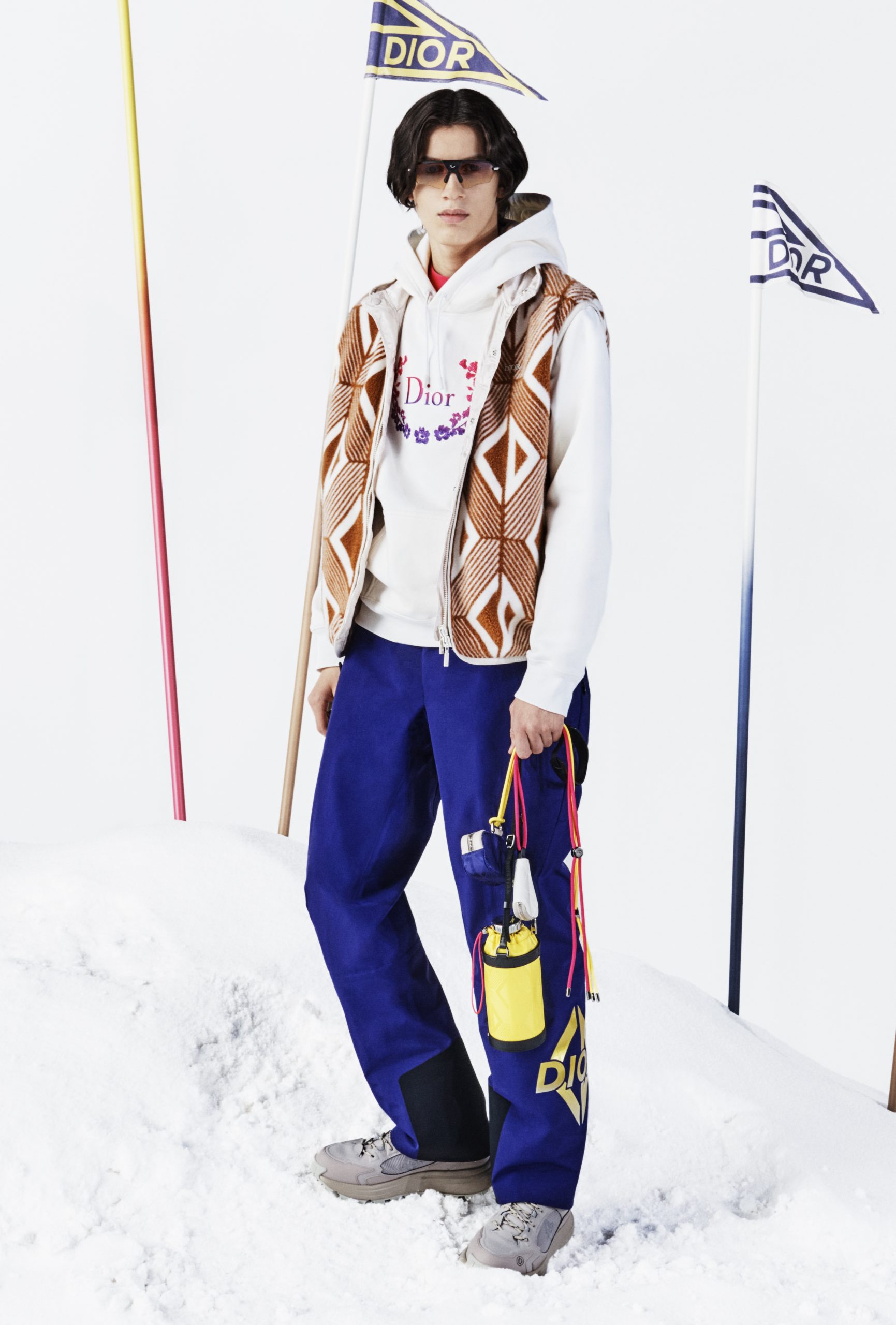 This experimentation of performance and excellence also extends to outfits created with Descente – a Japanese sports clothing specialist. To embrace a more relaxed lifestyle, Dior and Descente create enveloping knits, t-shirts with insulating properties, ultralight down jackets, and pants and ski-suits proposed in a palette of luminous shades, on which the symbols of the House glow.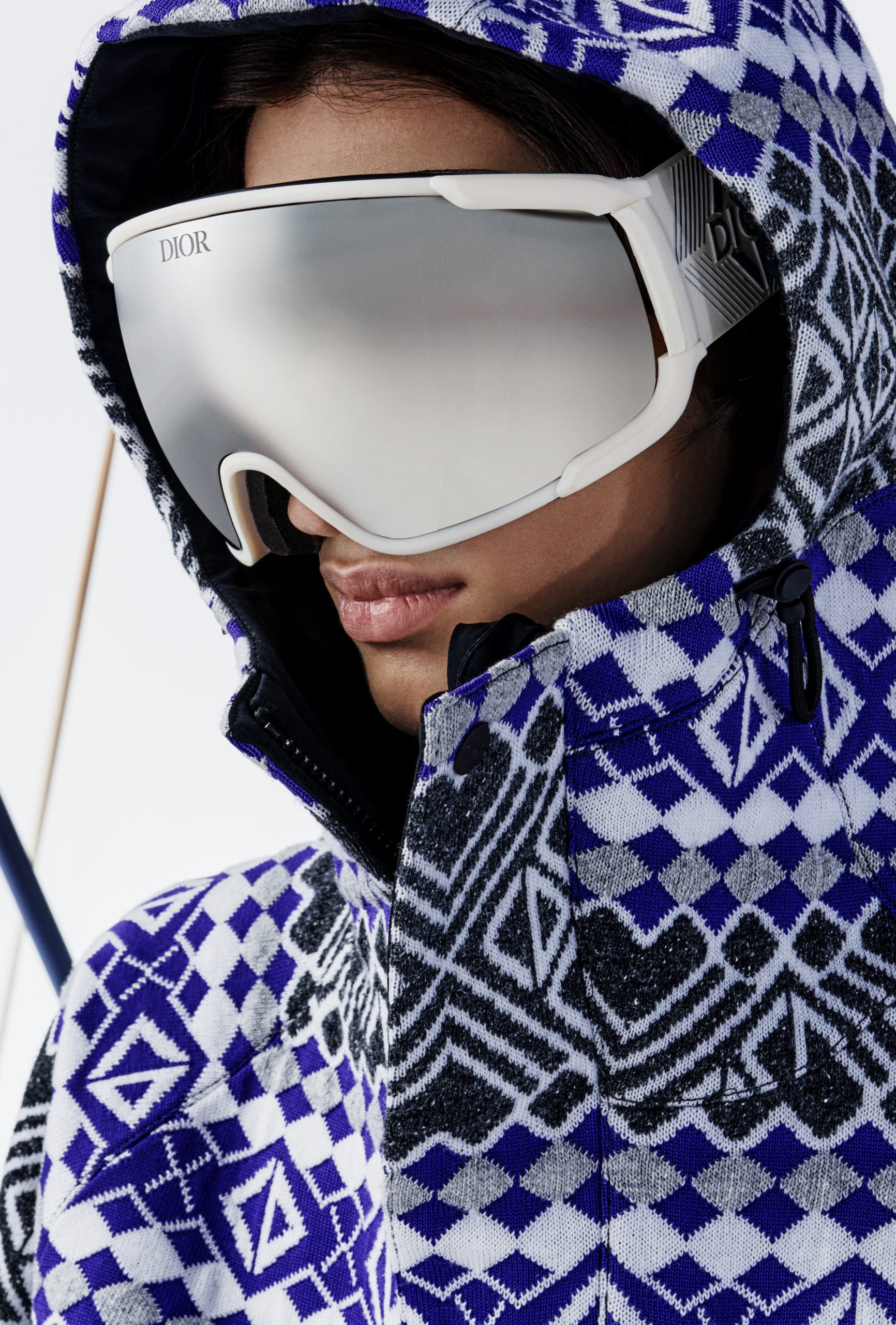 As an exquisite detail, certain pieces are enhanced with a poetic version of the Dior Peak logo evoking the snow-capped peaks reflected on a glacial lake.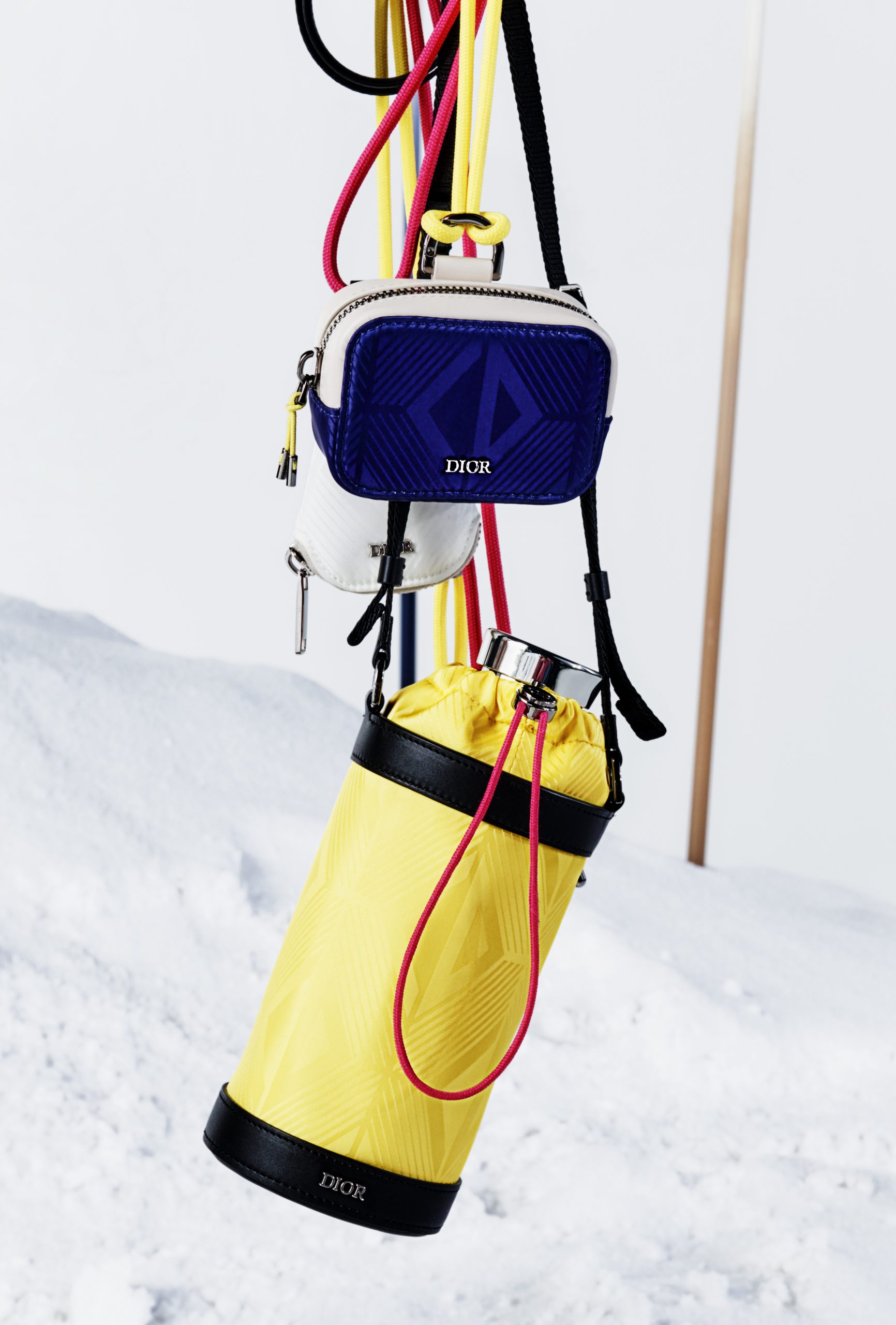 To accompany the iced-out array of skiwear, Dior Explorer cross-body bags and backpacks come in CD Diamond Dior Peak Mirage technical fabric, a material made from a recycled and recyclable nylon fibre. The Dior Peak lace-up ankle boots also come in a progressive technical fabric with padded reinforcements that guarantee maximum comfort and ease of use.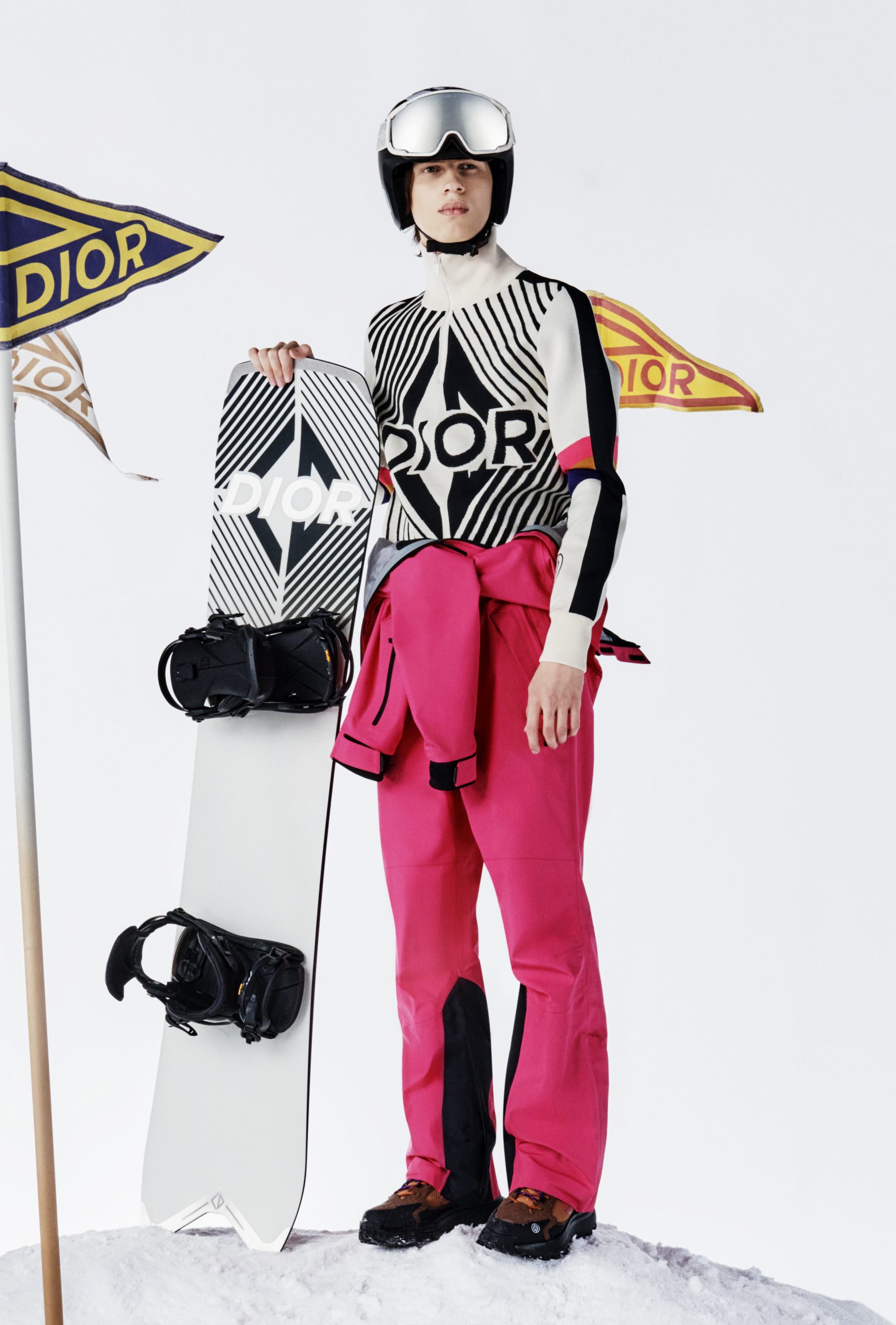 Last but not least, the House works with Swiss brand AK Ski to create a snowboard of hyper graphic styles, available in either striking hues or timeless colours. This is a sign to hit the slopes soon; be it in these artisanal skiwear pieces or not, the adventurous and daring spirit to thrive in the cold is well nigh here.