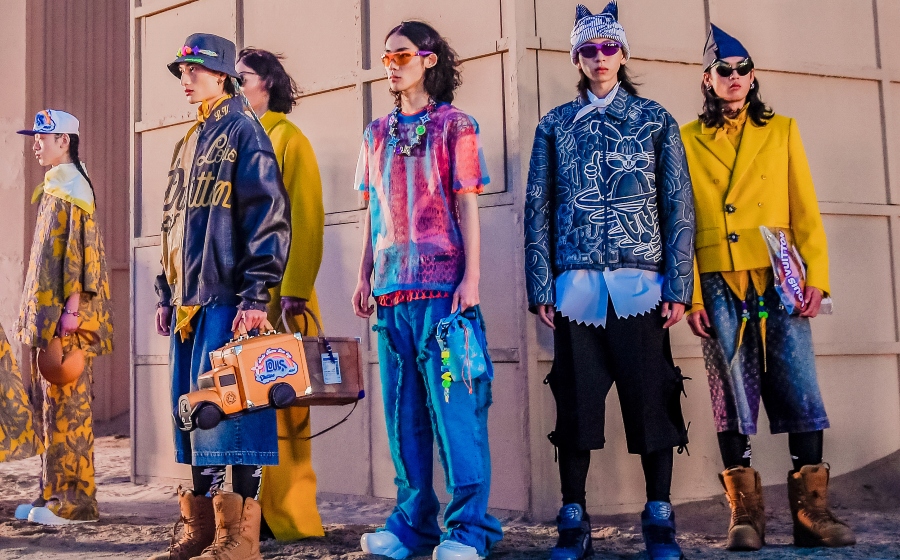 The magic of what the late Virgil Abloh has made for the House of Louis Vuitton is the construction of a fashion vocabulary: no matter the season, geographical location or times, you know exactly what you're getting when you're watching a show. While the tropes have been established from his very first collection in Spring 2019 — acid prints, floral magic, and seriously great tailoring — the greater context of his aspirations are to portray themes of childhood, discovery, and community.

While the Louis Vuitton Spring Summer 23 Men Spin Off Show in Aranya Gold Coast sported 10 new looks by the Louis Vuitton Studio Prêt-à-Porter Homme (another feat of Abloh: his fashion vocabulary can be easily picked up on), the casting of Chinese models proves one more theme of the House: that the menswear looks of the House itself has the ability to cross borders.
Here, the looks themselves.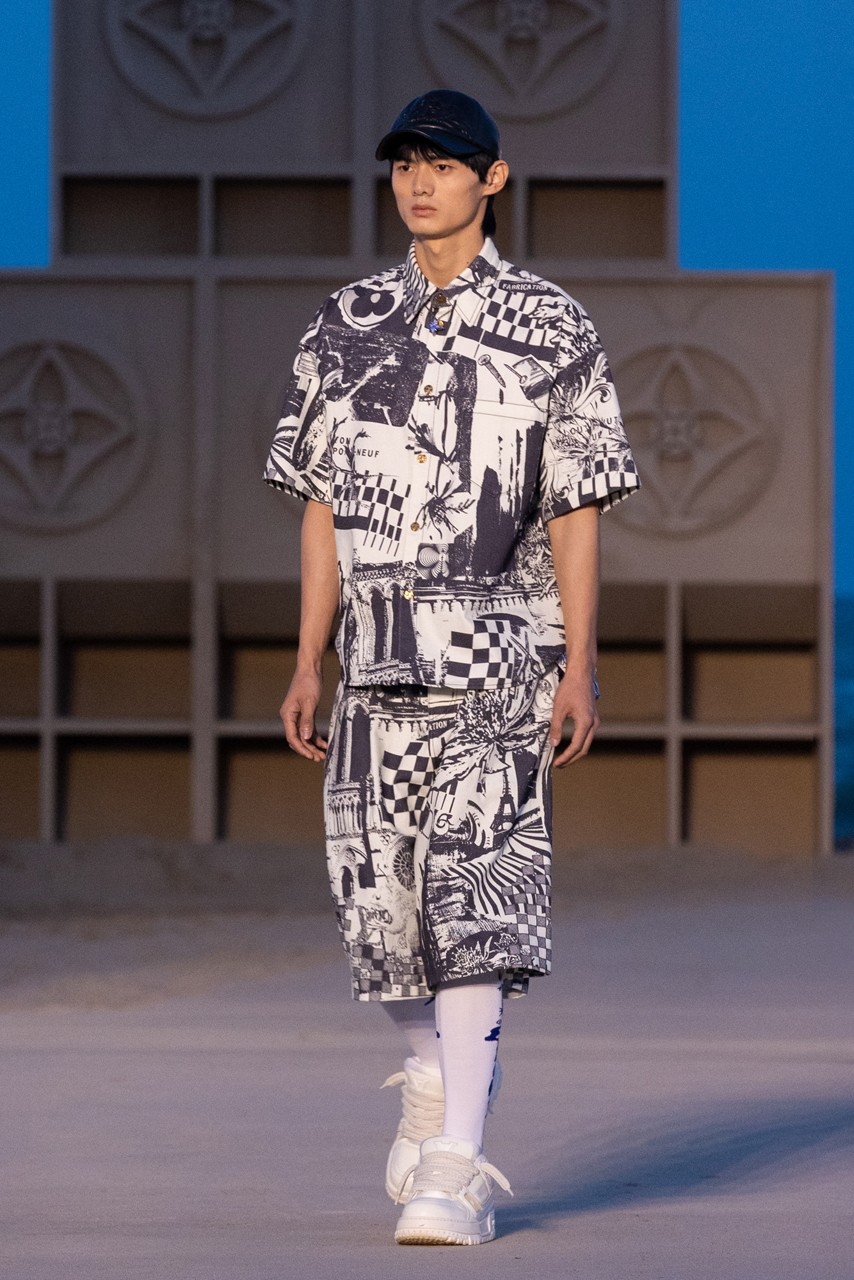 Look 18: A print that is designed in tribute to Pont de Neuf, Paris's oldest bridge that sits near Louis Vuitton's headquarters.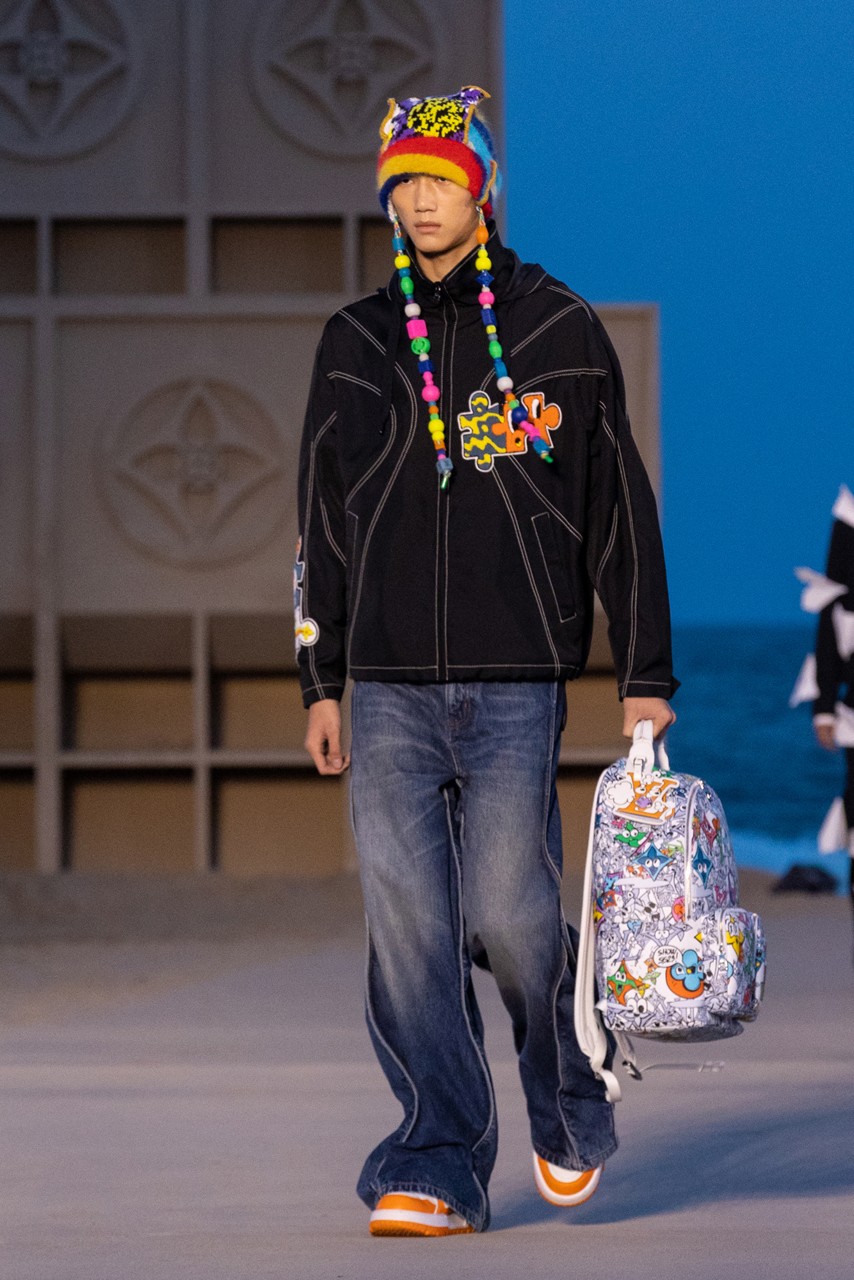 Look 23: A classic Abloh trope materialised under the hands of the Louis Vuitton Studio Prêt-à-Porter Homme — the comic book print.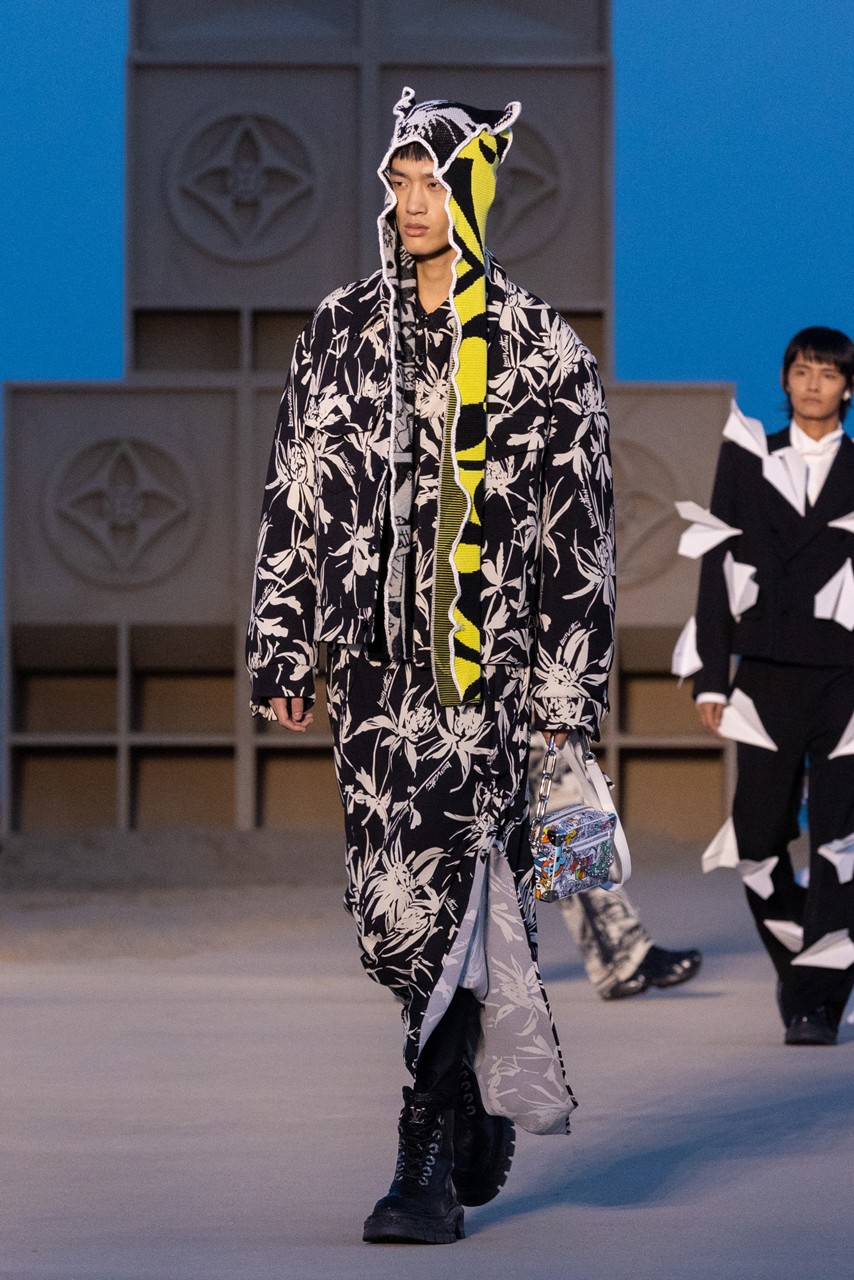 Look 24: One of the new looks is a funky take on florals with a pair of Territory Flat Ranger boots anchoring it.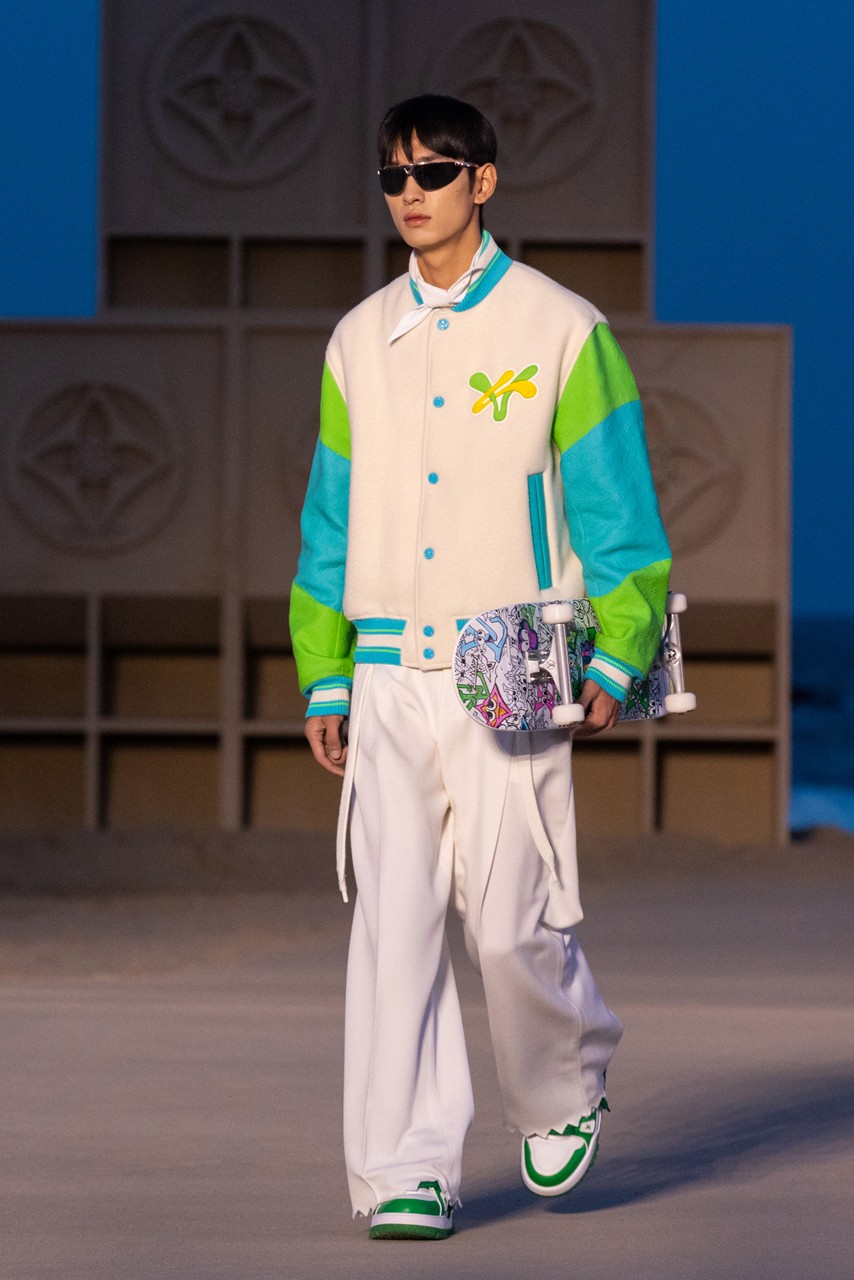 Look 44: The colleagiate cool look makes a return at the show.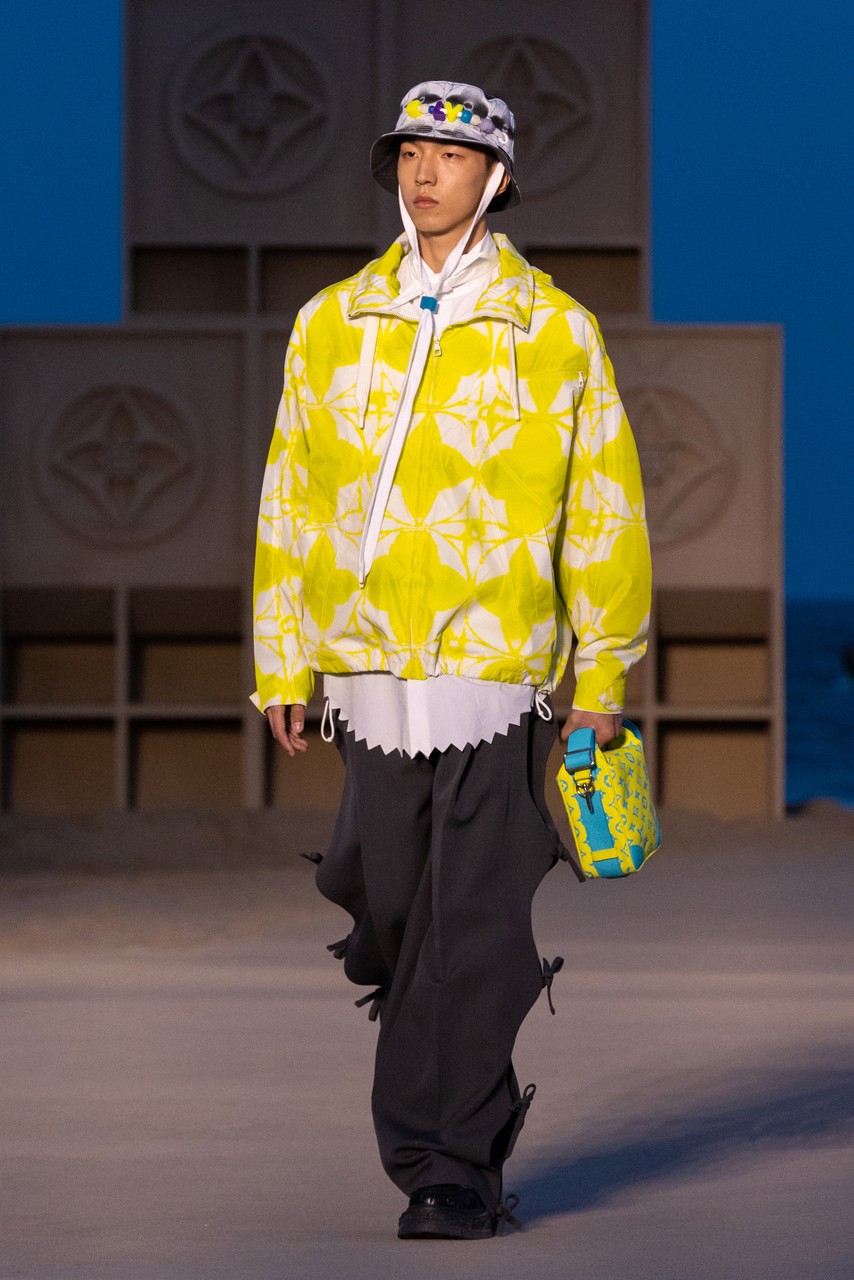 Look 45: Abloh was never hesitant about injecting colour into the Louis Vuitton Men's looks and even less unfaltering at clashing them with prints.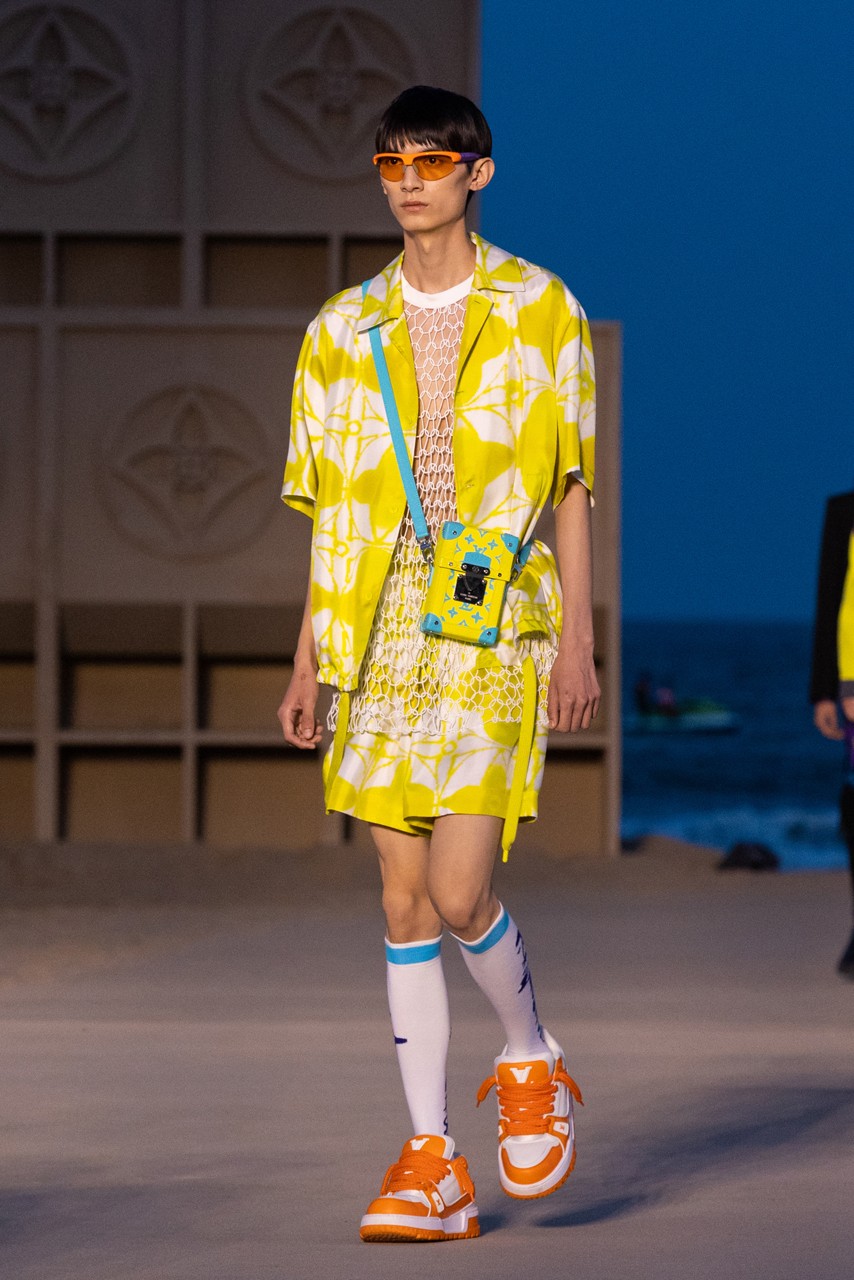 Look 46: A carry-on from Spring Summer 2022, the shorts trend for 2023 hasn't changed in length — a palm's length away from the knees to skim mid-thigh.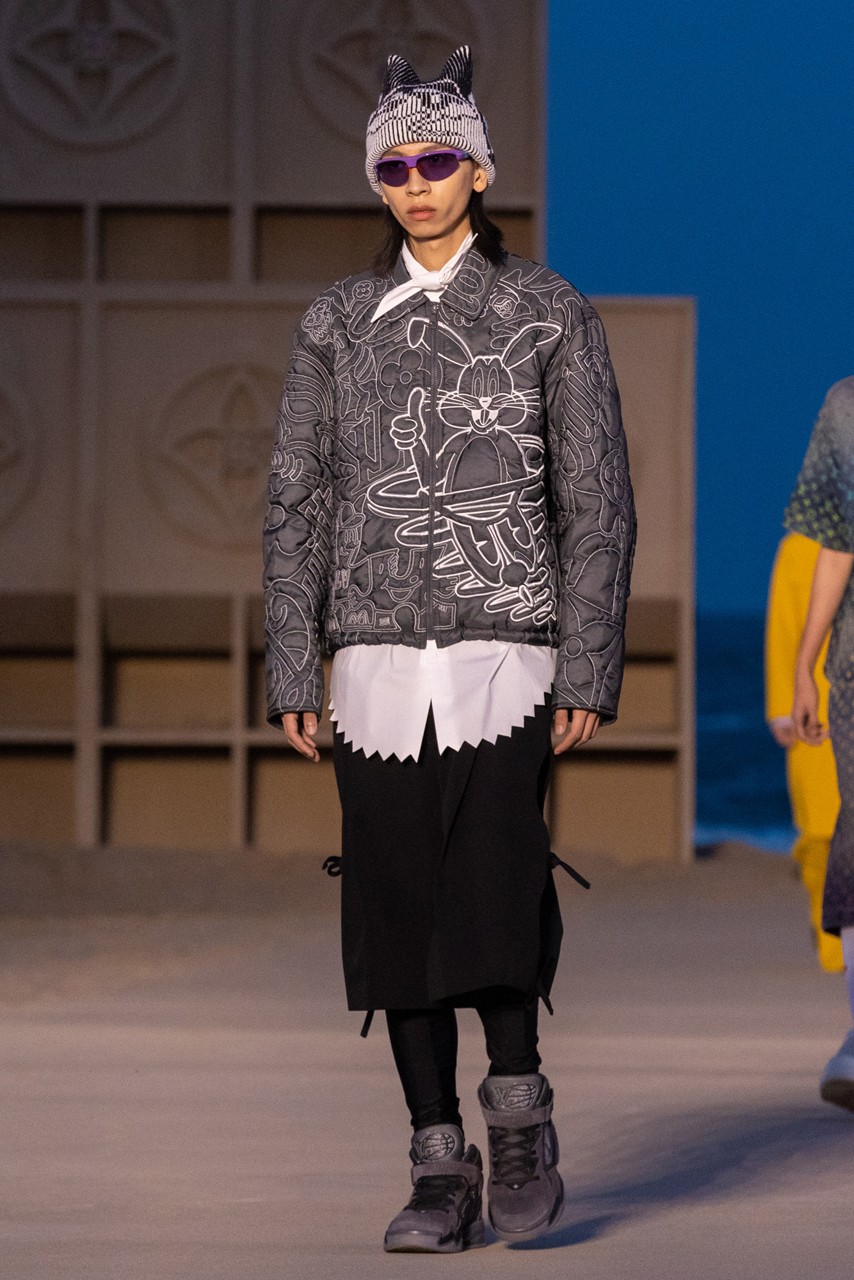 Look 62: A literal representation of Abloh's iconic love for rabbits — the equally iconic Bugs Bunny makes an appearance on a light down jacket.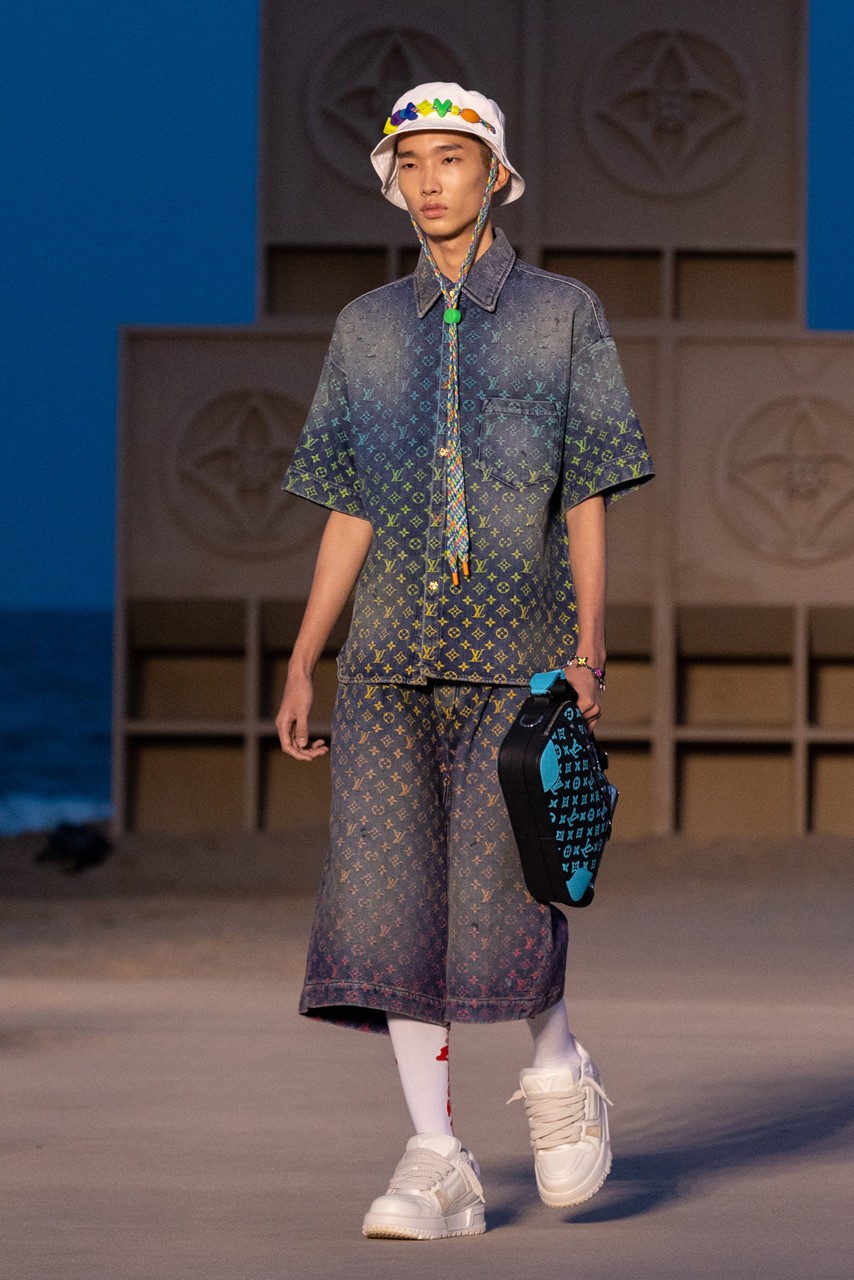 Look 63: The gradient Louis Vuitton print becomes swervier when it's done on lighter pieces like a denim co-ord.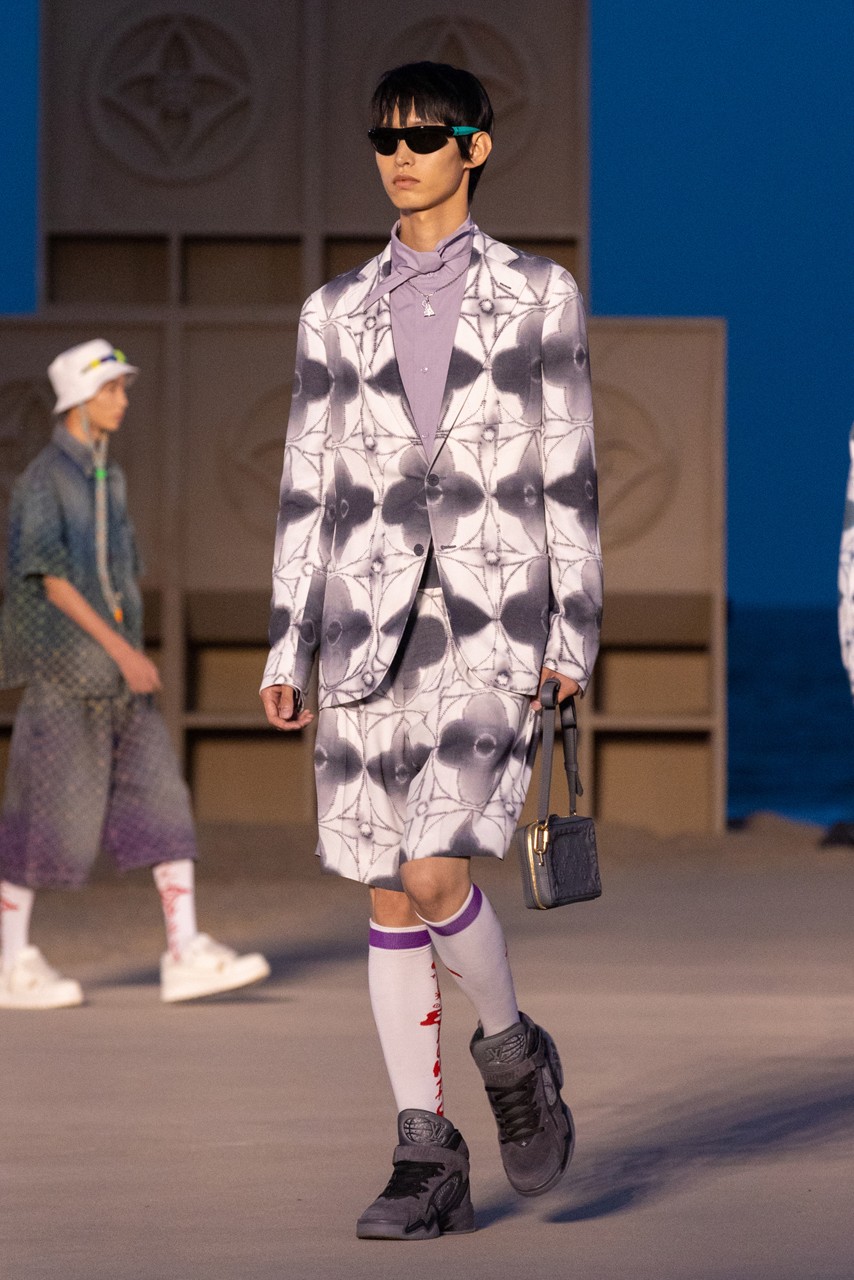 Look 74: Perhaps a reference to the House's Aquarelle Box of water colour paints, this is proof that the motifs from the House itself can be versatile.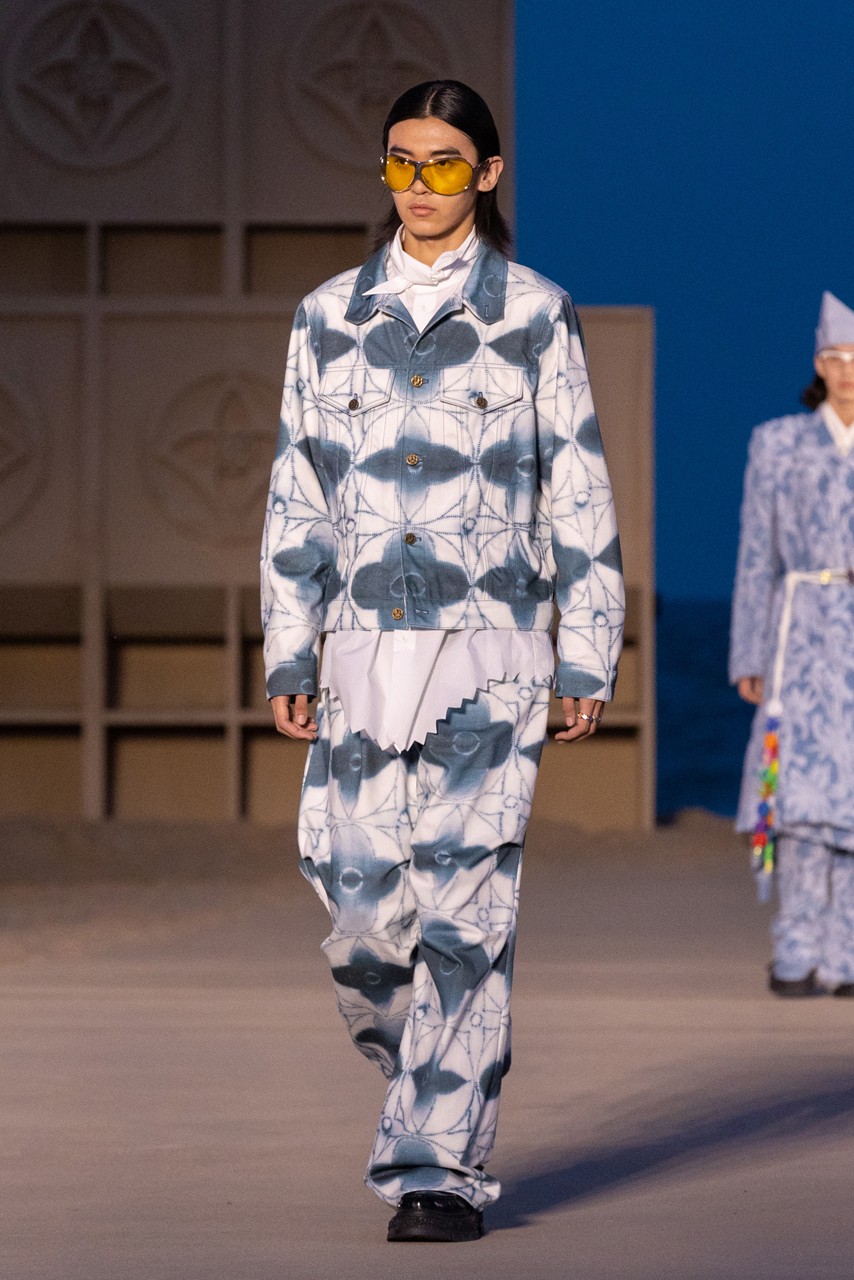 Look 74: Case in check: done on a denim co-ord in another colour.