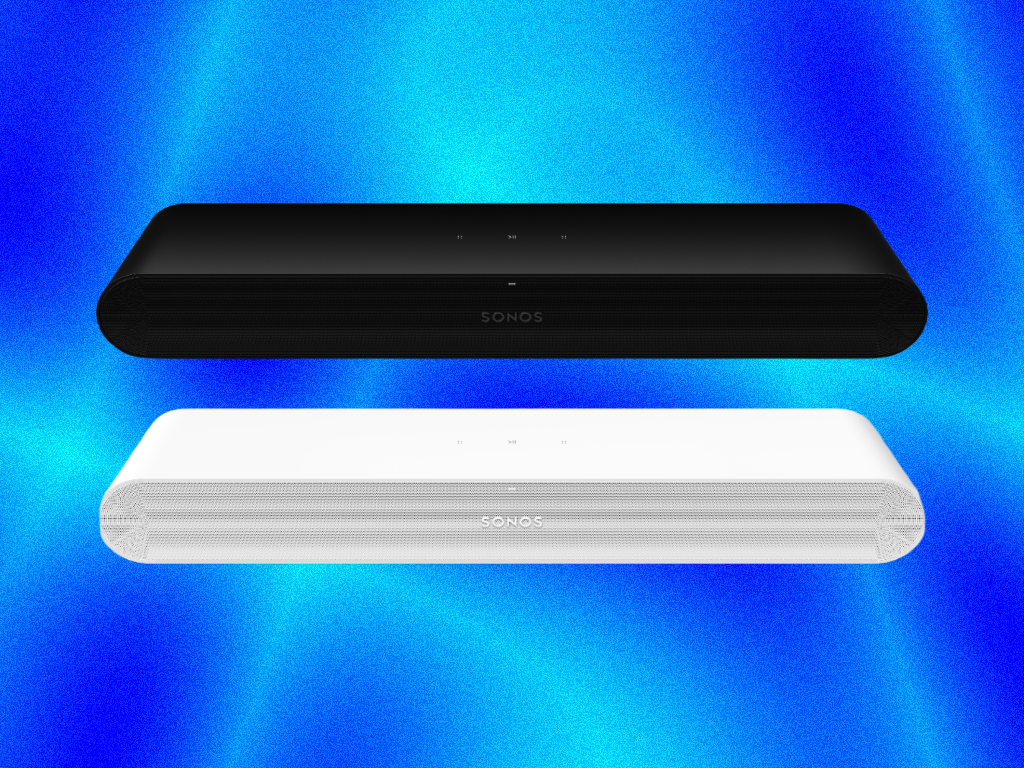 You don't realise how much power a soundbar holds until you spend the weekend watching the best horror movie on Netflix without one. Those piercing eolian sounds as the wind blows through the leafless tree branches and Tara Basro's unexpectedly shrill screams! Our point is: a soundbar, together with your smart TV, goes a long, long way for the high-tech-couch potato experience. Once you've set up your first soundbar, you'll know exactly what we mean. After all, what are movies but a marriage of punching sound and fluid images? Before we get all philosophical, here are five of the best soundbars to connect to your TV in 2022.
Sonos Ray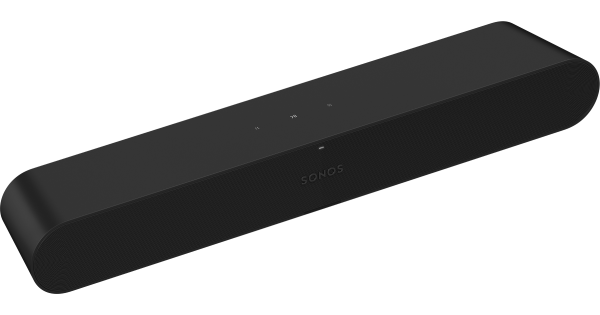 The fact that this sleek soundbar is a work of magic makes us not sure where to begin. Firstly, it has everything you'd expect and want in a high-end soundbar – that includes a clear audio quality and decent-enough bass response as well as features for an easy operation. The room-filling sound system is made to adapt to your room size for the finest audio projection. Ray also adopts a few tricks from its predecessor, Sonos Beam such as the watching-at-night feature which boosts on-screen voices while slightly toning down the boosting loud effects – this way you can enjoy your night-time binge-watch without ticking off anyone's nighttime bed. The soundbar itself might be enough for you on its own – complete with two powerful tweeters, double high-efficiency mid-woofers, a reliable bass reflex system and a speech enhancement setting – the Sonos system is also easy to expand if you want, and everything is deliverable via its user-friendly dedicated app.
• Sound format support: Stereo PCM, Dolby Digital 5.1, and DTS Digital Surround
• Connectivity: Wi-Fi, Optical, Ethernet, IR Receiver, Voltage, Apple Airplay
• Streaming: Apple Airplay 2, Spotify Connect, Sonos app

Bowers & Wilkins Panorama 3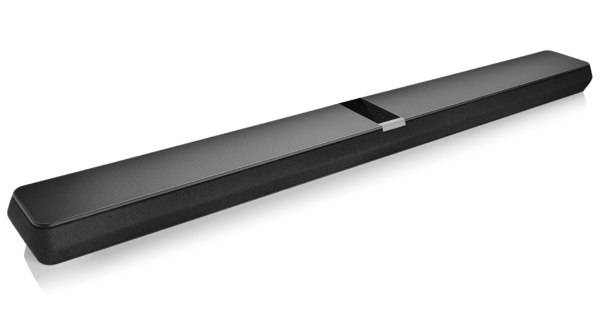 If you are an audiophile, you'd have known that B&W is majestic for its sound systems and that the new Panorama 3 has to offer is massive. The Panorama 3 is an aggressive single-speaker machine that is designed to cater to your musical needs without additional units or subs. It is also the first venture of the historic audio brand in Dolby Atmos for its soundbar series that confidently provides an immersive home cinema or live performance or whatever sound experience that you're looking for, complete with an automatic decode system that caters to every content you put on. We love how low profile it is that it sits stealthily under the telly.
• Sound format support: Dolby Atmos, Dolby Digital True HD, Dolby Digital+, LPCM
• Connectivity: HDMI eARC, Digital Audio In (Toslink)
• Streaming: AirPlay 2, Spotify Connect, Bowers & Wilkins Music App, Bluetooth 5 (aptX adaptive)

Yamaha SR-B20A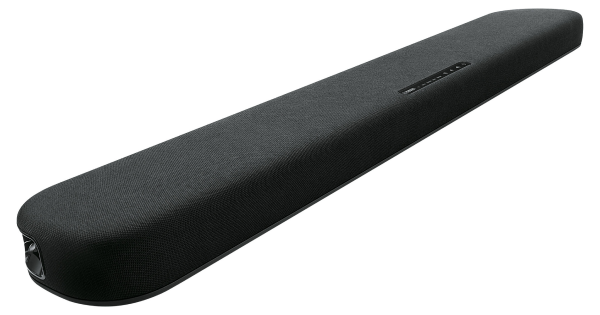 For a price point that is below RM1.5k, we believe this soundbar delivers beyond our expectations. It carries that welcoming full Yahama tone with decent enough balance of the sound system – crisp at the top end, punchy at the bottom and smart spread effects on both left and right speakers. The slim dimension also makes it perfect for wall-mounting in case you don't wish to place it on a bench – and even so, you do, the sound tool sits neatly beneath even modestly sized televisions.
• Sound Format support: Dolby Digital, Dolby Pro Logic II, DTS Digital Surround
• Connectivity: HDMI (ARC), optical, USB 2.0, 2 x digital output, subwoofer output
• Streaming: Bluetooth 5.0

Samsung Q950A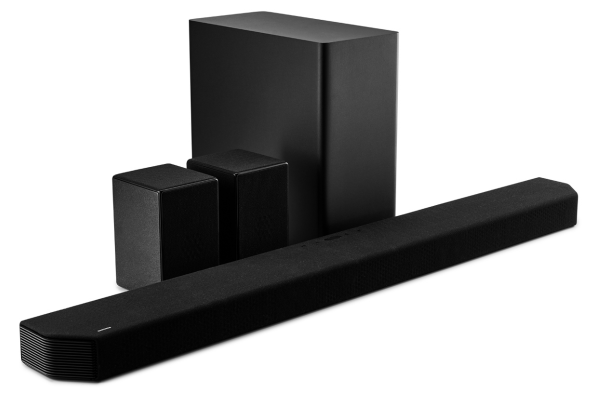 Achieve a cinematic experience when you pair it with Q950A Soundbar. The Dolby Atmos / DTS:X lets you indulge in a sensual 3D sound from every direction, offering you ultimate auditory pleasure, be it watching a movie, listening to music or playing a game. The soundbar is also a guarantee of a fuss-free moment as the SpaceFit Sound+ calibrates the audio according to your interior conditions. All you have to do is sit back, relax and enjoy a fine-tuned sound, from clarity to bass.
• Sound format support: Dolby Atmos / DTS:X, True 11.1.4ch Sound, Q-Symphony, SpaceFit Sound+
• Connectivity: HDMI, ARC, CEC, Optical, Bluetooth, Wi-Fi
• Streaming: Wi-Fi, Bluetooth

Sennheiser Ambeo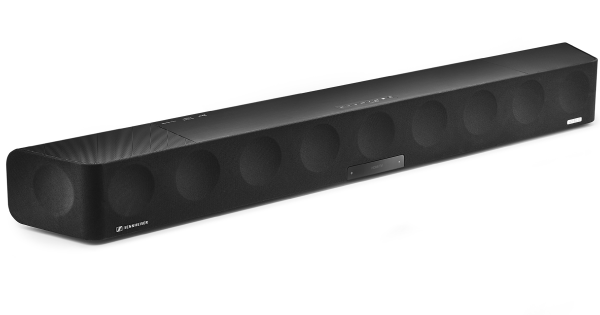 The price point is slightly higher compared to the other models above but as they all say – you get what you pay. The Ambeo is packed with powerful, explicit and spacious audio that spreads across the room in many angles with dynamism and punch to spare – from a single enclosure this machine is a convincing facsimile. The tonality also doesn't sound pretentious and its wide-range format support and a plethora of streaming options with in-depth optimisation features make this soundbar a good contender to other chart-toppers in this arena.
• Sound formats: Dolby Atmos & DTS:X surround sound
• Connectivity: 4 x HDMI input, optical digital, RCA line in
• Streaming: Bluetooth, Airplay 2, Spotify Connect, Tidal Connect