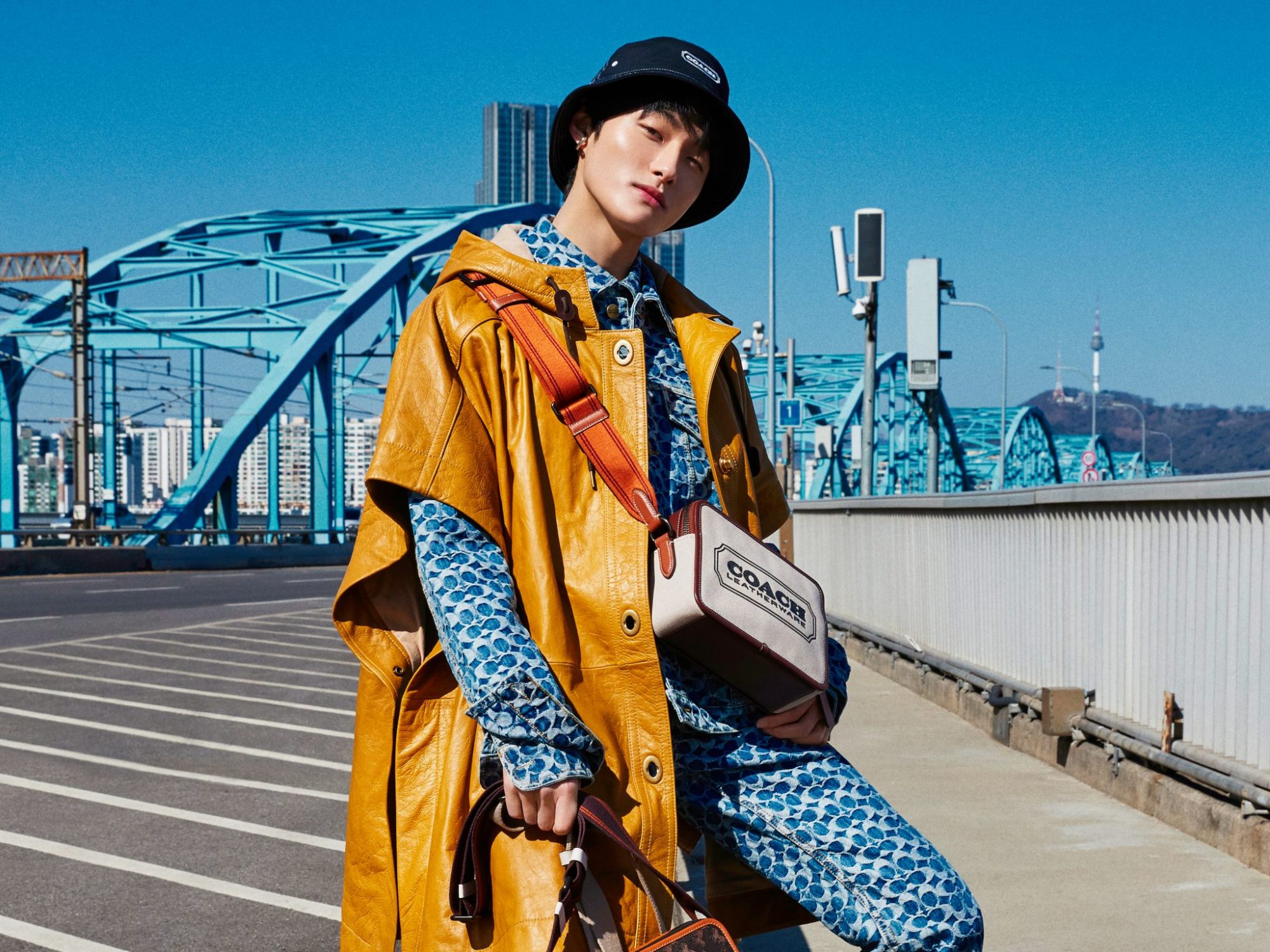 After catapulted to stardom with Netflix's zombie apocalypse All of Us Are Dead, Yoon Chan-young has chalked up another major achievement in his life: becoming the first Korean ambassador for Coach. The appointment was announced in March along with the debut of his first campaign where he showcased Coach's Spring 2022 denim signature ready-to-wear and Hitch backpack in a series of striking visuals. Yoon Chan-young's youthful demeanour resonates well with Coach's ambition of reaching to younger generation. To get under the skin of his new identity of Coach ambassador, we caught up with the Korean rising star via Zoom.
Congratulations on being the Korean Ambassador for Coach. How do you feel about it and how it's like to work with such global fashion brand?
First of all, it's really an honour for me to become a brand ambassador for Coach. I always interested in Coach items and it's just a wonderful opportunity that I can play the role of introducing the products of Coach to the public. I would like to thank Coach for appointing me to become the ambassador. I really feel like a genuine member of the Coach family. They have this kind of warmth towards me that I could feel working with them.
Tell us your personal style.
As a fan of oversized fashion, I'm into something that are comfortable, cute and tidy. Coach really suits my taste. They have a wide spectrum of different items that give out different feels. For example, there's the dandy yet tidy look, the comfortable look and the outfits that look cute as well. These can be matched with different bags and accessories which create a synergy and I think it's a good match with my style.
View this post on Instagram
What's your favourite Coach item?
A coach baseball jacket from two seasons ago where its arm part is made out of leather. It's a style that I have tried on for the first time. From winter all the way to early Spring, this was the staple for me wherever I went. For this season's collection, my go-to item is Coach Bunny T-Shirt in Organic Cotton. It melted my heart the moment I saw it.
New York plays a huge part of Coach's identity. Have you ever been to the Big Apple?
I have never been to New York. I have this fantasy of New York and also Los Angeles because I love "La La Land". I understand there's a fashion show in September in New York and I think it would be a great experience if I was able to visit New York at that time with Coach.
If you were in the All of Us Are Dead world and you could pick a Coach item for survival use, which one would you choose and why?
When I first heard the question, I was thinking to myself, should I pick something that can maintain my body temperature or would it better to have an item that could help me carry a lot of things? I think the latter would be more appropriate because survival is what's most important here. Coach leather bags have outstanding quality and durability, something that can be used by fathers and handed down to their sons. It does not rip easily, which is particularly useful in such critical situation. You can actually use it as a protective gear to protect yourself from the zombies or as a weapon to hit the zombie by throwing the bag at the zombies.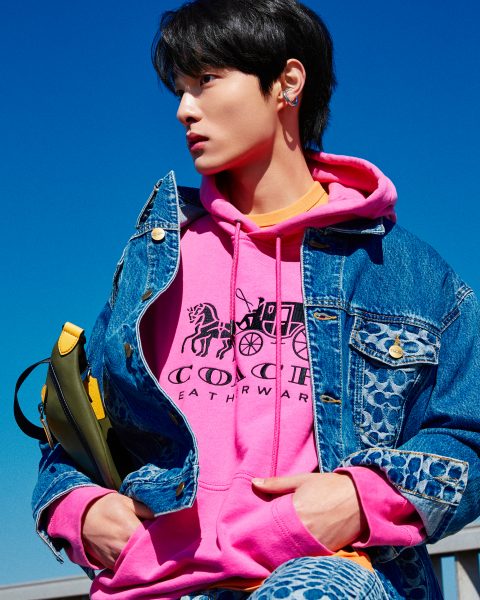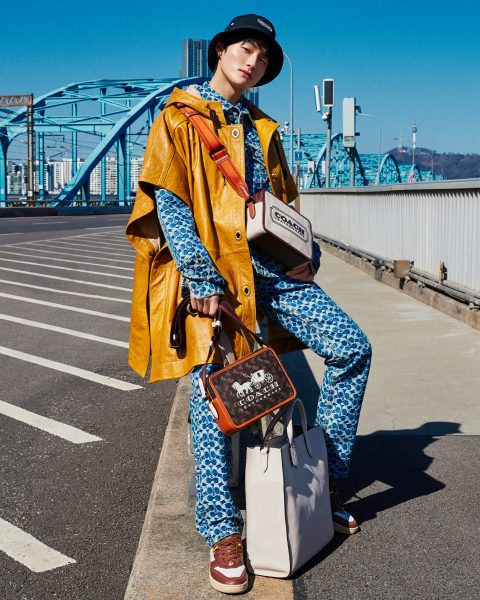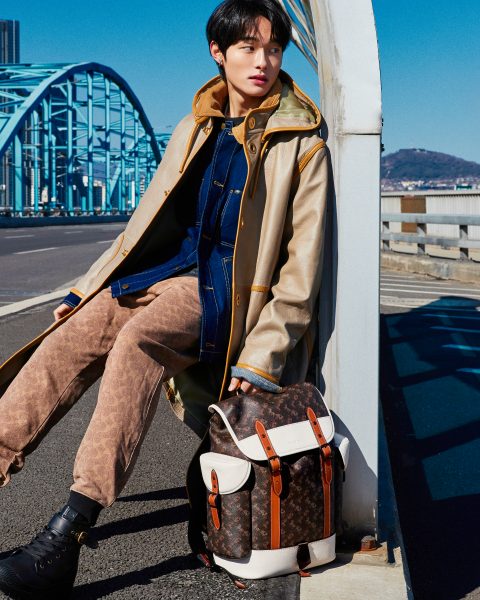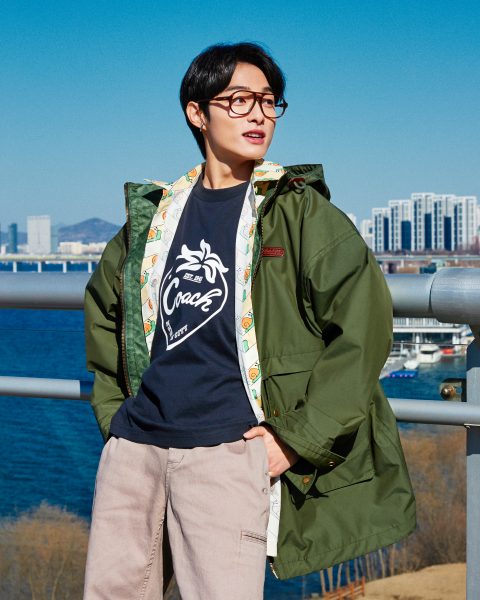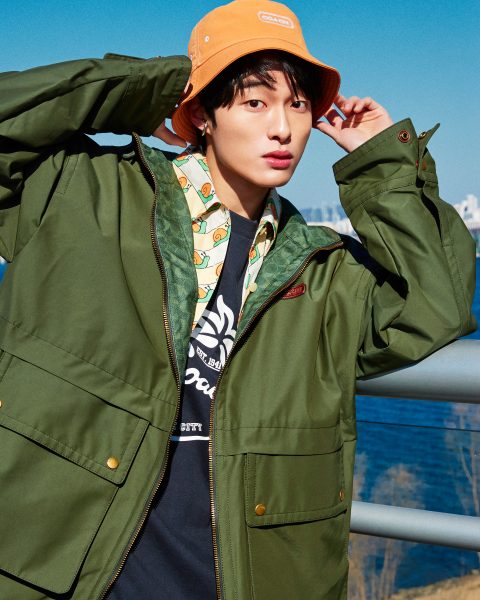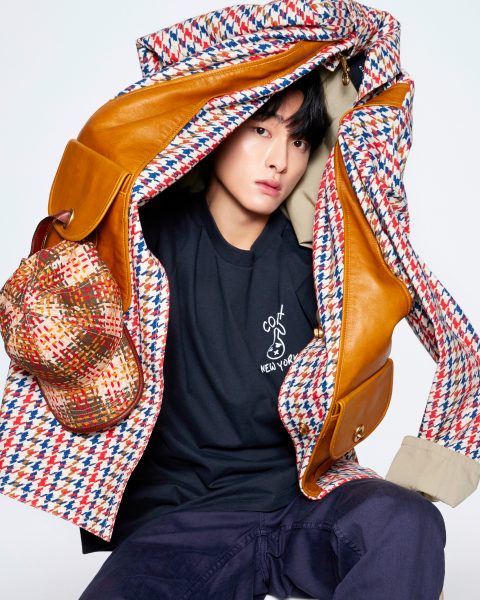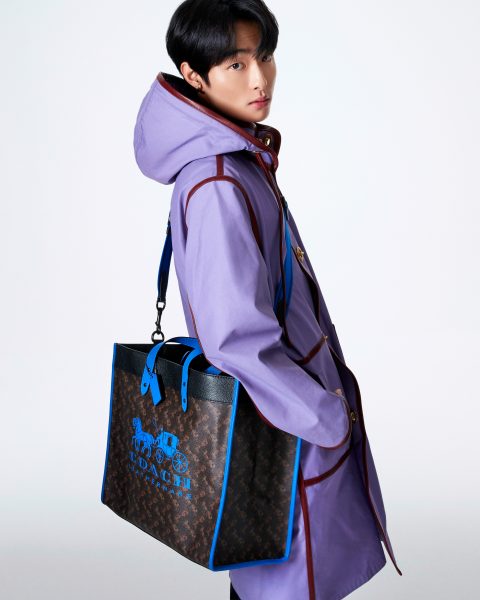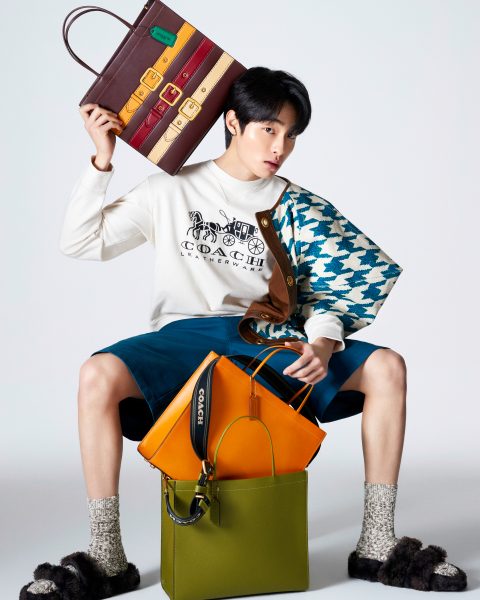 Who do you look up to for inspirations?
I have two role models in terms of actors. My first role model is actor Kim Soo Hyun. I think that he is very down to earth, not to mention his wide spectrum of acting capabilities, that speaks of rawness and naturality. As for my second role model, the spot belongs to soccer player Son Heung Min. I'm inspired by his explosive energy, which is my driving force to keep me going.
What's next for you?
Juvenile Delinquency Season 2, where I play Gong Yoon Tak, will be aired this month. Season 2 will be a lot more different than Season 1 in terms of storyline and vibe. In June, I will be shooting "Delivery Man" and I will play the role of tax driver. There will be a chasing scene, there will be romance and it will also be kind of a thriller, so there will be various things to look forward to so I hope you enjoy it.
Last but not least, what's your secret to finding the right fashion style?
I think that the more you try on different styles, the more you'll be able to understand what the right style for yourself is. One of the Coach brand values is wonder what if, which means that you should have curiosity to try something new. When you try something, you should think to yourself that how it would look on yourself and how it would feel. That is the best way to find the right style for you.