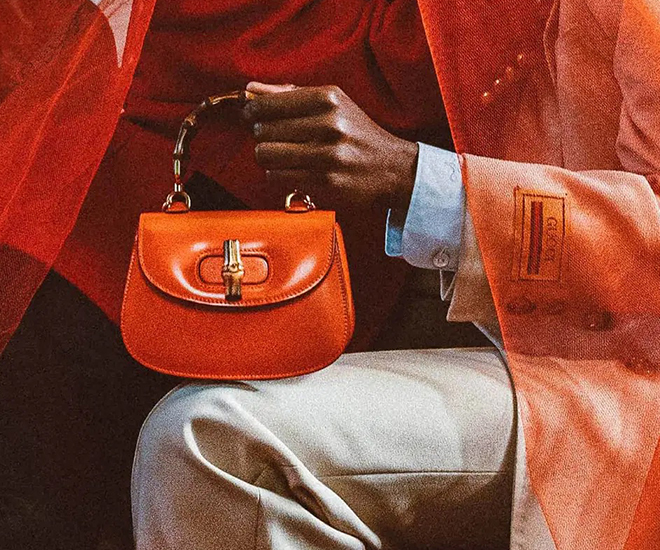 In honour of Gucci's historically iconic Bamboo handle bag, which first saw the light of day in 1947 and quickly became incredibly popular amongst Hollywood's bold and beautiful, the brand is introducing a more contemporary version of the bag. The celebrated design, with its lightweight and emblematic bamboo handle, is now part of the signature Gucci Beloved lines.
The new Gucci Bamboo 1947 celebrates the brand's heritage and legacy by bringing together the past, the present, and future of the House and its creations. The newer iteration now includes interchangeable leather and Web straps to add to the functionality of the bag, all while maintaining its sophisticated silhouette which first adorned the attention it received.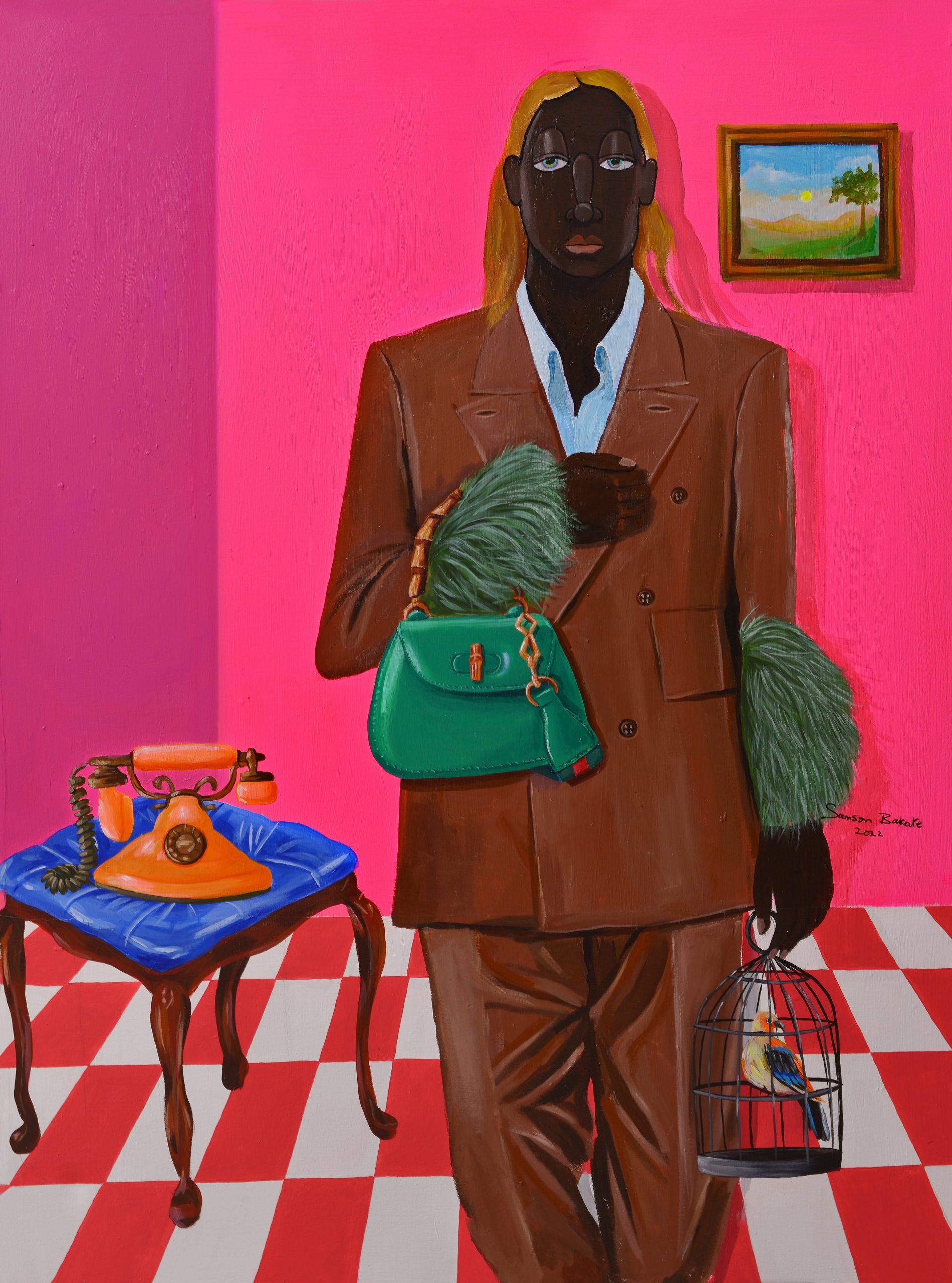 Samson Bakare 
Always prioritising exceptional craftsmanship, the symbolic top handle is made from specially handpicked bamboo pieces that are meticulously sanded and shaped by hand following specific Gucci design standards.
Available in three different sizes, medium, small, and mini, Gucci's Bamboo 1947 will also offer many colours to choose from. Cuir leather, white leather, and black patent leather will be available for all bag sizes, with the small and mini sizes extending the colour palette by presenting rich hues of bright orange, marigold yellow, azure, and bright green. Each bag's precious design is also enriched by crocodile and python iterations.
View this post on Instagram

In true Gucci fashion, the House celebrates the launch of its new line by inviting nine international artistic creators to collaborate on a digital project. Each artist was asked to share their personal vision of the Gucci Bamboo 1947 through the creation of an artwork featuring the bamboo handle bag.
Through a series of digital creations, photographs, paintings, and even some videos, these artists were able to bring the line to life through vivacious and diverse lenses, offering their unique and creative take on the revisited icon.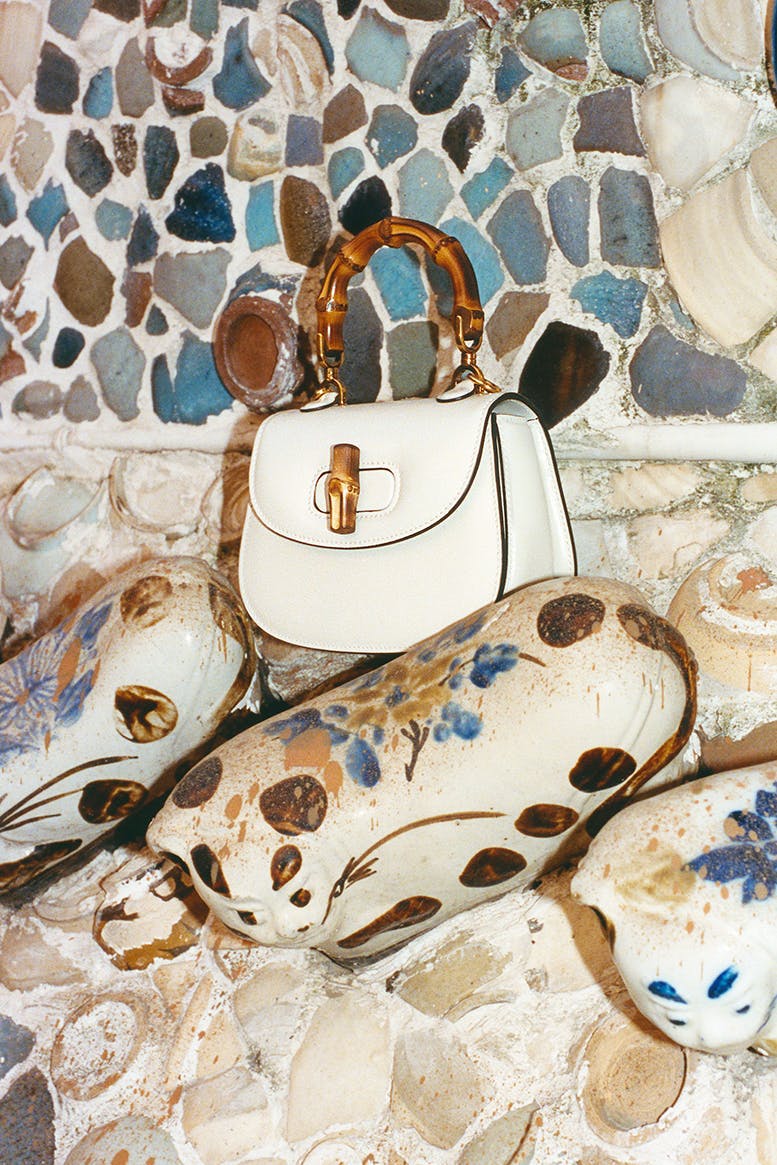 Theo Liu Xiangyu
Photographers Maddalena Arcelloni, Lou Escobar, Katya Mayer, Theo Liu Xiangyu, Cho Gi-Seok, and Suzanne Saroff took part in the creative project, as well as artists Nico Ito, Samson Bakare, and Everett Glenn. All of the artists who participated delivered beautiful creations which highlight the effervescence of the Bamboo Bag through colourful representations.