Everything Veronique Nichanian has done for the House of Hermès is rooted around her customer, tools and objects of desire to grant them the freedom to be what they want to be. While the Hermès Autumn Winter 2022 collection still circles back to the DNA she has established — self-standing, iconic and exceptionally crafted pieces — she is thinking about joyfulness this year: an emotion mixed in with oxymorons that clash before kissing and making up.
This sense of joyfulness however (like they say, watching an Hermès gives one a serious shot of dopamine to the brains) is not derived from attempting to make one look younger than he really is or warping him into a fantasy world. It is simply, the joy that one gets when he puts a piece on that is as liberating as it is gorgeous. Sometimes sensual and other times gritty in glamour. One can't deny that Nichanian is one of the most pragmatic designers in the industry but in one that sometimes riffs off on goofiness and hyper-trends, practicality is perfection.
Lest we get overboard, we're here to talk about what we call, micro gestures at the Hermès Autumn Winter 2022 collection: small little schemes of styling that makes a difference.
Here, our 10 favourite looks from the Hermès Autumn Winter 2022 collection.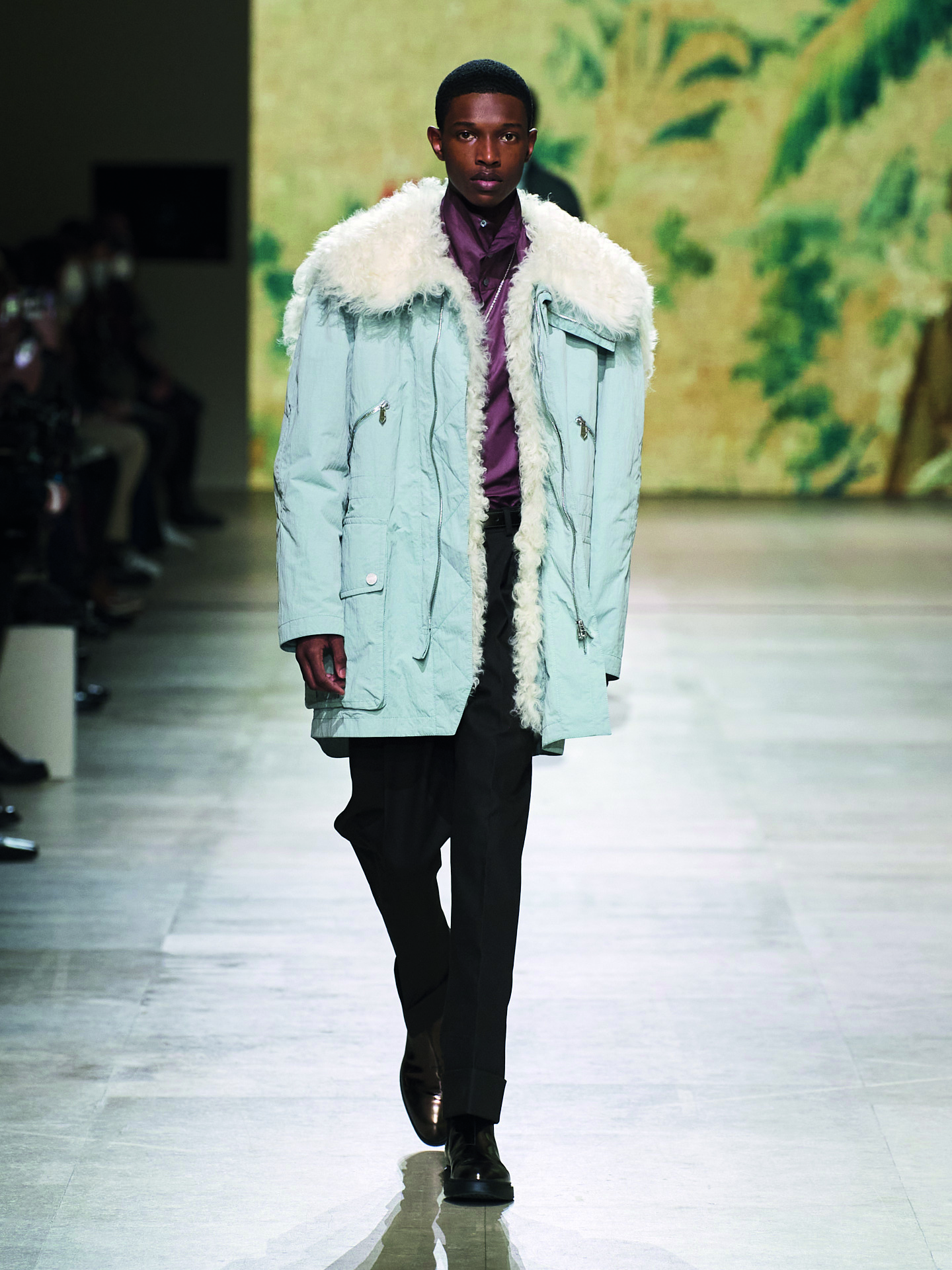 Look 1: The show immediately opens and telegraphs two micro gestures of the season, a crinkly-material that provides texture on shirts and coats. The rustling sound one will make can prove quite pleasing.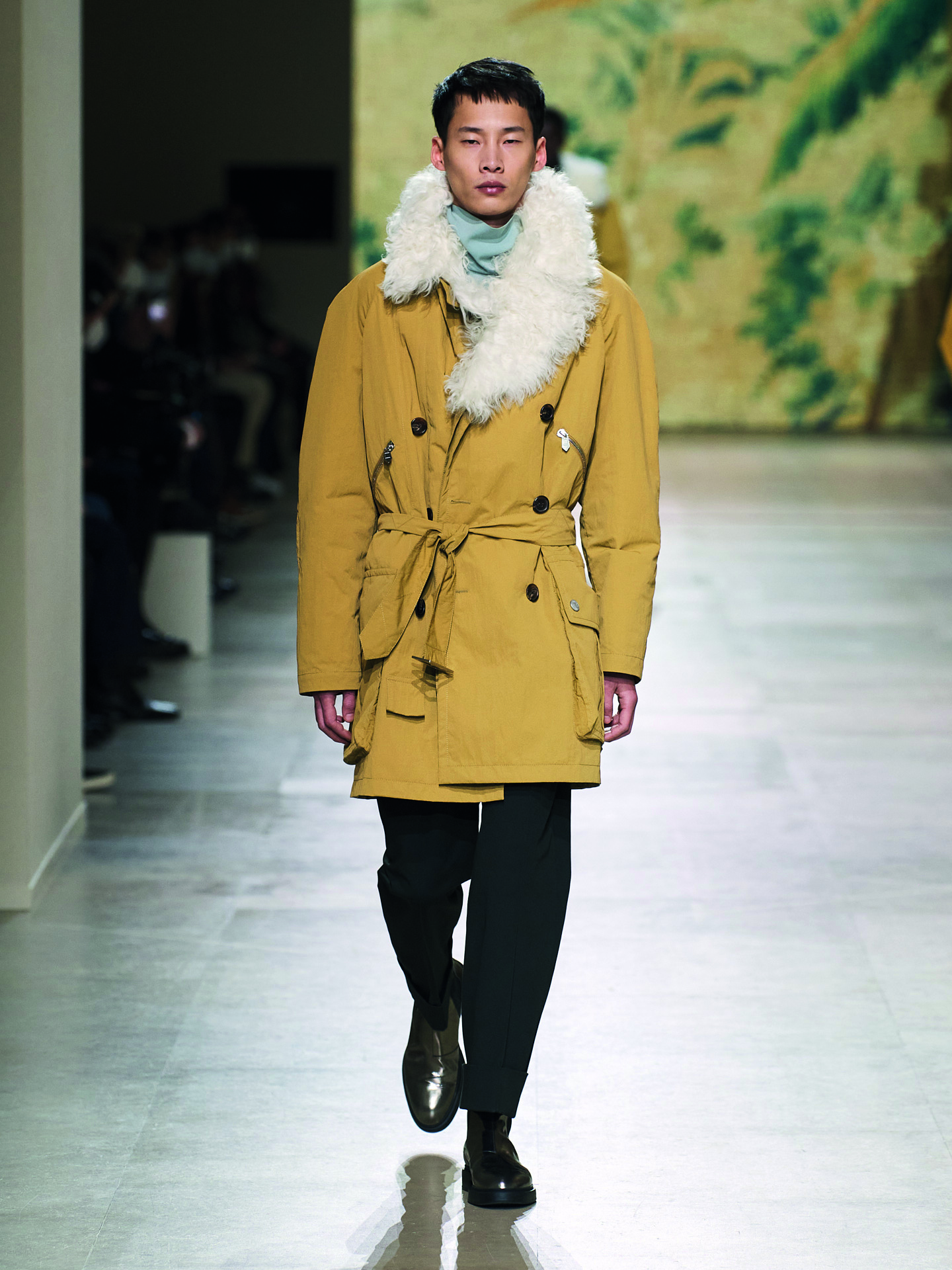 Look 7: The Hermès Autumn Winter 2022 collection is big on the funnel neck aka the sophisticated look of a turtleneck without the fuss. As for the silhouette of pants? A wide cuff is going to be big.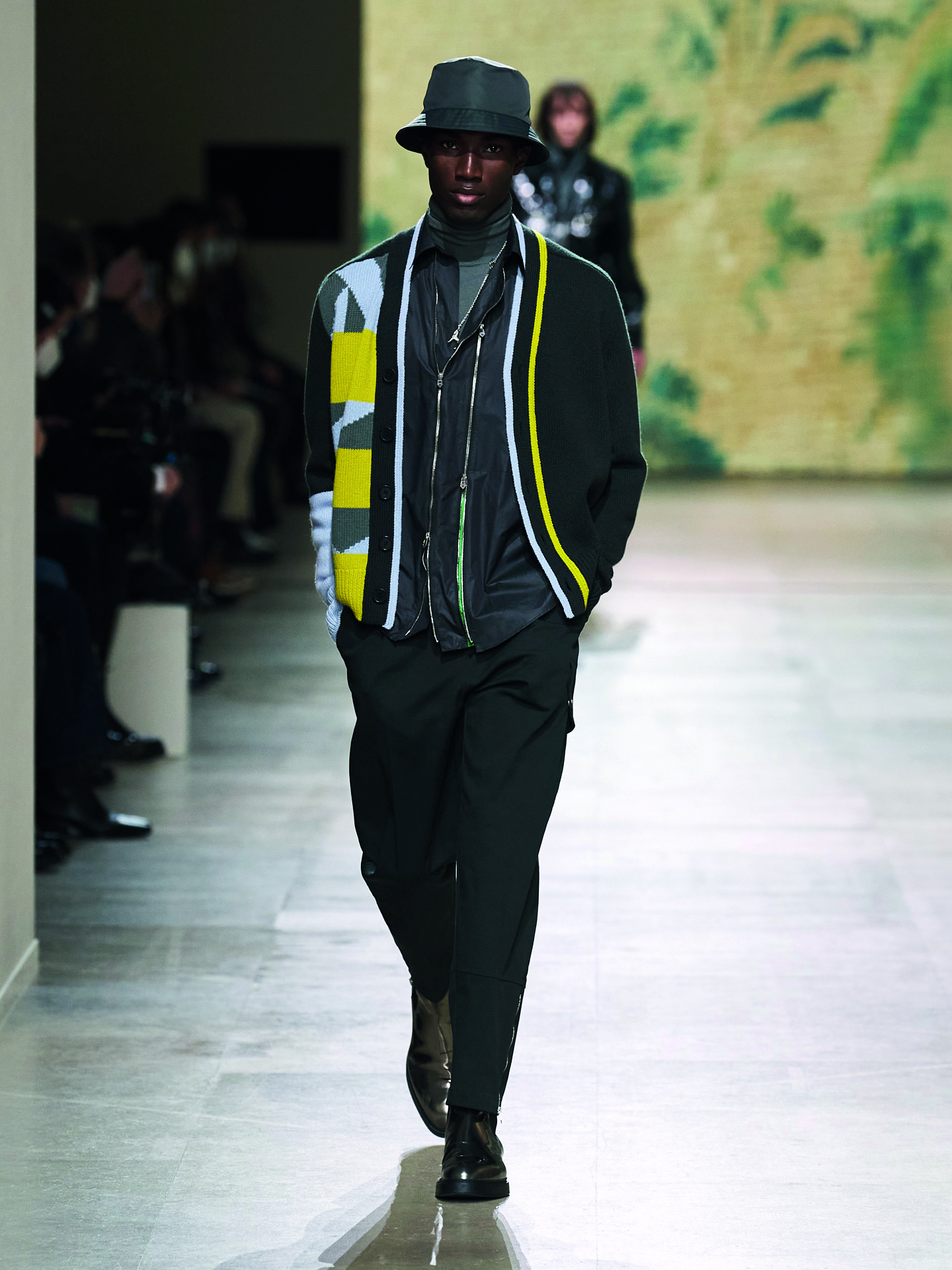 Look 13: How does Veronique Nichanian layer for the Hermès Autumn Winter 2022 collection without the bulk? Light separates anchored down a pair of hefty trousers for visual balance.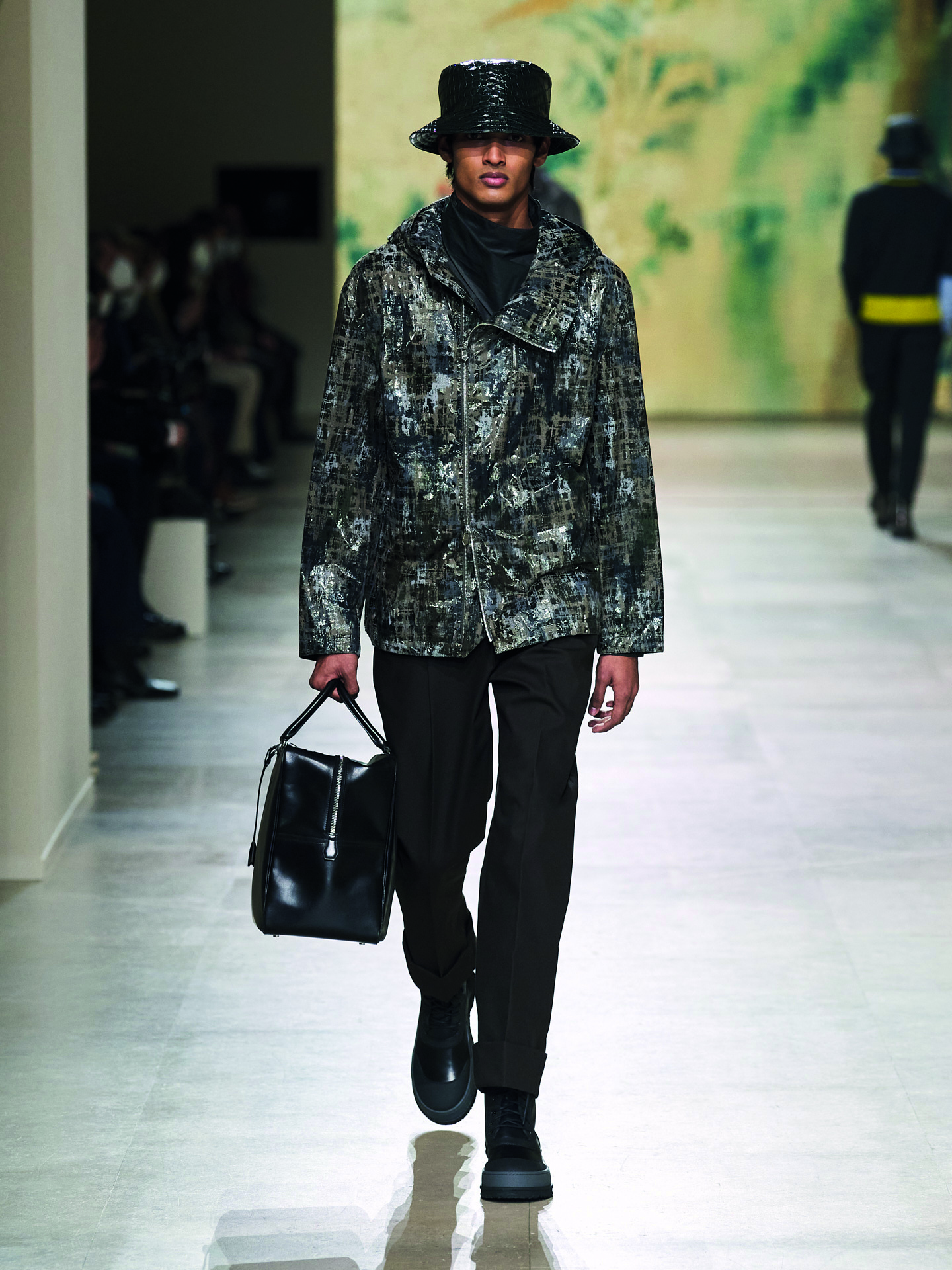 Look 15: At the Hermès Autumn Winter 2022 show, a new material innovation called technical satin that has both the gloss and glamour without the fuss.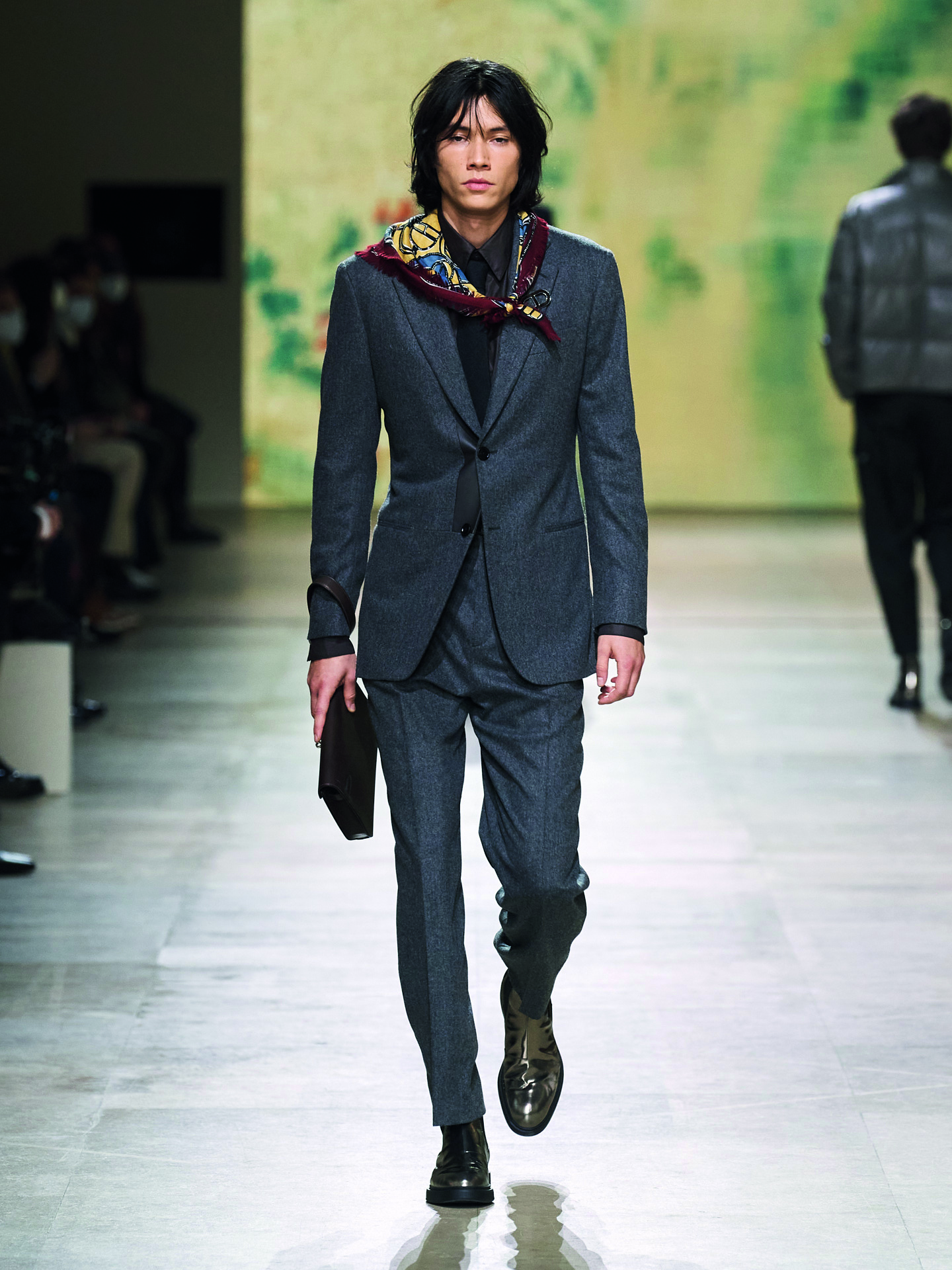 Look 18: One of the greatest micro details from the show? A scarf worn as a nonchalantly around the neck in a method that's called the "draped front neck".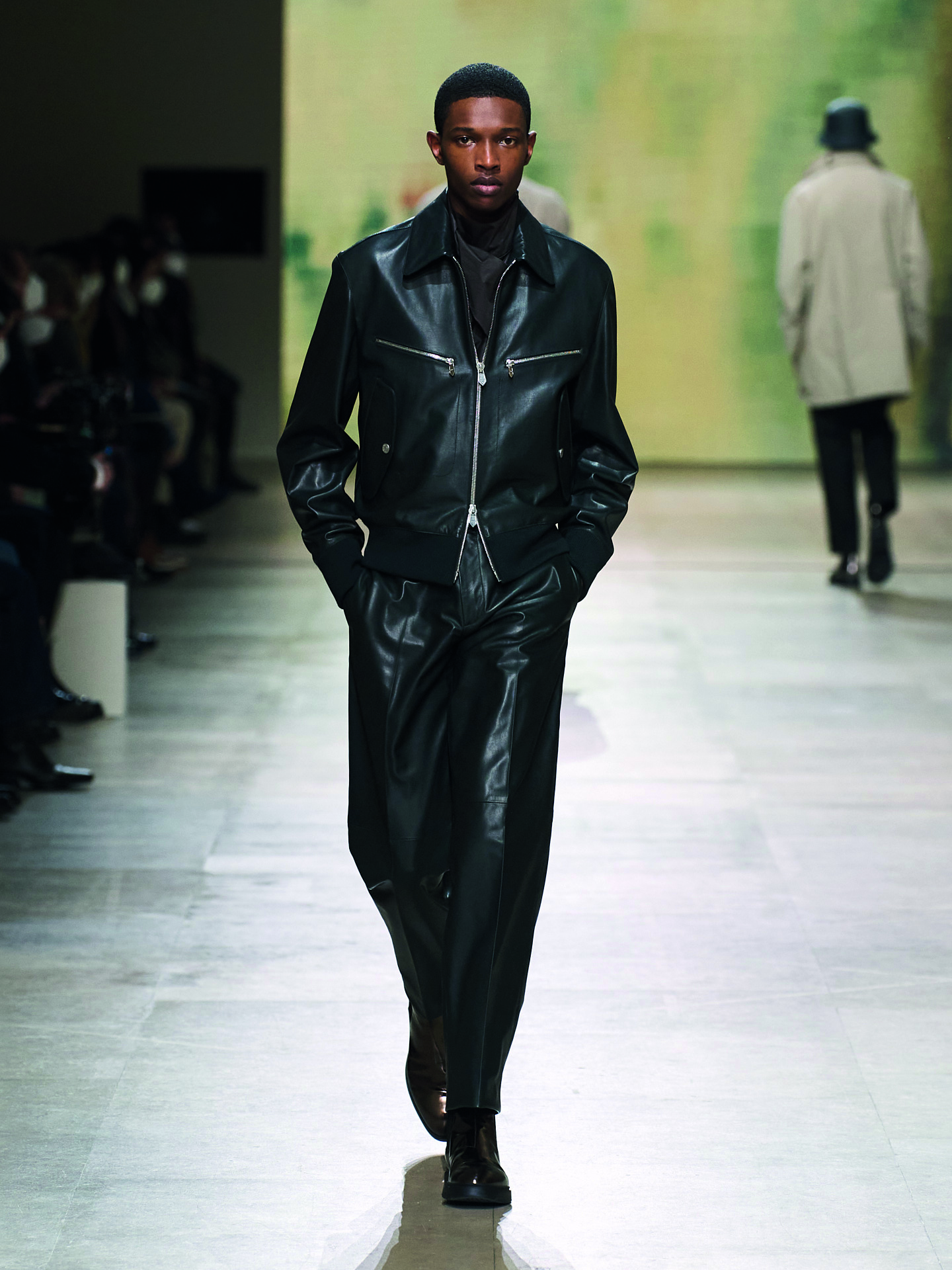 Look 25: Next season, think about everything a two-piece in leather can do for your fit. In this case, it makes even the most basic of colours look elevated and interesting.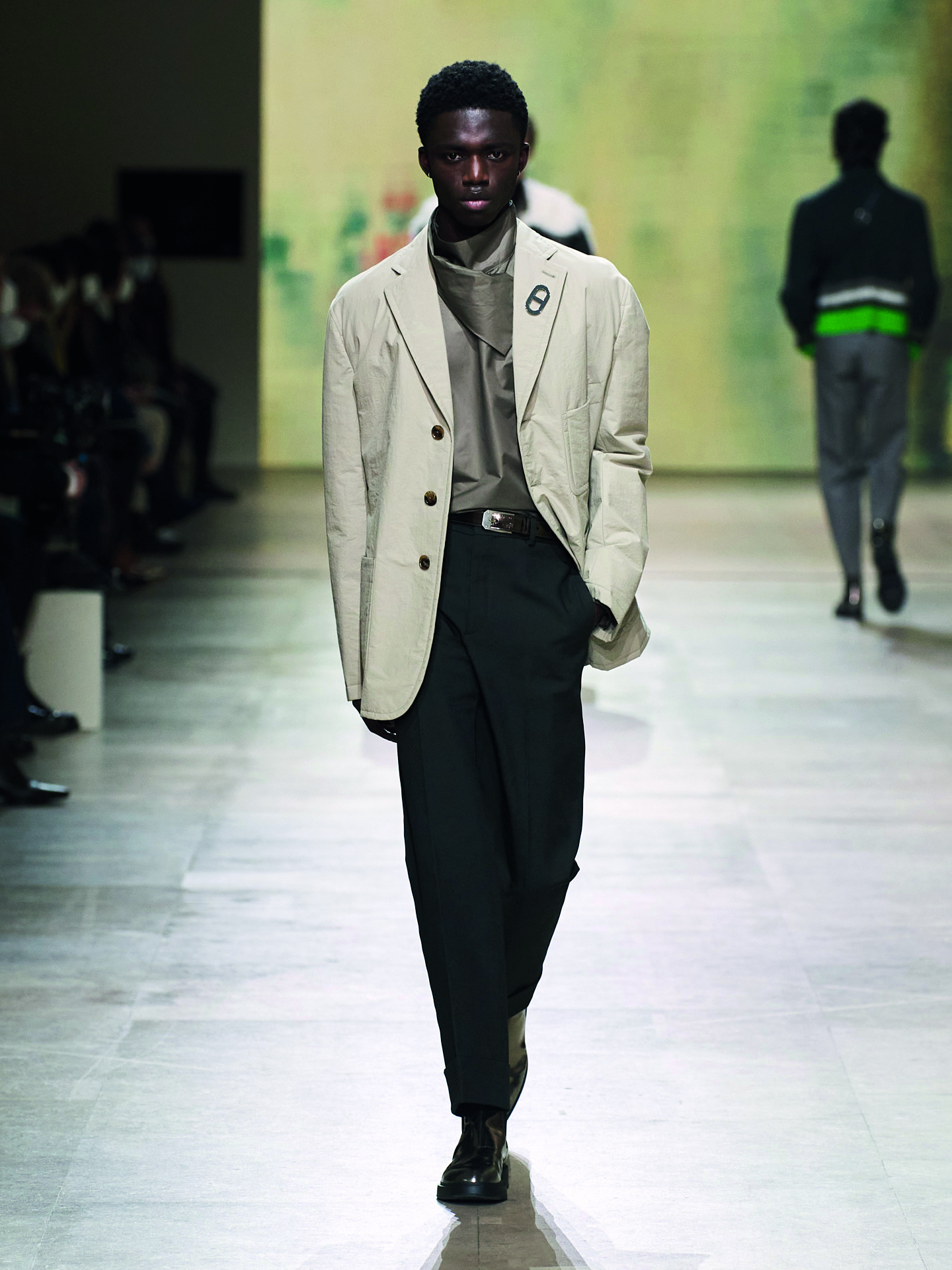 Look 26: The macro detail? Autumn Winter's fits got lighter and easier. The micro detail? The suit lapel brooch is back.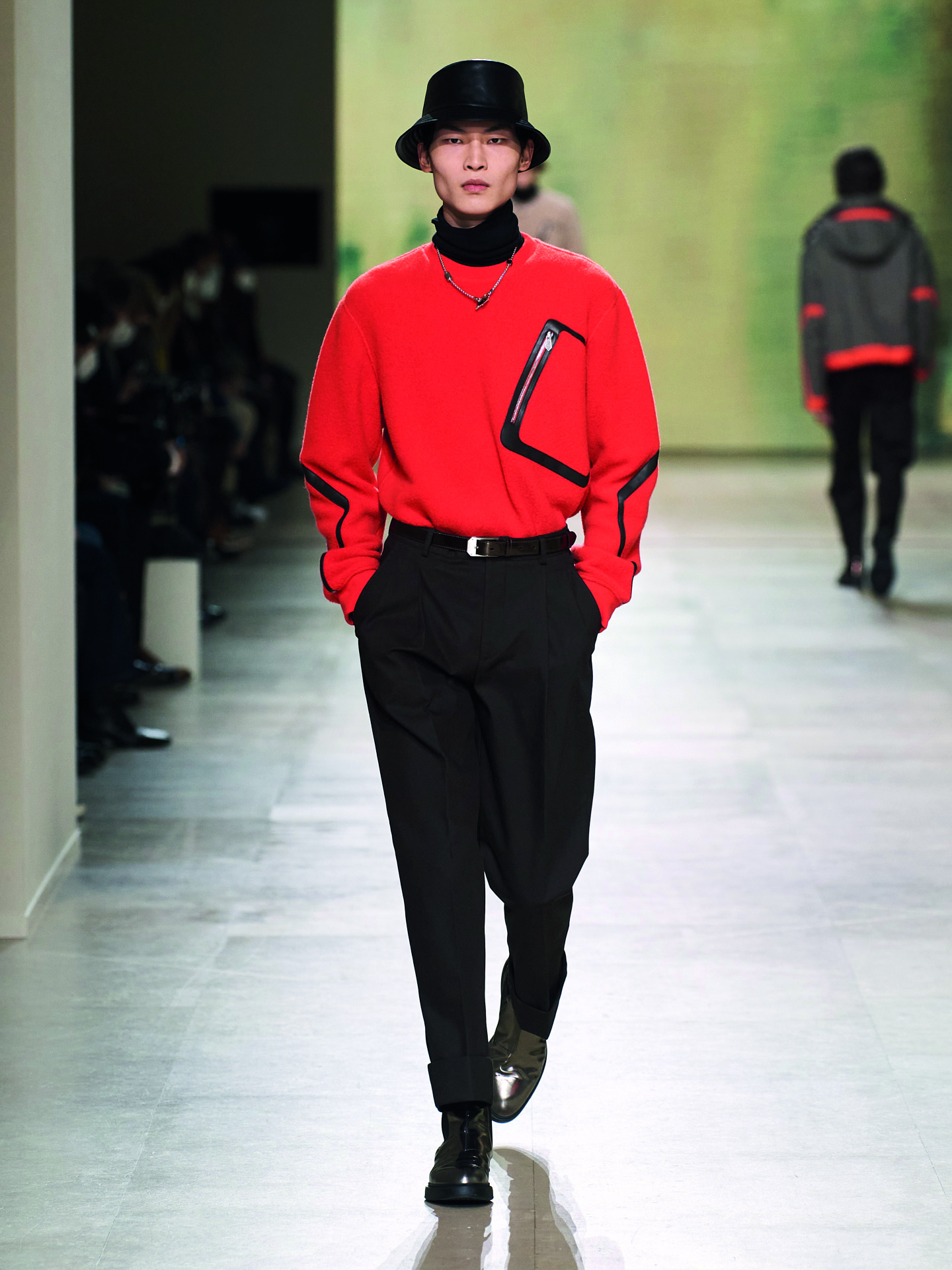 Look 34: It's never an Hermès collection if Nichanian herslef does not inject a vibrant shot of colour. The Autumn Winter 2022 shade is aptly called pop orange.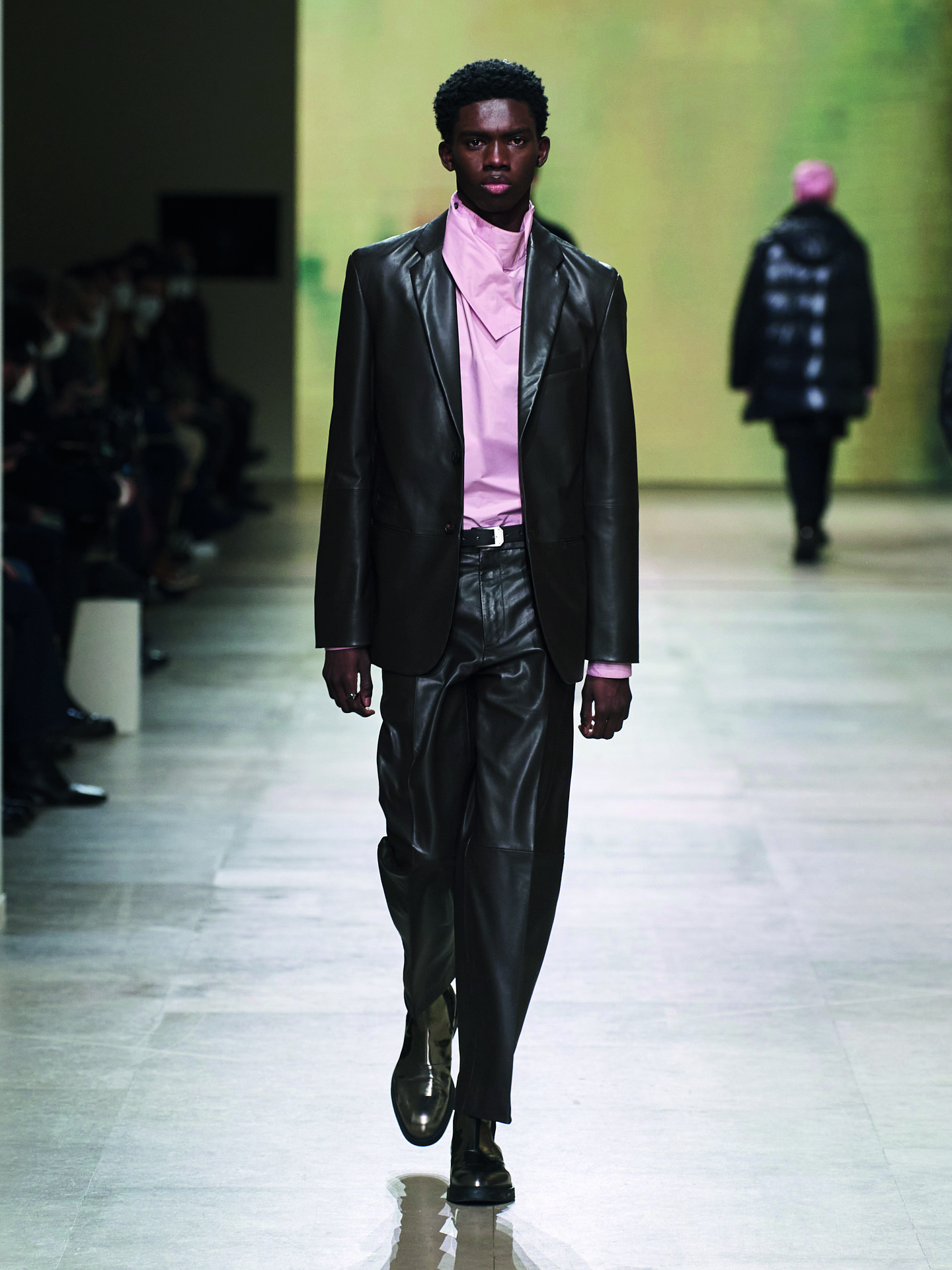 Look 39: Another pop-out shade? It's a pale pink that punctuates even the most serious of colours.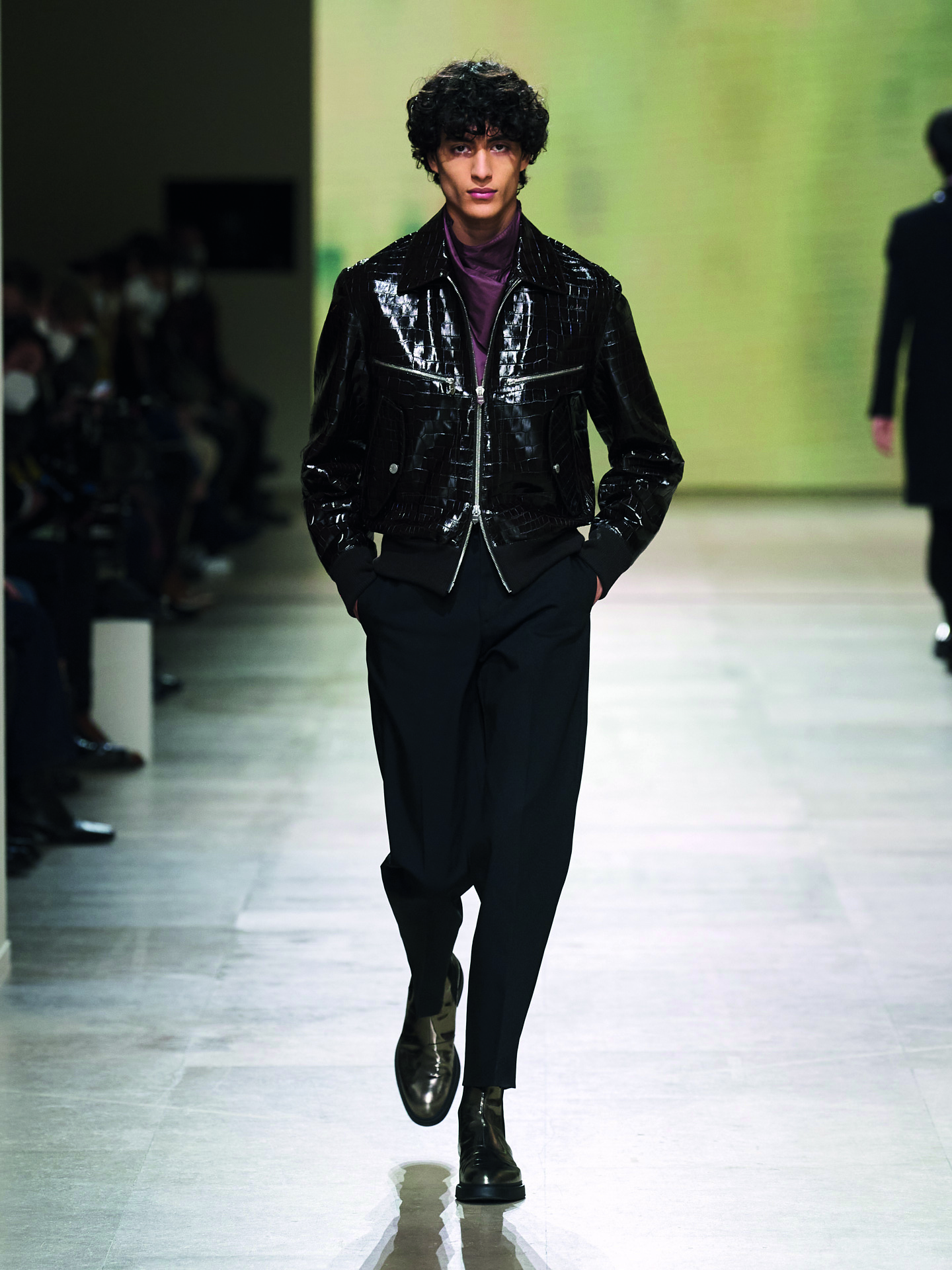 Look 43: The pièce de résistance and the trophy item of the show? A crocodile jacket. The micro detail it telegraphs? That Autumn Winter's fits are also, all about catching the light.