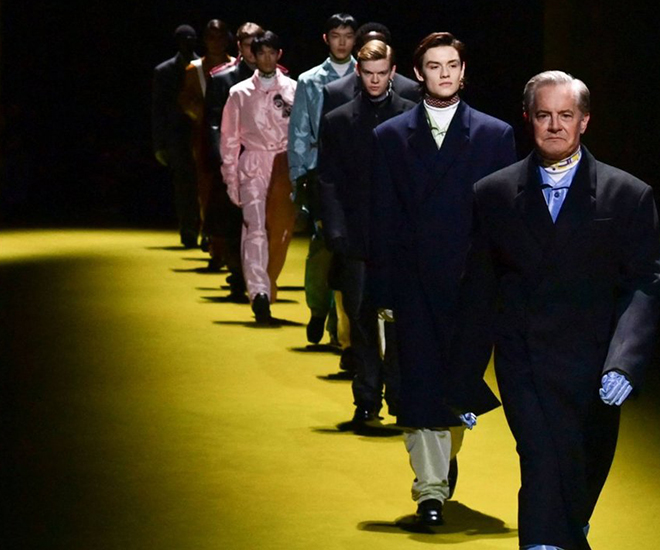 What is the magic that happens when you put on a piece of Prada? Or more specifically, a piece from the Prada Fall Winter 2022 Menswear Show? Well firstly, you'd be on the side of the fence that says "wrong-chic": a kind of visual method to prove that you find the age-old concept of "good taste" cliché. Secondly, it's something we call "intellectual dressing": you might be rigorously questioning what clothes can do for you (and in some cases, vice versa) while pushing for something new to enrich your life.
While Miuccia Prada herself calls the Prada Fall Winter 2022 Menswear Show "a parody of man power", that exactly is the power of her continuing collaboration with Raf Simons. It sometimes has no real life propositions (well, that is the point of fashion no?) and it might make take two or three viewing to really soak it in but the beauty is when you finally grasp it. And grasp a concept of power-dressing with an edge you will get with this collection.
Here, our 10 favourite looks from the collection.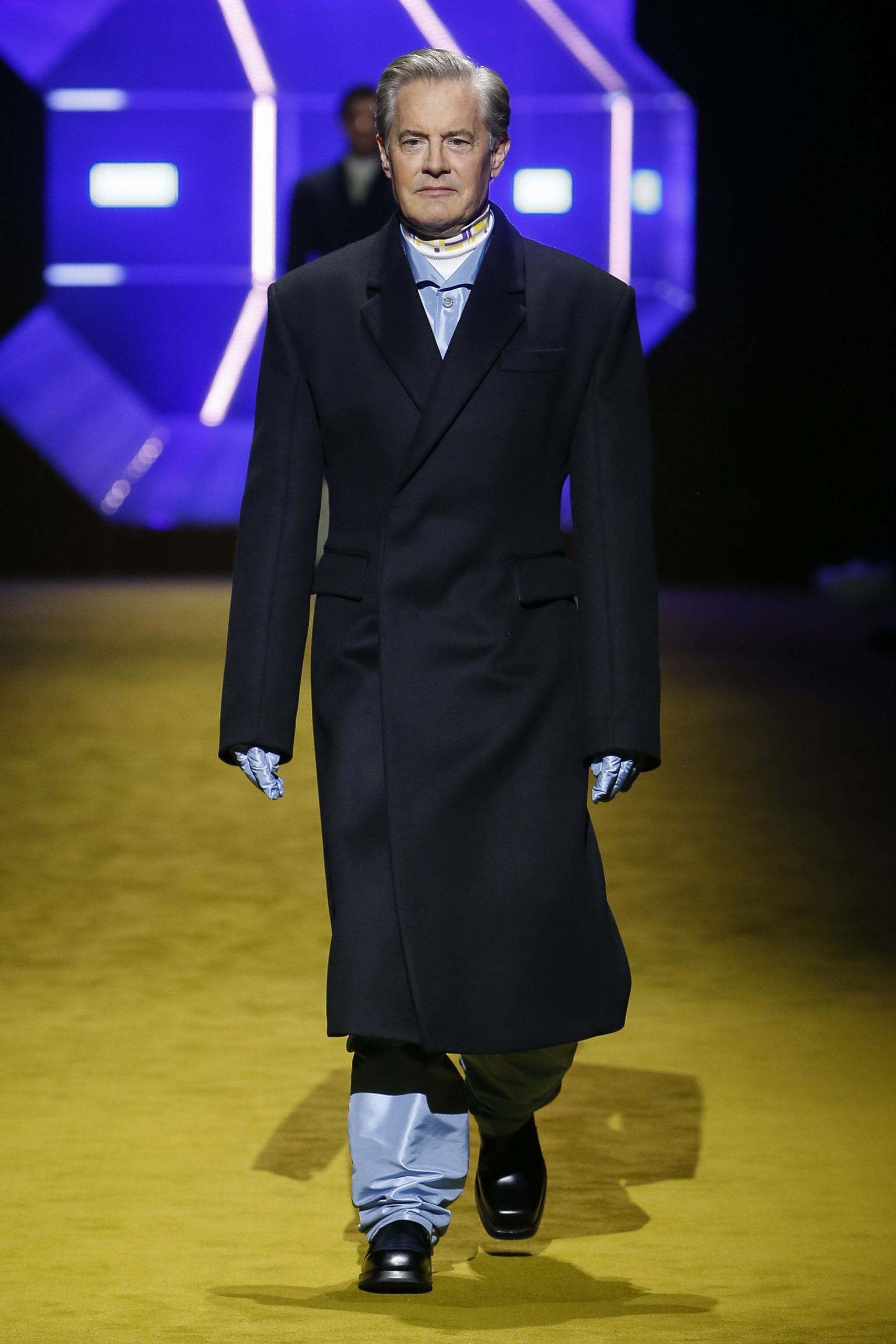 Look 1: The classic Prada menswear casting often involves men of varied ages and most importantly, with something to say. Here, Kyle MacLachlan proves that age is just a number but an oversized crombie coat has more value.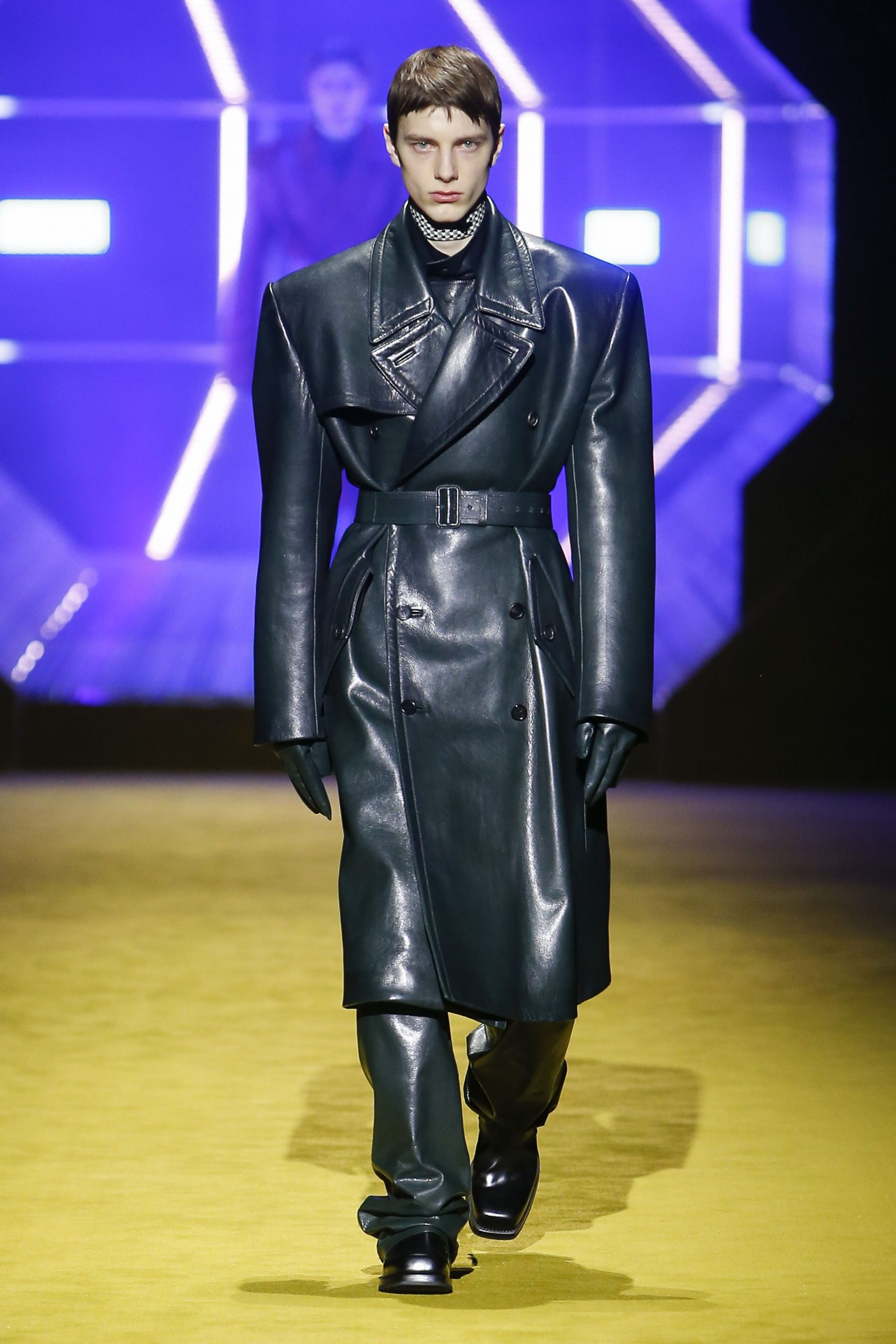 Look 7: Raf's own spin of his iconic silhouettes for the Prada Fall Winter 2022 Menswear gets a Prada-ism with clunky shoes and retro graphics.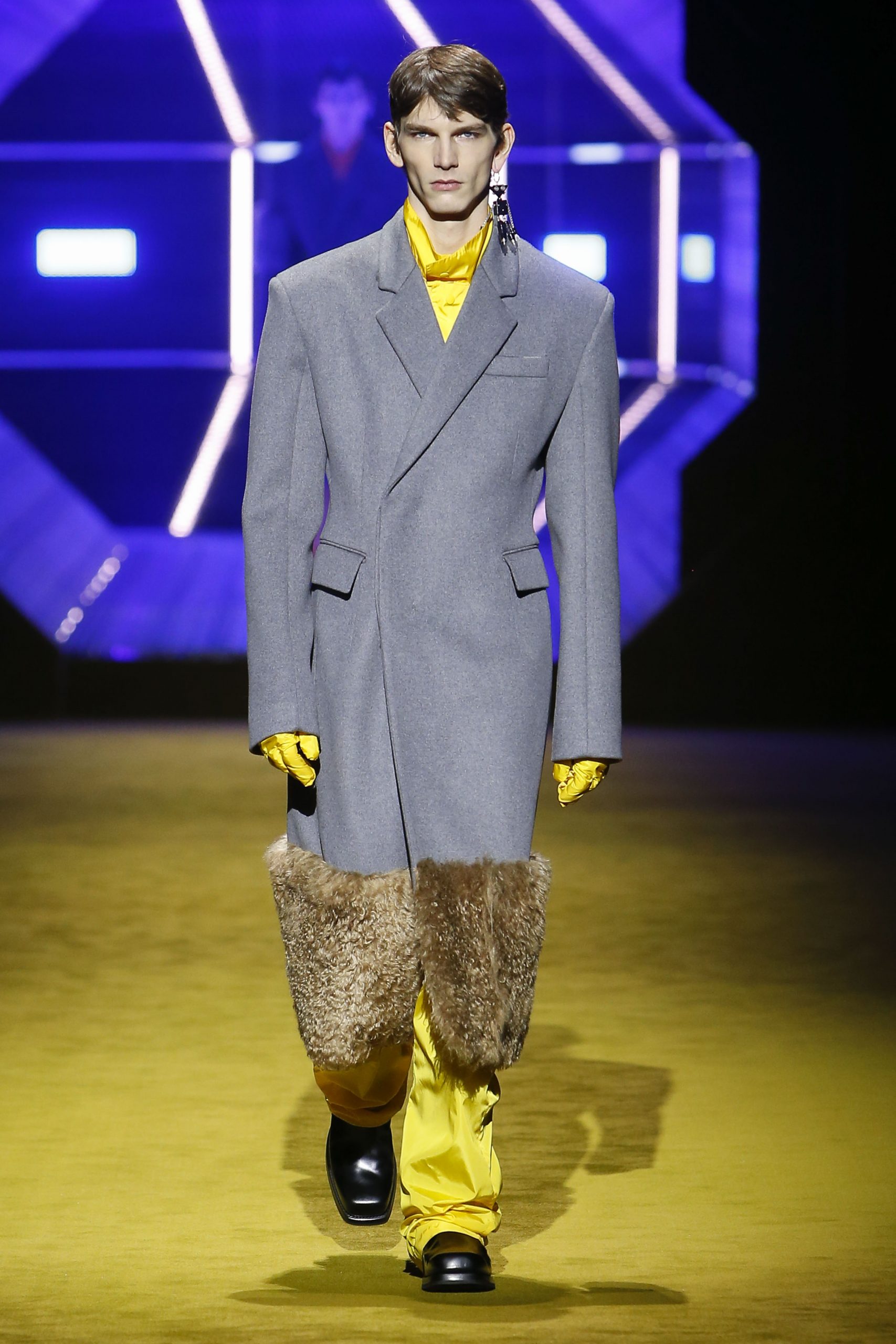 Look 15: The macro detail? Fur trimming on coats. The micro detail? A single kitschy dangling earring.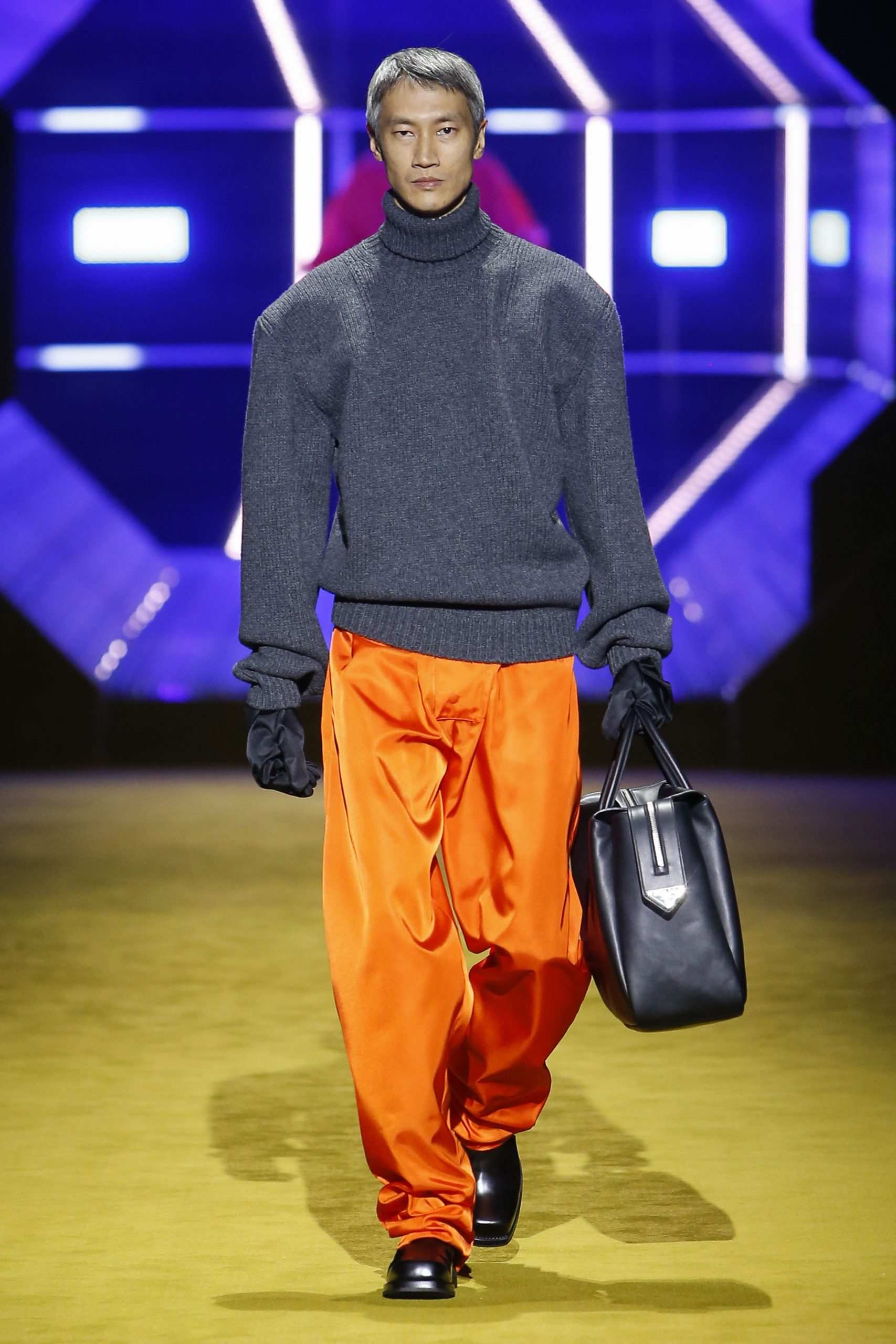 Look 20: The Prada staples — the chunky knit + louche satin-like pants + clunky shoe combo — get remixed with a duffle bag for the season.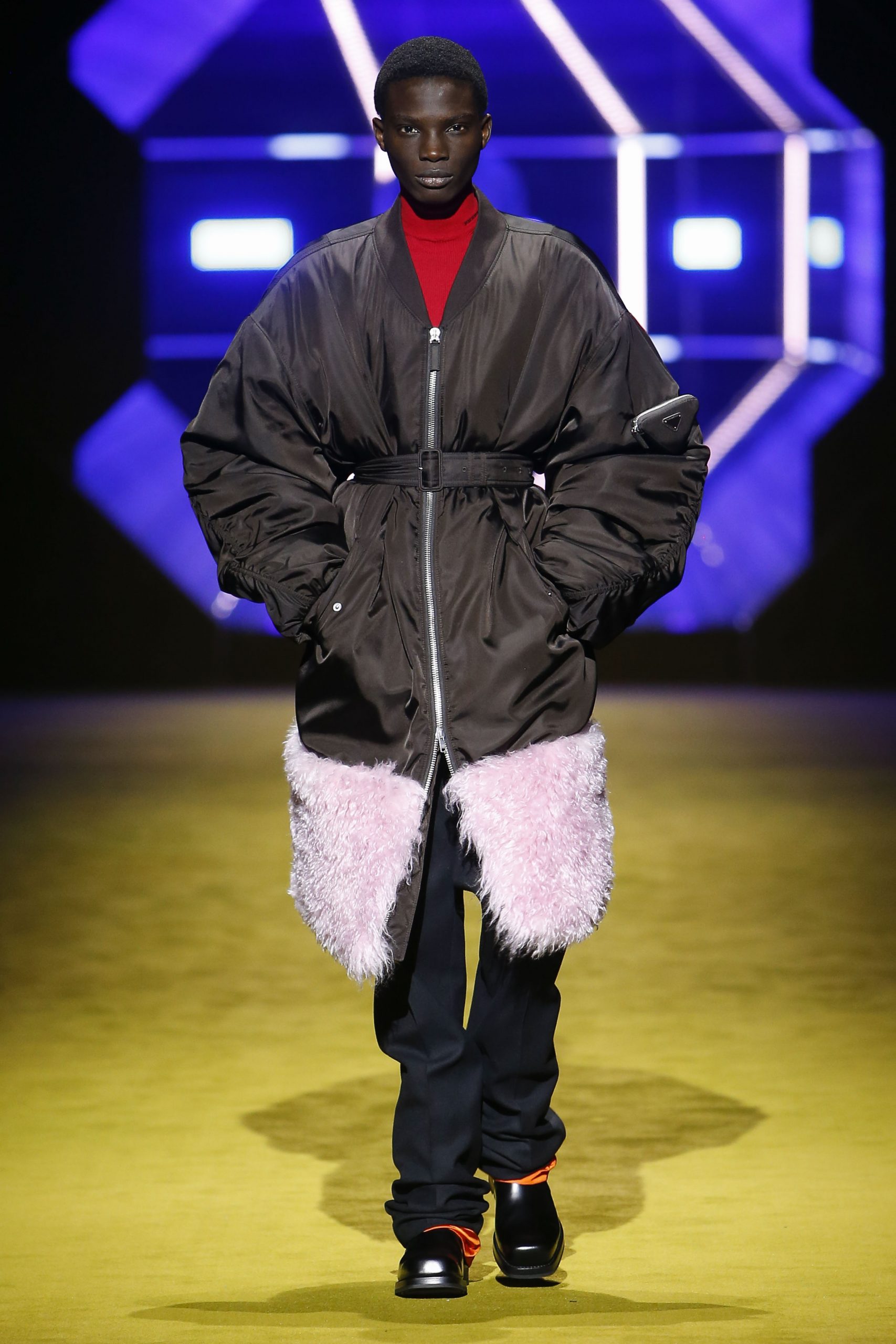 Look 23: Another Raf Simons detail for the Prada Fall Winter 2022 Menswear proves that two creative behemots can make nice and produce some beautiful things.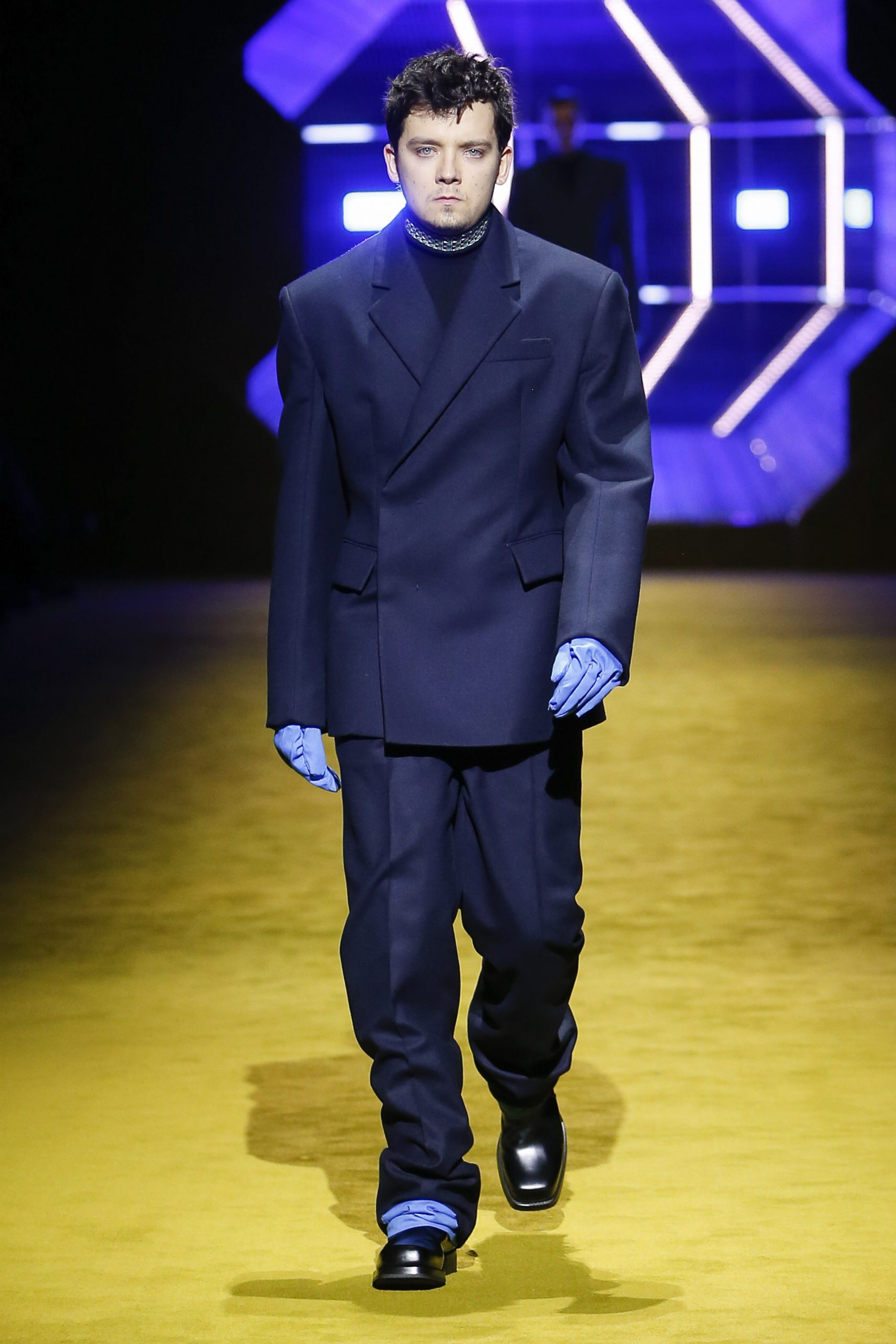 Look 34: Asa Butterfield, the main character of Sex Education proves that a classically "stuffy" look can sometimes be subversively sexy.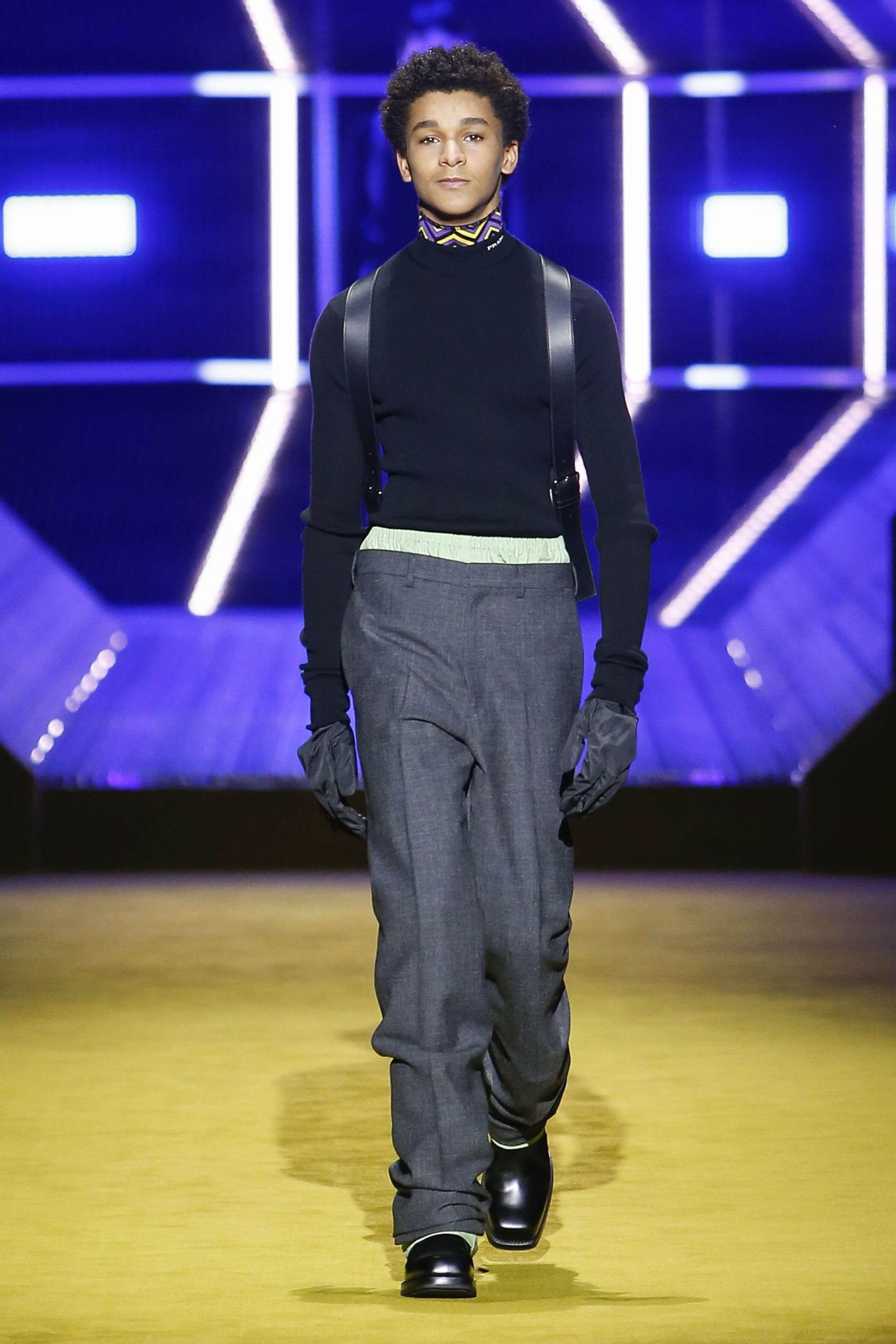 Look 38: A continuation of a silhouette from the duo's first show — a knit and louche pair of pants combo — comes back for the season. Apparently, showing a hint of your underpants' waistband is back too.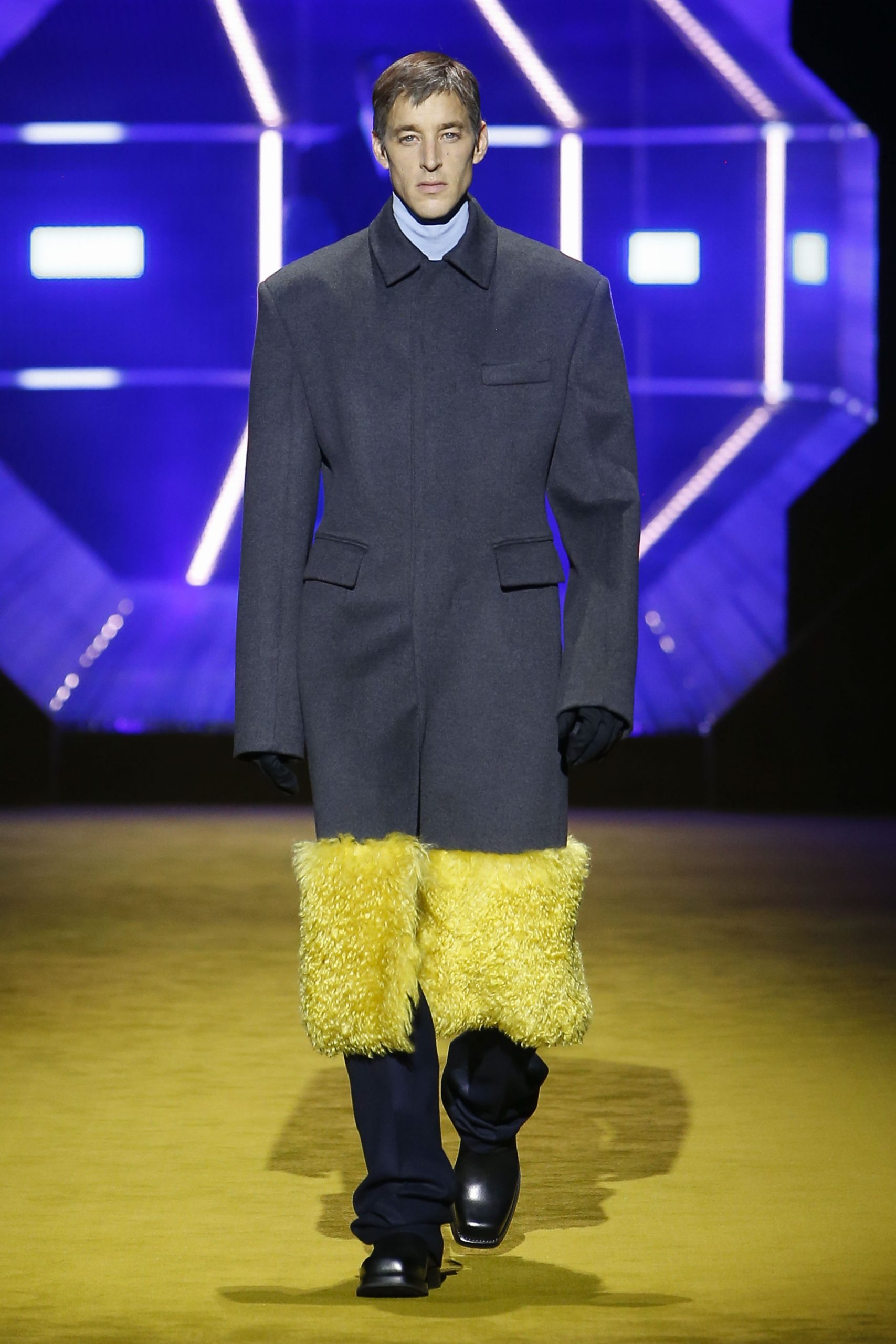 Look 45: Another concept from the show would be fur in typically unexpected places for menswear.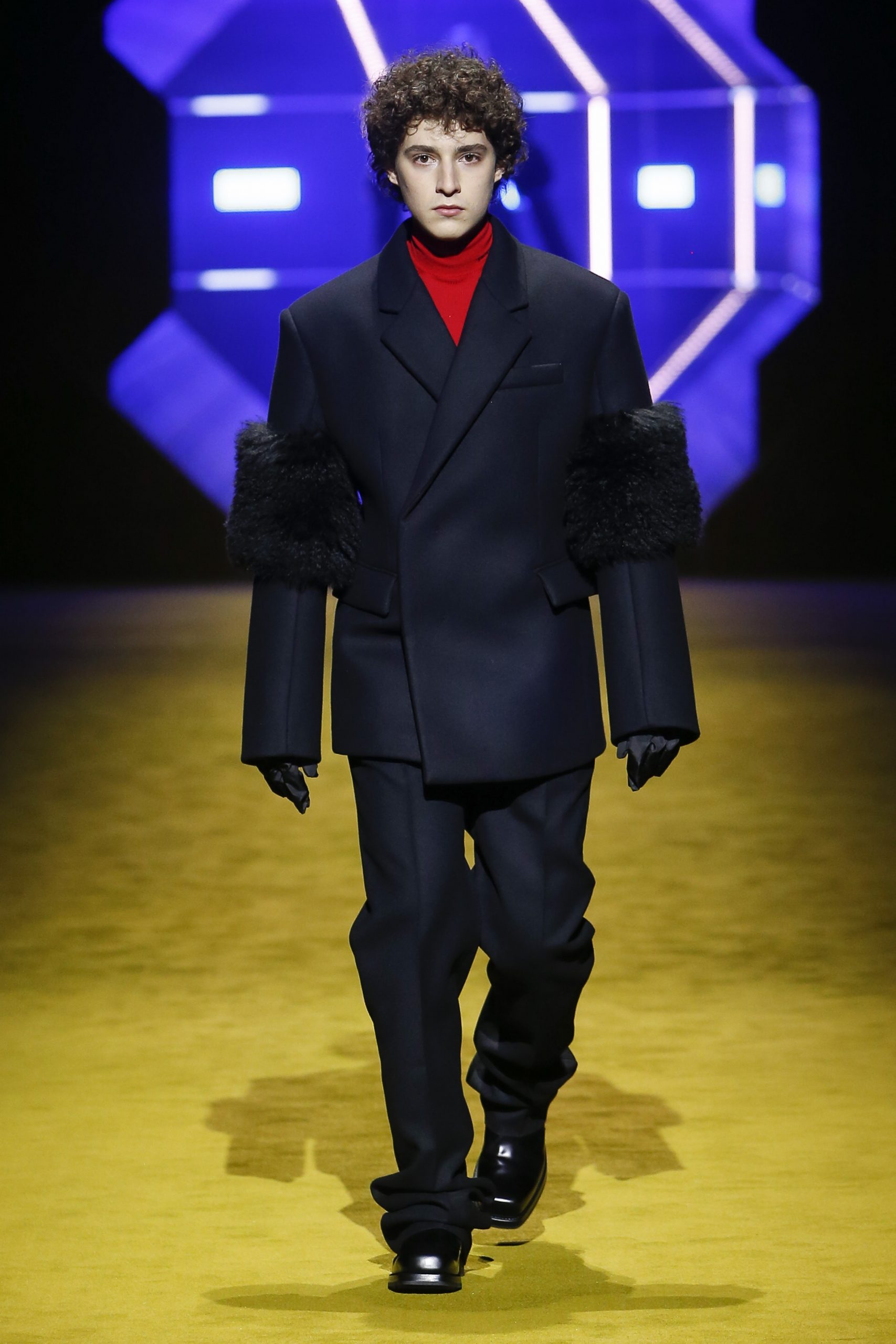 Look 48: Think about the blazer this way: you'll be giving the best hugs come Fall Winter 2022.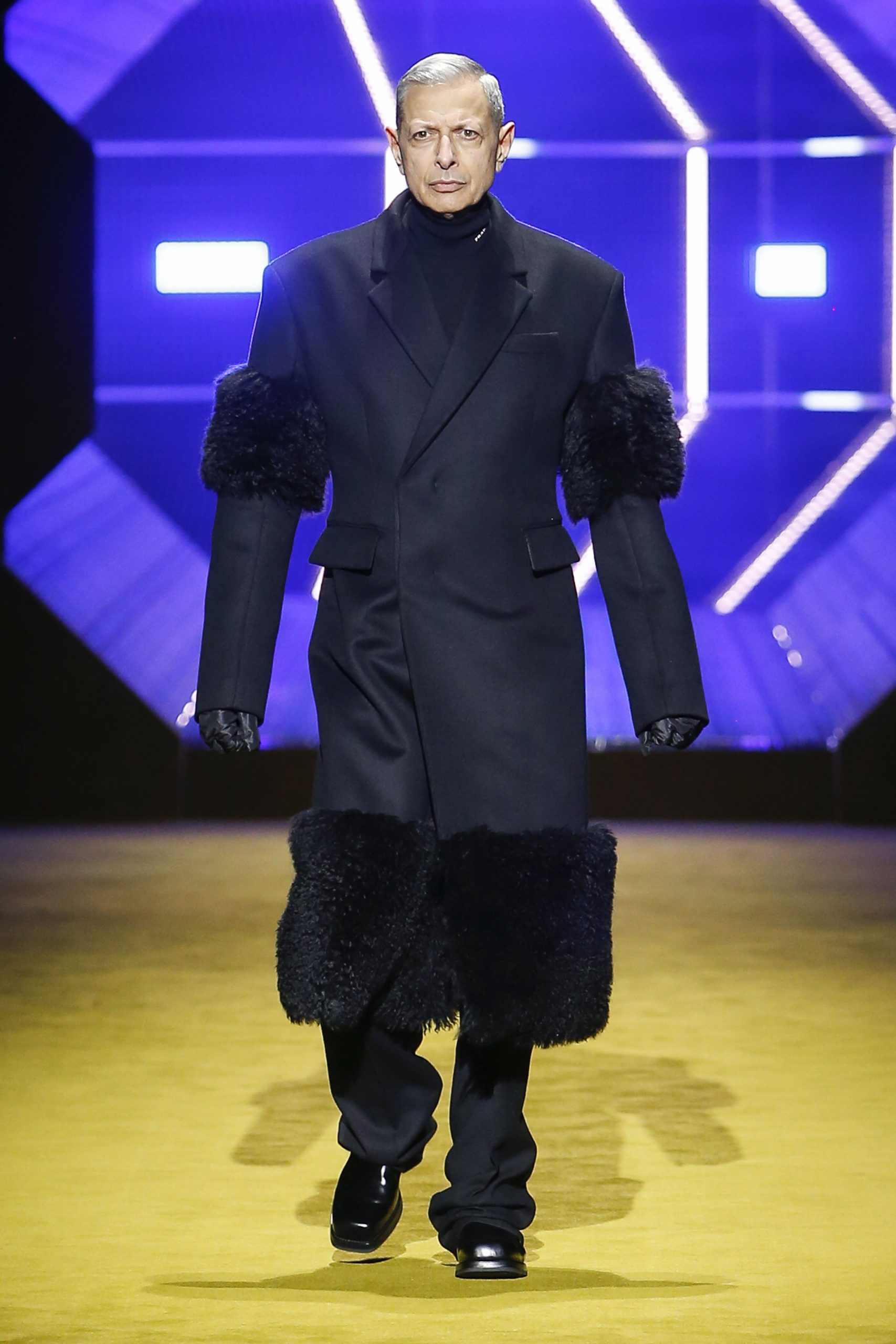 Look 49: Jeff Goldblum has entered his final form and this is the power of the Prada Fall Winter 2022 Menswear show, clothes for every man.